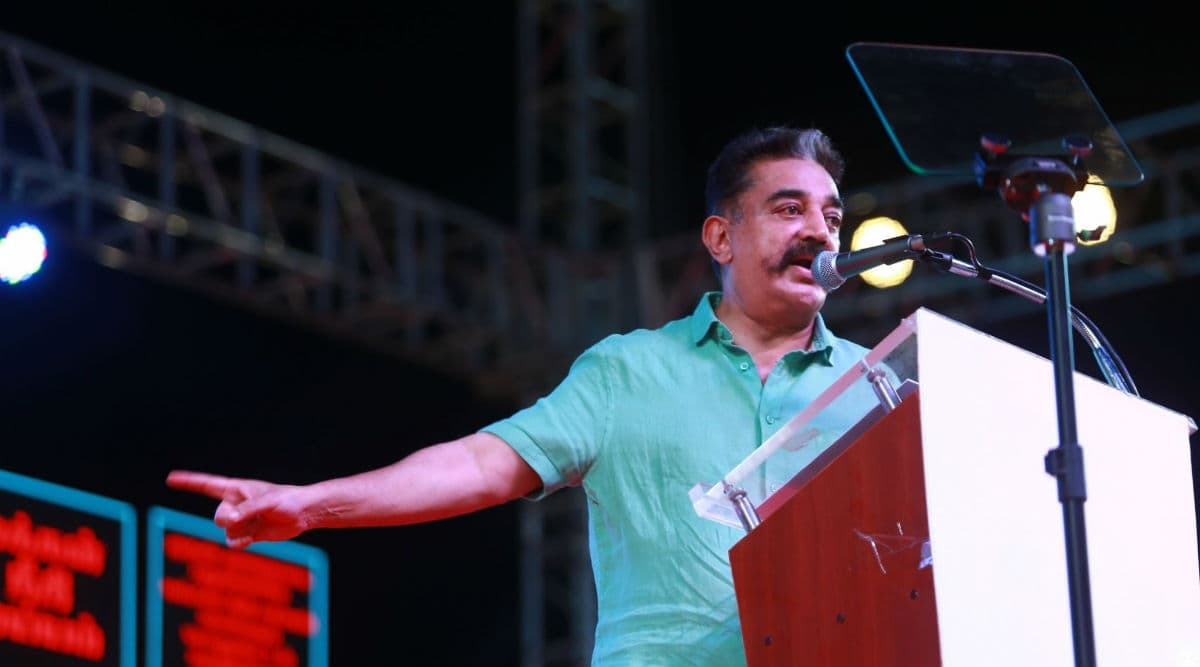 Chennai, December 11: Makkal Needhi Maiam (MNM) chief Kamal Haasan on Wednesday made a veiled attack on the Bharatiya Janata Party (BJP) over the controversial Citizenship Amendment Bill 2019. Kamal Haasan said that attempts are made to amend "a flawless Constitution", which is "betrayal". His remarks are seen as his objection to the Citizenship Amendment Bill which has been passed by Lok Sabha and is being debated in Rajya Sabha. Citizenship Amendment Bill 2019: What Fundamental Rights Article 14, 15 Guarantee And Arguments in Favour of & Against CAB.
"We have a duty to amend the Constitution if there was any error, but to attempt to amend a flawless Constitution is a betrayal. Centre's law and plan is akin to a crime of attempting surgery on a healthy person. Those who attempted and failed are trying again," Haasan said in an apparent attack on the ruling BJP. Referring to the accusation that the Modi government wants to make India a Hindu Rashtra, the MNM chief said that the idea will be rejected. Citizenship Amendment Bill Debate: Manipur to be Exempted Via Inner Line Permit, Says Amit Shah; Here's How ILP Will Offset CAB Impact.
"It's stupid to attempt to make India a country for one sect. Young India will reject such plans soon. It's not primitive India for your old plans," Haasan said. The CAB seeks to provide Indian nationality to non-Muslims fleeing persecution in Pakistan, Afghanistan and Bangladesh. Those illegal migrants who have entered India up to the cut-off date of December 31, 2014, to seek shelter, and continued to stay without proper documentation, will be eligible for Indian citizenship.
The legislation is criticised for leaving out Muslims sects such as Shia, Ahmadi and Balochs, Tamilian from Sri Lanka and other religious minorities facing persecution in neighbouring countries. The opposition is of the view that the proposed legislation violates Article 14 and 15 of the Indian Constitution and discriminates against Muslims.