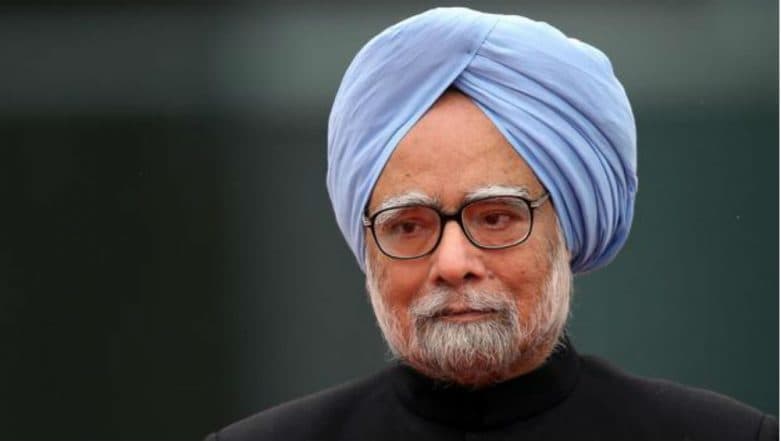 New Delhi, March 11: Former Prime Minister Manmohan Singh is not inclined to contest from Punjab in the upcoming Lok Sabha elections, despite "fervent requests" from the Congress, reports said on Sunday. The 86-year-old, who has never been elected to the Parliament's Lower House, has not responded positively to the party's offer.
Congress insiders have told NDTV that Manmohan is being offered the safe seat of Amritsar. The constituency was won overwhelmingly by party veteran Captain Amarinder Singh against BJP's Arun Jaitley in the 2014 general elections. Capt Amarinder vacated the seat in 2017, after he was elected as the Punjab Chief Minister. The incumbent MP is Congress' Gurjeet Singh Aujla. Not Manmohan Singh, I Was 'Accidental Prime Minister', Says Deve Gowda.
Since 1991, Manmohan has remained a member of the Rajya Sabha, representing the state of Assam. The party is making a desperate bid to send him to the Lok Sabha as it lacks sufficient numbers in the state assembly to re-nominate the ex-PM.
Manmohan's term, which is set to expire on June 14, could be continued only if Assam Opposition parties like the All India Democratic Union Front (AIUDF) agree to vote for him. The proposition seems unlikely as of now since the Badruddin Ajmal-led party is not an ally of the Congress.
Earlier, reports said that the Congress high command has requested senior Rajya Sabha MP Renuka Chowdhary to vacate her seat, representing the state of Andhra Pradesh. In her place, Manmohan could be renominated to the Upper House, whereas, she has been offered a Lok Sabha berth through her candidature from a "safe seat".