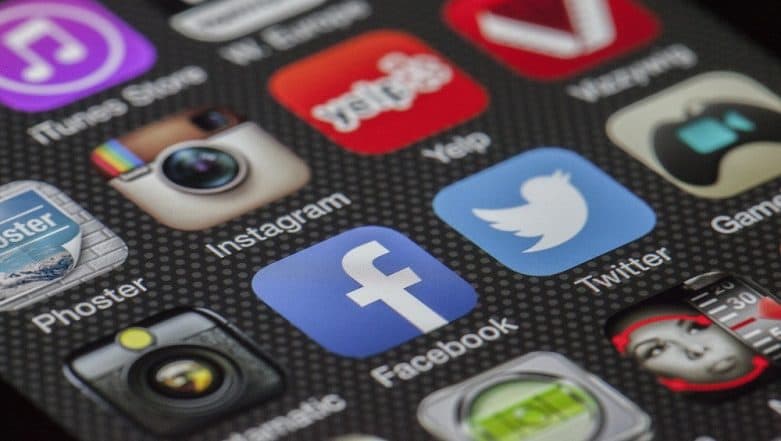 New Delhi, March 21: Days before the upcoming Lok Sabha elections, social media giants, including Facebook, Twitter and Google, on Wednesday agreed for a three-hour time limit to process any request from the Election Commission of India (ECI) to take down content violating model code of conduct during the 48-hour 'silence period' before voting days. The agreement was made during a meeting between Chief Election Commissioner Sunil Arora and representatives of Facebook, Google, Twitter, WhatsApp, ShareChat and TikTok.
"The platforms have committed to process any violations reported under Section 126 of Representation of People Act, 1951 within three hours as per Sinha Committee recommendations," the ECI said in a statement. As per Section 126 of the Act, campaigning is prohibited during the 48-hour period before the voting day. The EC request to remove content violating other applicable electoral laws will be dealt "expeditiously", based upon the nature of violation. Lok Sabha Elections 2019: Social Media Could Play Decisive Role in Polls for First Time in General Elections, Says IT Expert.
"Participants have also agreed to provide a mechanism for political advertisers to submit pre-certified advertisements issued by Media Certification and Monitoring Committee. The Code of Ethics also promises to facilitate transparency in paid political advertisements... Participants have also committed to voluntarily undertake voter awareness campaigns," the poll panel said. The agreement is the result of a "Voluntary Code of Ethics" prepared for the staggered Lok Sabha elections starting on April 11 and voluntarily agreed upon by social media companies. Social Media Campaigning Part of Model Code of Conduct, Says ECI; Check Guidelines.
While the "Voluntary Code of Ethics" would apply for the whole duration of model code of conduct, the portion about taking down posts would only apply for the 'silence period' -- that is the 48-hour period before voting days. It has been developed to ensure free, fair and ethical usage of social media platforms to maintain the integrity of the electoral process and it comes into operation with immediate effect, the Election Commission said.
Lok Sabha elections will begin on April 11 and will be held over seven phases followed by counting of votes on May 23. While announcing the schedule for parliamentary polls on March 10, CEC Sunil Arora said social media campaigning by candidates and parties will be monitored. Arora further said that candidates will have to submit details of their social media account (if any) at the time of filing of nominations.
The expenditure incurred on social media campaigning by them will be included within their limit of election expenditure, according to the ECI.