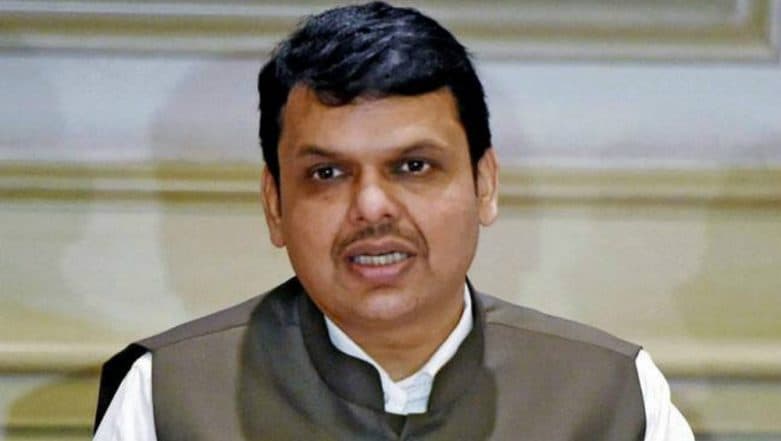 Acting on a long standing demand by families who lost their near and dear ones in protecting the nation, Maharashtra chief minister Devendra Fadnavis on Tuesday said that the state cabinet has taken a decision to raise the financial help to the families of martyrs. Fadnavis added that the amount paid to the families of martyrs will now be Rs 1 crore instead of Rs 25 lakhs, as was the practice.
The Rs 1 crore compensation will be provided to the families of those who have lost a family member or members in war, war like situation and while on internal security duty, clarified Maharashtra CM Devendra Fadnavis. List of Jawans Martyred in Pulwama Attack: Names and Photos of 40 CRPF Bravehearts Martyred in JeM Terror Strike in J&K.
Read the Tweet Below
Maharashtra Chief Minister's Office: State Cabinet has decided to increase the financial help to the families of martyred soldiers (who lost their lives in war, war like situation, & internal security duty) to Rs 1 crore from Rs 25 lakh. (file pic) pic.twitter.com/ffYZaVZZ3M

— ANI (@ANI) July 16, 2019
Defence Minister Rajnath Singh, in 2018, who was the then Home Minister, had said in an event a year ago that the government is committed to making all efforts to ensure that families of troops killed in the line of duty are provided a compensation of not less than Rs one crore.
Singh had declared this after inaugurating a new government website, along with actor Akshay Kumar, that will allow common people to make monetary donations to families of paramilitary troops killed in action, with an upper limit of Rs 15 lakh to a single family. (With PTI Inputs)