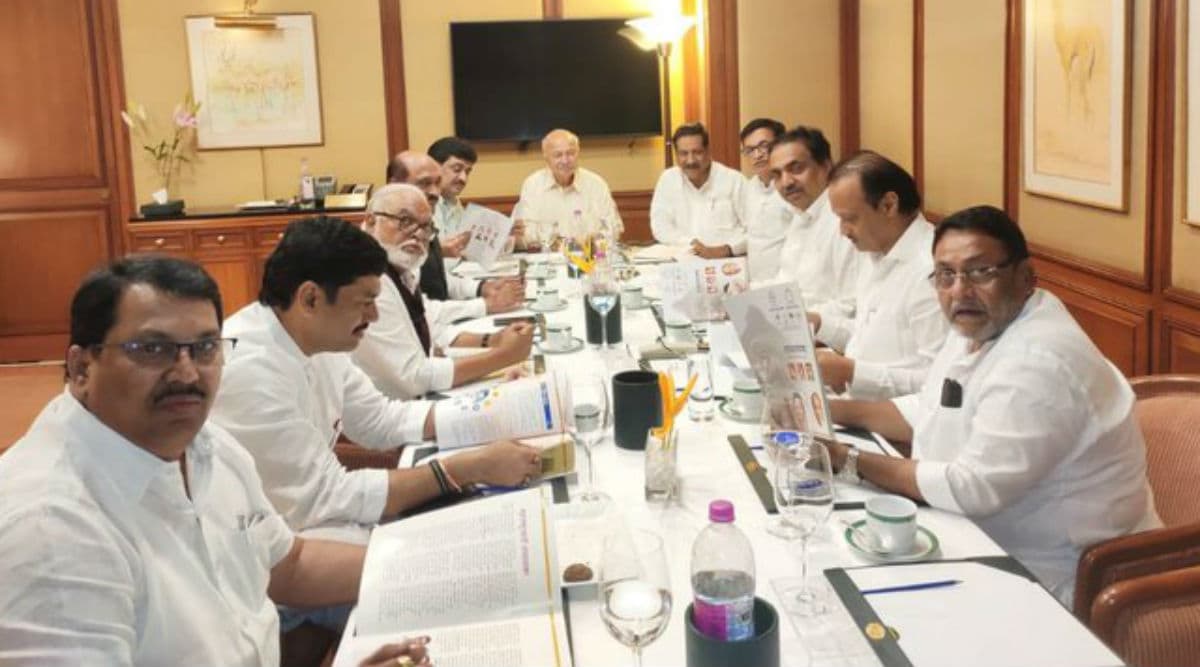 Mumbai, November 13: Leaders of the Congress and the Nationalist Congress Party (NCP) met on Wednesday a Common Minimum Programme (CMP) before working out the possibility of tying-up with the Shiv Sena for government formation in Maharashtra. From Congress's side, Sushil Kumar Shinde, Prithviraj Chauhan, Ashok Chavan, Manikrao Thakre, Balasahab Thorat and Vijay Vedatiwar attended the meeting. Cracks Appear in Congress Over Supporting 'Communal' Shiv Sena, Yashomati Thakur Says Party Ideology Must Be Protected.
NCP's legislature party head Ajit Pawar, its Maharashtra chief Jayant Patil, party veteran Chhagan Bhujbal, Mumbai unit president Nawab Malik and Leader of the Opposition in state Legislative Council Dhananjay Munde held discussion with the Congress leaders. According to reports, the Congress may get deputy chief minister and assembly speaker's posts for five years, while the chief minister's post might be shared by the NCP and Shiv Sena. Sharad Pawar's Call to Sonia Gandhi Delays Maharashtra Political Rejig, Shiv Sena's Fate Hangs in Balance.
The Common Minimum Programme is likely to include reservation for Muslims in education and jobs as both Congress and NCP suspect that supporting "communal" Shiv Sena might hurt their minority vote bank. Loan waivers for farmers could also be included in the CPM. The Congress has conveyed it to the Shiv Sena that it would not approve of any pro-Hindu posturing by the government, Hindustan Times reported.
Congress, NCP Leaders Discussing Common Minimum Programme:
#WATCH NCP leaders Jayant Patil, Ajit Pawar, Chhagan Bhujbal,Dhananjay Munde&Nawab Malik and Congress leaders Balasaheb Thorat,Prithaviraj Chavan,Sushil Kumar Shinde, Ashok Chavan,Manikrao Thakre,Vijay Wadettiwar hold meeting to discuss the Common Minimum Programme #Maharashtra. pic.twitter.com/XOX3VjEpRQ

— ANI (@ANI) November 13, 2019
NCP supremo Sharad Pawar is likely to meet Congress Interim President Sonia Gandhi this weekend to firm up alliance talks with the Shiv Sena to form a government in Maharashtra. The Congress-NCP announced on Tuesday that they will first discuss the proposed alliance with the Shiv Sena in detail and then talk with the party on the possibility of forming a government with a CMP.