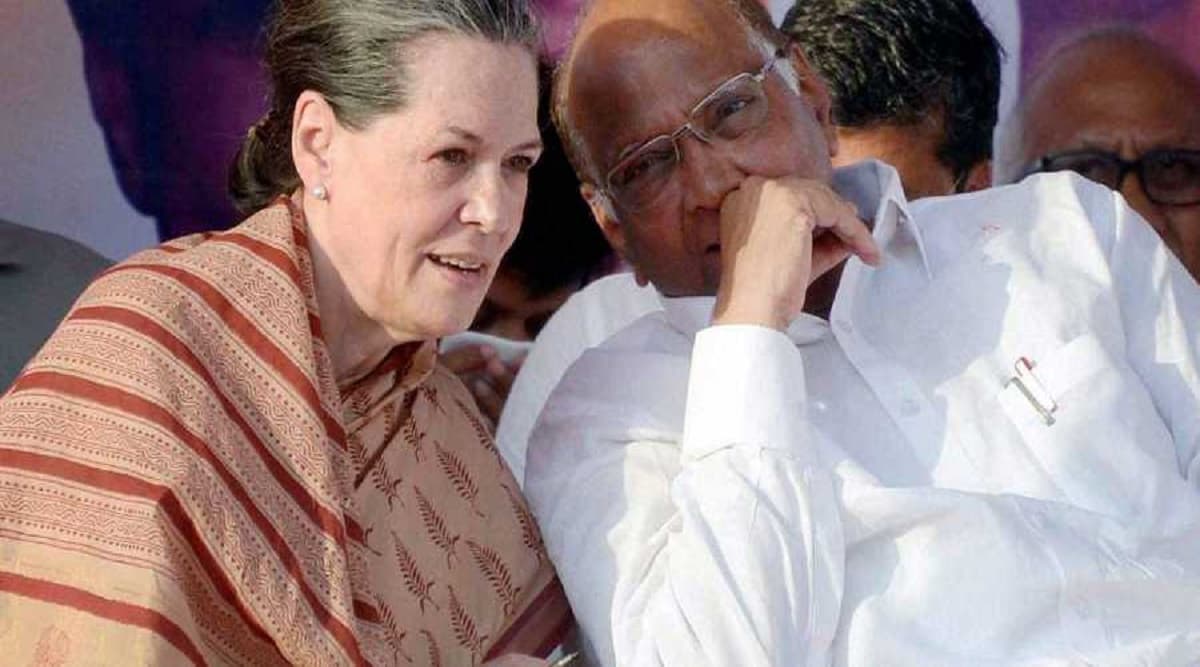 Mumbai, November 12: The Shiv Sena could not stake claim to form government in Maharashtra because the Congress and the Nationalist Congress Party (NCP) did not provide the letters of support in time. On Monday, Congress Interim President Sonia Gandhi held a crucial meeting with senior party leaders, including those from Maharashtra. She had to choose between her commitment to secularism and desire to keep the Bharatiya Janata Party (BJP) out of power. Shiv Sena Alliance With Congress, NCP? Uddhav Thackeray Says 'Will Find A Way To Work Together In spite of Ideological Differences'.
According to reports, Sonia Gandhi was initially strongly opposed to supporting the Shiv Sena, asserting that it would harm the Congress electorally. Senior Congress leaders AK Anthony and KC Venugopal, and Delhi-based Maharashtra leaders like Mukul Wasnik and Rajiv Satav had also backed her view. Other leaders from Maharashtra like Sushil Kumar Shinde, Ashok Chavan, Prithviraj Chavan and Balasaheb Thorat, however, told her to reconsider her position. President's Rule in Maharashtra: Congress List Four 'Grave Violations', Says 'Governor BS Koshyari Made Mockery of Democracy'.
Congress leaders who are in favour of supporting the Shiv Sena reportedly told Sonia Gandhi that it was wiser, under the circumstances, to back the Sena and keep the BJP out of power. Subsequently, the Congress chief softened her stand and some present in that meeting believed that she was coming around. Meanwhile, she recieved a call from Shiv Sena President Uddhav Thackeray for the first time. Thackeray made a formal request for support and she promised to get back to him after her consultations.
Thereafter a twist came. Sonia Gandhi then recieved a call from Sharad Pawar who reportedly told her not to act in haste. Pawar told Sonia that they must have clarity on many aspects of power-sharing before going ahead with the Shiv Sena. According to a report, Pawar mentioned that why the Shiv Sena should expect chief minister's post for five years when the NCP was just two seats short of the Sena.
Pawar's call only increased Sonia Gandhi's apprehensions. She then asked Ahmed Patel, Mallikarjun Kharge and KC Venugopal to hold further discussion with Pawar before making any formal announcement. "There were many issues that need to be discussed. Both parties have unanimously decided that first, we will discuss amongst us (Congress-NCP), then we will talk with Shiv Sena on a common minimum programme and others aspects before anything is finalised," Pawar and Patel said at a joint press conference following their meeting.