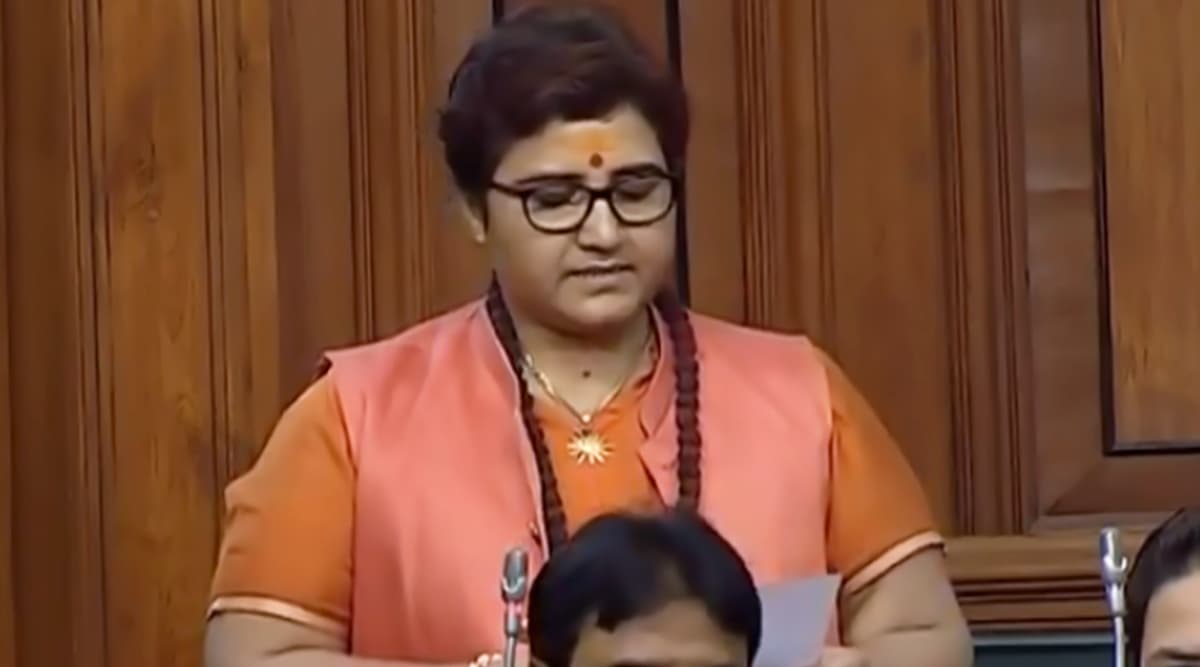 New Delhi, November 29: Pragya Singh Thakur apologised for her remark calling Nathuram Godse a patriot in the Lok Sabha on Friday. The Bhopal BJP MP also added that she felt personally attacked as she was called a "terrorist", in a veiled reference to Congress leader Rahul Gandhi's tweet on Thursday. Former Congress president Rahul Gandhi had called Pragya and Godse a terrorist in his tweet. 'Mahatma Gandhi Zindabad' and slogans against Nathuram Godse were raised in the house after Pragya's apology. Rahul Gandhi Hits Out at 'Terrorist' Pragya Singh Thakur For Calling Nathuram Godse 'Patriot'.
In a rebuke to Bharatiya Janata Party (BJP) lawmaker Pragya Singh Thakur, Lok Sabha Speaker Om Birla on Wednesday expunged her remark in which she referred to Mahatma Gandhi's assassin Nathuram Godse as a deshbhakt (patriot). Pragya Thakur's remark triggered a protest by Opposition MPs. This is not the first time Thakur has referred to Godse as a patriot. Pragya Thakur Removed From Parliamentary Defence Panel Amid Opposition Outrage.
DMK parliamentarian A Raja was reading out a statement by Godse on why he killed Mahatma Gandhi, during a discussion on the Special Protection Group (Amendment) Bill. "You cannot give an example of a deshbhakt," Thakur interrupted. After Opposition MPs protested against Thakur's interruption, some BJP lawmakers persuaded her to sit down. The Congress attacked the BJP over Thakur's remark.
Bharatiya Janata Party (BJP) lawmaker Pragya Singh Thakur was on Thursday also removed from the parliamentary committee on defence by the government. The move came in the backdrop of Opposition outrage, as the saffron-clad politician is accused of being involved in the 2008 Malegaon bomb blasts.
BJP working president JP Nadda on Thursday said that Pragya Thakur calling Godse a "deshbhakt" in Parliament was condemnable. Defence Minister Rajnath Singh said in the Lok Sabha, "If someone considers Nathuram Godse as a 'deshbhakt', then our party condemns it. Mahatma Gandhi is an idol for us, he was our guiding light and will remain so."