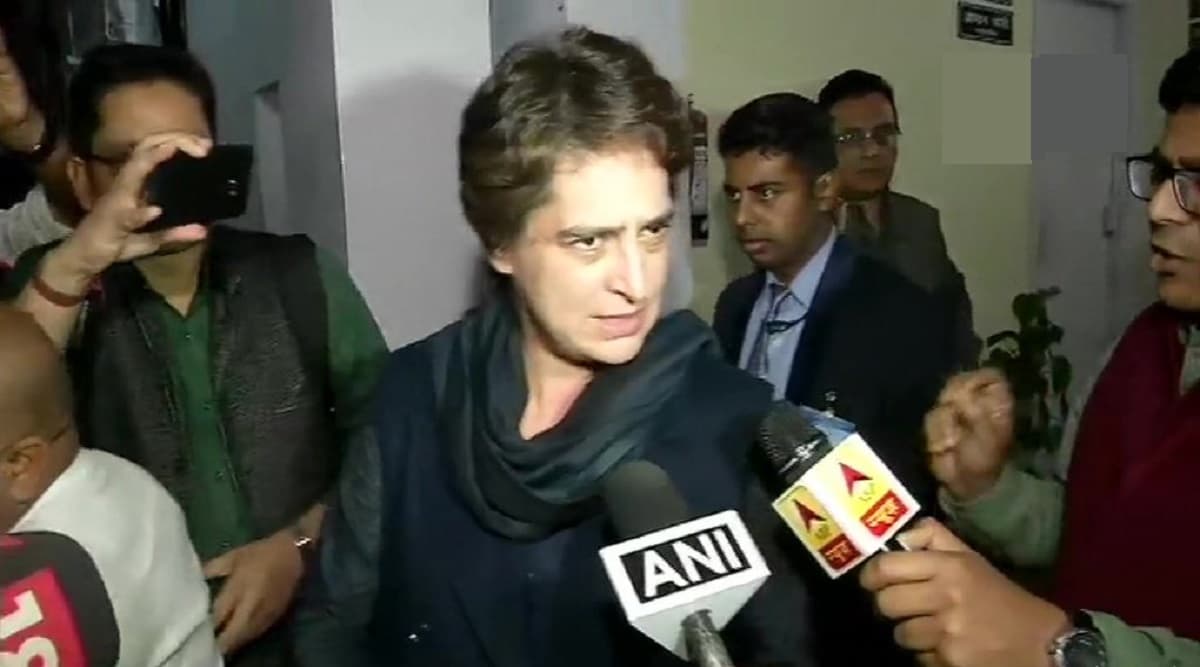 New Delhi, November 21: Hours after the Centre refuted any political linkage to the downgrading of security cover accorded to Gandhi family, Congress general secretary Priyanka Gandhi Vadra said the decision smacks of politics. The 47-year-old, who is the latest political entrant from the influential Nehru-Gandhi clan, said the withdrawal of security cover is "part of politics". Sonia, Rahul and Priyanka Gandhi's SPG Cover Withdrawn, Govt to Now Provide Z-Plus Security.
"That's a part of politics. It keeps happening," Priyanka said, on being asked by reporters to react on the degradation of her family's security. The Ministry of Home Affairs (MHA) had on November 8 announced the reduction of security cover assigned to the Gandhi family from SPG to Z+. The decision was taken after reviewing the threat assessment.
Notably, the SPG cover is accorded only to India's Prime Minister, Home Minister, Defence Minister, President and Vice-President. Since 1991, when former Prime Minister Rajiv Gandhi was assassinated, the government had decided to extend the top security cover to his family members.
Update by ANI
Congress leader Priyanka Gandhi Vadra on 'removal of SPG cover from her, Sonia Gandhi & Rahul Gandhi': That's a part of politics. It keeps happening. pic.twitter.com/8HlR2tVlws

— ANI (@ANI) November 21, 2019
Cadres of the Congress party had staged protests in the national capital earlier this month to mark their dissent against the withdrawal of SPG cover for Congress president Sonia Gandhi, son Rahul Gandhi and daughter Priyanka.
The matter was raised by the Congress lawmakers in Lok Sabha on Wednesday. Accusing the government of not providing a satisfactory explanation, the party MPs had staged a walkout.
Earlier today, Union Minister JP Nadda attempted to allay concerns of the Congress lawmakers in the Rajya Sabha. "There is nothing political, security hasn't been withdrawn. Home Ministry has a very set pattern and there is a protocol. It is not done by a politician, it is done by Home Ministry and according to threat perception the security is given and withdrawn," he said.