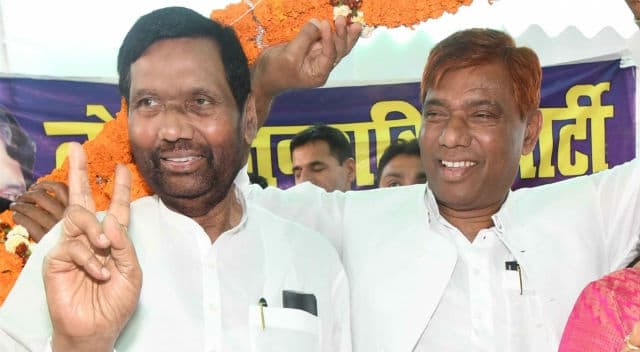 New Delhi, July 21: Lok Janshakti Party (LJP) MP Ram Chandra Paswan died at RML Hospital in Delhi on Sunday. Ram Chandra Paswan was the brother of Union Minister Ram Vilas Paswan. He was admitted to the hospital on July 12 after he suffered a major heart attack. He was in the Intense Care Unit (ICU) under the observation of Dr Randeep Nath, HOD- cardiology at RML.
In the 2019 Lok Sabha election, Ram Chandra Paswan was elected from Samastipur constituency in Bihar. In 2014 elections also, Paswan had won from Samastipur Lok Sabha Constituency defeating Congress candidate Ashok Kumar with a margin of over 10,000 votes. Sheila Dikshit, Former Delhi Chief Minister And Congress Leader, Dies at 81.
Earlier today, former legislator and ex-BJP Delhi president Mange Ram Garg died. Garg was critically ill and was admitted to Balaji Action Hospital in Paschim Vihar. On Wednesday, former Delhi chief minister and Congress leader Sheila Dikshit died after a cardiac arrest.