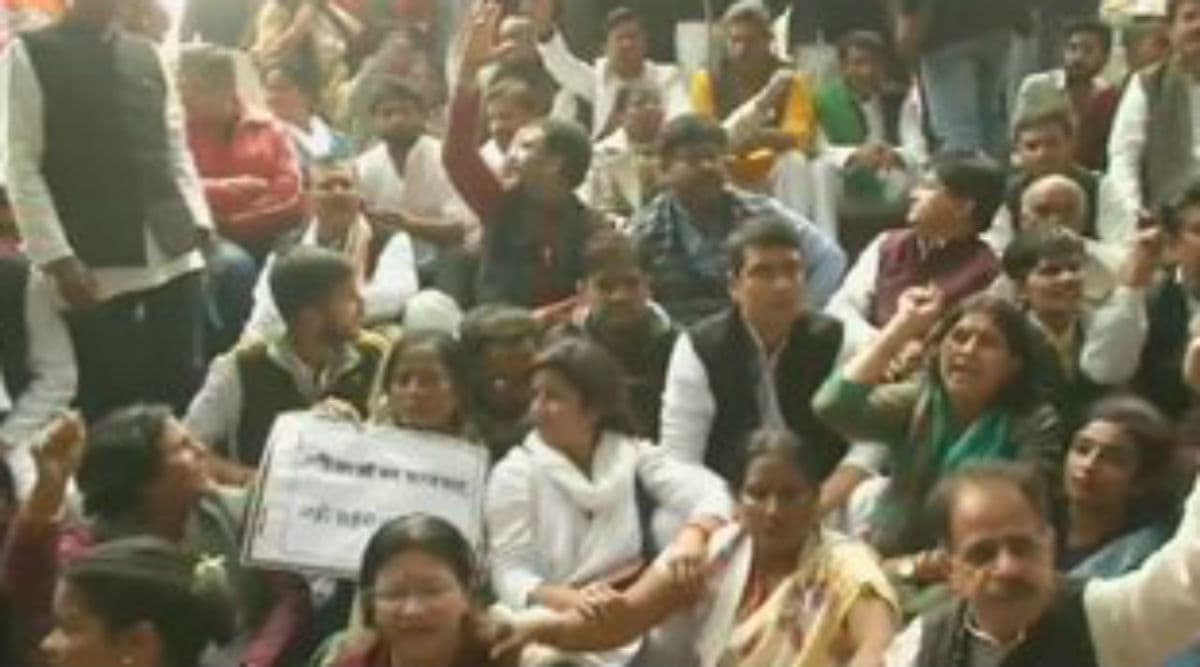 Unnao, December 7: Two ministers of the Yogi Adityanath government faced angry protest when they arrived in Unnao town to meet the family of a rape victim. Following the instruction of Chief Minister Yogi Adityanath, ministers Kamal Rani Varun and Swami Prasad Maurya came to Unnao as anger was growing against the rape and murder of the 23-old-woman. Upon their arrival in the village, local shouted: "why now?". Unnao Rape-Murder: Priyanka Gandhi Meets Victim's Family, Hits Out at Yogi Adityanath Government.
As vehicles of Kamal Rani Varun and Swami Prasad Maurya entered the village, locals started raising slogans against the government even as police kept them away from roads. Despite the protest, the two ministers met family members of the victim and assured justice. "Whatever investigation the victim's family wants, we will do it. The names that have been taken by the victim, action will be taken against them. No culprit will be spared," Maurya told reporters after the meeting.
The woman was set ablaze, allegedly by the same accused who had raped her earlier. The accused was out on bail. She suffered 90 percent burn injuries and was airlifted to Delhi for treatment. After battling for life for hours, she breathed her last at the Safdarjung hospital on Friday night. According to the police, five miscreants allegedly threw kerosene on the woman and set her ablaze when she was on her way to a local court for the hearing of a rape case she had filed in March.
Earlier today, CM Yogi Adityanath expressed grief over the victim's death and said that the case will be taken to a fast-track court. The woman's death stirred up politics in Uttar Pradesh. Former Chief Minister and Samajwadi Party chief Akhilesh Yadav sat on a 'dharna' outside the Vidhan Sabha and demanded CM Yogi Adityanath's resignation. Congress General Secretary Priyanka Gandhi also met the victim's family.
"Victim's whole family has been constantly harassed since last year. I have heard that the culprits have some BJP connection. That is why they were being shielded. There is no fear among criminals in the state," she told reporters. The Congress leader also slammed the Yogi Adityanath government over law and order situation and asked why no protection was provided to the victim.