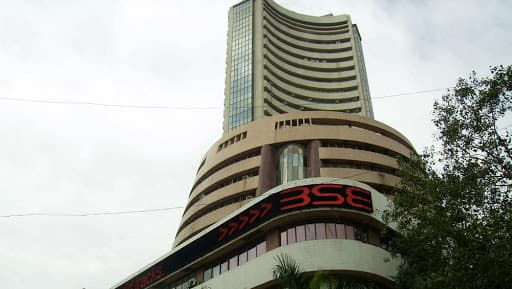 Mumbai, September 23: The benchmark indices started the week on a strong note. The rally has been on the back of huge buying seen from FIIs as well as domestic investors post Finance Minister Nirmala Sitharaman announced the corporate tax cut. The Sensex was trading at 39,277, up 1,263 points. Nifty, on the other hand, was at 11,650, up 3 percent at 12:30 pm on Monday.
On Friday, Sitharaman announced a slew of measures during the GST Council meeting.  The FM slashed corporate tax for the domestic companies to 22 per cent without exemptions. This news brought cheer to the stock market. Sensex Zooms 2,000 Points, Nifty at 11,262 After Nirmala Sitharaman Announces Corporate Tax Cut.
The FM further clarified on Sunday that the government will not revise its fiscal deficit target immediately and is not planning any spending cuts at this stage after slashing corporate tax rates in an attempt to boost the slowdown in the economy.
Except for mainly the IT indices, all the stocks in the Sensex are currently trading in the green. The biggest gainer being ITC and IndusInd Bank, trading 6 percent higher.
The rally in the Indian market is also on the back of global cues, Asian shares started higher on Monday on hopes of an interim Sino-US tariff deal after the two countries described their talks as "productive" and "constructive".