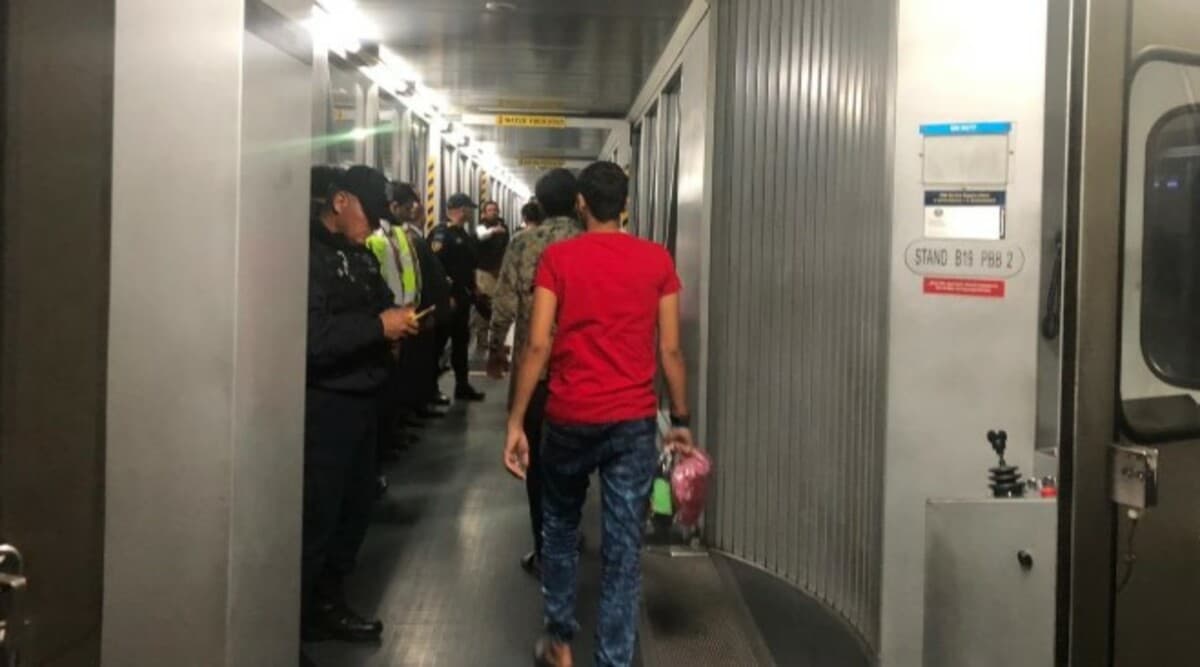 New Delhi, November 20: As many as 140 Indians, who were deported from the United States of America (USA), landed in New Delhi on Wednesday. Reports inform that the deported individuals are majorly in the age group of 25-35 years. According to a report by Hindustan Times, the ones who were deported landed at the terminal 3 (T3) of Indira Gandhi International (IGI) airport in Delhi at 7 am on Wednesday. The report further informs that the majority of them hail from Punjab and Haryana and a few from Gujarat.
The HT report states that most of these deported Indians landed in America illegally through the Mexico border while several others were detained by US border officials soon after they crossed over. Moreover, the list of the deported Indians includes few who worked in America for some time and were caught by immigration authorities during raids. Mexico Deports 311 Indians for Illegally Entering the Country in Attempt to Sneak Into US.
There are multiple routes through which the immigrants reached Mexico and then entered the US by crossing the border. An official was quoted in the report saying that many of these Indians violated the visa norms in the US by overstaying there. In October, the US had deported 117 Indians for various reasons. In another similar case on October 18, as many as 311 Indian deportees had arrived in New Delhi from Toluca City International Airport in Mexico.