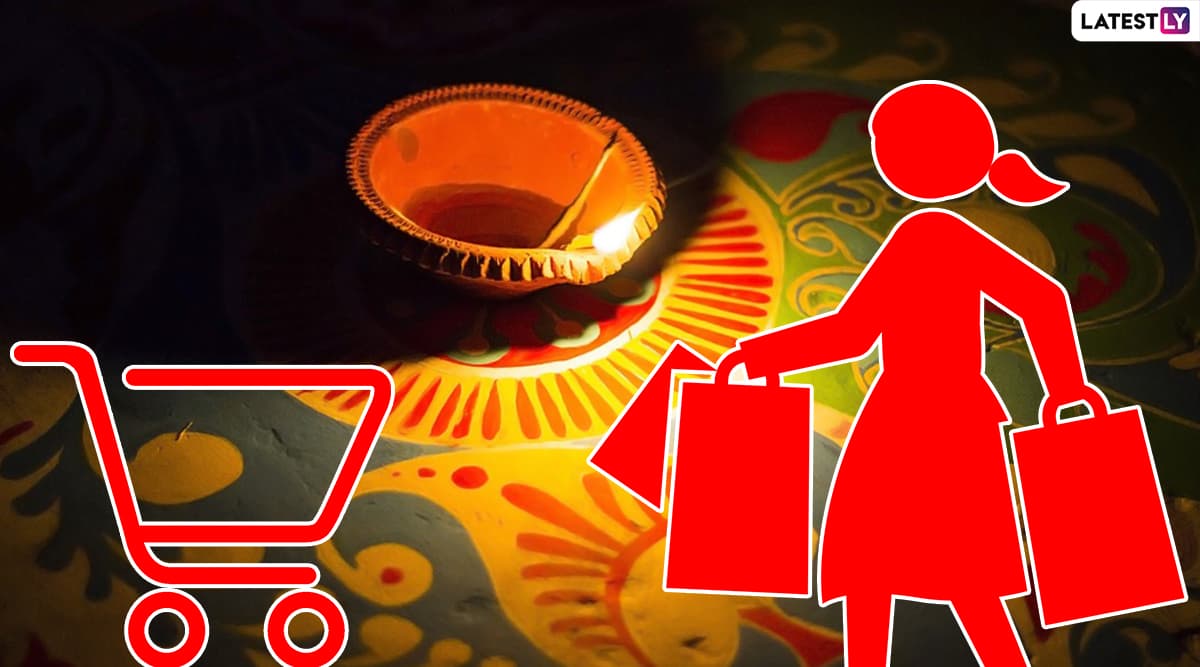 If someone asks you to express your first thoughts on Diwali, you'd instantly say it's the "festival of lights." That's how we all even began writing our essays in schools and the description still remains the same. It is one of the most anticipated celebrations in India, whose vibe is felt even abroad over the years. It is the most-awaited time for a schoolchild because there are holidays, for a working professional because it's time to relax a bit and for a retired person because of it's family get-together time. One of the fondest memories we all have of the festival is Diwali shopping. Everyone goes out to buy new traditional clothes, Diwali decor items, lanterns, rangolis, diyas etc. But are we doing that anymore? Thanks to the online shopping trend, the good old visits to the market for Diwali shopping are declining. Diwali 2019: Things About the Festival of Lights That People Staying Away from Home Miss the Most.
For us as kids, Diwali was more exciting because of the shopping bit. We knew for sure that we will go out with family to shop for new clothes. In fact, if there were two occasions where we knew we'd shop for sure, it would be birthdays and Diwali. And going shopping with mother meant not just buying clothes, but selecting the proper lantern, she would pick rangolis, diyas etc. All of which is added to the cart.
With the easy availability of online shopping applications and the festive sale offers, Diwali shopping has become more of scrolling on applications, than hopping from one shop to another. Or rather, hopping from one app to another, can we say? From a traditional attire to the kind of lights you'll want to decorate your house with, everything is available online. Another added advantage is the cashback offers and the ability to return your stuff within a few days.
There evokes in a certain kind of nostalgia when you remember your mom denying to buy something from a particular shop because it was expensive. The shopkeeper would not relent in the bargain and you stepped out to head to another one. There was a budget to follow. And now, the same bargain is replaced by online discounts. On the application, you are shown the discount price you avail and that gives a feeling of comfort, that you are not spending extra.
It is easier to shop online no doubt, everything is delivered at your doorstep. But don't you miss walking through the crowded shops and being happy at getting a good bargain? Don't you miss not being able to hold the dress, match it to your length, guess if it'd fit you and only then buy it? Don't you miss feeling the rangoli texture with your hands, while your parents bought some lights from the adjacent store?
To really experience the vibe of the festivity, don't you think it is time to pick up your shopping bags and head back to the market? Explore the little shops in the corner, go local with buying the traditional stuff, eat some street food on your way back and just boast about your haul back at home.