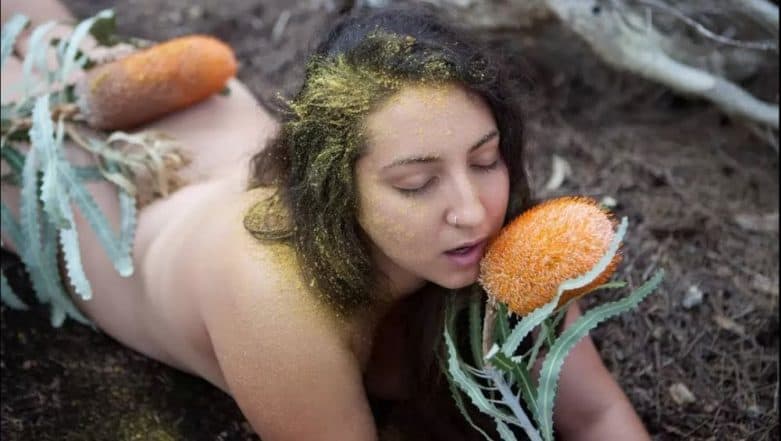 Sexuality has been a much-discussed subject. People are becoming more and more forthright about their sexualities and embracing their sexual preferences more openly than before. It has changed the perspectives of many who always believed in the binary system of sexuality. The recent addition to the list is ecosexuality also known as sexecology. This radical form of environmental activism based around "nature fetishism. The idea is to perceive the earth as a "lover" and to protect it.
According to Urban Dictionary, Ecosexuality is defined as: "Ecosexuality is a sexy splinter of the environmental movement, Former Porn star Annie Sprinkle and her Lesbian Academic lover Beth Stephens are trying to change the outdated concept of "Mother Earth", to "Lover Earth." Because humans don't treat their mother's very well. This revolution has a handful of different fronts."
Ecosexuals want people to see Earth as a love partner and treat it like one. By inviting people to treat the earth with love, the ecosexualists want to discourage the exploitation of the planet's finite resource. Founded by Elizabeth Stephens and Annie Sprinkle, who call themselves as "two ecosexual artists-in-love", ecosexuality's manifesto is to make environment activism "more sexy, fun, and diverse."
Ecosexuality': Environmentalist Bathhouse Promotes 'Sex With The Earth':
Focusing on the perils that planet Earth is facing, ecosexuals wish that we take a look at our relationship with the planet Earth in a much responsible manner. They want us to look at Earth as a lover and not as a mother.
Another fun fact about Ecosexuals is that they wear tiny condoms while having "sex" with the planet, but on their fingers. Like the rest of us, they too believe that contraception as an integral part of ecosexuality. The Ecosexual Bathhouse in Australia amongst many others works towards sensitising people to non-human life.