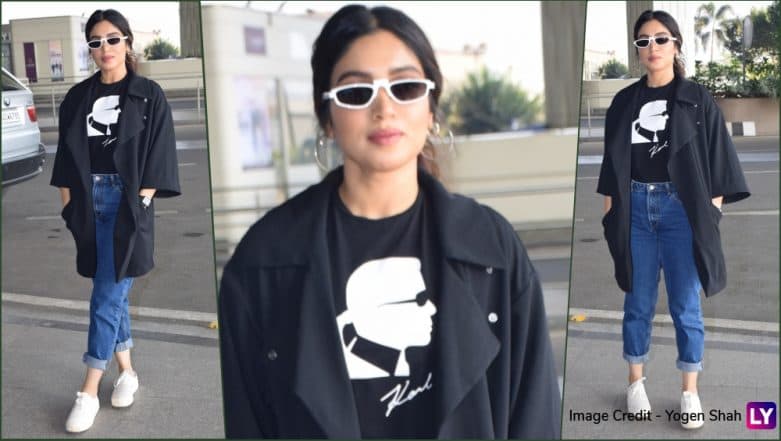 Mourners continue to pay their last respects and tributes to Karl Lagerfeld who passed away on February 19. He was 85. Remembering the globally famous German haute couture icon in a sweet and respectful way is Sonchiraiya actress Bhumi Pednekar. The versatile Bollywood actress was spotted at Mumbai Airport on Saturday donning a Karl Lagerfeld printed t-shirt. Bhumi's latest airport look was an ode to the celebrated creative director associated with high-end fashion brands such as Chanel and Fendi. When Karl Lagerfeld Was Inspired by Indian Fashion and Incorporated Heavy Silks, Traditional South Asian Teekas on Models.
Celebrities love making a powerful fashion statement with their airport looks. And Bhumi Pednekar did just that and with a lot of finesse. The 29-year-old was papped at the city airport, and she was at her chicest best while also mourning the death of the fashion icon. Bhumi wore a basic black tee that had a sketch of Karl Lagerfeld and word 'Karl' printed on it. She teamed it with blue cropped boyfriend jeans, a black overcoat, white sneakers and tiny white-rimmed sunglasses.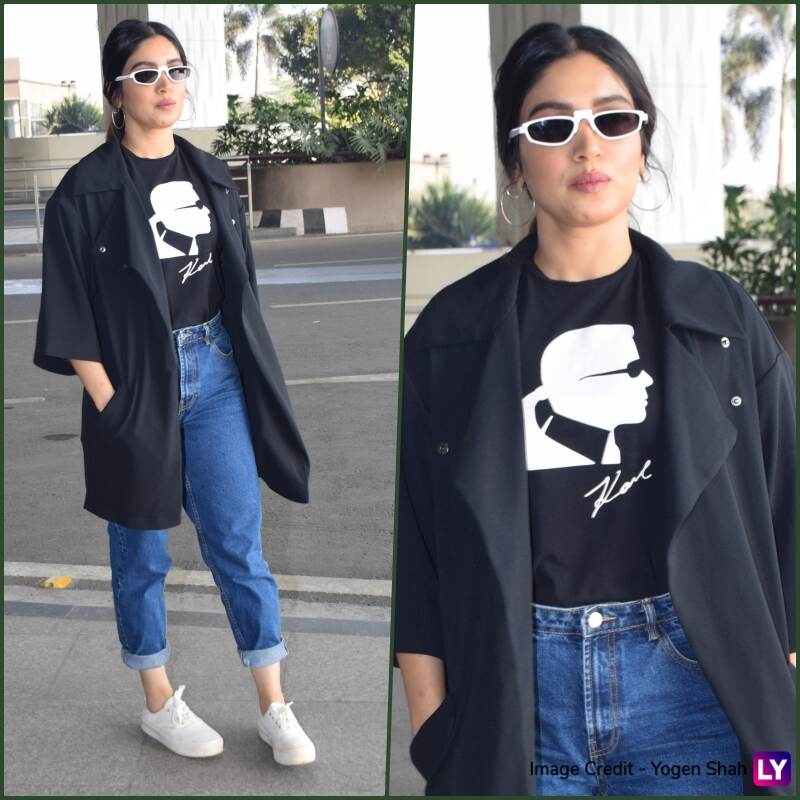 Some More Pics of Bhumi Pednekar at Mumbai Airport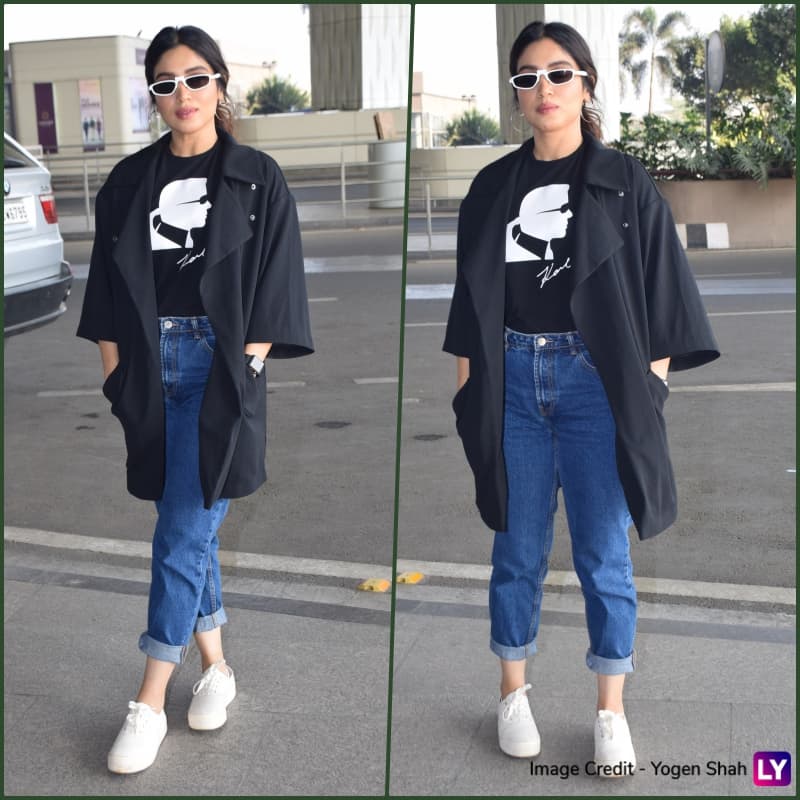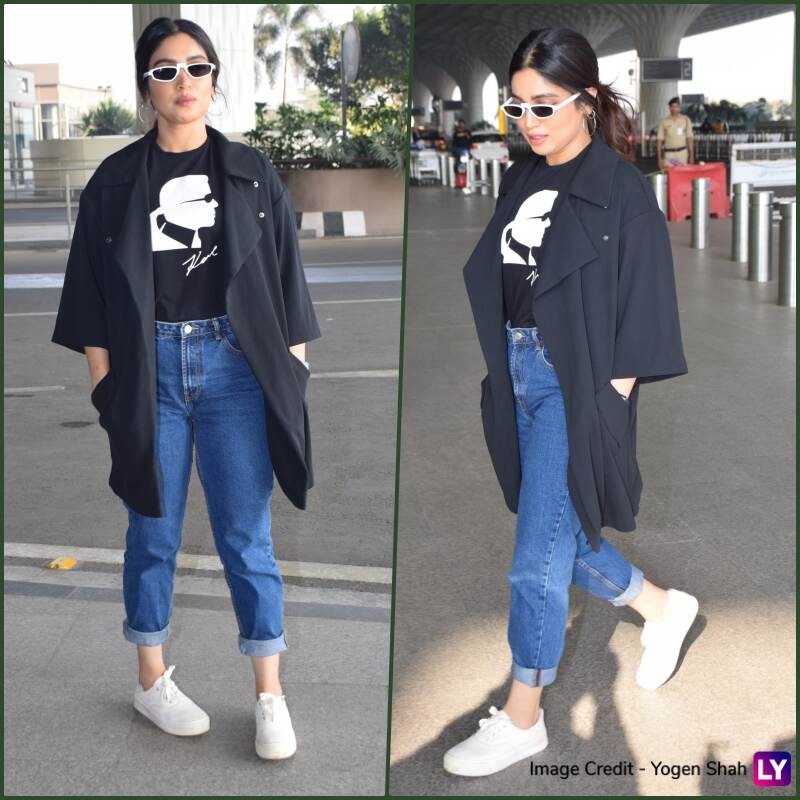 Speaking of Karl Lagerfeld, the Chanel director was recognised for his signature white hair, black sunglasses, fingerless gloves, and high, starched, detachable collars. He was one of the most influential figures in the fashion world who was known for impeccable personal style, an evolving design sensibility as well as a knack for making controversial statements.
A statement issued on Lagerfeld's official Instagram account confirmed the news of his demise. "The House of Karl Lagerfeld shares, with deep emotion and sadness, the passing of its creative director Karl Lagerfeld on February 19, 2019, in Paris, France. He was one of the most influential and celebrated designers of the 21st century and an iconic, universal symbol of style.
"Driven by a phenomenal sense of creativity, Karl was passionate, powerful and intensely curious. He leaves behind an extraordinary legacy as one of the greatest designers of our time, and there are no words to express how much he will be missed," the official statement read.
Watch Video: Karl Lagerfeld, Who Defined Luxury Fashion Dies in Paris
Apart from Bhumi Pednekar, Bollywood celebs Priyanka Chopra, Sonam Kapoor, Sushmita Sen, and Indian designers and stylists have paid heartfelt respects to the legendary fashion director. Talking to IANS, Rohit Bal said, "We will miss the genius and the eccentricity of Karl Lagerfeld, a legend who has an incredible individual sense of style. One of the greats in the history of global fashion influencers. May his soul rest in peace… in fashion heaven." Karl Lagerfeld truly brightened up the fashion world.