Monsoon is here and it is time to upgrade our closets, accordingly. In monsoons, you have a wide range of clothing options like floral prints, bright colors, light jackets, shorts and baggy shirts. But monsoon footwear has only a limited number of options.  The beginning of the rainy season calls for banishing all the pretty heels, sturdy sneakers and fancy formals to the back of the closet.  In line with the latest trend, Crocs remains the most popular option for monsoon.  But the problem is that they aren't so attractive and don't go well with all the outfits.  But this monsoon, we have got your back. Here are five footwear suggestions from us, that are pretty, comfortable and perfect for the season. Ditch those ugly shoes and opt for one of these trendy pairs when you step out in the rain this monsoon.
Jelly Sandals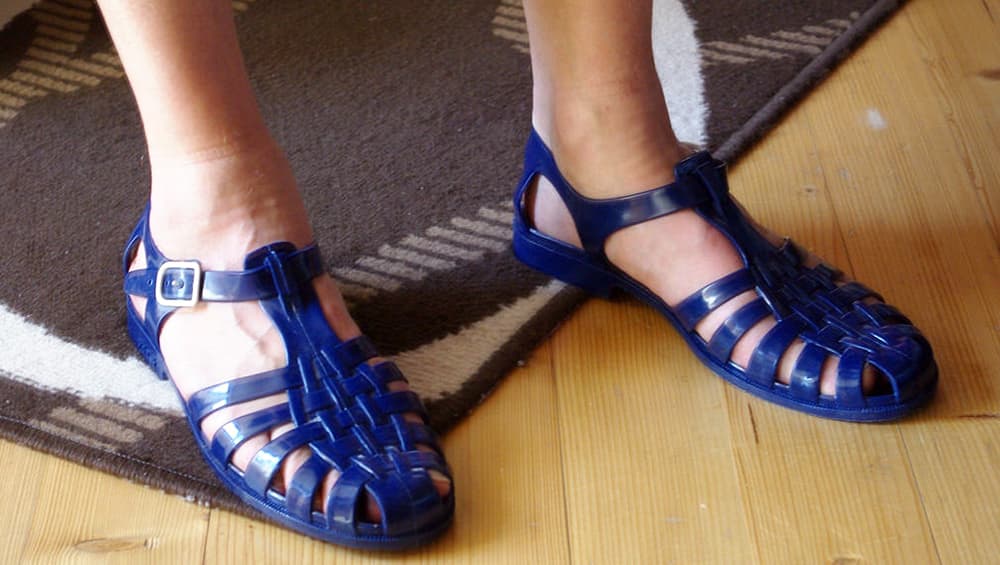 Jelly sandals are available in a variety of styles. They can drain off water easily, are stylish and can go with most western outfits.
Gumboots/ Wellington Boots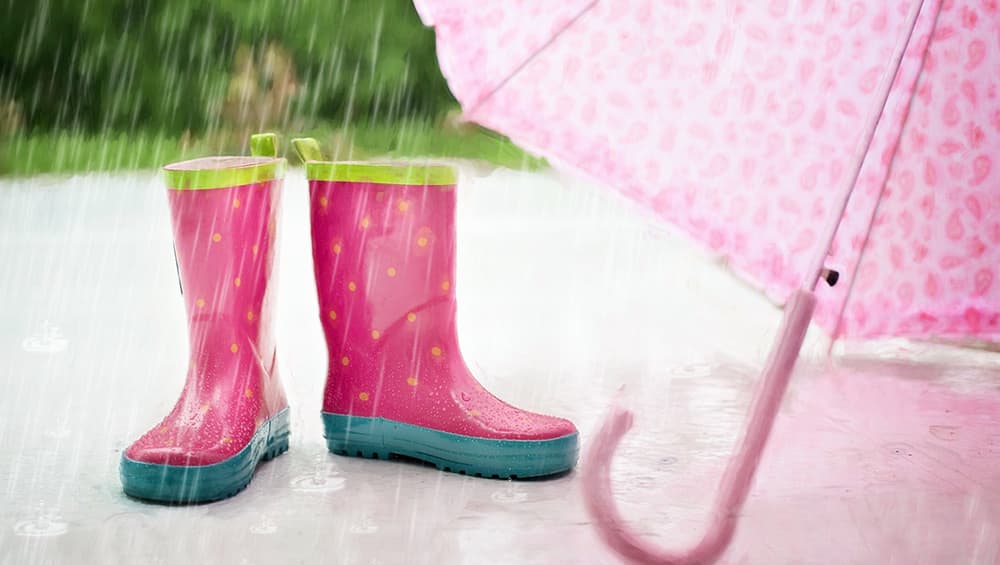 Pair your shorts and minis with gumboots and nail the monsoon style game. Gumboots will keep you at ease in the rains without you having to compromise on your style.
Rubber Slides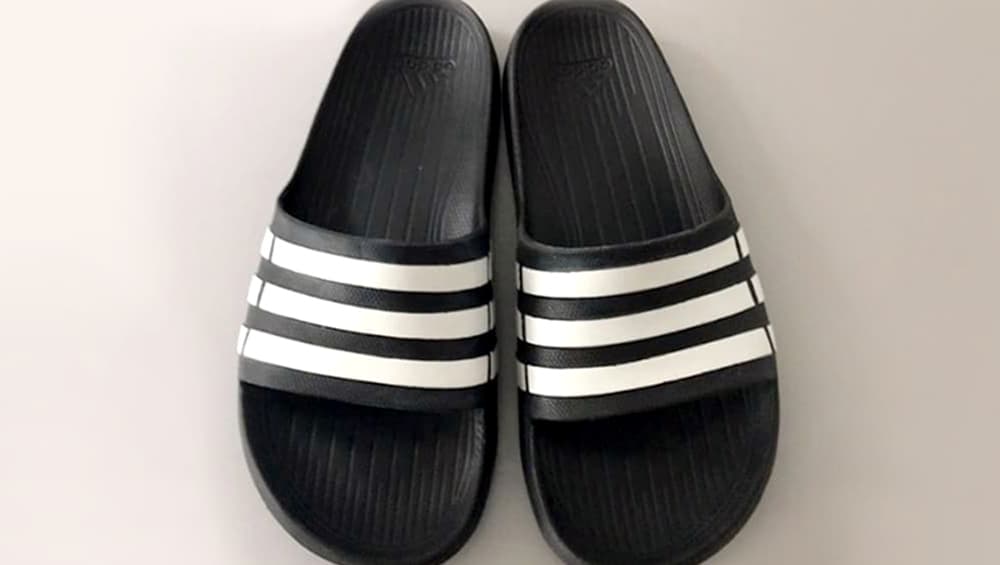 Rubber slides are easy to wear and drain off water . They hardly require any maintenance. If your work involves moving around a lot, rubber slides are your go-to footwear for the monsoon season.
Flip Flops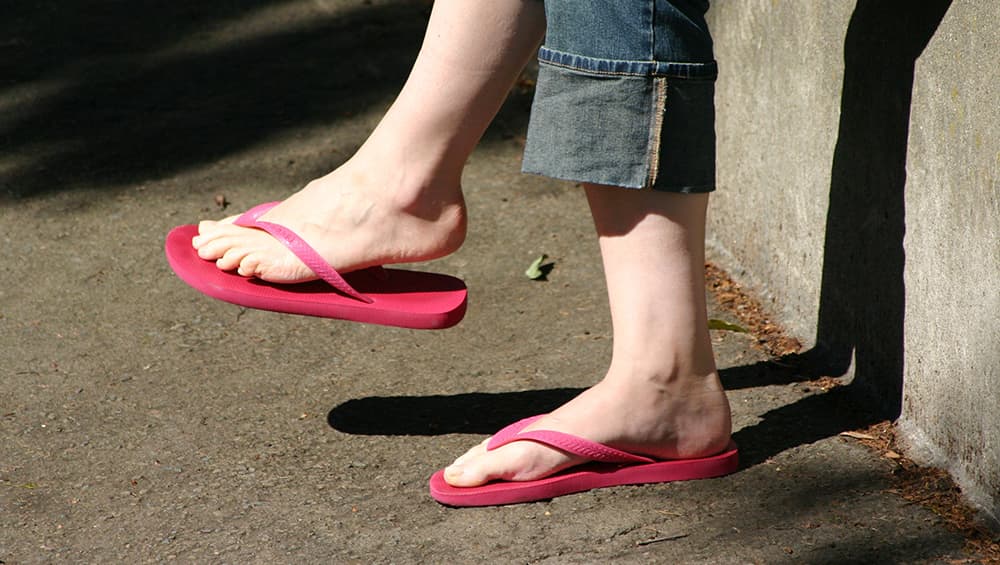 Not just for a beach look, flip flops also work perfectly during the monsoon. They can be paired with both westerns and ethnics and are available in a wide range of prints and colors.
Jelly Peep Toes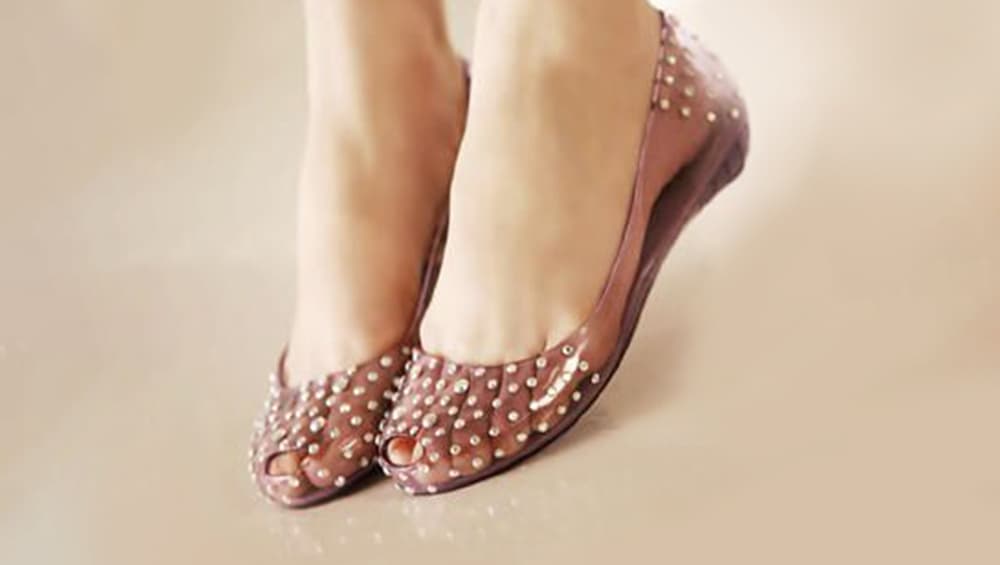 Jelly peep toes work both for a pretty and an elegant look. They also keep you from getting a smelly feet. If you like to keep your fashion game classy, jelly peep toes are just the right shoes for you.
A prolonged monsoon may seem gloomy and sad but you can keep up your spirits throughout by making the right fashion choices. With these alternate footwear options for you to replace your ugly, clunky rain shoes, we hope we gave you some reasons to feel merrier and prettier this rainy season. :)
(The above story first appeared on LatestLY on Jun 07, 2018 01:35 PM IST. For more news and updates on politics, world, sports, entertainment and lifestyle, log on to our website latestly.com).