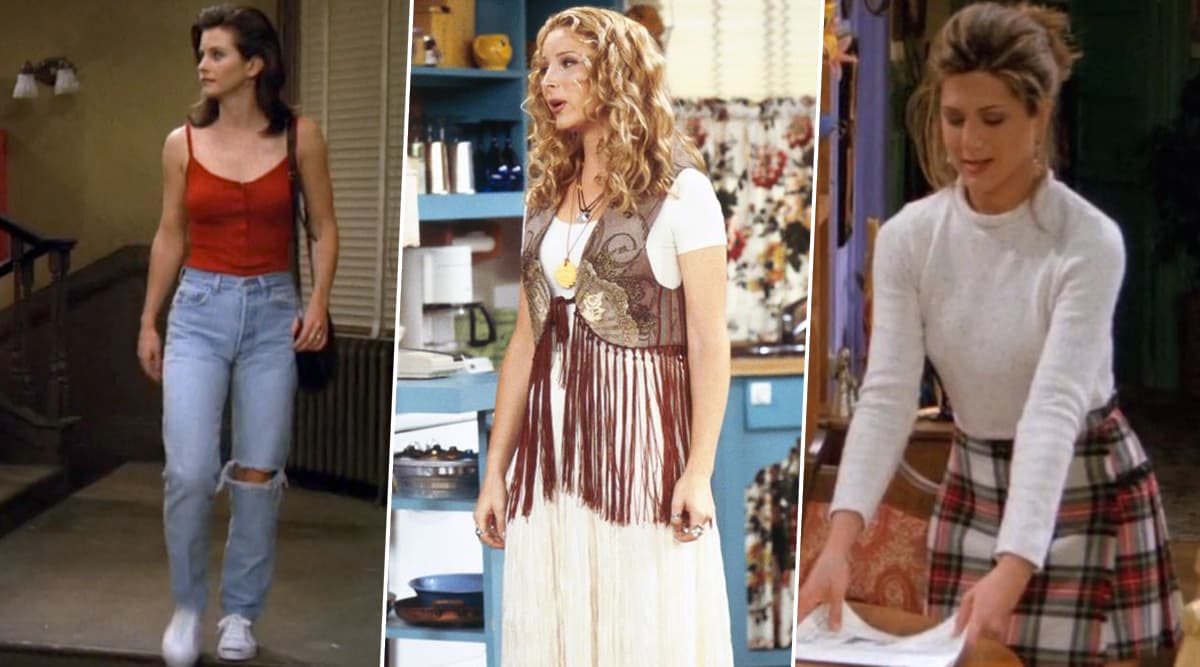 Right from Rachel's gorgeous slip dresses to Pheobe's boho-chic fringed jackets to Monica's sexy tank tops, FRIENDS has given us real fashion goals that exist even after decades. No one knew right from the time the first episode of FRIENDS aired that their style would make so much sense even in 2019. I mean, wouldn't you wear Rachel's layered outfits, or Monica's Levis and Phoebe's jewellery all over again? Most big brands are bringing FRIENDS' iconic looks back on the shelves, and we couldn't be happier! Especially with Thanksgiving around the corner, how about trying out some of best looks by Monica, Rachel and Phoebe?... eh, even Estelle if you really want to go out and about!
Thanksgiving fashion is all about looking chic, casually! Traditionally, thank giving has been a family holiday. So the whole idea of Thanksgiving fashion revolves around wearing something that keeps you warm and comfortable, while still looking stylish. For example, you might want to wear a lovely sweater dress with thigh-high boots, plaid blazers, dresses, shirts (anything, really!). If you're going to go a little too casual, you can wear a cute white tee, or tanks with high waisted jeans or midi skirt. You can choose from various chunky-knit sweaters with jeans or skirts and heels. You can wear layered flannels as well.
In all the Thanksgiving episodes you watch, you'll see that the characters have chosen casual yet stylish outfits. If you are a true FRIENDS fan, you must have memorised the names of all the Thanksgiving episodes. Right from "The One with the List" where Rachel is seen in beautiful turtle neck ensemble to the super casual style in "The One with the Football" that we cannot forget!
In "The One with Chandler in a Box" Monica looked so hot even with an eye-patch and who can forget Phoebe's moose sweater? There is just so much Thanksgiving fashion inspiration that you can take from the 90s sitcom.
Rachel's Dungaree Blazer Combo
View this post on Instagram
Rachel's Mesh Top From The Episode that Featured Brad Pitt
View this post on Instagram
One From Rachel's Trifle Episode
View this post on Instagram
How To Sport Black On Thanksgiving
 

 

 

 

View this post on Instagram

 

 

 

 
Monica's Iconic Black Number
View this post on Instagram
Monica's Layered Look
View this post on Instagram
Cosy Overalls
View this post on Instagram
Easy Slip Dresses
View this post on Instagram
Just recently Ralph Lauren collaborated with FRIENDS to create formals inspired by Jennifer Aniston's character, Rachel. So if you want to look like your favourite character, Ralph Lauren's collab can make your dream come true. Ralph Lauren x Friends launched their latest line for formals, and it looks like something modern-day Rachel would totally rock.