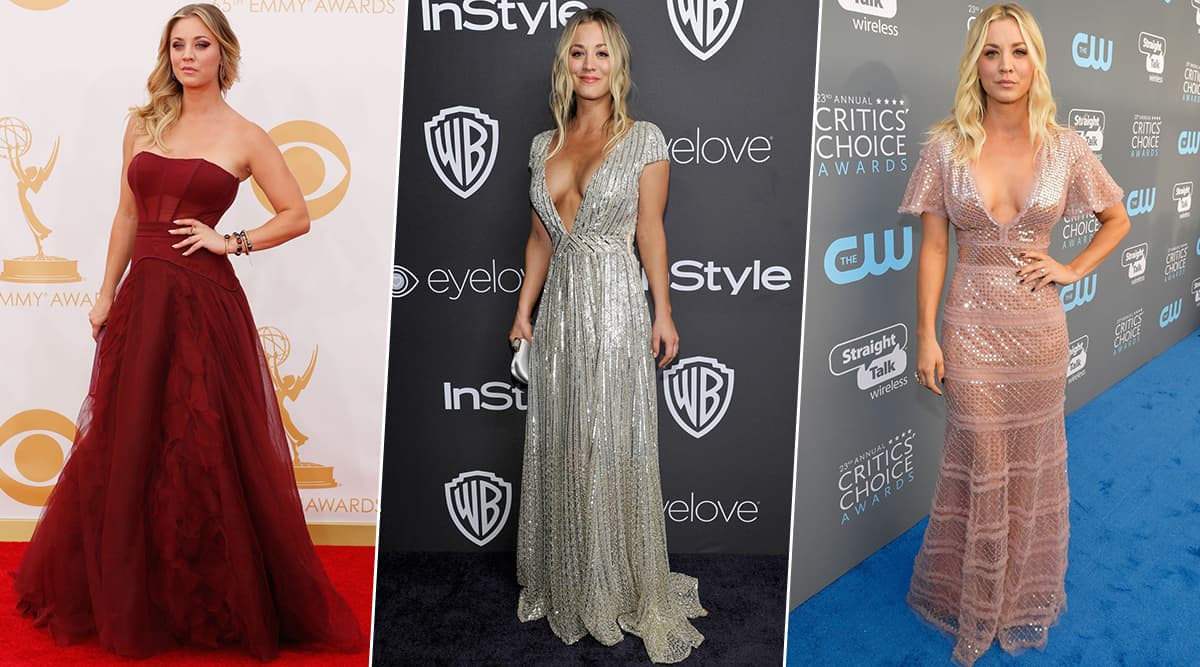 Fashion is a very tricky business. Why do we say this? For instance, if sequin is the talk of the town currently, within a day or so it might just fall off the style chart. Yes, you read that right! So, imagine what all pain our celebrities might go through to look alluring from tip to toe with keeping in mind the ongoing fashion trend. On the same note, we thought of introducing you to one of the stylish personalities from Hollywood and it's none other than Kaley Cuoco. And now, you might be wondering why only her? Well, as the diva celebrates her 34th birthday today and what a better reason to laud her style gems. Big Bang Theory Actor Kaley Cuoco Faces a $600,000 Loss on Selling Her Los Angeles Mansion.
Elaborating on Kaley's fashion, it has always been classy. Fans know her as an actress from The Big Bang Theory, but her style journey has also been bang on with little hiccups along the way. In a nutshell, if you follow her style, Cuoco is a red-carpet gorg and have many times turned heads by picking the perfect couture. So, without further ado, let's check out some of the best red carpet looks of Kaley over the years. Big Bang Theory's Kaley Cuoco Undergoes a Surgery on Her Honeymoon.
Wow, Fashion!
Kaley Cuoco's diverse fashion choices have always been critics favourite and the below pictures serve a style variety. From the blush pink strappy gown which she worn at 23rd Annual Screen Actors Guild Awards (2017) to the body-hugging golden dress which she opted for People Magazine Emmys After Party (2009), we loved and want both!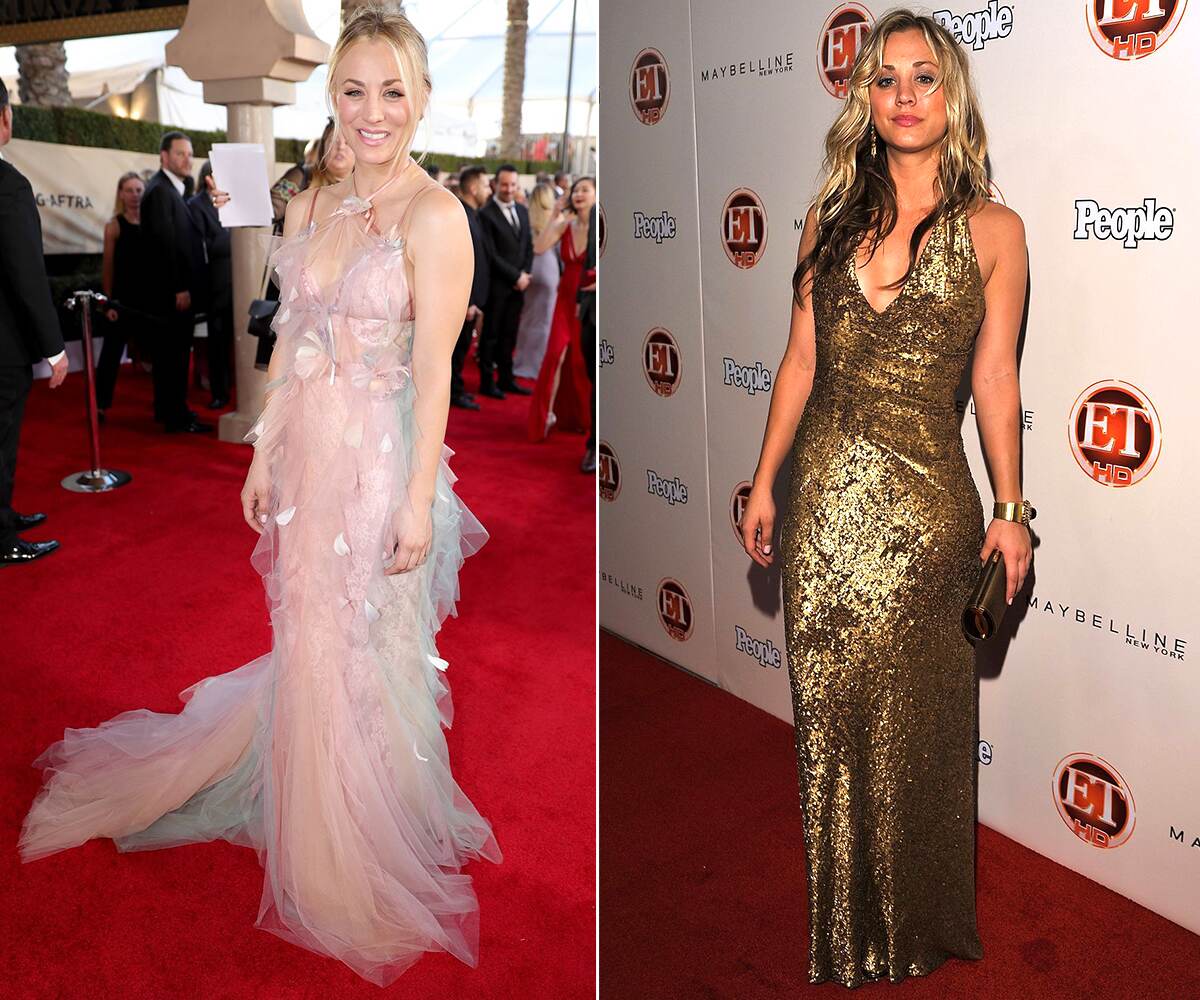 Killing It!
From looking like a modern-day princess in a cleavage showing pink couture at 70th Annual Golden Globe Award (2013) to going the edgy way with a backless black gown during Annual Academy of Country Music Awards (2013), the birthday girl sure knows how to grab the limelight.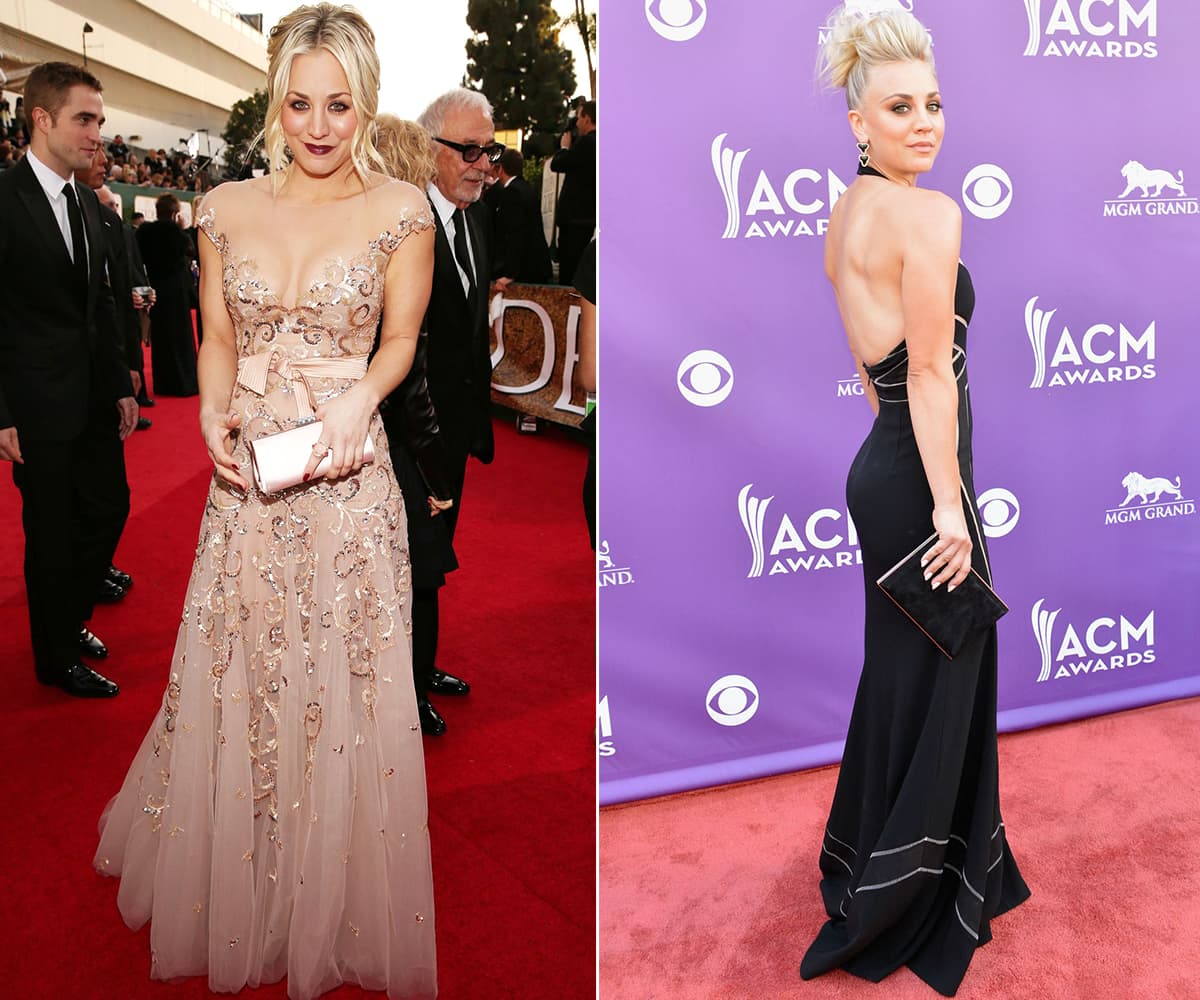 The Red Fever!
The below picture shows the versatility of the actress when it comes to the fashion department. At different award shows during different years, we are loving how the babe tries to do something unique with each of her looks. Not to miss, Kaley bold attitude to wear red on the red carpet. Bravo!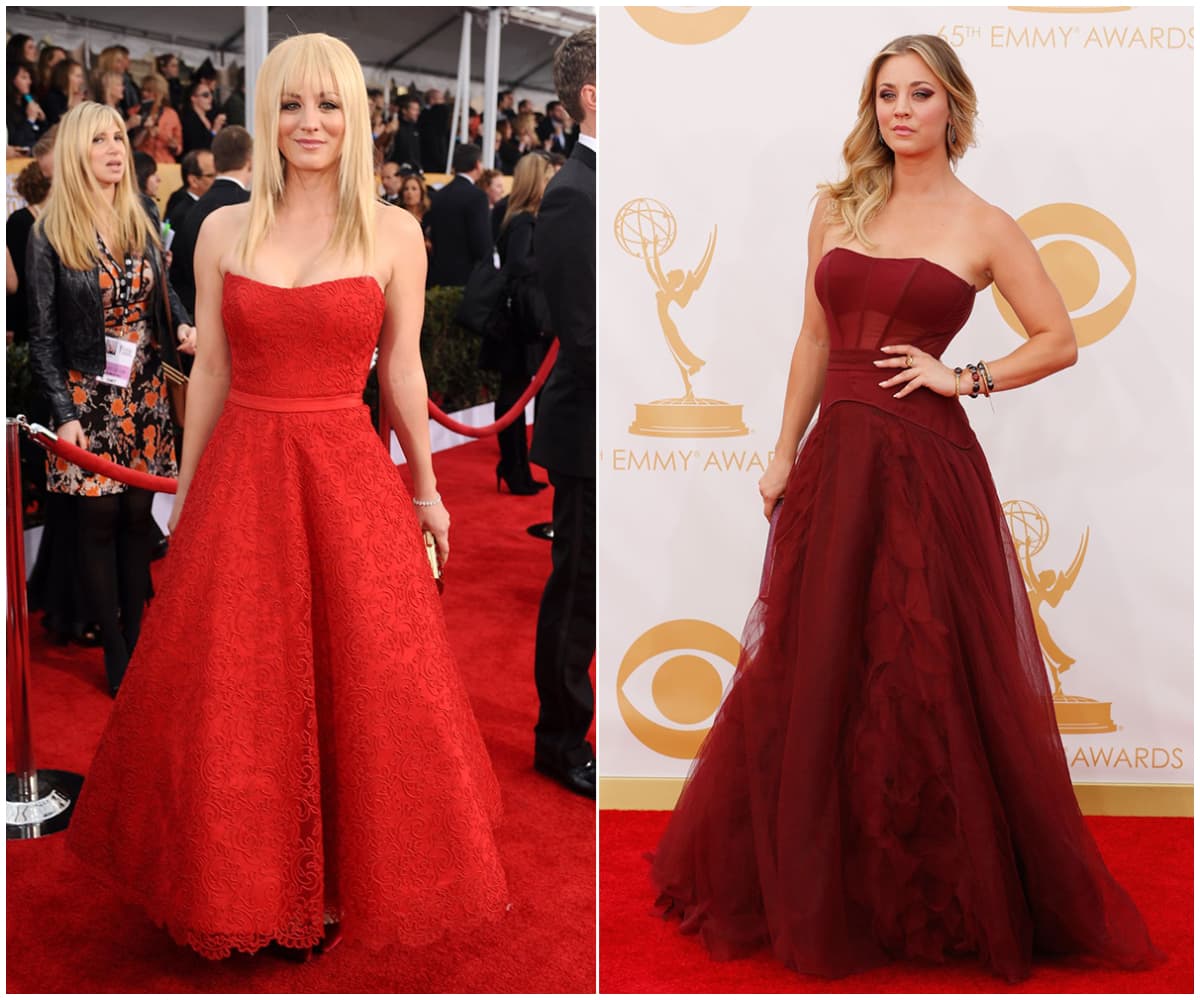 The Off-Shoulder Punches!
The simple red off-shoulder gown worn by Kaley at 21st Annual Screen Actors Guild Awards (2015) is our favourite. The best part about it is that its fuss-free and adding to its Cuoco's hairdo, so cool. Also not to miss, her grey off-shoulder attire at another award ceremony looks vintage and modern combined. Kudos!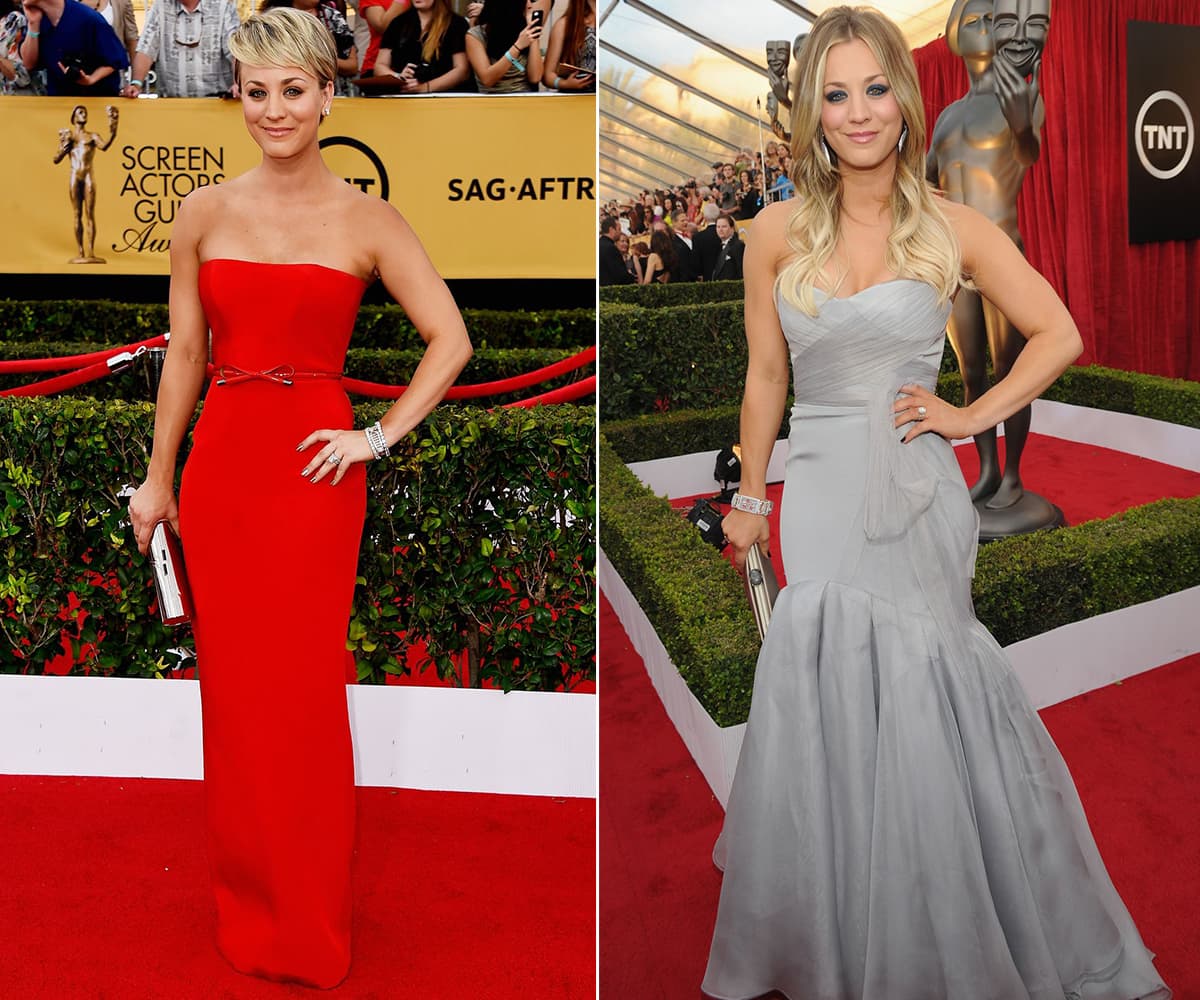 Glitter All The Way!
Last but not least, yes Kaley loves to flaunt her assets and what's bad about it! Right from her silver glittery gown which she picked for 73rd Annual Golden Globe Awards (2017) to the see-through body-fitting dress which she wore at 23rd Annual Critics' Choice, Awards (2018), the babe's red carpet picks are hands down perfect.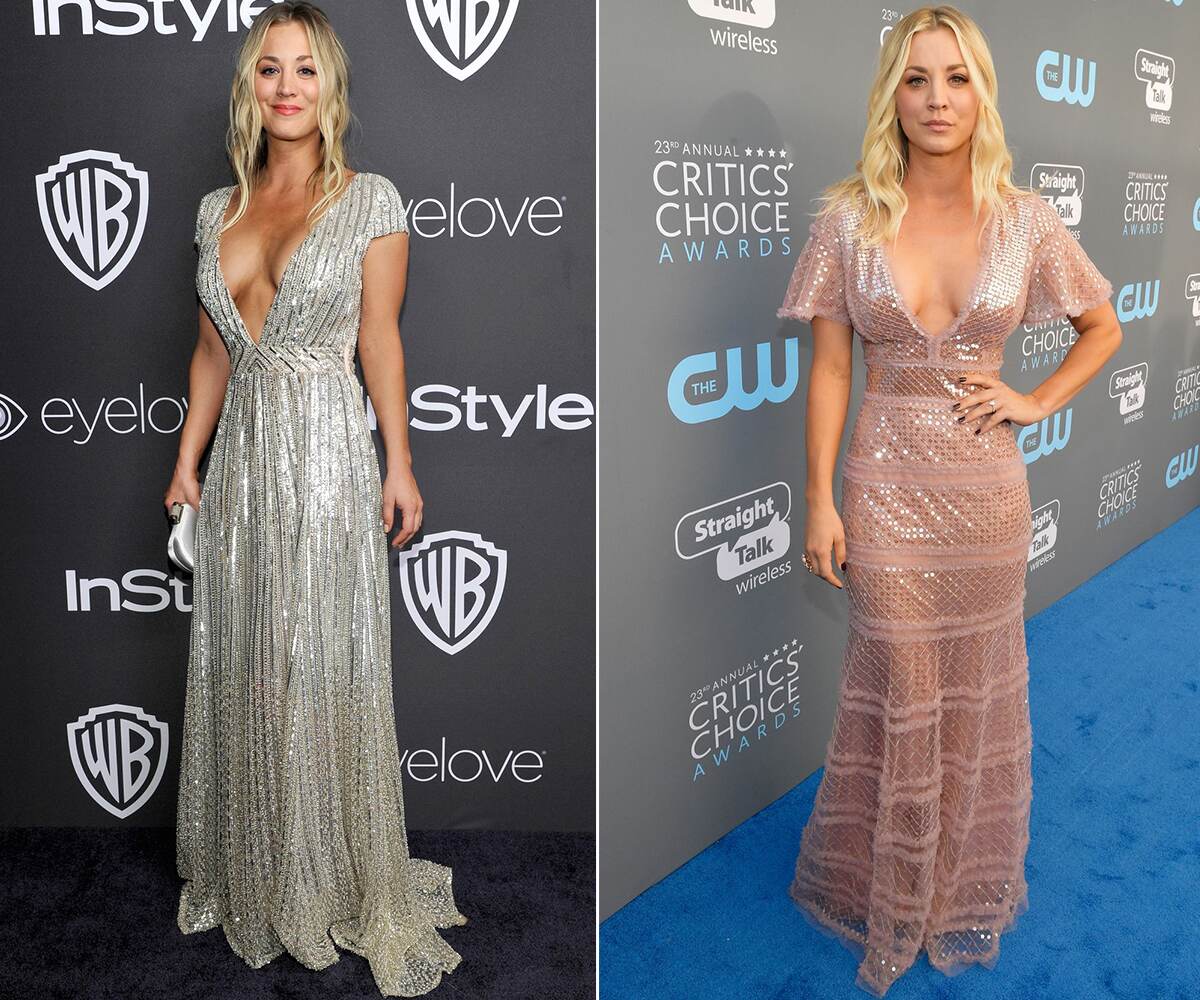 Over the years, if you have noticed Kaley's red carpet style files have been impressive. Her style evolution is noteworthy and we so wish to see more from the actress. So do you agree with us on Cuoco being a red carpet style slayer? Or you have a different take on the same? Let us know in the comments section below.