Kareena Kapoor Khan is undoubtedly been the hottest and desired Bollywood actress. Famously called as Bebo, Kareena has created a niche for herself in the industry. Not only she has delivered brilliant performances but is stylish diva. She seldom makes a fashion faux pas during public events. And she has currently made the gym fashion the latest trend. She is a natural beauty and rocks every ensemble she wears. Today, we bring to you Kareena's style transformation over the years on the famous Indian chat show Koffee With Karan. Priyanka Chopra's Style Evolution on Koffee With Karan: See in Pics Our Desi Girl's Transformation on The Couch Over the Years.
This year marks the 6th season of Koffee With Karan and for the finale episode, producer and host Karan Johar has invited the two most sought-after actresses in Bollywood – Kareena Kapoor Khan and Priyanka Chopra. The two have never been seen together after their first movie Aitraaz and have been known to be rivals and have taken digs at each other on Karan's chat show. But all seems to have been settled and both the actresses have put their differences under the carpet. Over the years, Kareena has undergone major style evolution – from donning blonde hair to stunning in sexy sarees. Here are throwback pictures of all the times Kareena appeared on Koffee With Karan. Priyanka Chopra and Kareena Kapoor Khan To Turn Up the Heat On Koffee With Karan 6 Finale! - See Pic.
Kareena Kapoor Style Evolution on Koffee With Karan
1. Kareena Kapoor with Rani Mukerjee in Koffee With Karan Season 1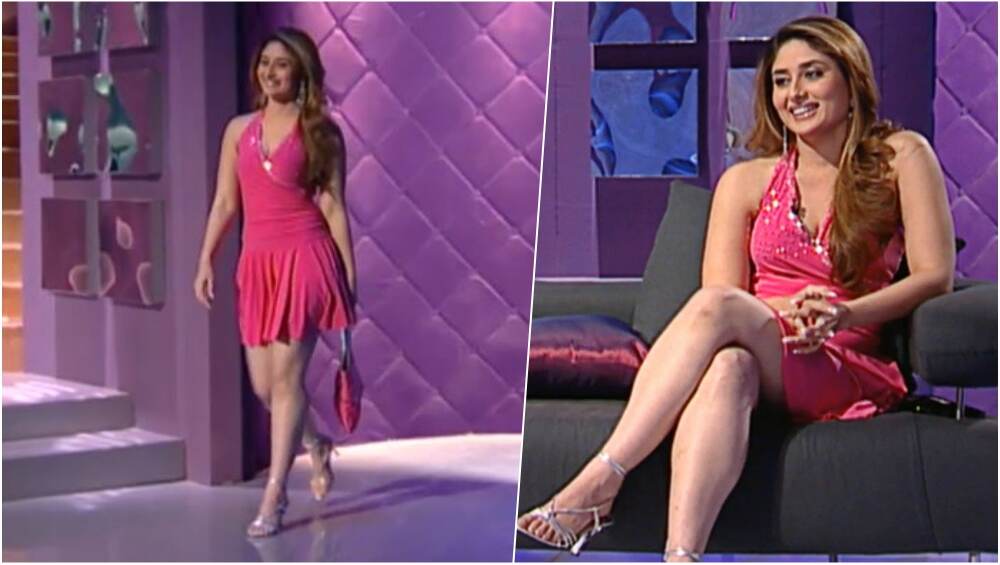 Kareena wore a pink halter neck short dress with silver embroidery and styled her hair in outward blow-dried curls. She paired her look with silver ankle-strap and glossy nude lips.
2. Kareena Kapoor with Shahid Kapoor in Koffee With Karan Season 2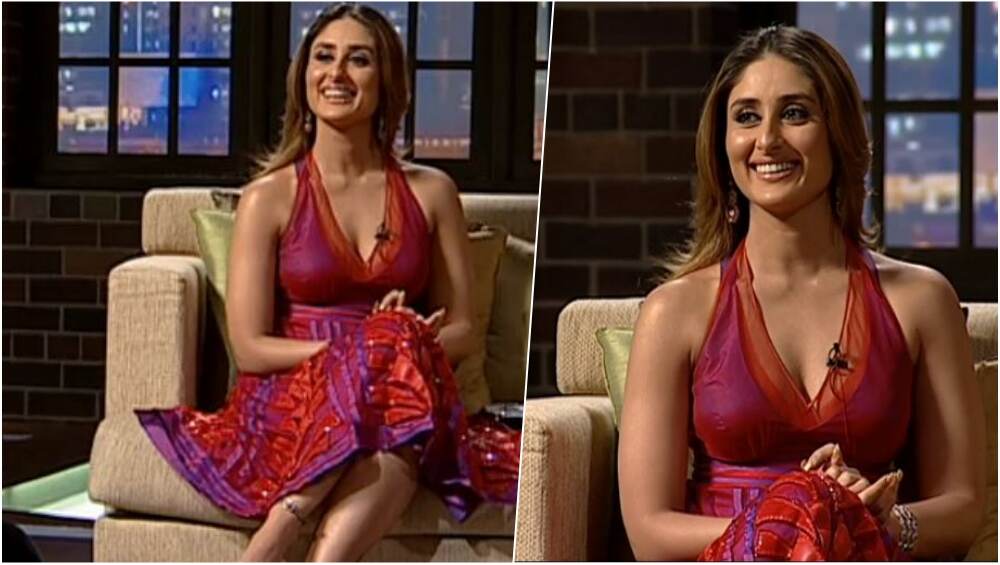 Kareena wore a pink halter neck dress again but with hues of purple and orange on the outfit. Flaunting her blonde hair and shimmery silver eyes, Kareena looked gorgeous.
3. Kareena Kapoor with Saif Ali Khan in Koffee With Karan Season 3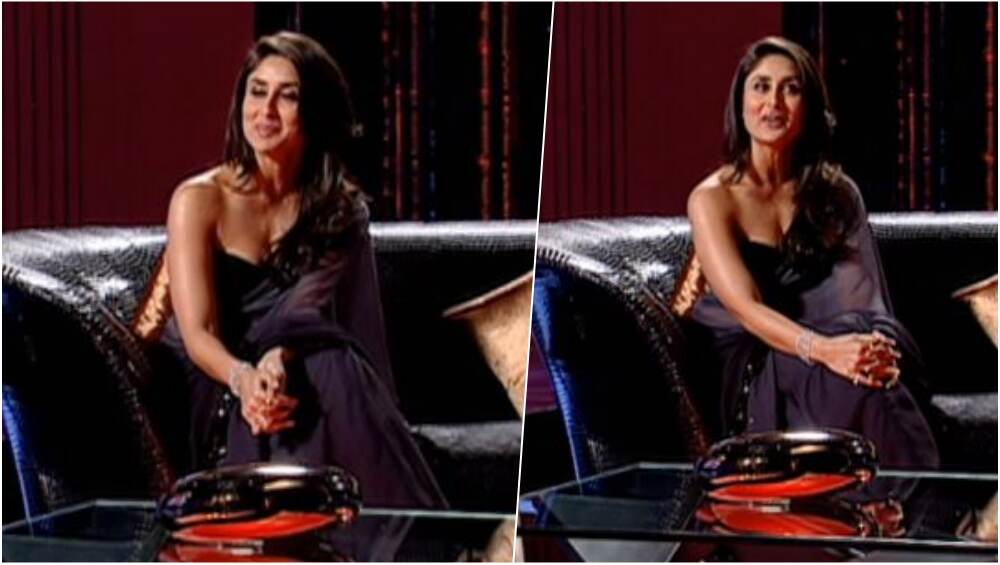 This time, gone are the blonde hair and in are glossy luscious black tresses. Kareena wore a grey chiffon saree which she paired with a strapless black blouse.
4. Kareena Kapoor with Ranbir Kapoor in Koffee With Karan Season 4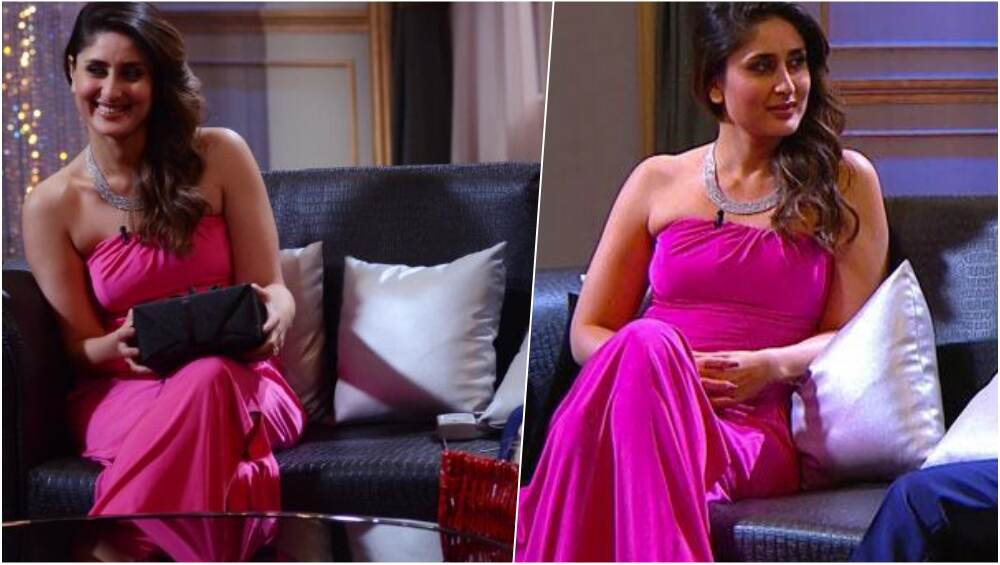 Kareena wore a hot pink Monisha Jaising strapless gown that she accessorised with diamond necklace and styled her hair in a side-swept do. Oh, so hot!
5. Kareena Kapoor with Sonam Kapoor in Koffee with Karan Season 5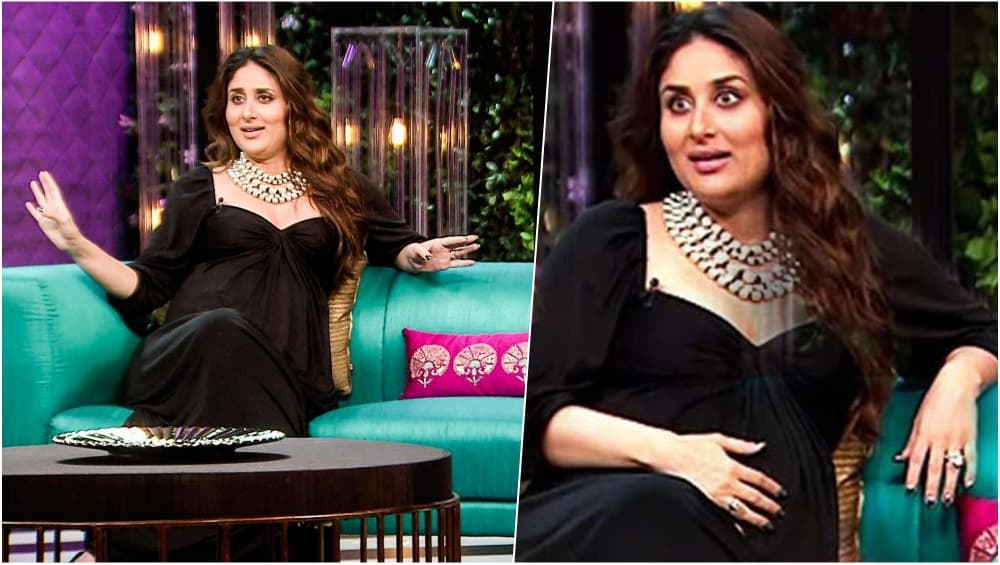 Kareena was expecting her first child and the pregnancy glow was quite visible. She wore a black gown with a plunging neckline and accessorised her look with a statement necklace. And the actress styled her hair in beachy waves.
6. Kareena Kapoor with Priyanka Chopra in Koffee With Karan Season 6
View this post on Instagram
For the season 6 finale episode, Kareena looks breath-taking in red sparkly gown by Monisha Jaising. She has styled her gorgeous tresses in tousled look and opted for glamorous eyes and nude lips.
The season 6 finale episode will be quite entertaining as we hope that Kareena and Priyanka address their past rivalry and clear the air between them. Karan often puts his guests on the couch in a tight spot by asking them controversial questions. And bringing Kareena and Priyanka together, the last episode of the season will surely end with bang. Catch the season finale episode of Koffee With Karan tomorrow.