In the world full of Perfect Priyankas, Kick-Ass Kritis and Beautiful Bhumis, be a Valiant Vidya Balan! Because that is what's honestly the need of the hour. Bollywood actresses are expected to look elegant, stylish and chic everywhere. And it's no surprise that airports have turned into ramps where they strive hard to make a fashion statement. Just imagine! These 'airport-looks' are dissected on portals, mainstream news channels and, for god's sake, discussed on Karan Johar's chat show! There's just too much pressure!!
The internet goes crazy when global icon Priyanka Chopra is spotted at the airport. It is kind of a big deal to know what the 36-year-old is wearing, from outfit to accessories. Take, for example, PeeCee's latest airport look. She is wearing an ivory-crochet bralette with a white jacket, high-waisted baggy denim jeans, white shoes and a pair of sunglasses. Awesome isn't it?! What's So Great About Priyanka Chopra's Latest Airport Look? Practically Everything!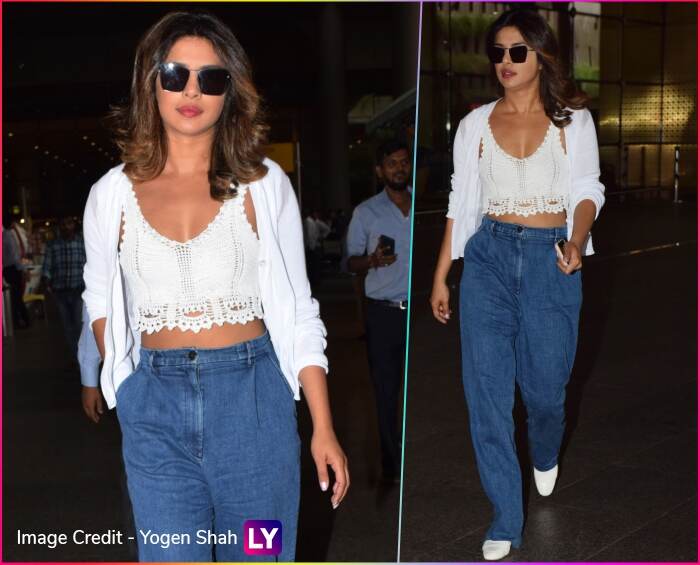 Moving on to the next fashionista, Bhumi Pednekar. The Lust Stories actress who is known for her acting chops, as well as her pretty transformation, wowed the fashion lovers with her newest airport look. She wore a floral knee-length dress with nude pointed-toe heels. Her lovely red streaks and the glossy neutral makeup makes Bhumi a sight to behold.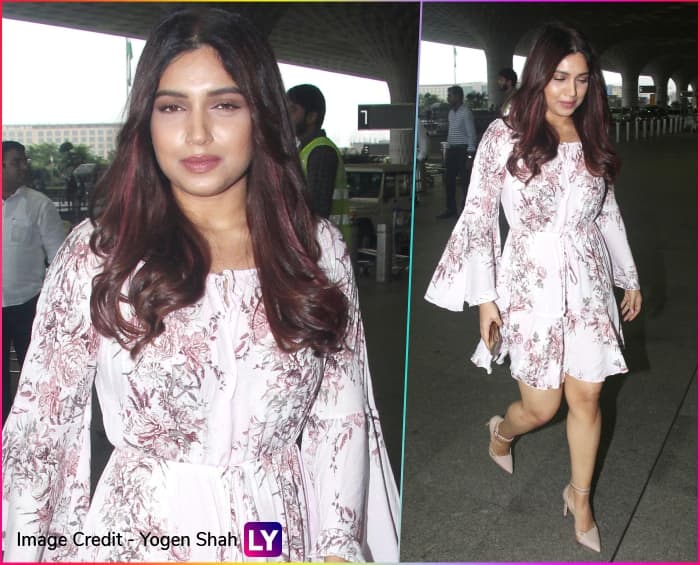 Next up is Karisma Kapoor, an evergreen beauty. She never fails to impress the fashion police, just like in this get-up, where Karisma is returning to Mumbai looking fab in a grey-black casual ensemble. With a dash of red lips and a pair of staple sunglasses, the single mum-of-two is ready to slay the world with this kempt airport look.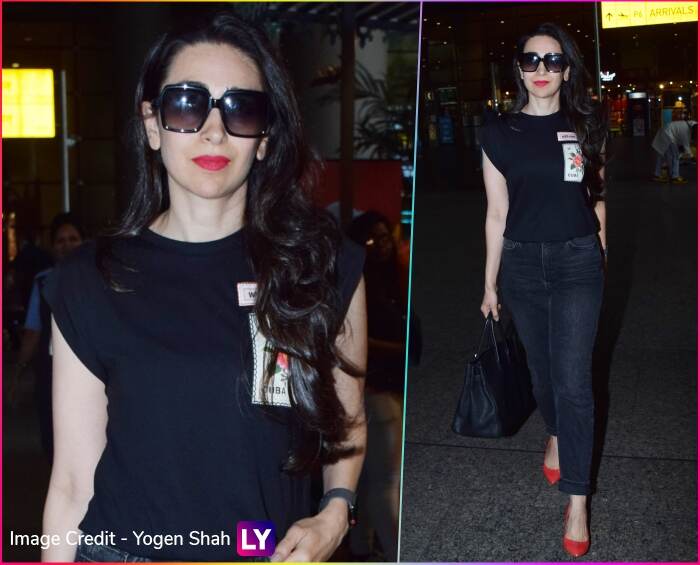 And then there's a fashionista from the new crop of young actresses – Kriti Sanon. The beautiful actress takes her style very seriously, even if it means keeping the look neat and casual like her last airport. The Raabta girl wore a black slogan t-shirt dress, a pair of sneakers, a robust waist pouch and some makeup to finish off with her 'keeping-it-simple' look.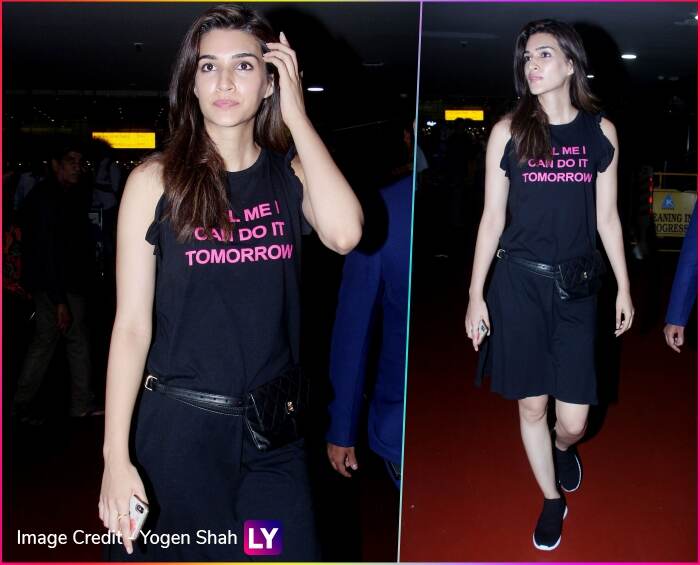 Finally, let's talk about Vidya Balan's airport look. The 39-year-old chose to don a bright glossy pink kurta with equally shinning yellow palazzo. To complete the look, Vidya threw a pink-yellow dupatta over it. A sturdy brown handbag over the shoulder, a pair of silver jhumkas, a little bit of everyday gloss and that was Vidya Balan's airport look.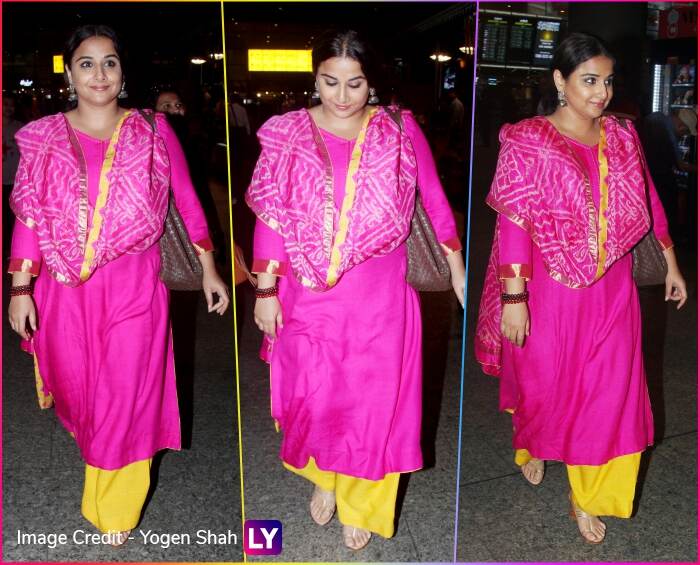 Frankly, everything about her look is 'nay' as per social media fashion police. But does she really care? For that matter should anyone care? She chose an outfit, which she deemed fit to travel in and not to please the paparazzi waiting outside the airport or for the netizens on Facebook or Twitter.
If you pay close attention to all the airport looks of every trending female celebrity, be it from films or television, it is definitely not casual. They are carefully put together by their team of stylists. These airport looks are subtly promoting big fashion, apparel and makeup brands. There's nothing wrong in being beautiful, but it is is if you're continually raising the 'idealistic beauty standards'. So thank you, Vidya Balan, for being yourself and not giving a damn about these effed-up yardstick set by self-proclaimed fashion polices.