There's a reason why those who follow Priyanka Chopra, are more fashionable than average fashionistas. No offence but the lady definitely gives #goals to all those ladies who are perfecting their fashion. It's not just Bollywood lauding the fashion treasure trove of the country (we mean her, by that) but she seems to have impressed even the Hollywood critiques. Be it her slinky maxi gown or the retro-chic avatar, Priyanka Chopra can make every second of yours - spent on ogling at her attire - count. With that, we have yet another gorgeous look from her that can or rather should be aped.
For her recent airport outing, the actress has donned a sultry white bralet with a white shrug and boyfriend jeans. It's the classic white and blue charm (notice, white shoes) with an added black futuristic sunnies that play the perfect accessory. Her post-birthday fashion weight is definitely weighing in on us to redo our monsoon wardrobe!  Despite white being a risque hue especially for the rains, the actress has pulled it off with immense panache. We've ballyhooed way too much about her so why don't you check out the looks for yourselves.
Make way for our Hollywood-return Priyanka Chopra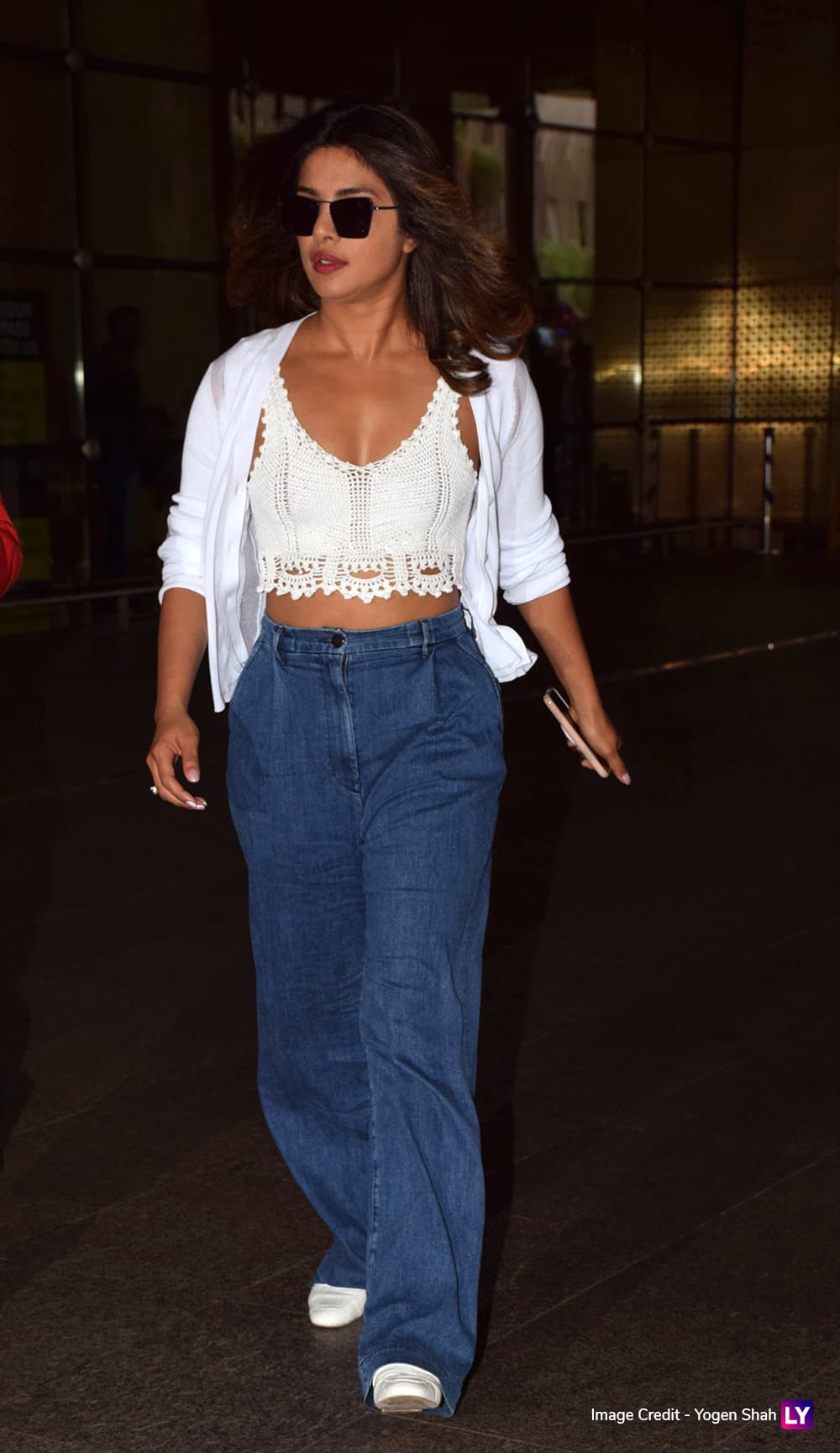 The Desi girl walks with oodles of oomph!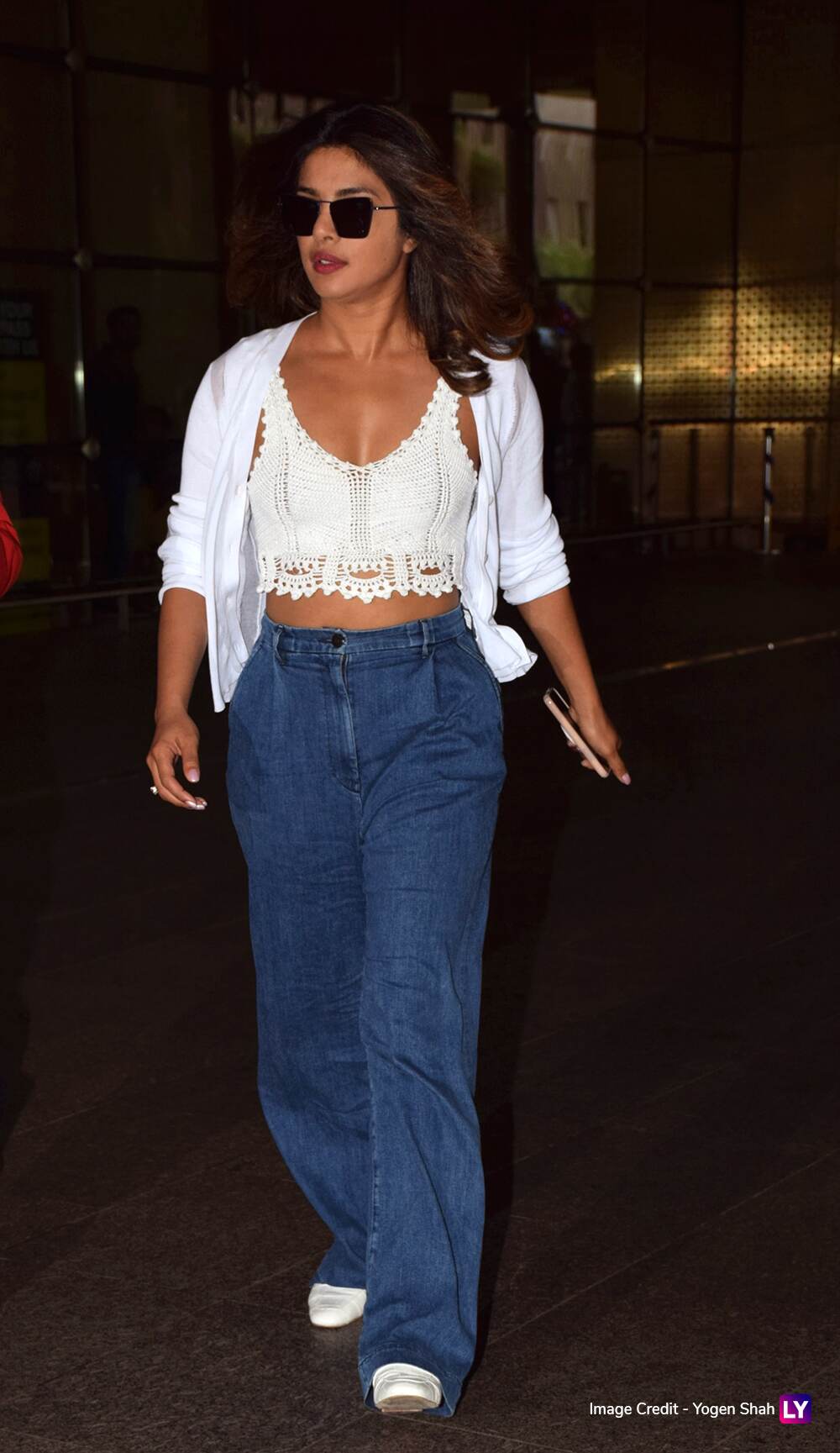 Don't the futuristic sunglasses look gorgeous?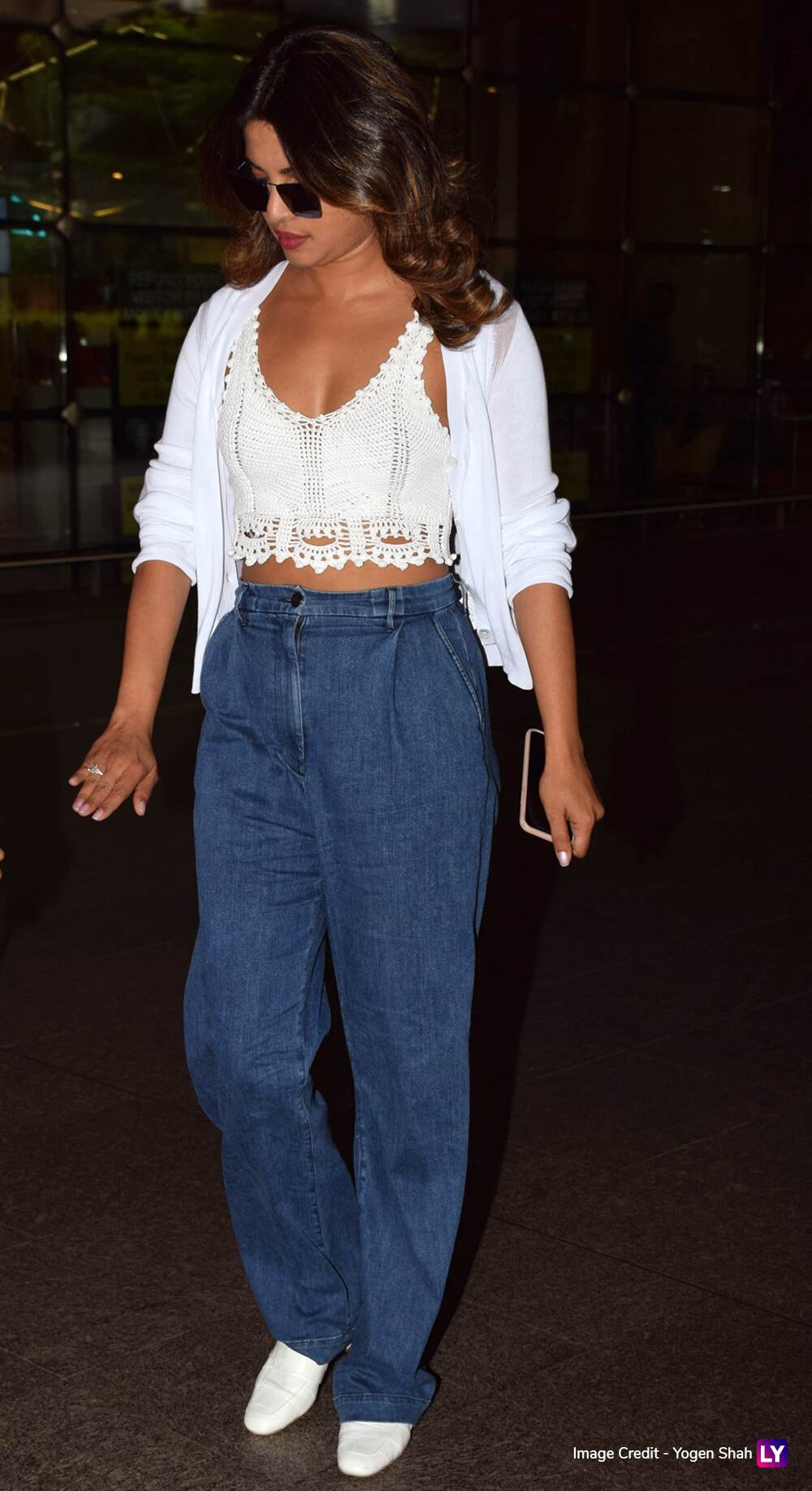 Side profile to prove that the attire looks good from all angles!
The outfit personifies sugar, spice and everything nice!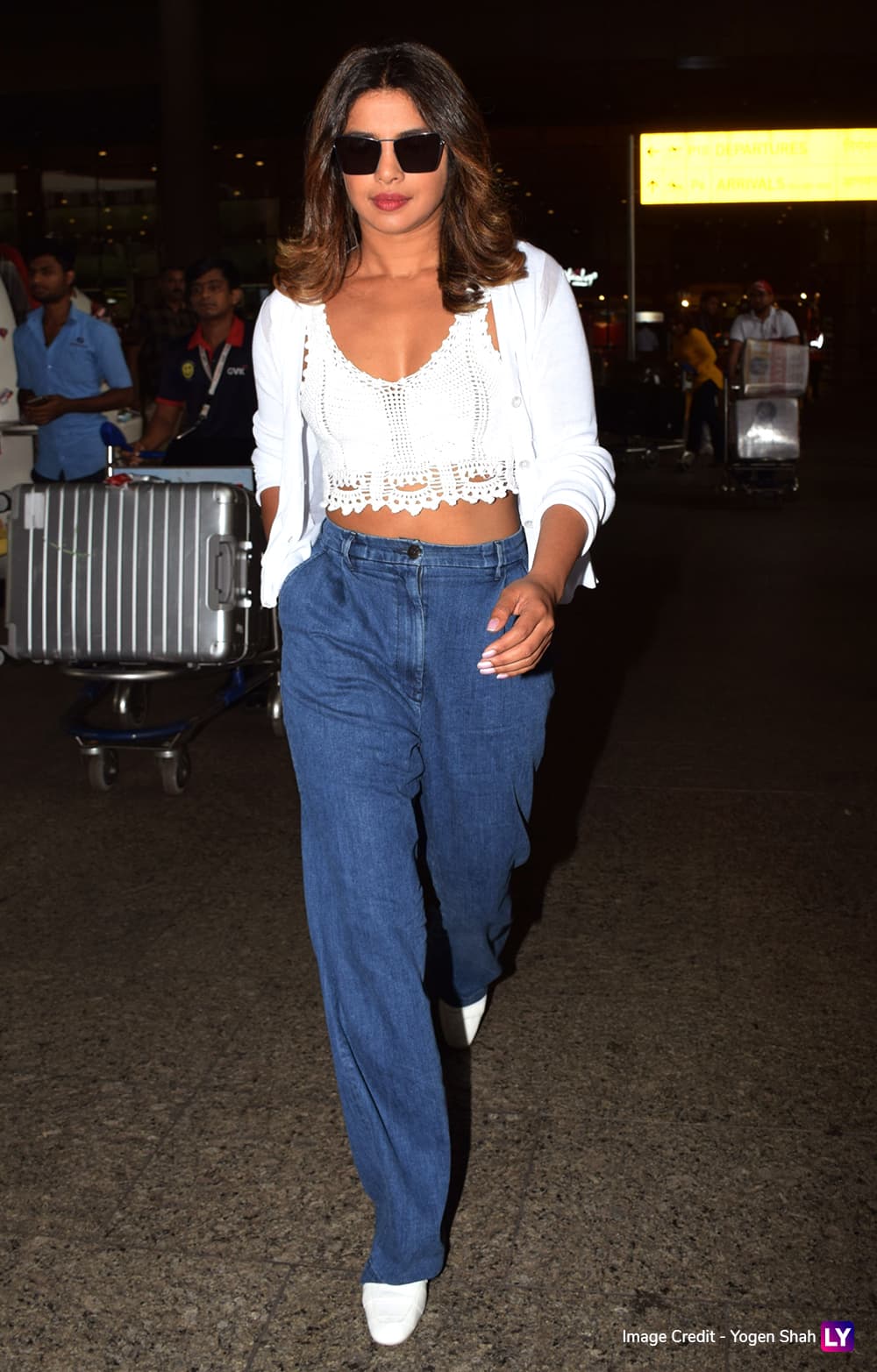 Finally, thank you for blessing us with so much hotness!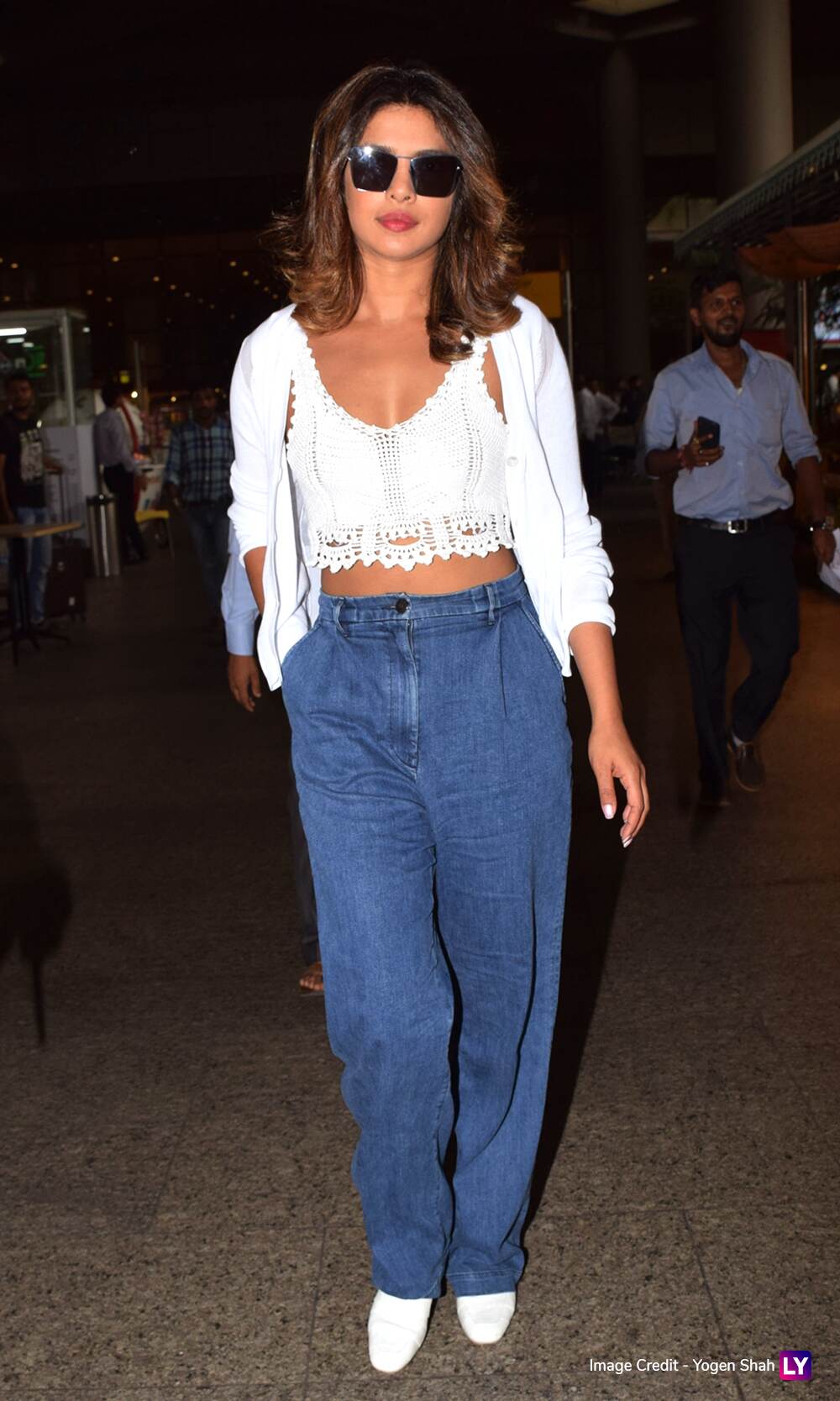 Perhaps the actress has returned from her London rendezvous (with rumoured beau Nick Jonas) to get back to work with Salman Khan and the team of Bharat. Rumour has it that she will be playing Salman's wife in the movie whereas Jackie Shroff will portray the superstar's father.