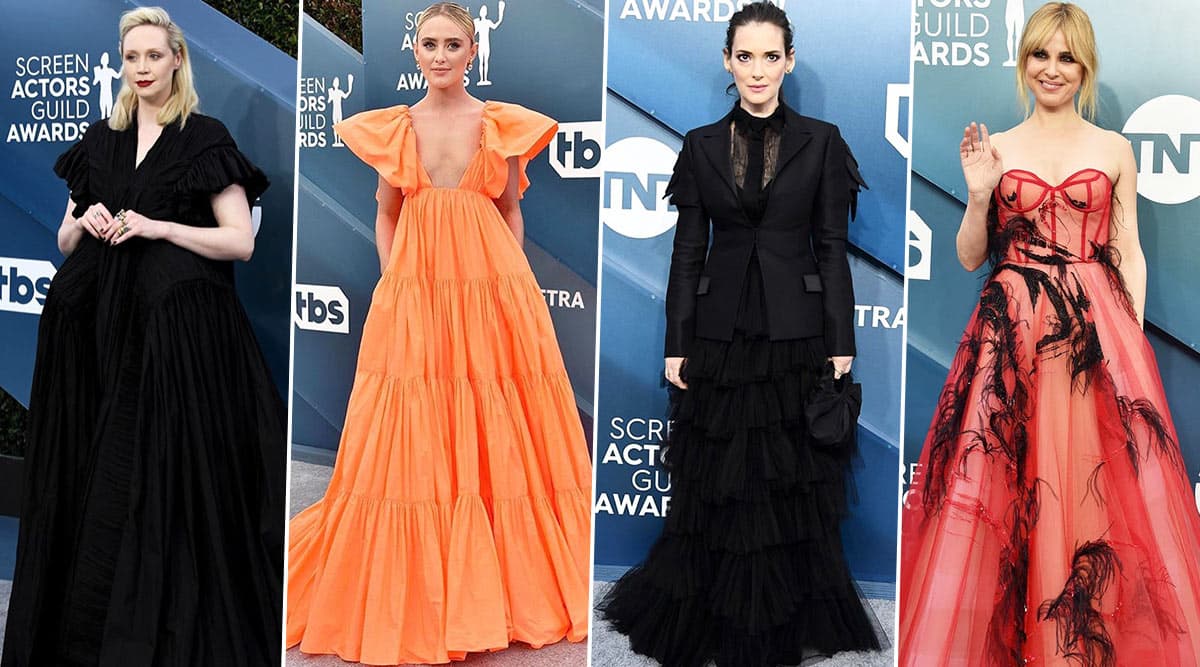 2019 was a great year when it comes to content. From films to TV series, some amazing stories were told and we also got to see some brilliant performances from celebs. After Golden Globes and Emmys 2020, the Screen Actors Guild Awards were held recently in Los Angeles, celebrating the best of cinema and TV. Some big names took home the honours this year such as Brad Pitt, Jennifer Aniston, Phoebe Waller-Bridge among others. The Best Picture award was bagged by Parasite Bong Joon Hoo's Parasite whereas the Best Actor award was bagged by Joaquin Phoenix for his performance in Joker. SAG Awards 2020 Best Dressed: Scarlett Johansson, Jennifer Aniston, Noah Schnapp and Millie Bobby Brown Make Stunning Appearances (See Pics).
The evening also saw some stunning appearances on the red carpet from celebrities such as Jennifer Aniston, Scarlett Johansson among others. A few celebrities also got it wrong as they put up an underwhelming fashion outing at the award ceremony. Among those whose outfits turned out to be poor choice for the ceremony included Winona Ryder, Gwendoline Christie, Kathryn Newton among others. What's shocking for us though was seeing Once Upon A Time In Hollywood star, Margot Robbie go wrong with her choice. Robbie is often known to pick the perfect looks but this time, we felt her Channel plaid dress was totally off for the ceremony. Here's looking at the worst-dressed celebs of the evening.
Winona Ryder's Goth Dress With a Suit Was Disappointing!
View this post on Instagram
Gwendoline Christie's Depressing Black Gown
Kathryn Newton's Orange Dress Was Too Bright for Our Eyes!
Why This Cara Buono?
Margot Robbie's Far Too Casual Look!
Well, we certainly thought these ladies could have done better but then again, there's always a next time and who knows, they may get their fashion mojo back just in time for the upcoming BAFTAs and Oscars as they take place next month. Do tell us in comments who you found to be the worst-dressed for the SAG Awards 2020 ceremony.