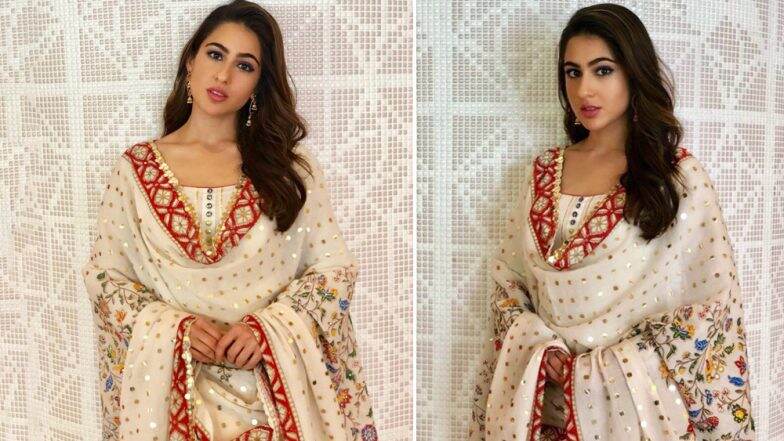 It is so typical to describe Sara Ali Khan as the hottest Bollywood actress around. In fact, so very typical is that description that we are sure Sara herself must be tired of it (or is she not? not yet!). But we are not wasting any time in praising Sara as one of the most elegant  beauties who will make you drool over her charming presence! And thank we must the parents Saif Ali Khan and Amrita Singh for the same!
Agreed, Sara did look hot in 'Aankh Marrein' number from Simmba. We are not denying her hotness quotient at all. But just look at this visual treat!!The young lady is so elegant in her desi outfit that she is still hot (and the thinking man's sexy !) That's elegance of another...err dimension, we must add. Saif Ali Khan Joins Sara Ali Khan - Kartik Aaryan's Love Aaj Kal Sequel - Read Details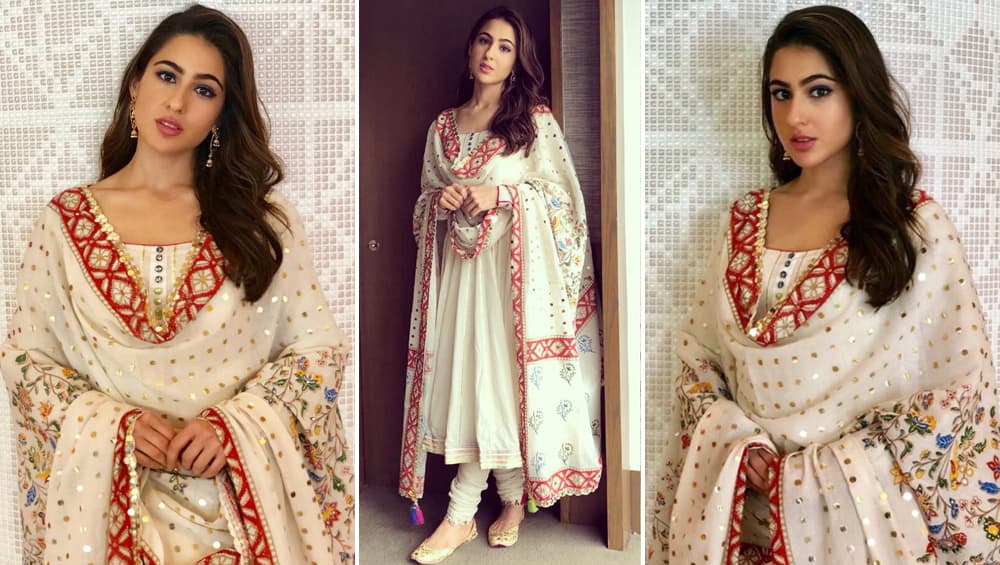 Mind you, the beauty is equally impressive with her acting chops. Most of those who have watched Kedarnath have been maintaining that Sara was such a revelation in that film. Her striking presence won her accolades and praise from the critics and audiences alike. Sara Ali Khan and Malaika Arora Working Out Together Is All You Need to See on the Internet Today – Watch Video
In her subsequent film, Ranveer Singh starrer Simmba Sara showcased her spunk and spontaneity even in her brief appearance. Sara should be proud of her hot image, but we are equally enchanted by her elegant avatar. Tell us fans if you agree with our take on Sara's versatility. We are excited to hear from you, as always. Let us know what do you think in our comment section below!