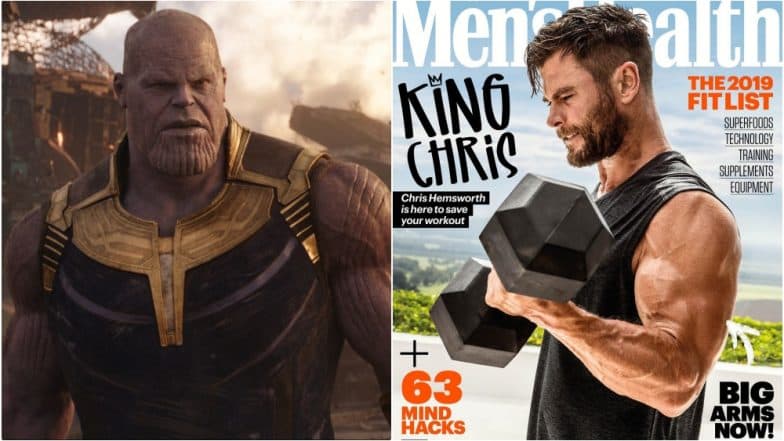 "I Don't Wanna Go Mr Stark." This dialogue by a dying Spidey to Iron Man is the most heart-breaking in 2018 MCU film Avengers: Infinity War in everyone's opinion. But do you know the most chilling line? "You should have gone for the head," by Thanos to Thor after the 'God of Thunder' struck the Mad Titan's shoulder with the Stormbreaker. A moment later, Thanos wiped out half the universe with a snap of his finger. The huge loss has left Thor with full of remorse and grief as we saw the hopeless Asgardian in Avengers: Endgame trailer. But Josh Brolin's Thanos need not be too happy and should start counting his last days. Just have a look at Chris Hemsworth's sinewy avatar for Men's Health magazine March 2019 issue. And that too four 'freakinnn-awesome' mag covers. Chris Hemsworth's Workout Regime Is Not For The Faint-Hearted! Watch Video.
Taking to his Instagram page, which has almost 24.5 million followers, Chris Hemsworth shares the four covers of Men's Health magazine's upcoming edition. He writes, "Cheers @menshealthmag for splashing me across a few of your covers. Stoked to be able to talk about life, fitness and all good things at @centrfit 🤙." In the first cover, 'King Chris' is seen flexing his huge biceps while the tagline reads, "big arms now." The next cover has the handsome Australian actor is speaking on strength, power, and life after Thor. In the third cover, we get to know about 'Chris Hemsworth, the humblest superhero you're likely to meet.' On the final cover, we see the 35-year-old in a pensive mood. Chris Hemsworth's Shirtless Surfing Pics Are Going Viral For The Right Reason - Check Them Out!
Chris Hemsworth on Men's Health Magazine Cover
Chris Hemsworth recently announced the launch of Centr – a personalised health and fitness program featuring the expertise of internationally renowned trainers, nutritionists and wellbeing leaders. It's officially the one-stop shop for everything you need to eat, train and live well, fully customised to your goals, ability and personal taste. Men's Health magazine has done a massive coverage around the Hollywood superstar's life, family, career, and fitness.
Check Out All The Four Magazine Covers Featuring Chris Hemsworth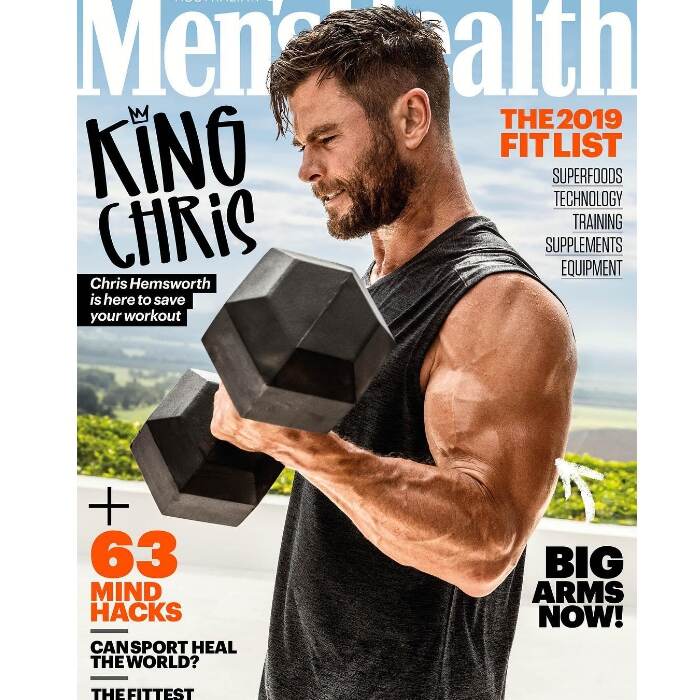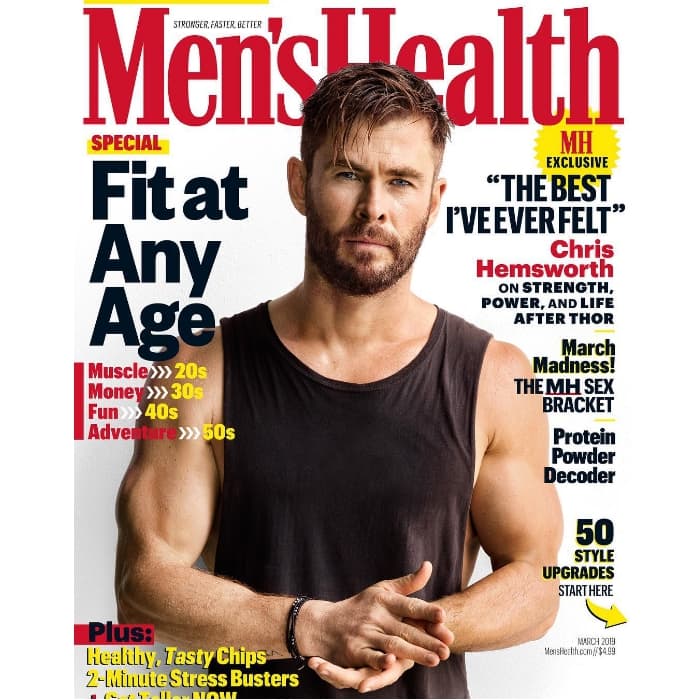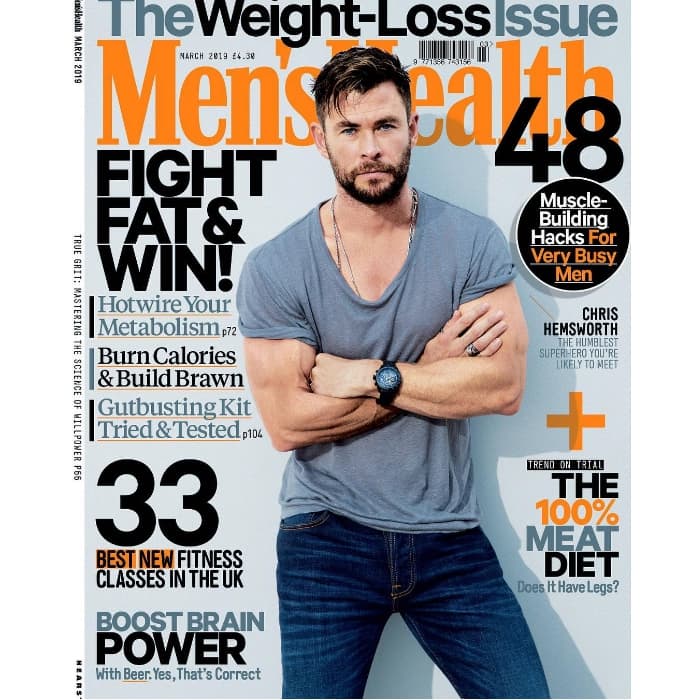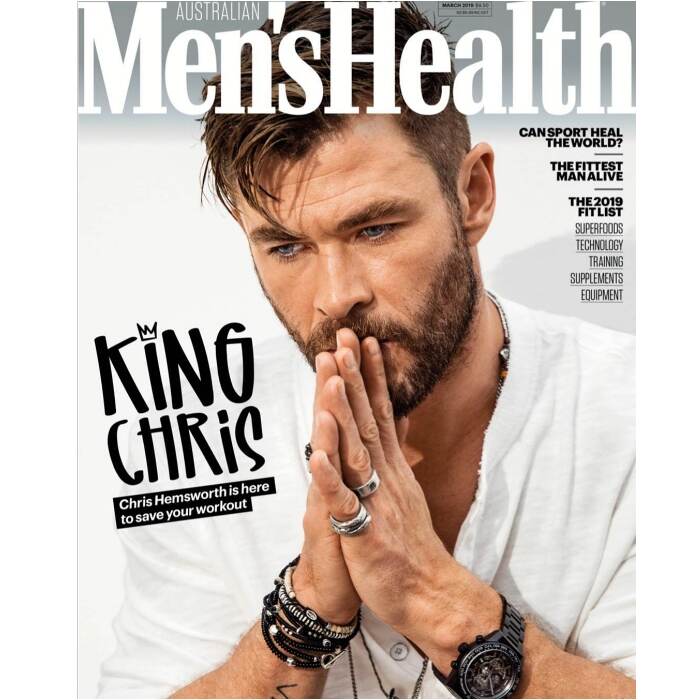 The actor made quite a few revelations in his interview with the magazine like how he thought of quitting Hollywood and returning to Australia after his career stalled back in 2009. Thank god, Chris did not quit because we can not imagine anyone other than him as Thor Odinson.