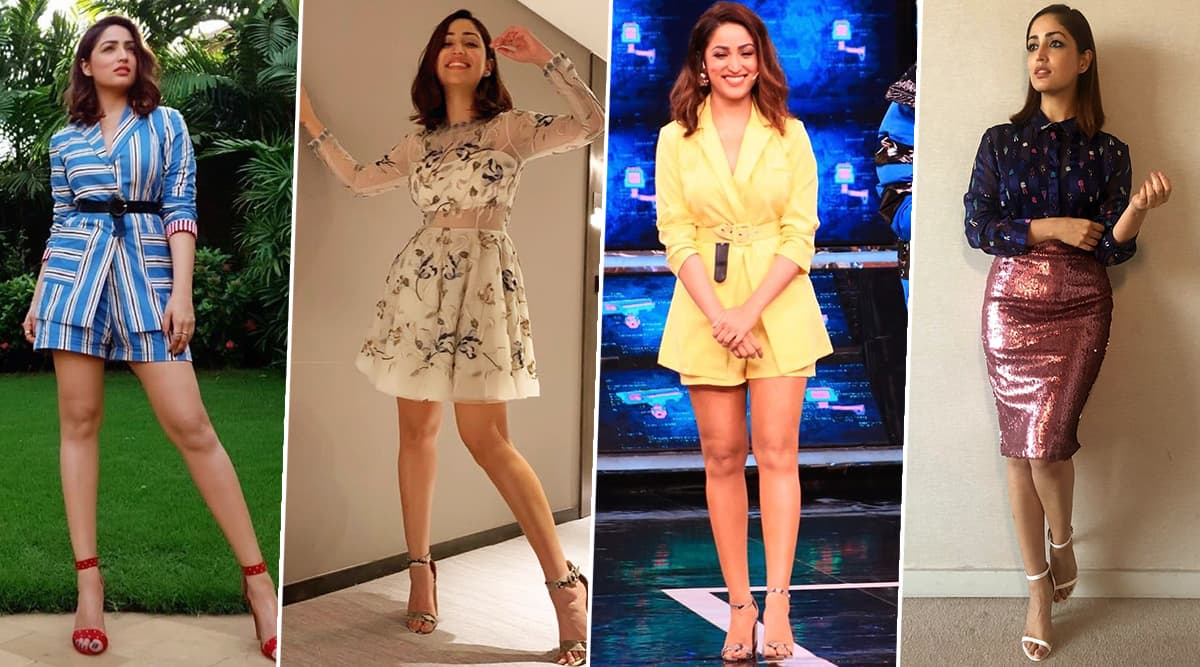 This birthday is extra special for Kaabil actress, Yami Gautam as she gets to relish the recent success of her new release, Bala. While Ayushmann Khurrana was heavily praised for his act, Yami was a revelation to many. She was perfect as a Tik Tok star, Pari, who's obsessed about good appearances. Yami is always a delight on-screen but off-screen too, she tries to maintain a rapport through her fashion picks and sartorial appearances. Though her fashion choices are uncommon yet they rarely miss the target. She's often praised for her unique choices that go beyond the silver screen and end up on the red carpet. Yami Gautam on 'Bala' Crossing Rs 100 Crore Says It's a Victory of Writers, Directors.
Yami Gautam hates anything fussy and she likes to keep it simple more often. While the world is busy raving about her acting calibre, we grab the opportunity to sing some praises for a different reason. It's time we applaud her fashion choices and give a shoutout to her team who are partly responsible for what she wears and how she carries it. On the eve of her special day, we pick seven of her best fashion moments from the recent times that deserve some whistling and credit right away. Exclusive: Bala Actress Yami Gautam Made a Secret TikTok Account to Prepare for Her Role (Watch Video).
  Hello Ms Sunshine
Can we Borrow this Maxi Dress?
Some Blue, Some White and Everything Stripe
A Classic Combination
Bling 'em on
A Red-Hot Affair
Candy Floss
Yami has had a great start to her birthday already and we hope it continues for the years to come. She's finally bagging projects that test the potential within her or challenge her to come out of her comfort zone. We hope she continues making such interesting choices with her filmy outings. We do want her to boggle our minds with her characters on-screen and fashion appearances off-screen. We would trade anything in this world to be Ms Gautam for a day. Hope he's listening. Lastly, Happy Birthday Yami. May you have a wonderful year ahead.