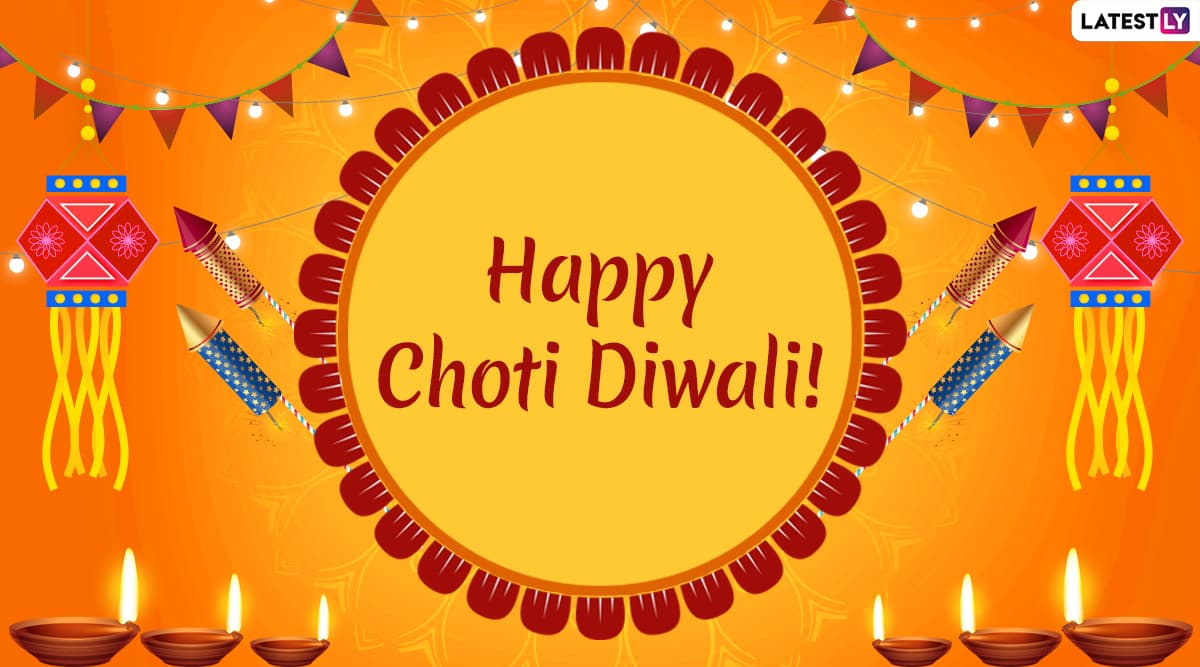 The five day Hindu festival of Diwali will be celebrated from October 25, 2019. While this festival of lights is celebrated with great enthusiasm and fervour across the country, the methods of celebration often differ. On the second day of Diwali, which falls on a Krishna Paksha Chaturdashi (fourteenth day in the lunar phase), people across North India celebrate Choti Diwali. Choti Diwali, also known as Naraka Chaturdashi, will be celebrated on October 26. One ritual around this festival that remains constant has to be that of sending Happy Choti Diwali wishes and messages, Diwali 2019 WhatsApp Stickers and Facebook Status Pictures, to our friends and family. You can download Choti Diwali messages in Hindi, Naraka Chaturdashi wishes, Choti Diwali images, Naraka Chaturdashi photos, WhatsApp Stickers and more for free online.
Choti Diwali is the second day of Diwali celebration and is actually the day of main celebrations for people in South India. On this day, people across the country traditionally wake up before the crack of dawn and prepare for the ritualistic Abhyanga Snan which is said to ward off evil and stop people from going to Narak or Hell. Abhyanga Snan rituals begin by applying an ubtan with sesame oil (on the top of one's head or through the body) and following this with a bath. People then dress up in new clothes and prepare to celebrate this festive day with their friends and family. Naraka Chaturdashi 2019 Wishes: WhatsApp Stickers, Choti Diwali GIF Image Greetings, SMS, Quotes, Status and Messages to Wish Your Family & Friends.
The Abhyanga Snan must be done before sunrise, and people begin the festivities by also feasting on the delicious Diwali delicacies as well as by bursting firecrackers. The tradition of lighting up the house with Diyas and lights towards the evening then follows this celebration. As we prepare to celebrate Choti Diwali on October 26, here are the best Happy Choti Diwali wishes and messages, Choti Diwali 2019 WhatsApp Stickers and Facebook Status Pictures to send to your friends and family.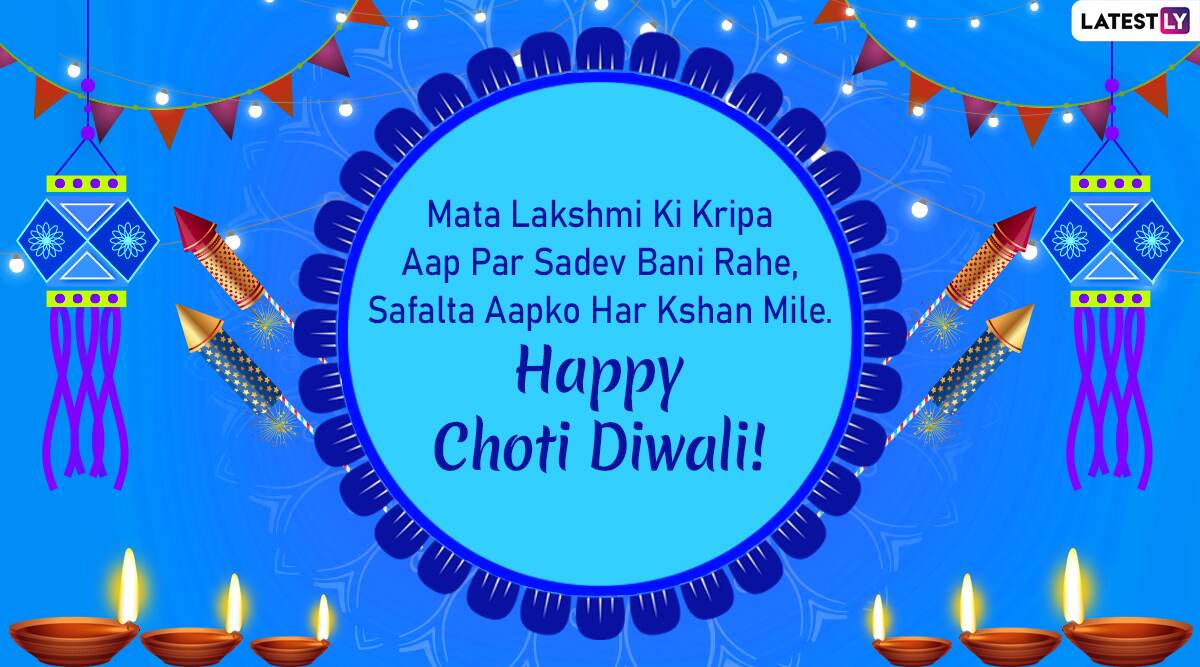 WhatsApp Message Reads: Mata Lakshmi Ki Kripa Aap Par Sadev Bani Rahe, Safalta Aapko Har Kshan Mile. Chhoti Diwali Ki Mangal Shubhkamnayein.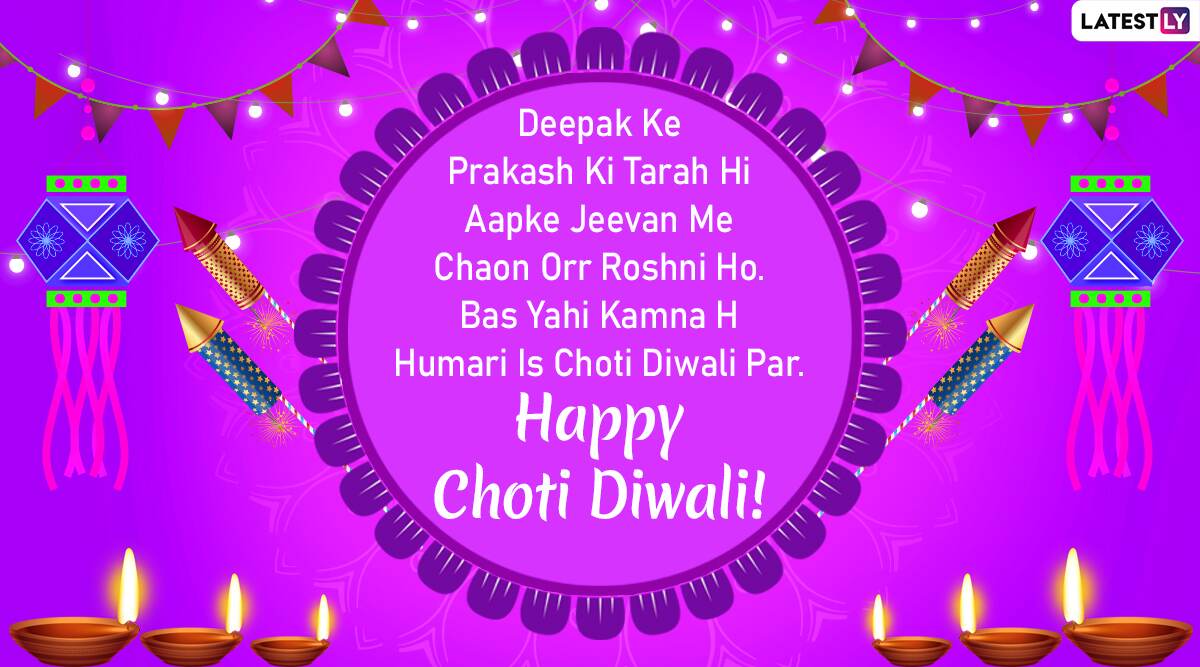 WhatsApp Message Reads: Deepak Ke Prakash Ki Tarah Hi Aapke Jeevan Me Chaon Orr Roshni Ho. Bas Yahi Kamna H Humari Is Choti Diwali Par.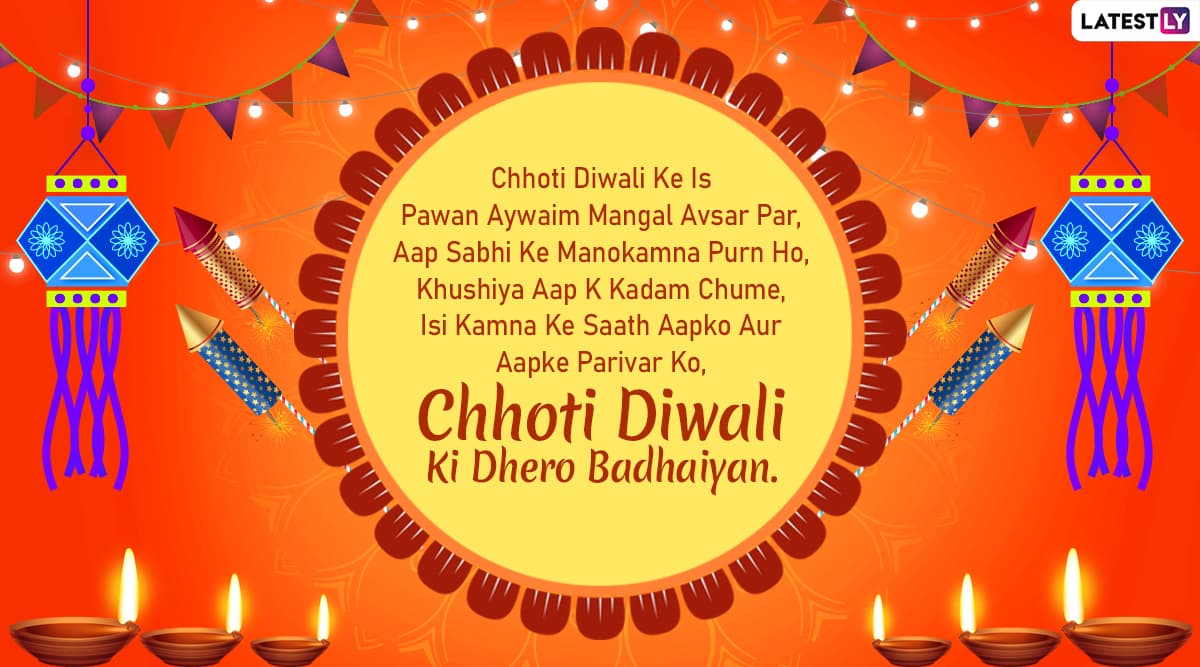 WhatsApp Message Reads: Chhoti Diwali Ke Is Pawan Aywaim Mangal Avsar PR, Aap Sabhi Ke Manokamna Purn Ho, Khushiya Aap K Kadam Chume, Isi Kamna Ke Saath Aapko Aur Aapke Parivar Ko, Chhoti Diwali Dhero Badhaiyan.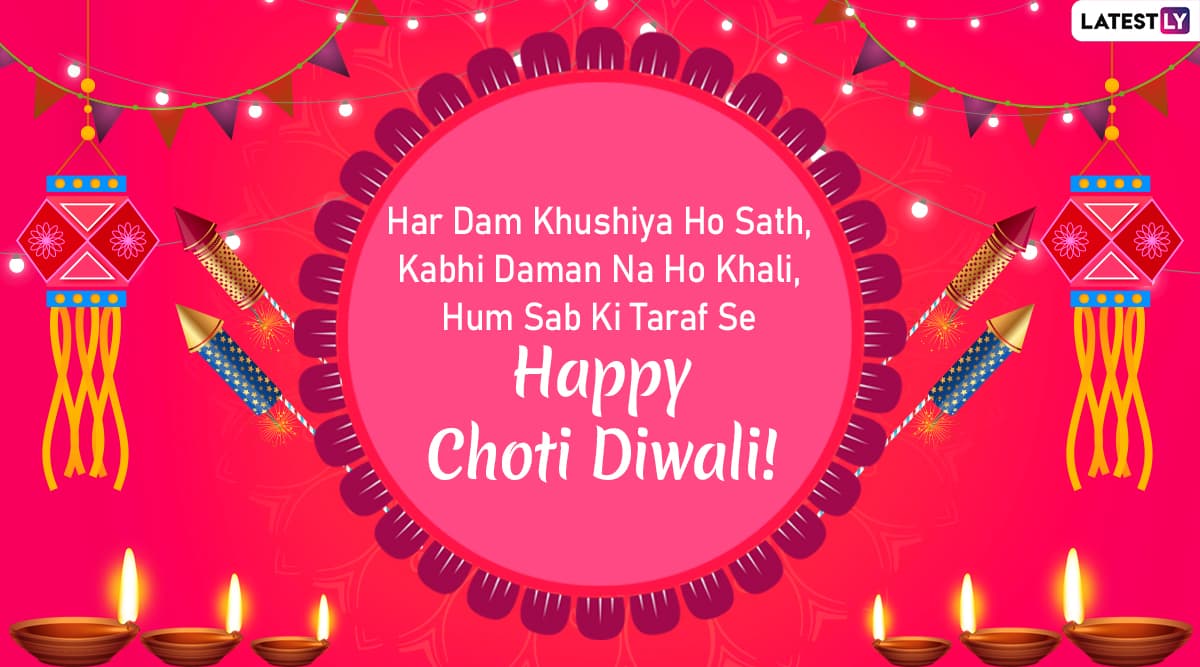 WhatsApp Message Reads: Har Dam Khushiya Ho Sath, Kabhi Daman Na Ho Khali, Hum Sab Ki Taraf Se Happy Choti Diwali!
How to Download Choti Diwali WhatsApp Stickers Online?
You can download Choti Diwali and Naraka Chaturdashi WhatsApp Stickers on the Play Store app. Here's the link to download the WhatsApp Stickers, GIF images, quotes, SMS, messages, photos, wishes and more. You can wish your family and friends with these lovely messages.
Choti Diwali 2019 Greetings: WhatsApp Messages, Image Greetings, SMS & Quotes For Naraka Chaturdashi
Narak Chaturdashi or Choti Diwali celebrations often overlaps with Kali Chaudas, which is a very important aspect of Diwali celebration. However, the ways and rituals of celebrations for both these festivals are very different. Choti Diwali celebrations are mainly focused on preparing for the big day of Diwali and Laxmi Puja on the following day, by setting the festive mood going. Here's wishing everyone a Happy Choti Diwali!