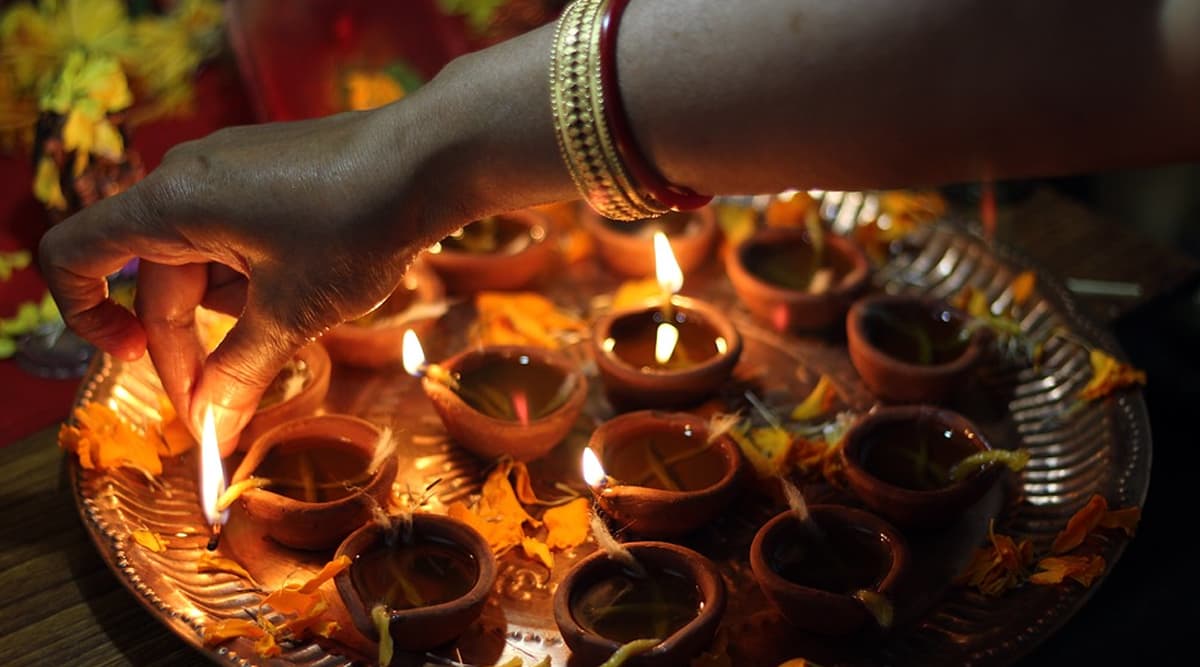 Diwali is a five-day-long Hindu festival which is celebrated with great fanfare. Known as the festival of light, it falls in the month of Karthika as per the Hindu calendar. According to the Gregorian calendar, Diwali 2019 will be celebrated on October 27, while in some states the festival will be observed on October 28. Diwali symbolises the victory of light over darkness, good over evil or knowledge over ignorance.  The Hindu community living countries celebrate the festival with large scale festivities. During the festival, people light their homes with lamps and coloured lights. The festival is also known as Deepavali. Important observances of Diwali include Dhanteras, Lakshmi Puja and Bhai Dooj.
Diwali witnesses varying observances in the country. While the core element of Diwali remains the same, it is celebrated by observing varying rituals, traditions and religious ceremonies. The festival begins with Dhanteras during which people traditionally purchase gold, silver or utensils as it considered auspicious. Dhanteras 2019 will be observed on October 25. Dussehra 2020 Date: When is Navratri Beginning Next Year? What is Adhik Maas? Know All About Purushottam Maas And Why it is Considered Inauspicious.
Diwali 2019 Date
The second day (October 26) of Diwali is Narak Chaturdasi which is also called Choti Diwali. Traditionally people take an oil bath on this day before sunrise. Lakshmi Puja is the main day of Diwali which will be celebrated on October 27. People clean their house son this day and worship Lakshmi. People meet their friends, family and friends on Lakshmi. They exchange gifts and sweets extending Diwali greetings.
Govardhan Puja is performed on the fourth day of Diwali which is on October 28. The observance is also known as Gudi Padwa. The final day of Diwali is Bhai Dooj which falls on October 29. This day celebrates the bond between brothers and sisters. Sisters pray for the long life of their brothers while in return brothers shower them with gifts.
Varying celebrations are held throughout India during the five days. People burn crackers in the evening and meet their near and dear ones. Food is an integral part of Diwali, like any other India festival. It is a time of fun, joy and love. As Diwali 2019 approaches we wishing everyone celebrating 'Happy Diwali' in advance.