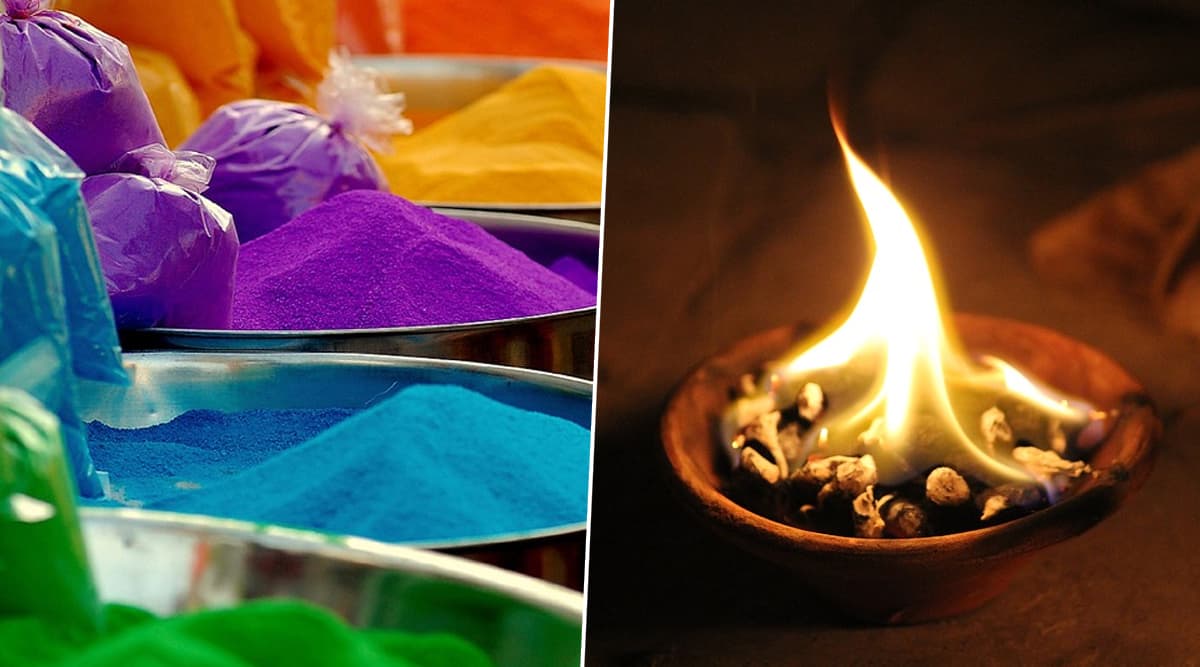 Diwali is around the corner and preparations are in full swing. As the festival approaches, people clean their houses and beautify it. Diwali is one of the most important festivals in Hinduism, it is celebrated with great pomp and fervour. It is also a time of family bonding, get-togethers and parties. While teh festival of lights used to be celebrated using traditional and eco-friendly means, over the years, commercialisation crept in paving way for non-ecofriendly objects. Today, everything from lanterns, lamps, decorative items of varying designs are available in the market, keeping aside nature-friendly ways. While there has been a gradual change in the mindset in the past years, we as a society need to incorporate a lifestyle keeping our surroundings in mind. And as the festival approaches, we have compiled a list of ways in which you can celebrate Diwali 2019 in eco-friendly ways. Diwali 2019: Things About the Festival of Lights That People Staying Away from Home Miss the Most.
You can lessen the waste produced during Diwali in various ways. Replacing plastic is one of the best ways in which you can celebrate a green Diwali. Firecrackers are other pollution causing agents during Diwali. While green crackers promise to reduce smoke, the issues continue to be the same. It also leads to noise pollution that affects the elderly and animals. Diwali 2019 Calendar: Know Dates of Dhanteras, Lakshmi Puja, Bhai Dooj and Other Important Days of The Festival of Lights. 
Use Mud Oil Lamps
Instead of lighting up your house with fairy lights and lanterns, use oil lamps made of mud just like the traditional way. It not only saves electricity but also promises to pass on the message of celebrating Diwali in its pure essence
Do Not Burst Crackers
While bursting firecrackers may be fun and joyful, the effect it has on the environment is disastrous. It pollutes the air and makes breathing difficult for everyone; the most affected are the elderly, animals and people with breathing difficulties. It also contributes to global warming, one of the pressing issues of the planet is currently undergoing.
Make Rangoli With Organic Colours or Use Flowers
Varying colours that fill the market during Diwali are chemicals which pollutes the environment. You can instead use organic colours or make rangoli of flowers,
Use Organic Decor
You can adorn your homes with organic decor this Diwali. Try and replace plastic and thermocol with clothes, leaves, flowers, hay or wood. You can also make colourful objects using decorative papers readily available in the market.
Ditch Gift Wrappers
Diwali means gifting time and it comes along with a lot of shiny plastic coating. These gift wrappers are hardly used time and end up in the garbage, instead, you can wrap gifts with newspaper or clothes.
While these are some of the ways in which you can celebrate an eco-friendly Diwali, you can incorporate many other ways to celebrate the festival keeping nature in mind. While you may not burst crackers, you can volunteer to clean your area the next day. Dogs and many other animals generally get frightened hearing the sound of crackers; you can try and find them shelter. Rather than just sticking to celebrating Diwali in a particular way, you can try and bring changes in your lifestyle so that going green becomes a norm. We wish all our readers a Happy Diwali in advance!