Bengalis all over cannot keep their calm anymore as it is time for the most popular festival; Durga Puja. Devotees are all set to welcome Maa Durga, and the four-day celebration will begin from October 15 to October 19. Apart from beautiful idols and unique creations, the festive period is also about mouth-watering dishes. Bongs are true foodies, and Durga Puja is a testimony to this fact. Amidst all the never-ending pandal hopping, those authentic Bengali dishes keep the believers captivated. As the festivities are only a few days away, let us talk about the most popular lip-smacking puja dishes that you must try in Durga Puja 2018. And if you know someone Bong, you are halfway there already!  From Padmaavat to Haldi Being Used as Themes, Pandal Hoppers Can't Avoid These Popular Pujas In Kolkata. 
Durga Puja is vastly celebrated in West Bengal. But those living in other cities are in luck too as Bengali communities never fail to reminiscence the festive season. Many places have famous pandals that will give you the ultimate vibe of Durga Puja. Individuals can be found sampling delicious Bengali dishes during Pujo. Here are the top Bengali dishes that you need to taste this festive season:
Luchi, Aloor Dum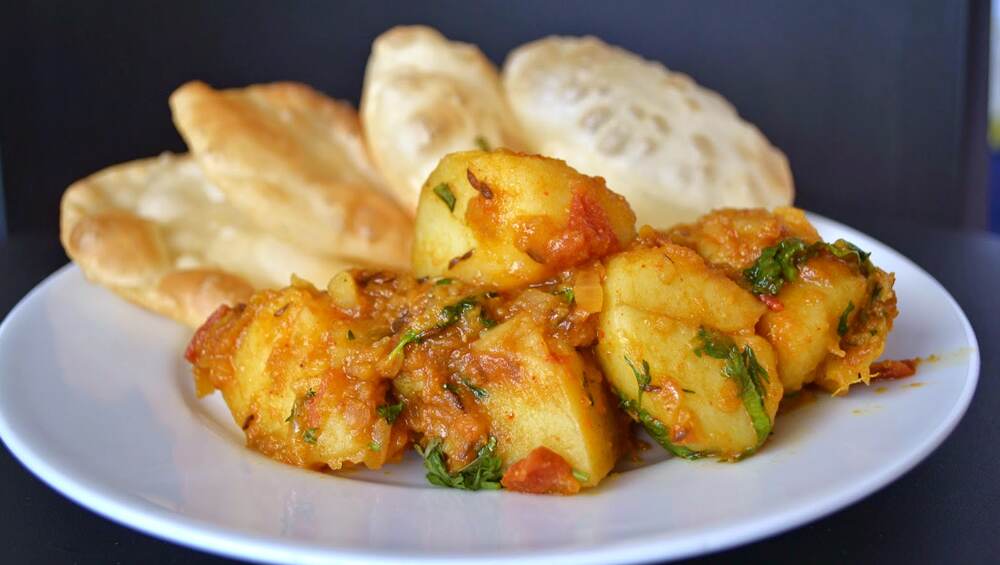 For Bengalis, no breakfast is ever complete without these deep fried, fluffy luchis and aloo dum fairly matches the taste. Luchi's are made of maida, but unlike regular puris, they have a slight golden touch. Other dry veggies or rich gravies could be enjoyed, but with hot steaming aloo dum, it's like a perfect match 'made for each other.' Durga Puja 2018: Idols of Goddess Durga for Navaratri Are Made With Soil From Sonagachi Brothels, Here's Why!
Bhapa Illish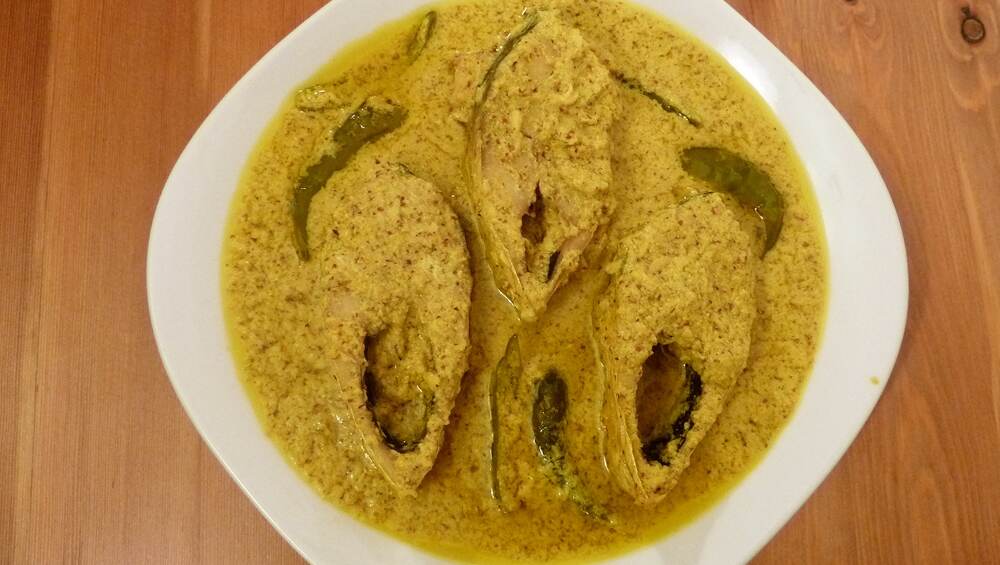 Bengalis are well-known for their fondness of fishes, and hence, no celebration can be complete without a pungent fish curry. A great accompaniment with steamed rice, Bhapa Illish, is the ultimate best dish that is a must try. It is slowly steamed in mustard gravy, wrapped mostly in a banana leaf and the outcome is a supremely amazing taste that melts in your mouth. Just beware of those fish bones!
Khichuri, Beguni (Bhoger Prasad)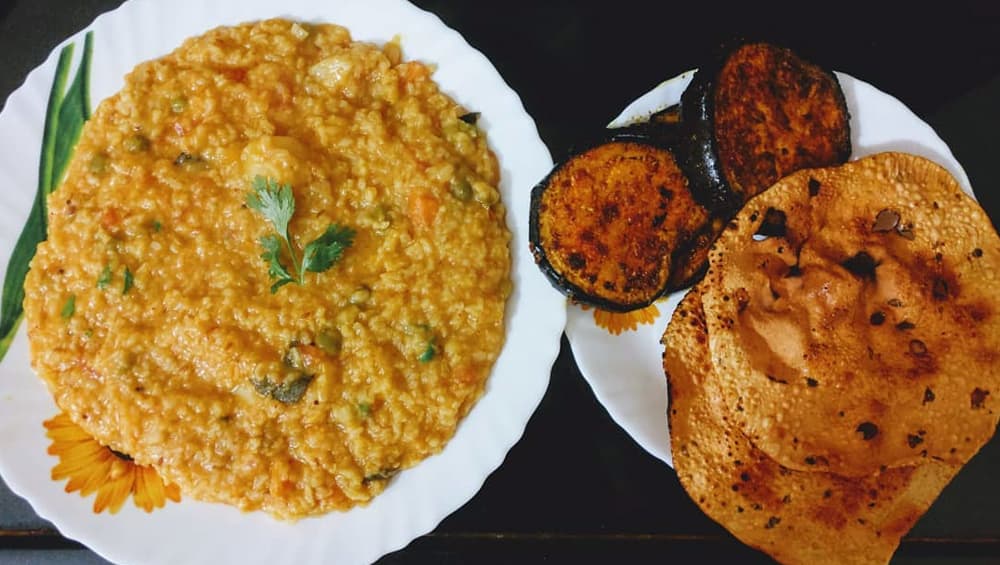 During any pujas, Bengalis offer this quintessential golden pot of Khichdi, lovingly called 'bhoger khichuri'. There is something special about this Bhoger Khichuri that is mostly served at Puja pandals on Ashtami. Along with, crispily fried brinjal, is a snack you cannot stop eating. Perfectly cooked Begunis are tender with a sweet flavour. While you hop, those never-ending pandals, do not miss to stop and taste Bhoger Khichuri. When is Durga Ashtami 2018? Shubh Muhurat & Time for Maha Ashtami Puja and Pushpanjali Aarti During Durgotsava. 
Kosha Mangsho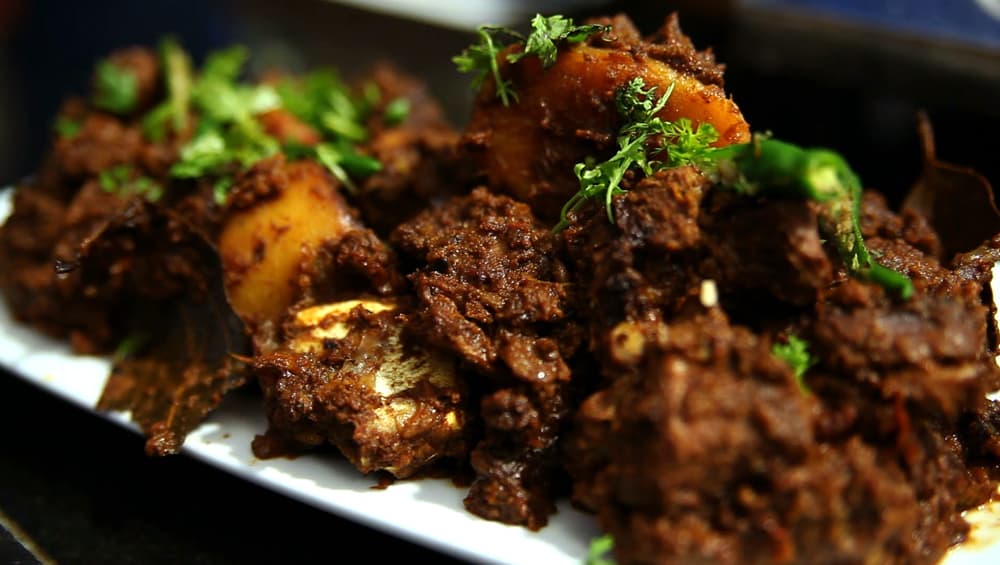 Bengali Kosha Mangsho is a delicious spicy Mutton curry. It is full of flavours, from mutton, spices and mustard oil which is commonly cooked during Nabami. This mutton cooked in thick gravy, is nothing like you have tried before. Put some plain long grained rice or even luchi in your place and enjoy nothing short of a finger licking good.
Mishti Doi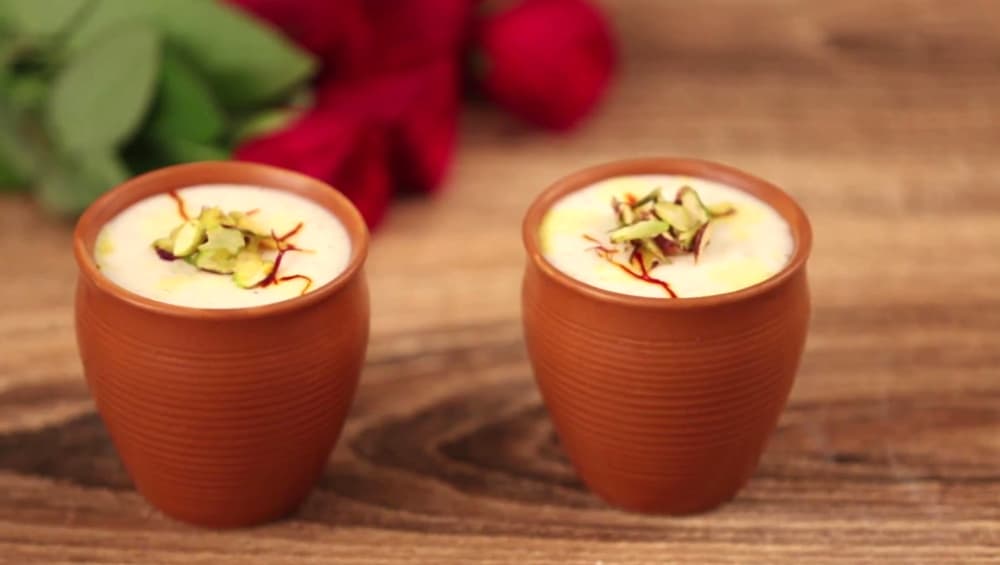 Yes, we are talking here about the popular dishes, but it is also a known fact that no festival in Bengalis can be complete without this delicious sweet curd. This light dessert after a meal will quickly cool you down, leaving a pleasant flavour behind. Mishti Doi is a fermented sweet curd which is made by thickening milk and is sweetened with jaggery.
Apart from these, there are many more which are equally delicious for one to try during Durga Pujo 2018. But the above ones have to be in your top list to make the festival a memorable one. So, which one would you give a try first?