Durga Puja or Durga Pujo as we know it, is the Bengali festival celebrated during Navratri that is celebrated with great pomp and enthusiasm. Durga Puja 2019 will be celebrated from October 4 to October 8. The Pandals begin their celebrations on the first day of Navratri (Shubho Mahalaya). However, the actual Pujo rituals begin from the sixth day of Navratri (sixth day of Devi Paksha), celebrated as Maha Shashti or Shubho Shashti. It is followed by Maha Saptami, Durga Ashtami, Maha Navami and Bijoya Dasami. Bengalis across the world enjoy wishing each other Happy Pujo, with Pujo messages and greetings, Durga Pujo images, Durga Puja wallpapers HD, Durga Pujo 2019 images, Durga Puja WhatsApp Stickers and Maa Durga Facebook Status Pictures. You can share these on all five days of the festival.
Pujo is a 6-day festivity for people from the eastern states of West Bengal, Assam, Bihar, Tripura, and Odisha. During Pujo, the idol of Goddess Durga placed inside the Pandal is decorated by ladies of the community. From worshipping Goddess Durga to enjoying delicious delicacies, Durga Puja Pandals are a must-visit for everyone. Then, there is soothing music often heard across the city. On Shashti, Akaal Bodhan (Kalparambha) is performed. On Saptami, Navpatrika Puja (also known as Kolabou Puja) is performed. Sandhi Puja and Kumari Puja take place on Durga Ashtami. Navami Homa and Durga Balidan rituals are held on Navami while Dashmi witnesses devotees bid adieu to Maa Durga.
It is believed that Goddess Durga visits earth to meet her father, on her journey back from Kailasha. Devotees believe that Goddess Durga is accompanied by her sons, Lord Ganesha and Lord Kartikeya, as well as Goddess Laxmi and Goddess Saraswati in this journey. The Pandal is treated to be the Goddess' natal home and is therefore decorated for the grand welcoming. As we celebrate the official beginning of Durga Puja, here are some Pujo greetings and messages, Durga Puja 2019 WhatsApp Stickers and Facebook Status Pictures to share with your friends and family.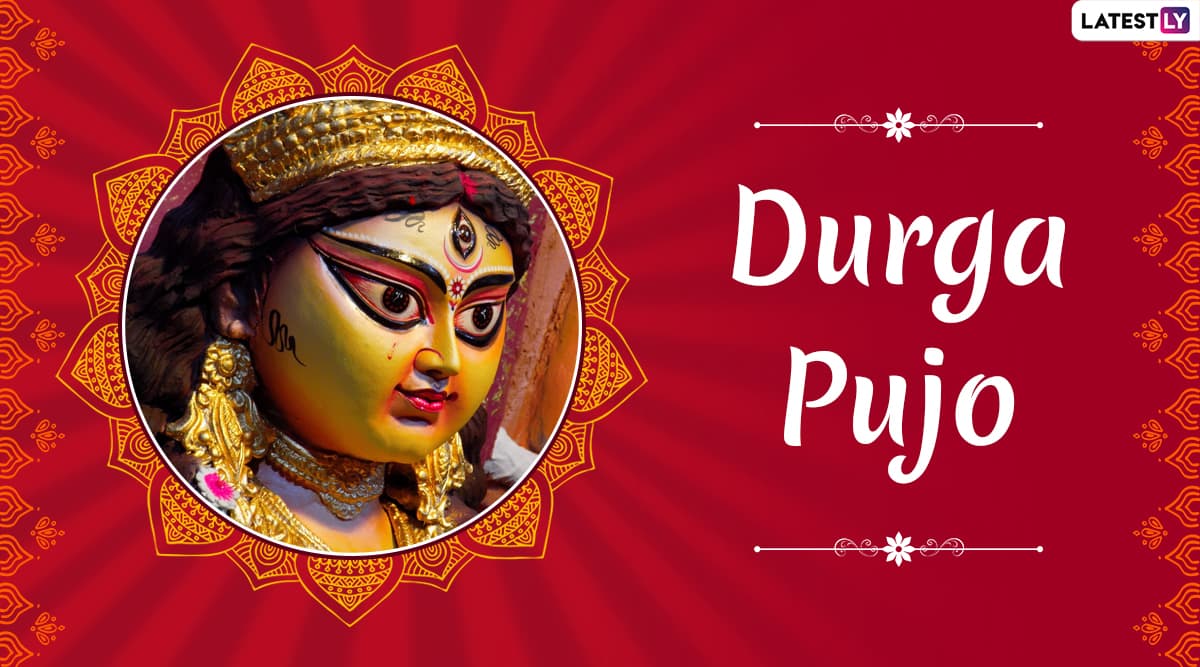 WhatsApp Message Reads: Sarva Mangal Manggalye, Shive Sarvaarth Saadhike, Sharannye Tryambake Gauri Narayani Namo-Stu-Te. With This Prayer to Maa Durga, I Wish You and Your Family a Very Auspicious and Happy Durga Puja!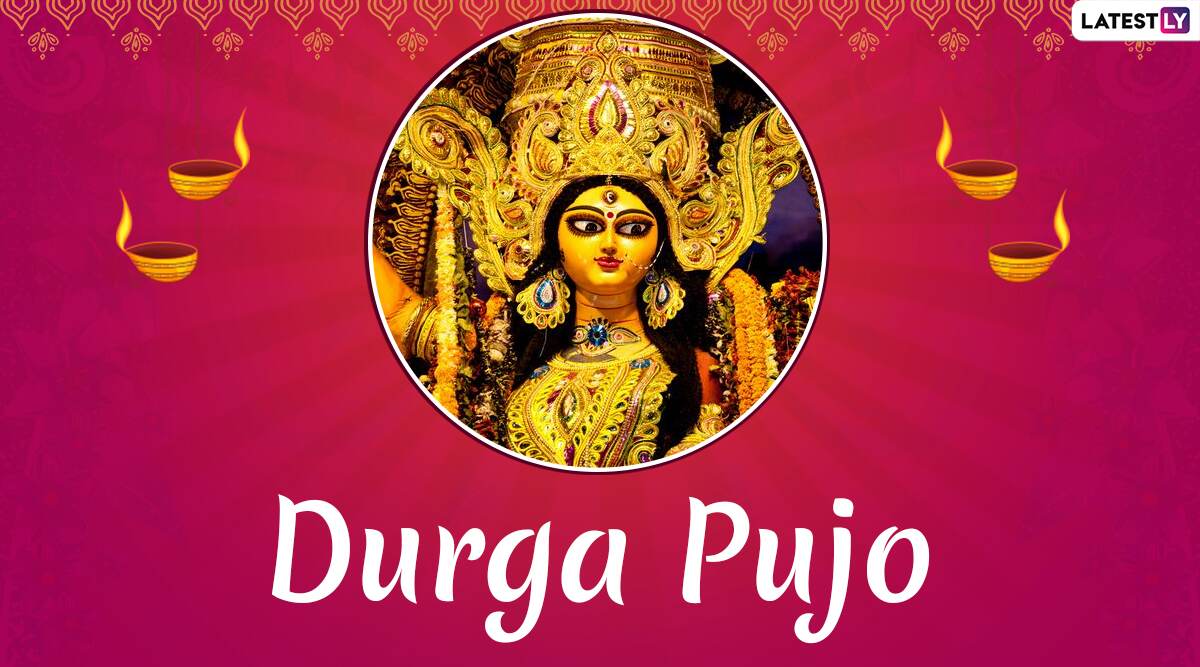 WhatsApp Message Reads: This Durga Puja, the Sound of Dhak Seems to Be Out of Rhythm.. Because You Are Not With Me. Thinking of You and Missing You. Happy Durga Puja 2019!
WhatsApp Message Reads: Durga Puja Is a Blessed Time, Rejoice in the Glories of Maa Durga, Celebrate All the Blessings of Goddess, With Your Friends, Family, and Acquaintances, Maha Saptami!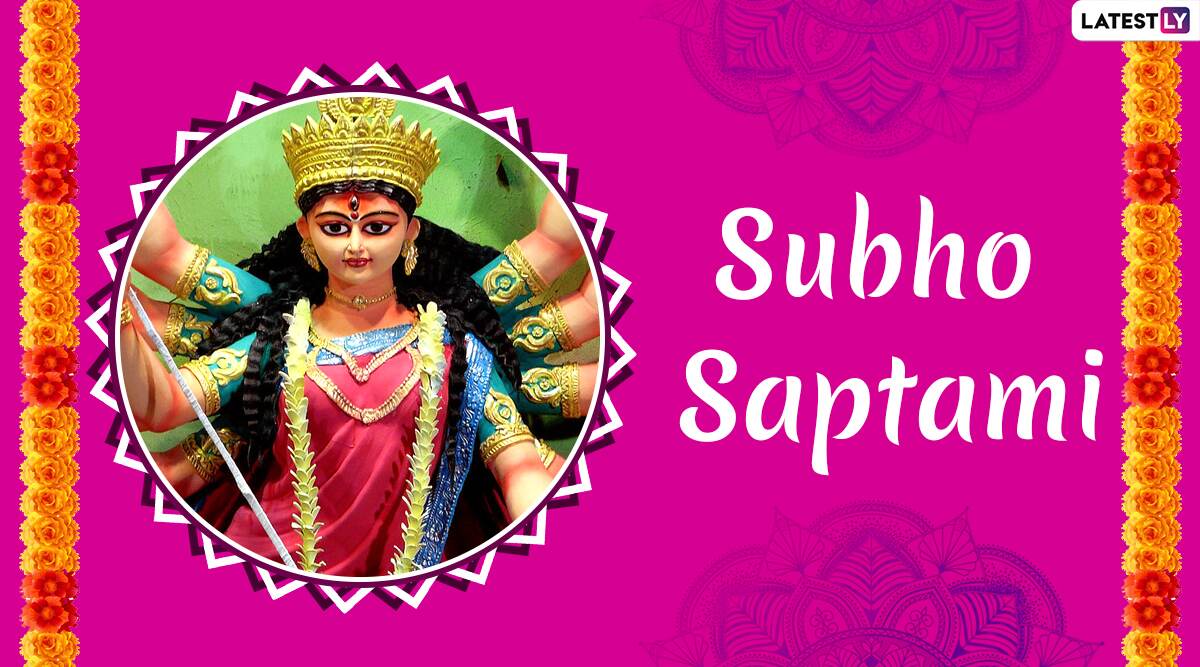 WhatsApp Message Reads: May This Festival Fill Your Life With the Colors of Happiness and Prosperity, That Brings Joy to You and Your Loved Ones. May the Divine Blessings of Maa Durga Be Always With You. Happy Maha Saptami!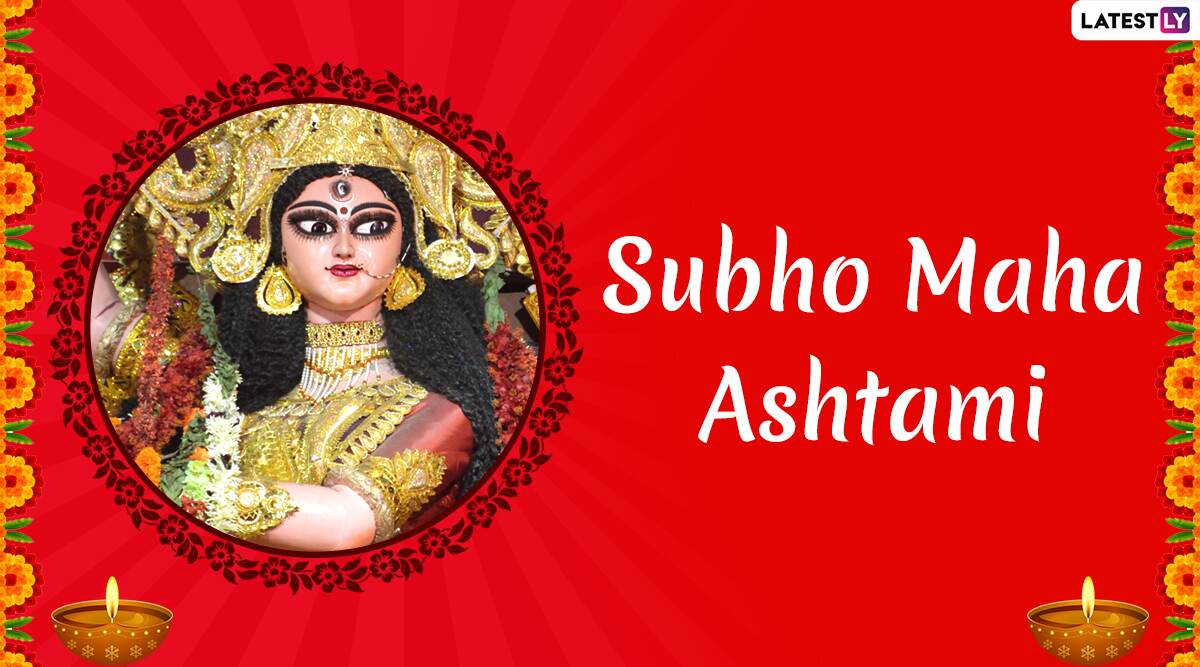 WhatsApp Message Reads: May This Durga Ashtami Brighten Up Your Life With Joy, Wealth, and Good Health. Wishing You a Happy Durga Ashtami.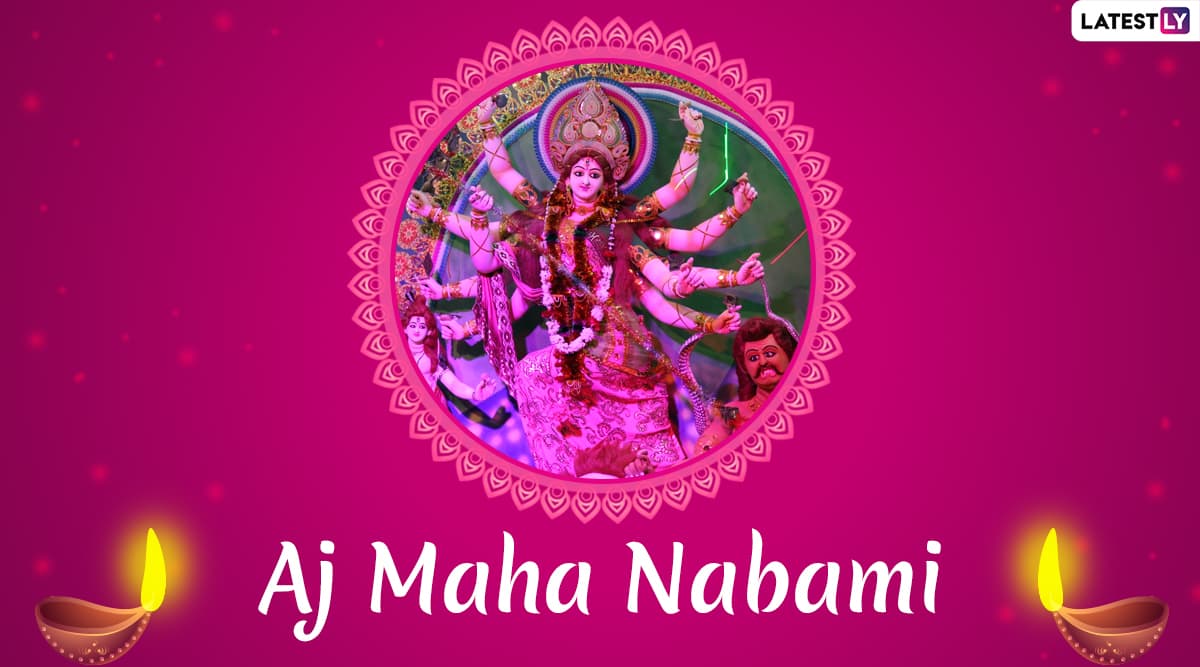 WhatsApp Message Reads: May Goddess Durga Bless You Like She Blessed Rama to Fight the Evil Like He Fought Ravana. Happy Maha Navami!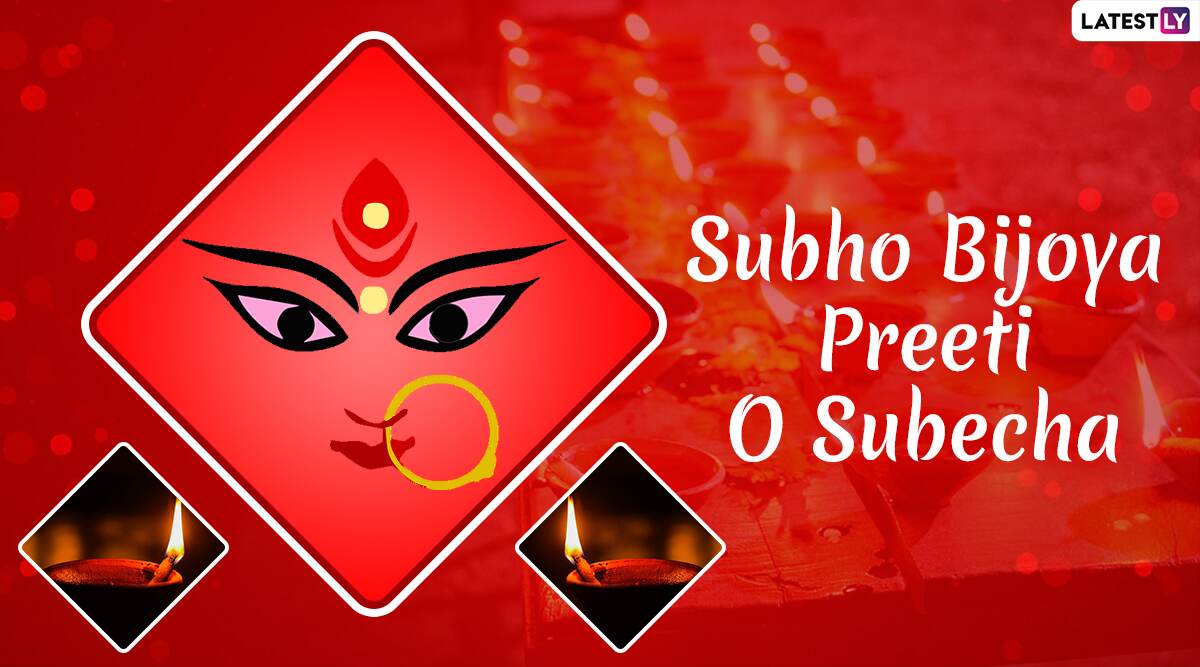 WhatsApp Message Reads: As Goddess Durga Returns to Her Abode, Here's Wishing He Leaves Behind All the Good Luck and Happiness for Humanity. Shubho Bijoya!
While we know all about the cultural celebrations that are involved in Pujo, from the Pandal hopping to the dance and singing programs, this festival is about much more than that. The five-day festivities, from Shubho Shashti, include various rituals and prayers that are conducted in reverence of Goddess Durga. Pujo celebrations are preceded by Mahalaya, which marks the beginning of Goddess Durga's journey to her father's house. On the last day of Durga Puja, which coincides with Dussehra, devotees embark on a journey to immerse the statues, and believe that the Goddess returns back to her marital home in the divine cosmos. As we begin this auspicious and grand festival, here is wishing everyone a Happy Pujo 2019!
(The above story first appeared on LatestLY on Oct 04, 2019 07:59 PM IST. For more news and updates on politics, world, sports, entertainment and lifestyle, log on to our website latestly.com).