From the homicidal nephew-killing Kamsa to the Vishnu-hating Hiranyakashipu, there's no shortage of villains in the Hindu mythology. But among all the blood-thirsty antagonists from the Puranas, only Ravana can brag of a fan following even to this day. The primary villain of Ramayana, Ravana the ten-headed demon king has inspired so much hatred and awe that today his character and actions have been widely debated upon. Many believe that Ravana doesn't deserve such an unfavourable portrayal and it's unfair to burn his effigy on Vijayadashami, considering he has a lot of good qualities.
Ravana has been vilified across centuries for his role in the abduction of Sita, the wife of Rama. He may be a dishonourable to eye another man's wife, but he wasn't without virtues. In some parts of India, Ravana is revered so much that Ravana Dahana is practically unheard of. What has he done to inspire so much respect? Here are some of the reasons.
A Scholar Par Excellence
It's important to give credit where credit is due. When it comes to knowledge of the Vedas, Ravana was unmatched. He was said to have learnt the Vedas, the holy books of the Hindus, under his father, Vishrava. It is believed that his ten heads are symbolic of his superhuman intellect. You wouldn't believe it but there exist treatises of Ayurveda written by Ravan himself. One such text was Arka Prakasha. The great demon was also a knowledgeable physician. Navratri 2018 Greetings in Hindi for Friends: Best Durga Puja GIF Images, WhatsApp Messages, Quotes, SMSes & Facebook Status to Wish Happy Navaratri.
A Great Musician
If there was anything that rivalled Ravana's vast knowledge, it was his musical skills. The demon king was a master of Ragas and is said to have invented the bow of the violin and the Rudraveena. Another stringed instrument Ravanahatha, is believed to have been devised by Ravana himself.  What are the nine avatars of Durga or Navdurga?
A Skilled Warrior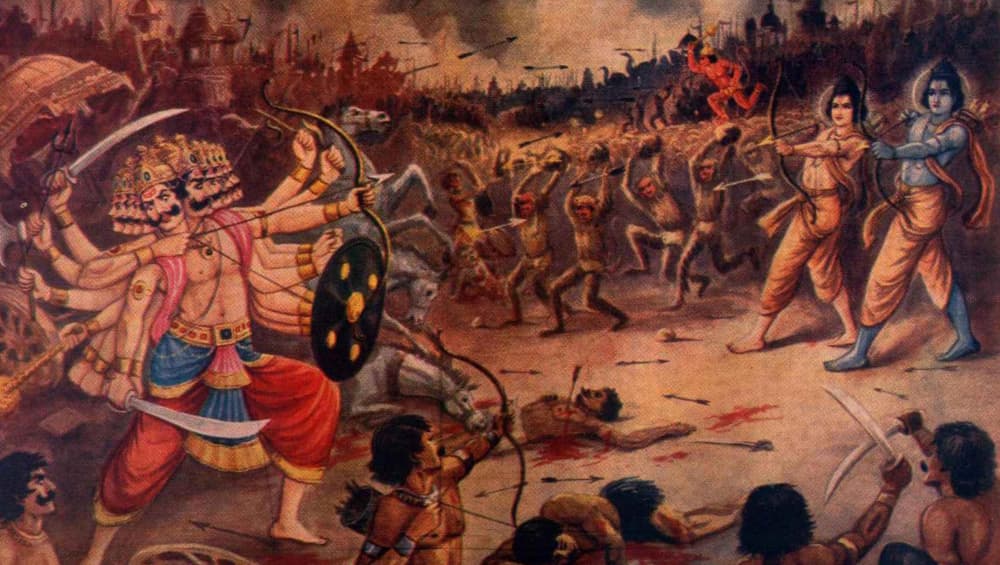 Ravana was a skilled military technician, who knew his way around a war. He was known to have quite adopted the title of Trilokadipati or the ruler of three worlds. An able warrior, Ravana was said to have defeated the humans, devas, asuras and the serpent races. Sita Was Abducted by Ram & Not Ravana? Says So Class 12 Sanskrit Textbook in Gujarat.
A Benevolent King
He may have been portrayed as a heartless brute, but King Ravana was benevolent towards his subjects. An able ruler, Ravana took Lanka to heights during his reign as King. The kingdom had prospered so much that people started likening Lanka to gold (Sone ki Lanka).
Ardent Shiv Bhakt
Ravana had many shades of grey. For someone who's vilified as one of the evilest demon kings, Ravana was intensely devoted to Shiva. He's credited with writing the Shiva Tandava Stotram,  which he sang after fashioning a veena out of his own nerves. Even to this day, the stotram or hymn is recited by Shiva devotees all over the world.
A Gentleman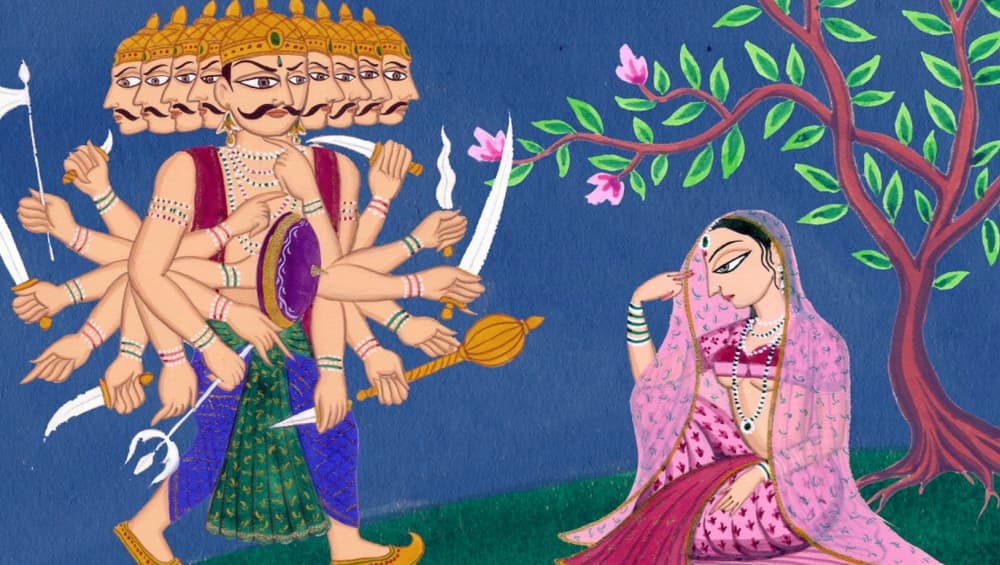 Many modern feminists compare King Ravana to Lord Rama, saying that Ravana treated Sita better than Rama ever did. Ravana was known to have honoured his word to Sita by never laying a finger on her. Even though he abducted her, Ravana did so only to avenge his sister Shurpanaka's humiliation at the hands of Rama and Lakshmana.
Indian mythology portrays a rather one-dimensional image of this king who was literally and figuratively multi-faceted. From whatever records we have of Ravana, we know that he is a man of great character and knowledge. That's the reason why in some parts of India – like Mandasaur, Kangra, Mandya and Bisrakh – Ravana is still worshipped. In Sri Lanka, they regard him as an able king who was good to subjects. It's tragic that history and mythology have both been unfair to him, casting him as a villain for generations to come. Far from being an out-and-out bad guy, Ravana was an anti-hero whose actions were misinterpreted.