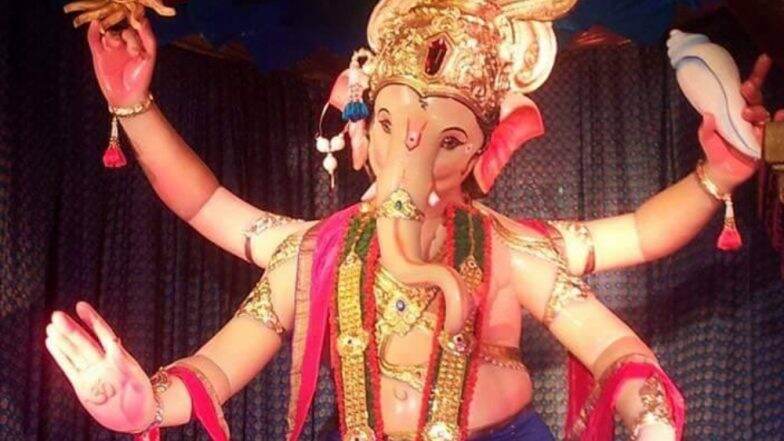 Ganesh Chaturthi which marks the birth of Lord Ganesha will be celebrated on September 2. The Hindu festival is marked by the arrival of idols of Ganesha at homes. For Ganeshotsav, people decorate their homes and welcome Ganpati with various prayers and ceremonies. Following 10 days of rituals, the idol is immersed in water. Ganesh Chaturthi is celebrated with great fanfare in Maharashtra where public pandals are quite popular. Lalbaugcha Raja is the most popular Ganpati pandal in Mumbai which is attended by lakhs of people. Another popular Ganpati pandal is Ganesh Galli also known as Mumbai Cha Raja where devotees come in large numbers for darshan.
People from across the country come to this pandal to seek blessings from Lord Ganpati. The place witnesses large crowds waiting to catch a glimpse of the idol. This year the Ganesh Galli Idol enters its 92nd year. And in case you are planning to visit Mumbai Cha Raja, we have got you covered. As Ganesh Chaturthi 2019 approaches, we have compiled different routes through which you can reach the pandal. Lalbaugcha Raja 2019 Darshan: How to Reach The Famous Ganeshotsav Pandal of Mumbai By Train or Road This Ganesh Chaturthi.
Ganesh Galli 'Mumbai Cha Raja' Address: 1, Ganesh Lane, Lal Baug, Parel
How to Reach Ganesh Galli by Train
The nearest railway station to Ganesh Galli is Chinchpokli and Curry Road stations. For those taking the Western Railway route, Lower Parel station will be closer to the pandal.
How to Reach Ganesh Galli by Road
You can also reach Mumbai Cha Raja via BEST buses, cabs and private vehicles. You will find BEST buses originating outside Parel and Dadar railway stations which will take you to Ganesh Galli. It's 2.6 km via Jagannath Bhatankar Marg and Dr Baba Saheb Ambedkar Rd to Ganesh Galli From Parel Station.
Mumbai Cha Raja and Lalbaugcha Raja located next to each other, the roads leading to the pandals are terribly crowded. One has to take care of their personal belongings and be careful in the crowd. The place will be heavily guarded by police and pandal authorities to thwart any unwanted problems.