Guru Tegh Bahadur Jayanti is celebrated as the birth anniversary of the Sikh Gurus, Teg Bahadur Ji. He was the ninth of ten Gurus of the Sikh community in India and is greatly revered by his followers. Guruji's great works and views on humanity have made the followers remember his birthday which every year is observed on the 11th day of Vaisakhi month. According to the Nanakshahi Sikh calendar, the 399th Guru Teg Bahadur Jayanti or Parkash Utsav falls on April 23, 2019. On the auspicious occasion of Guru Tegh Bahadur Jayanti 2019, followers look for divine Guru Teg HD Images and Prakash Utsav Wallpapers to share warm greetings with their friends and families. Hence, we bring you devotional Guru Tegh Bahadur Jayanti Messages and Wishes that you can download for free. Plus, we have also provided Guru Tegh Bahadur WhatsApp sticker images that you can share on Guruji's birth anniversary through the online messaging app. Guru Tegh Bahadur Parkash Utsav 2019: Remembering Ninth Sikh Guru on His 399th Jayanti.
Guru Tegh Bahadur Singh travelled across the country, preaching Guru Nanak Dev's teachings. The Sikh Guru is popular for his artillery skills and the protection that he provided to the Sikhs and Hindus against a 17th-century law that forced them to convert to Islam. Guruji also contributed many hymns to the Guru Granth Sahib including the Saloks or couplets. On the auspicious occasion, download these Guru Tegh Bahadur Jayanti 2019 HD Images and Parkash Utsav Wallpapers to share your devotional greetings to the followers of the ninth Guru of Sikhism.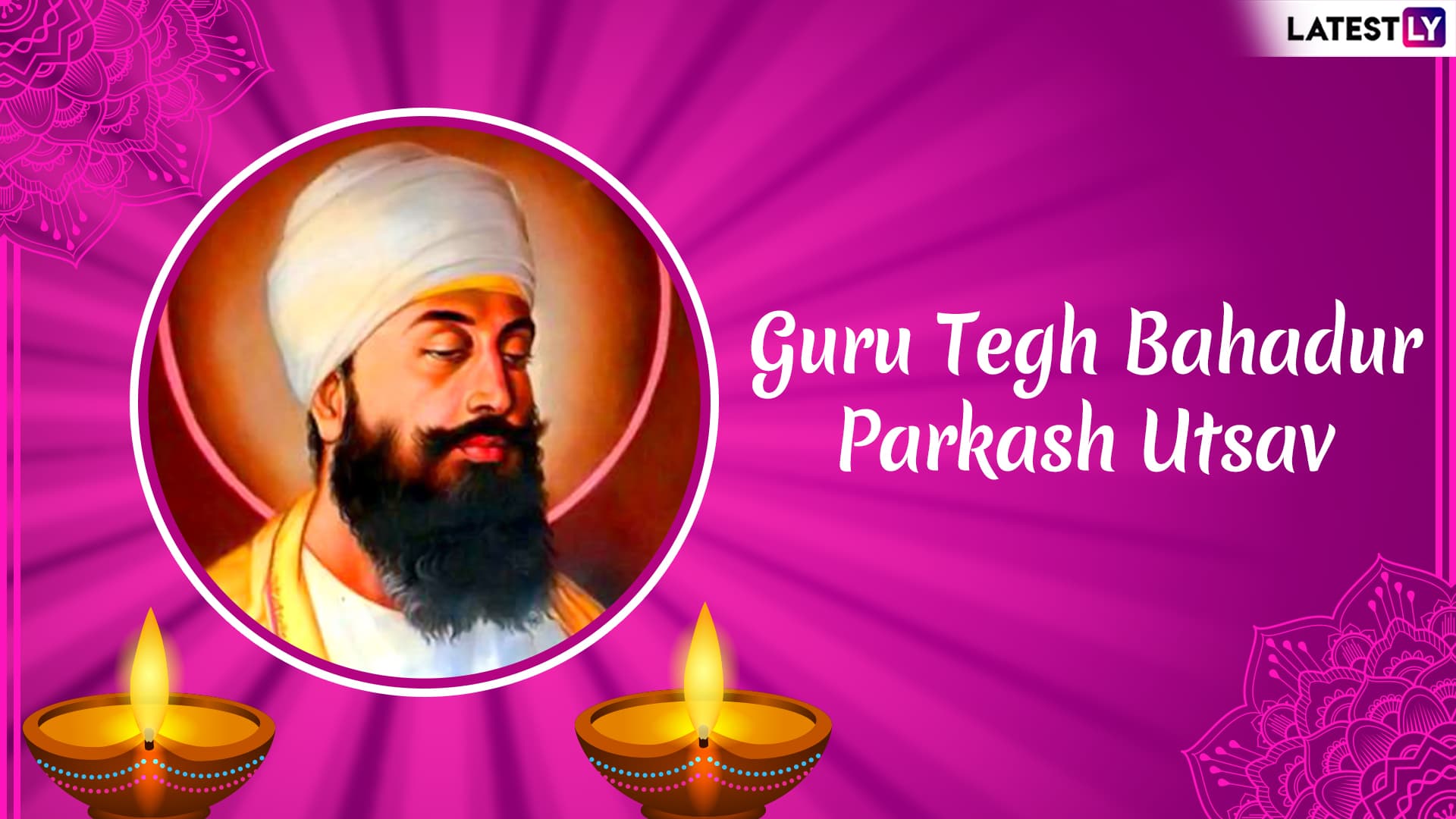 WhatsApp Message Reads: May Guru jee inspire you to achieve all your goals and may his blessings be with you in whatever you do.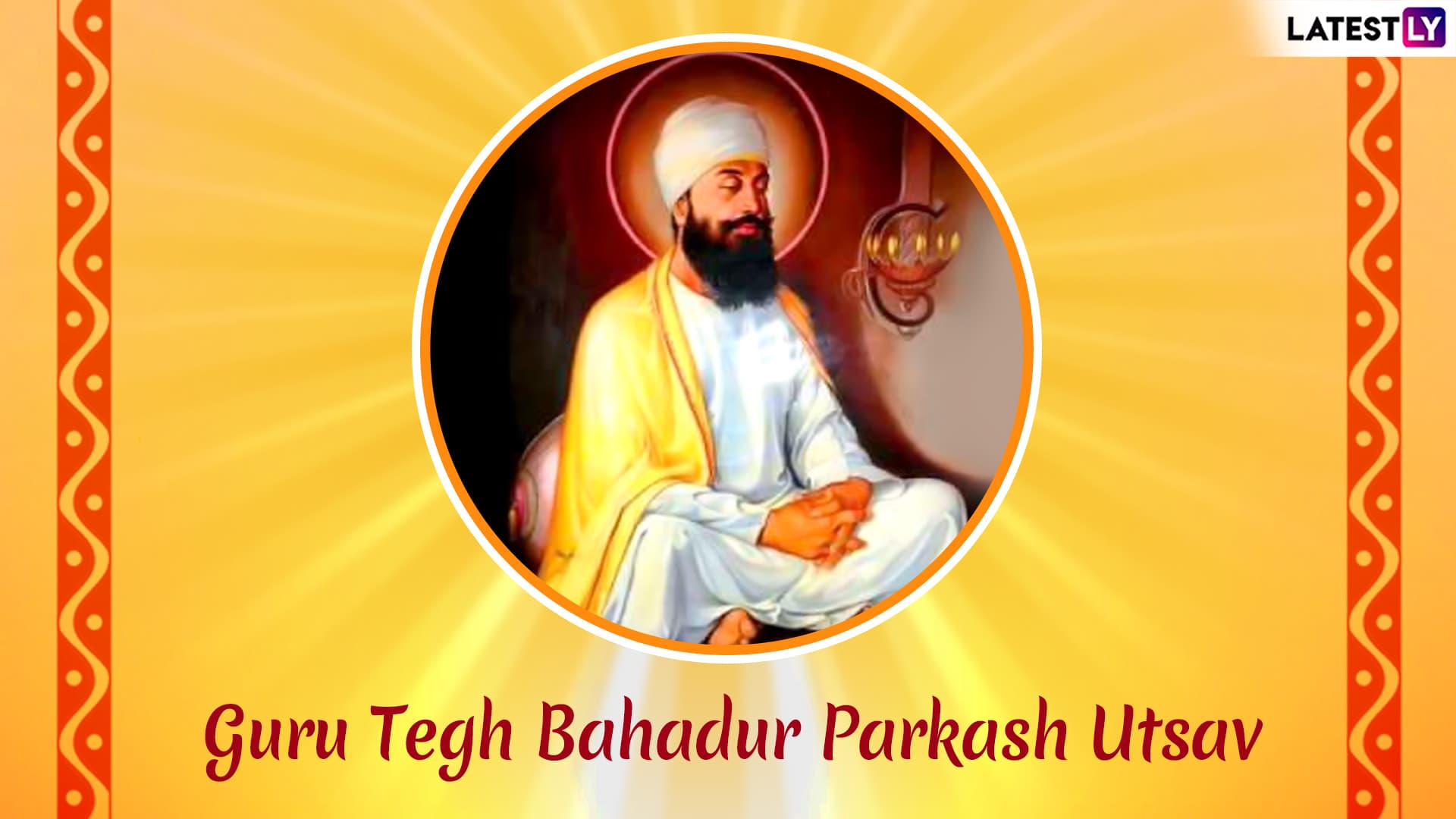 WhatsApp Message Reads: May his spiritual blessings illuminate your way. Happy Guru Gobind Singh Jayanti.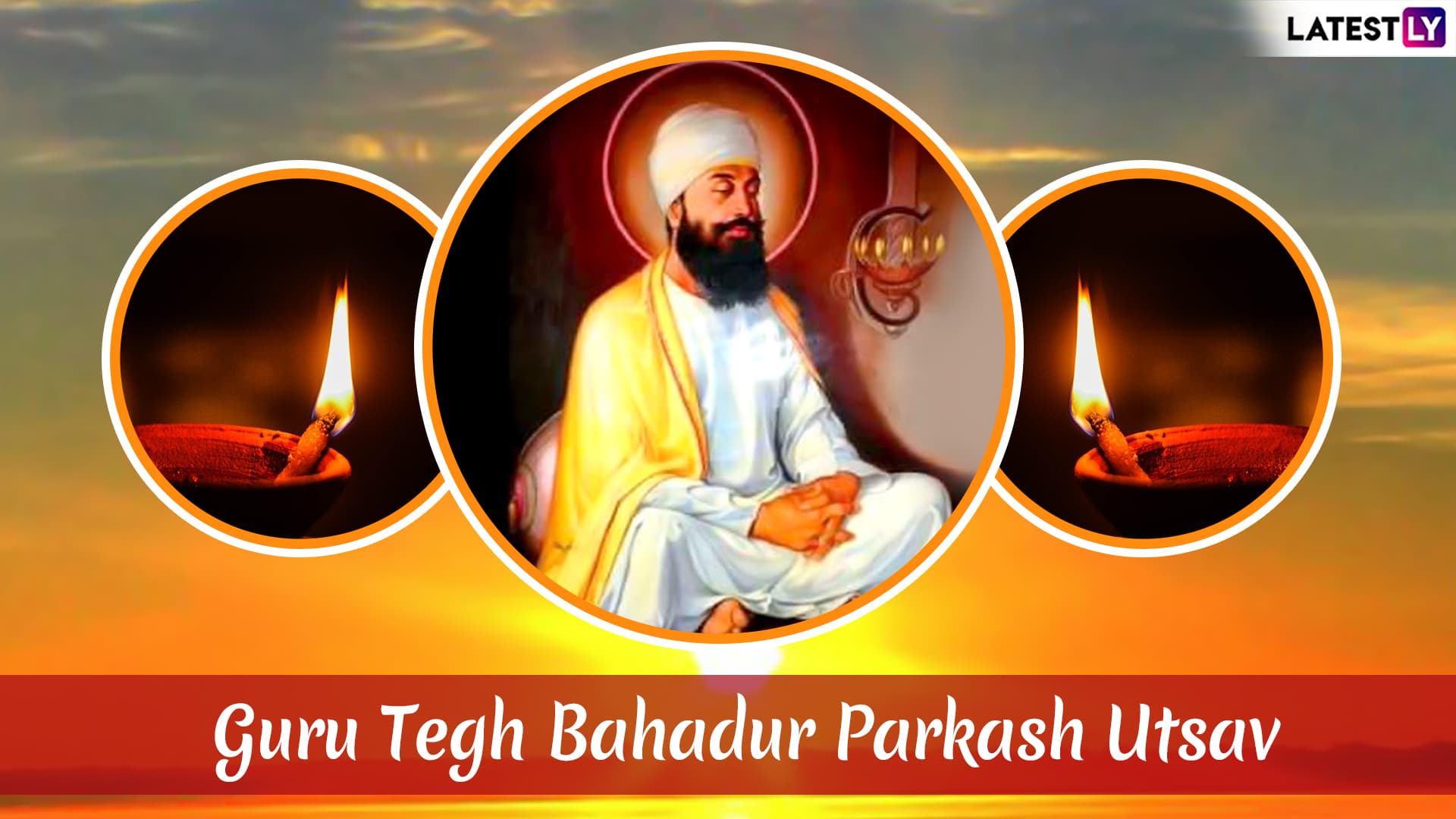 WhatsApp Message Reads: May the Guru shower you with happiness and success on this pious day. A very happy Guru Gobind Singh Jayanti to all.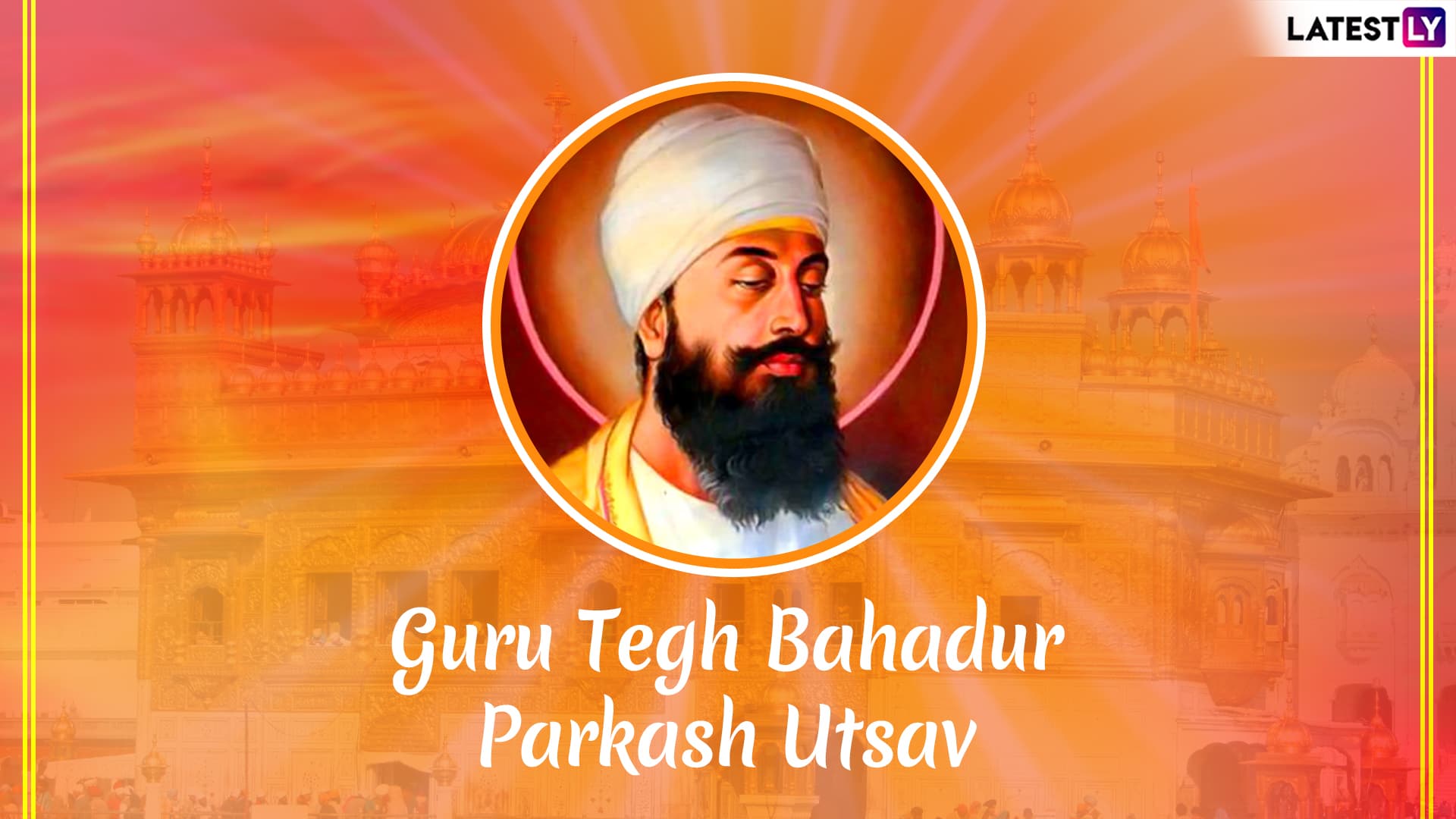 WhatsApp Message Reads: Guru Gobind Singh always preached, that the path to God was through love. Let's follow his words and have a fulfilling celebration on his birthday.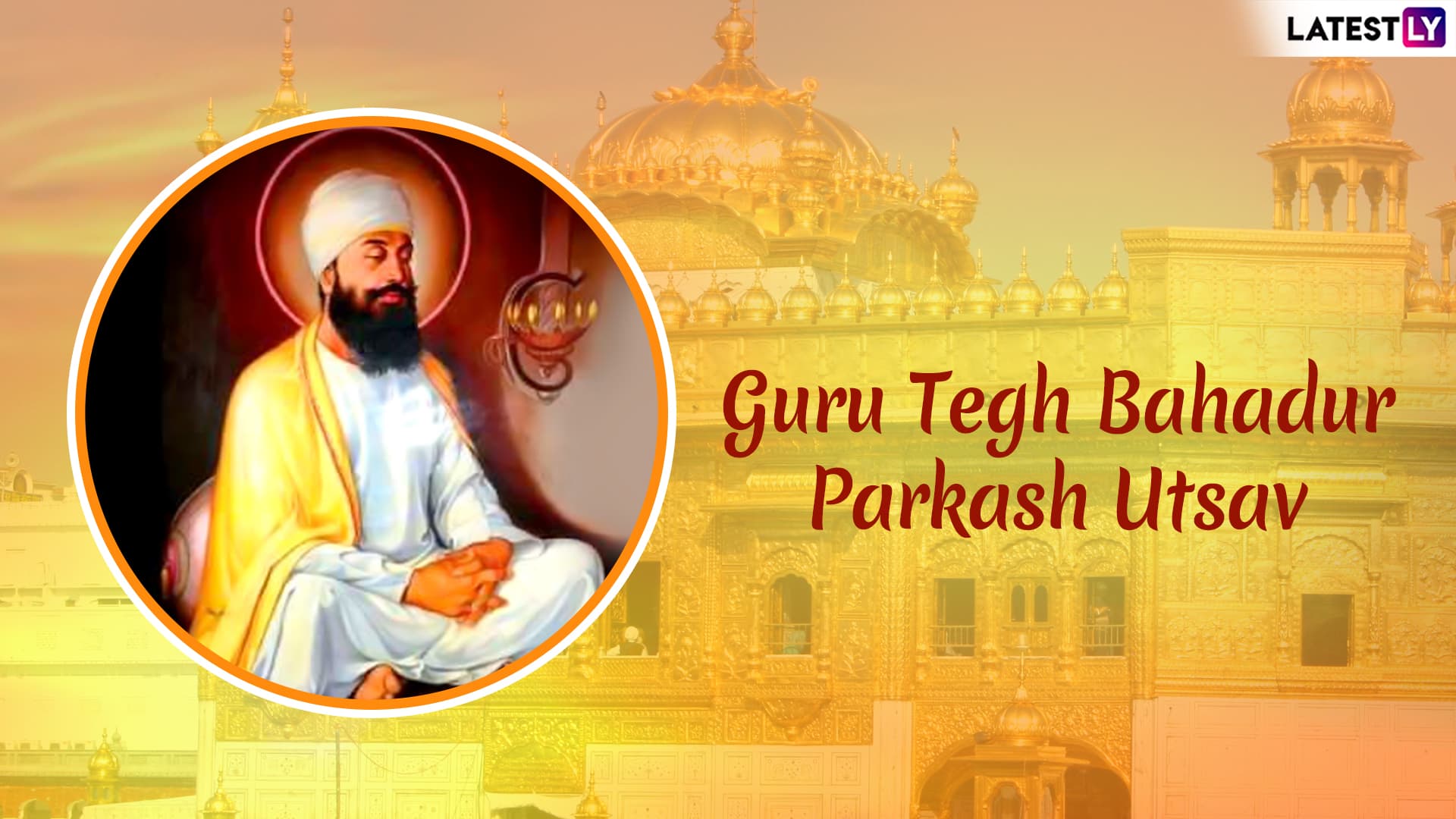 WhatsApp Message Reads:  May Guru Gobind Singh inspire you, to achieve all your goals and may his blessings be with you in whatever you do.
Download Guru Tegh Bahadur Jayanti 2019 WhatsApp Stickers
Like many Sikh festivals, WhatsApp has also unveiled worshipping sticker images of Shri Guru Tegh Bahadur. If you are an android user, you can visit the Play Store app or click here and download Guru Tegh Bahadur Jayanti 2019 WhatsApp stickers and share them among your friends and family members.
For a greater stage in his life, Guru Tegh Bahadur Ji, fought against the forced conversions of Kashmiri Pandits and Non-Muslims to Islam. He is greatly revered among the Sikh community and his birth anniversary is one of the significant festivals celebrated among the followers.
The celebration of Guru Teg Bahadur Jayanti involves the discussions of the teachings of Guru Nanak and the words of Shri Guru Teg Bahadur. Besides, the observation also includes sending text messages that contain words of the Guru. Along with the devotional words, the messages also contain good wishes for the receivers. Various religious events are organised on the day of Guru Tegh Bahadur Jayanti by the Sikhs and other communities who follow the Guru and Sikhism.
(The above story first appeared on LatestLY on Apr 24, 2019 07:00 AM IST. For more news and updates on politics, world, sports, entertainment and lifestyle, log on to our website latestly.com).