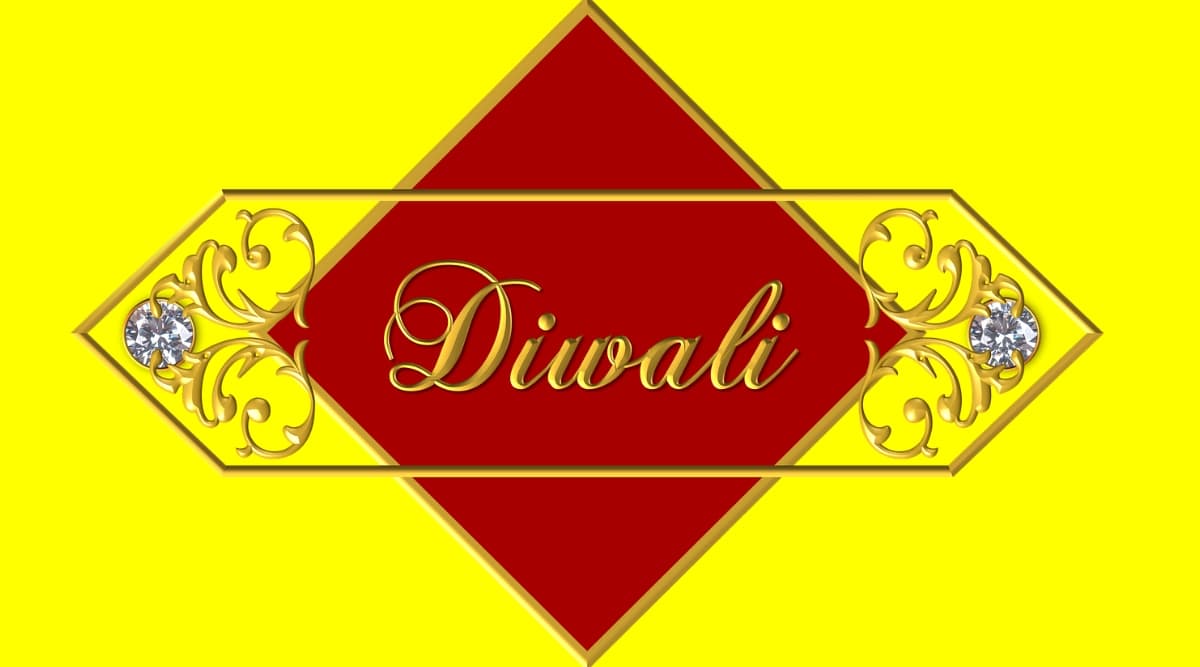 This year's Diwali celebrations in India begin from October 25. The nation-wide grand celebrations of festivals like Diwali also brings out the diversity in our country, highlighting the different cultures and traditions in the celebrations. Diwali celebrations in Tamil Nadu, for example, traditionally occur one day before the grand celebrations in most other parts of the country. Deepavali 2019 will be celebrated by Tamilians on October 26. One important ritual in celebrating this festival has to be to share Deepavali Nalvazhthukkal wishes, Happy Tamil Deepavali WhatsApp Stickers and Tamil Diwali Facebook Status Pictures with their friends and family. Other parts of the country will be celebrating Naraka Chaturdashi or Choti Diwali, Kali Chaudas or Roop Chaudas and Bhoot Chaturdashi. We are bringing you a wonderful collection of Tamil Deepavali wishes, Kali Chaudas greetings, Choti Diwali 2019 HD images, Naraka Chaturdashi messages, Roop Chaudas wishes, Happy Choti Diwali 2019 greetings and wallpapers. You will also find WhatsApp Stickers, Hike messages, Facebook photos, GIF greetings, and more for free download online. Naraka Chaturdashi Images & Choti Diwali 2019 Wishes: Roop Chaudas WhatsApp Stickers, Photos, Hike GIF Greetings, SMS and Messages to Send on Second Day of Deepavali.
Tamil Deepavali celebrates the victory of Goddess Satyabhama and Lord Krishna against the demon Narakasura. On the day of Deepavali, people wake up well before sunrise, and apply a specially prepared ubtan of til(sesame) oil before taking a bath. They dress up in new clothes, and begin feasting on the scrumptious Diwali snacks and sweets. With Diwali special movie releases and TV programs playing all day long, people enjoy this day with family and friends with an array of entertainment activities.
This tradition of celebrating Diwali on the Chaturdashi Tithi in the Hindu month Kartik is not just followed in Tamil Nadu, but also in Karnataka and some parts of Goa. People from these states often indulge in all the traditional festivities of Diwali like making rangolis, lighting up diyas, etc on the day of Deepavali celebrations. As we prepare to celebrate Tamil Deepavali, here are some Deepavali Nalvazhthukkal wishes, Happy Tamil Deepavali WhatsApp Stickers and Tamil Diwali Facebook Status Pictures to send to your friends from the south.
Tamil Deepavali & Deepavali Nalvazhthukkal Greetings
WhatsApp Message Reads: On This Auspicious Festival of Lights May the Glow of Joy Prosperity and Happiness Illuminate You Life and Your Home. Wishing You a Happy Diwali! Deepavali Nalvazhthukkal.
WhatsApp Message Reads: நம் வாழ்வில் தீபங்கள் ஏற்றி வெளிச்சம் கொண்டுவருவதற்கான பண்டிகை தான் தீபாவளி, நண்பர்கள், உறவினர்களோடு சேர்ந்து கொண்டாடபடுவது தீபாவளி, நாம் என்றென்றும் ஒன்று கூடி இருந்து இன்றும் போல் என்றும் நாம் ஒற்றுமையாக இருப்போம், இனிய தீபாவளி நல்வாழ்த்துக்கள்!
WhatsApp Message Reads: Colorful Lights Are Lit, Sweets Are Dominating, Crackers Are Outraging the Sky, Happiness Is Seen Everywhere, Let's Celebrate the Day of Deepavali, Happy Deepavali to Everyone! Deepavali Nalvazhthukkal.
Happy Choti Diwali 2019 Images and Wishes
WhatsApp Message Reads: Wishing You and Your Family a Happy and Prosperous Choti Diwali. Happy Choti Diwali. May You Have a Blessed Choti Diwali.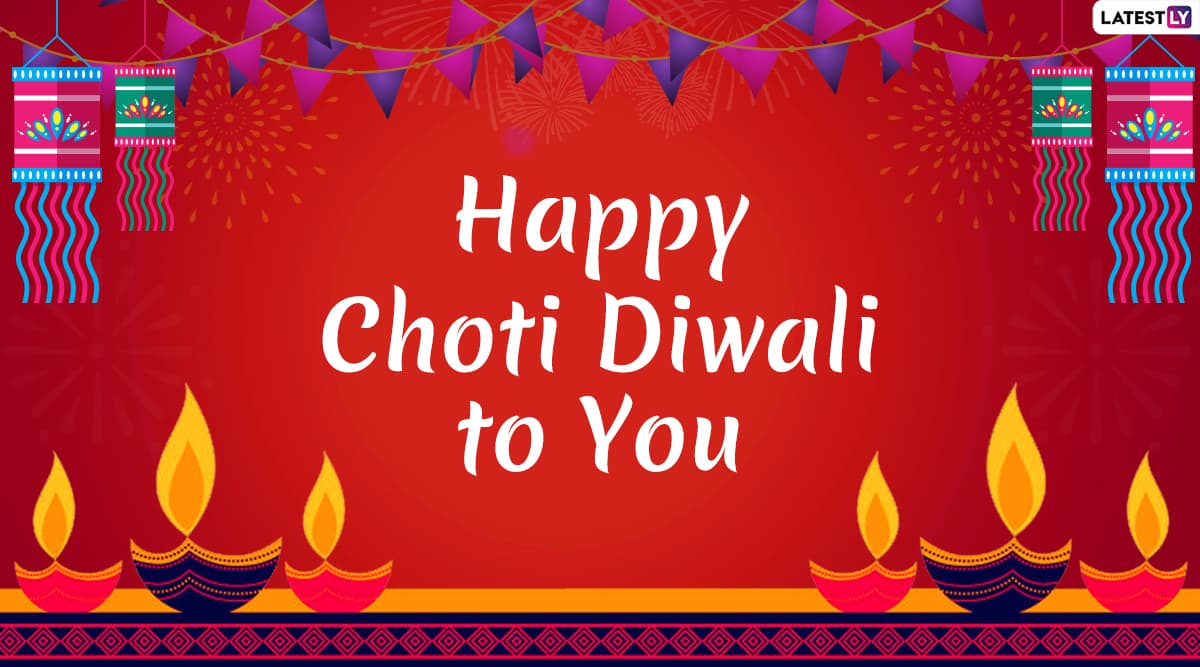 WhatsApp Message Reads: May All the Darkness Disappear From Your Life and You Light the Diyas of Contentment. May the Festival Illuminate Your Life and You Reap Happiness and Prosperity. Happy Choti Diwali.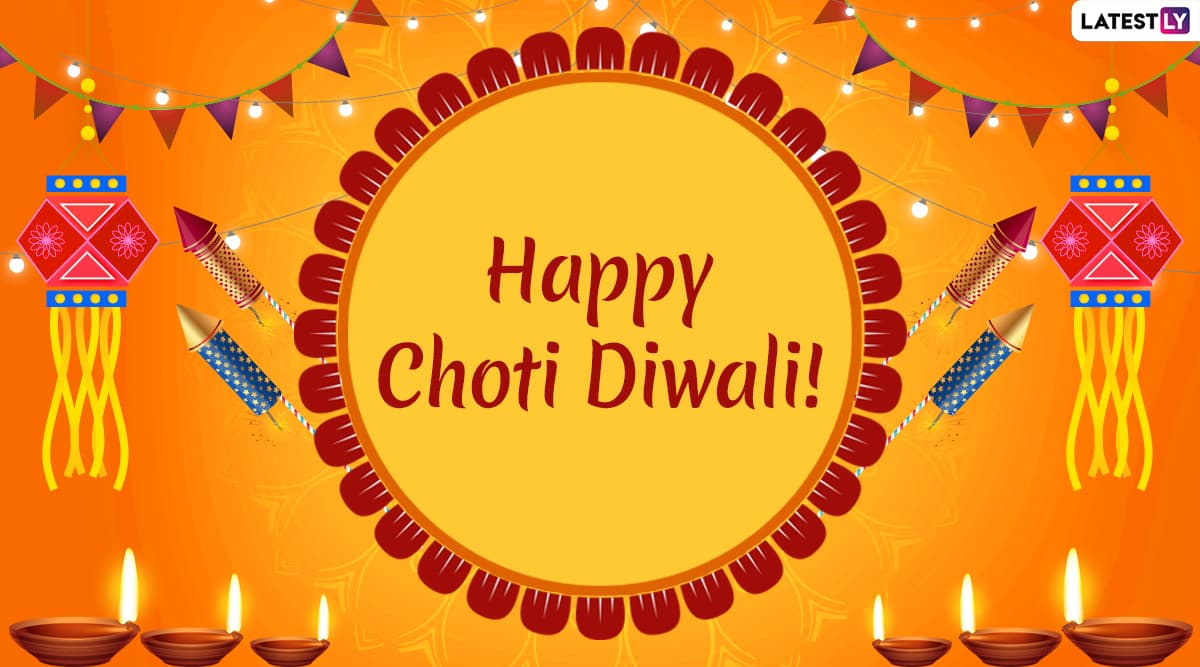 WhatsApp Message Reads: Let Us Praise the Promising Day of Diwali With Fun. May This Beautiful Day Bring Bliss and Joy in Your Life. Sending You Best Messages This Choti Diwali.
Happy Kali Chaudas Wishes and Messages
WhatsApp Message Reads: May D Joy, Cheer, Mirth & Merriment Of This Divine Festival Surround You Forever. May D Happiness, That This Season Brings, Brighten Your Life &  Hope The Year Brings You Luck And Fulfills All Ur Dearest Dreams! Happy Kali Chaudas!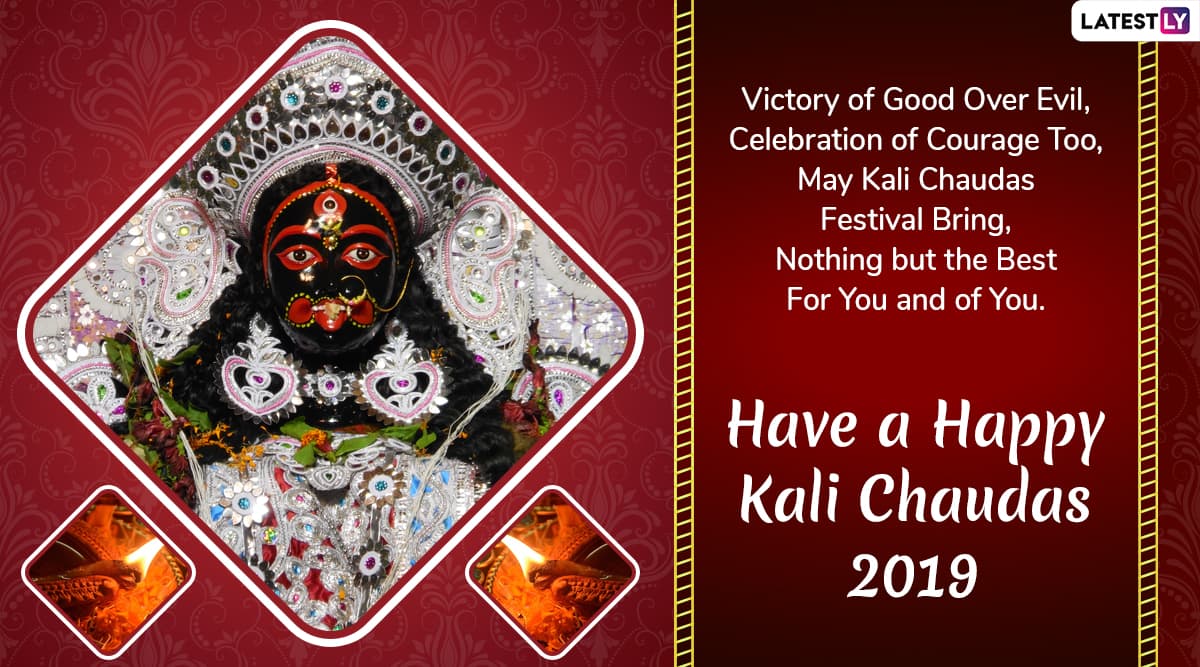 WhatsApp Message Reads: This Kali Chaudas- May Light Win Over Darkness Knowledge Win Over Ignorance, Peace Win Over War, Ecstasy Win Over the Agony And Last but Not Least, Love Win Over Hatred. A Very Happy Festival of Lights to You.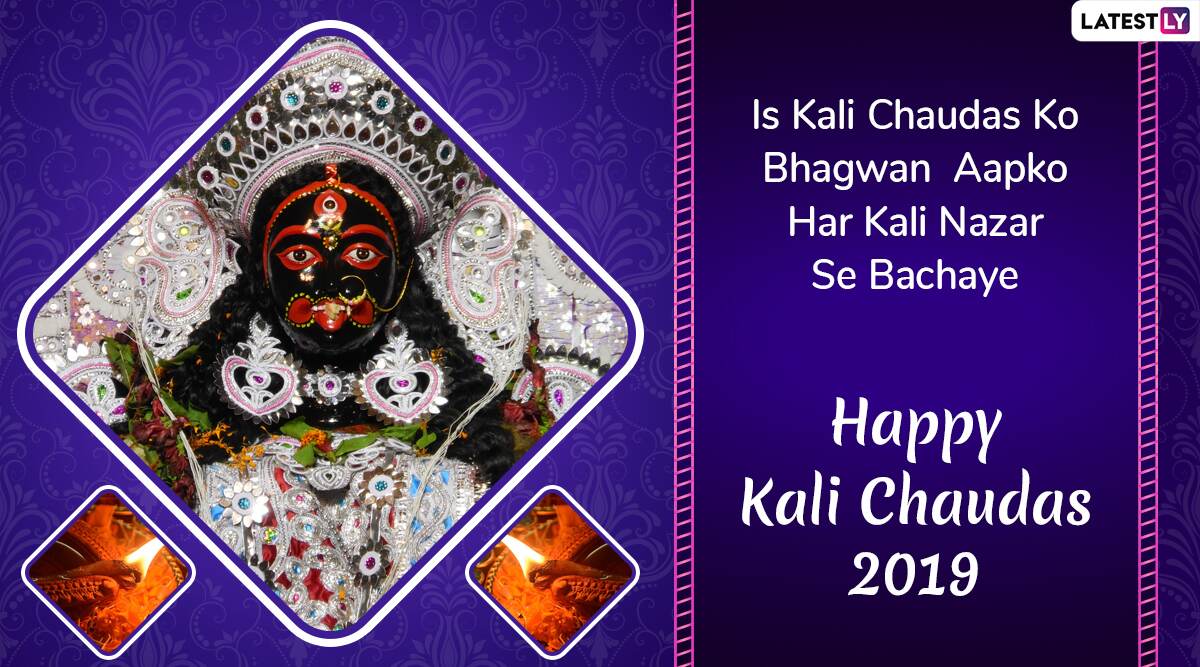 WhatsApp Message Reads: Diwali in the True Sense Means Ending All Sort of Evilness, Harshness, Cruelty & Hatred Between One Another. It Is the Festival of Joy, Happiness & Rejoices. Happy Kali Chaudas.
It is interesting to note that all the festivities and traditions that South Indians follow on the day of their Deepavali is also followed by the rest of India, as they celebrate Naraka Chaturdashi or Kali Chaudas. The sheer fact that in our differences as well, we stand united, highlights the harmony and peace that Diwali celebrates. Here's wishing everyone a Happy Tamil Deepavali! We hope that this Diwali is full of love, happiness and prosperity and brings out the core lesson behind this festival - that the light always defeats darkness, knowledge beats ignorance and truth always prevails!