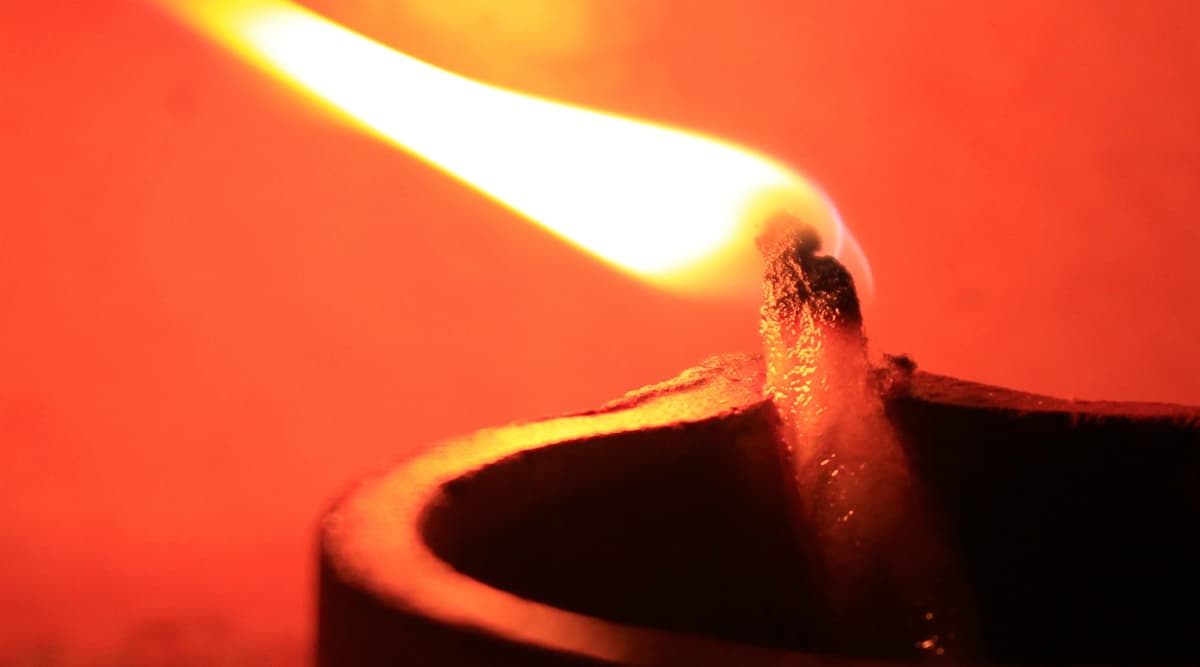 Diwali 2019 is here, and the preparations for the grandest Indian festival have kicked off in grand style. The festival of Diwali, also fondly called as Deepawali, is celebrated in high spirits in India and across the globe by the people of Hindu community. However, just a day before Diwali, people observe the festival of Naraka Chaturdashi, also known as Choti Diwali. Naraka Chaturdashi is also known as Roop Chaudas or Bhoot Chaturdashi in different parts of India. It is celebrated before the grand Lakshmi Pooja and a day after celebrating Dhanteras. Naraka Chaturdashi is also popularly called as Kali Chaudas as well. In this article, we will look at the Naraka Chaturdashi 2019 date in India, tithi and shubh muhurat, significance, mythological legends and puja vidhi to celebrate the festival day.
When is Naraka Chaturdashi or Choti Diwali 2019?
This year, the festival of Naraka Chaturdashi (or Choti Diwali) will be celebrated on October 26, i.e. Saturday. As per the Vikram Samvat Hindu Calendar, Naraka Chaturdashi festival is observed on the Chaturdashi (14th day) of the Krishna Paksha in the month of Ashwin. The festival of Choti Diwali is celebrated on the 2nd day of the 5-day festival of Diwali.
Mythological Legends of Naraka Chaturdashi
As per the legend, it is believed that Lord Krishna, Goddess Satyabhama, and Goddess Kali killed the demon (asura) named Narakasura. Hence, the day is referred to as 'Naraka'. It is said that the demon king Naraka had imprisoned over 16,000 women and harmed them in his captivity. In a big battle that ensued, the demon king was slayed in the battle fight. He had a boon that a woman could only kill him. Hence, when Lord Krishna was unable to kill him, it is then when Goddess Satyabhama and Kali involved themselves.
However, on his deathbed, the demon king Naraka sought forgiveness from Lord Krishna, which he obliged. Lord Krishna forgave him and said that his death would be celebrated, and hence the festival of Naraka Chaturdashi came into being.
Shubh Mahurat for Naraka Chaturdashi Puja 2019
Choti Diwali Puja Abhyanga Snan Muhurat

 – 05:33 AM to 06:36 AM

Choti Diwali Pooja Time

 – 1 hour 4 minutes

Naraka Chaturdashi Tithi Begins

 – 15:46 on October 26, 2019, i.e. Saturday

Naraka Chaturdashi Tithi Ends

 – 12:23 AM on October 27, 2019, i.e. Sunday
Significance of Abhyanga Snan and Choti Diwali Puja Vidhi
It is said that people (mostly men) take a bath, early in the morning, so much so that it is before the sunrise. The holy bath is called Abhyanga Snan. It is a very significant practice when it comes to Diwali. It is said that people avoid going to Narak (Hell) if they perform this snan before the sunrise. Til (seasame) oil should be used while taking a bath in the wee hours.
Abhyang Snan should always be taken before the sunrise and after the moonrise, during the Chaturdashi Tithi timings. It is advised to this snan (bath) on all the three days, i.e. Naraka Chaturdashi, Badi Diwali, and Govardhan Pooja.
Naraka Chaturdashi is celebrated to ward off laziness and evil forces in our life. Naraka Chaturdashi or Choti Diwali has great significance in Hindu culture, and hence it is celebrated with much fun and frolic. We, at LatestLY, wish you and your family a very Happy Choti Diwali 2019!