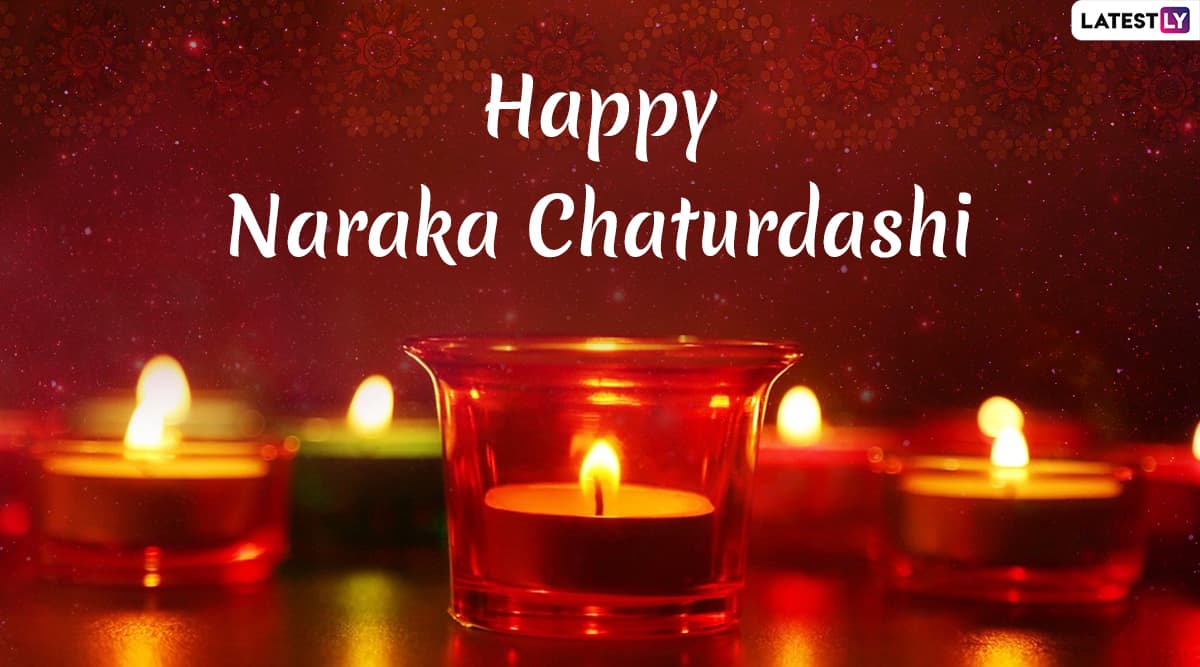 The festive season of Diwali 2019 is on our heads, and the celebrations have already begun in parts of the country. The festival of Naraka Chaturdashi is celebrated by people across in grandeur manner. This year, Naraka Chaturdashi – also popularly known as Choti Diwali – will be celebrated on October 26, i.e. Saturday. Naraka Chaturdashi is also called as Roop Chaudas, Kali Chaudas, Bhoot Chaturdashi in different parts of the country. In this article, we bring you a collection of Narak Chaturdashi images, Choti Diwali wishes, Roop Chaudas photos, Kali Chaudas wallpapers, Choti Diwali greetings and text messages with Happy Choti Diwali 2019 written on it. You will also be able to download Choti Diwali WhatsApp Stickers, Hike GIF messages, Roop Chaudas WhatsApp messages and more for free online.
It is a sweet gesture to send Naraka Chaturdashi wishes and greetings o your loved ones and dear ones. People send Telugu WhatsApp messages, set Facebook statuses in Telugu language, upload posts and stories on Instagram and Snapchat while wishing their friends, family, relatives, and clients for good health, wealth, luck and prosperity. Not to forget, SMSes, picture messages, GIFs in various regional languages are still in a trend and are being sent in huge numbers till date. Recently, WhatsApp had launched a new feature called WhatsApp Stickers. People can this feature extensively, too, to wish on this auspicious day.
If you are looking for the latest Naraka Chaturdashi greetings and wishes to send it to your loved ones and near ones, your search should end here, as we have got your back. We at LatestLY bring you a set of new and latest Naraka Chaturdashi WhatsApp and Messenger messages, SMSes, picture message, and GIFs that you can send and touch a good vibe.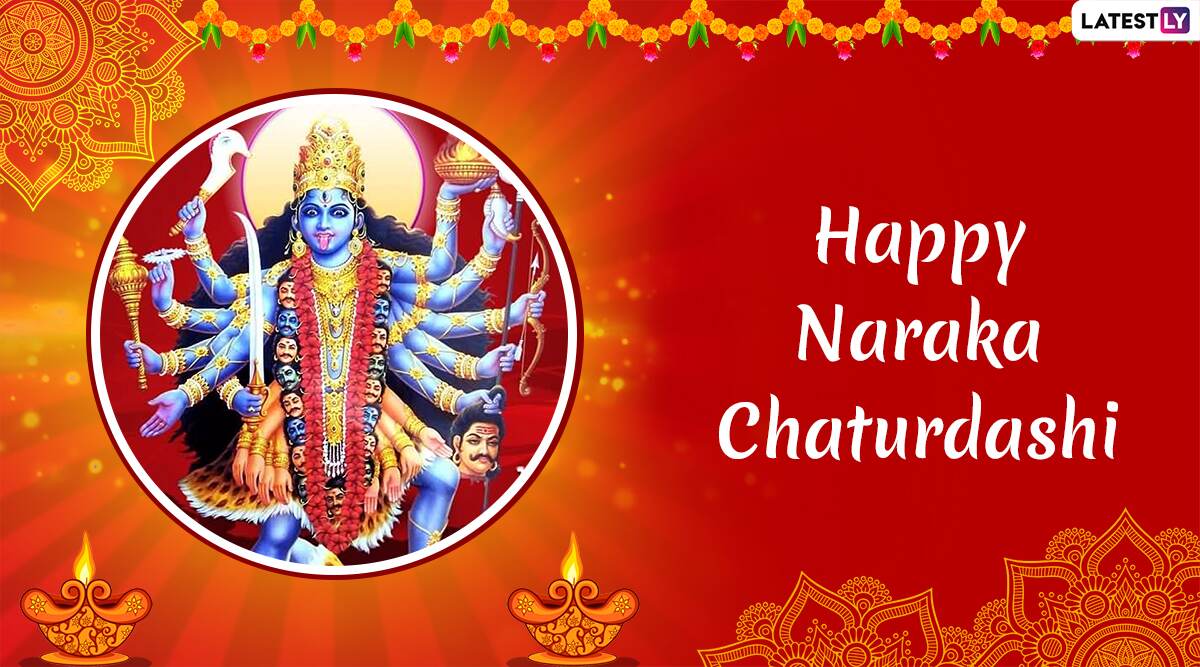 WhatsApp Message Reads: May Almighty Bless You With All the Courage to Win Over Your Problems Like Lord Krishna, Maa Kali and Satyabhama Won Over Narakasura. Happy Naraka Chaturdashi.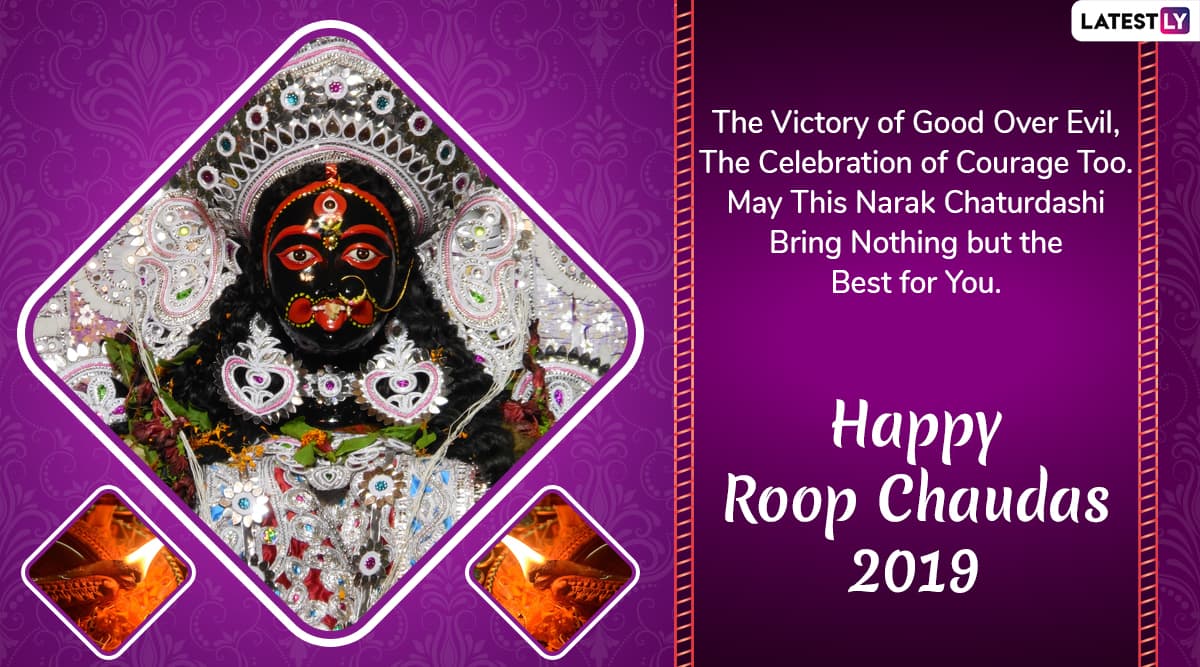 WhatsApp Message Reads: The Victory of Good Over Evil, The Celebration of Courage Too. May This Narak Chaturdashi Bring Nothing but the Best for You. Happy Roop Chaudas 2019.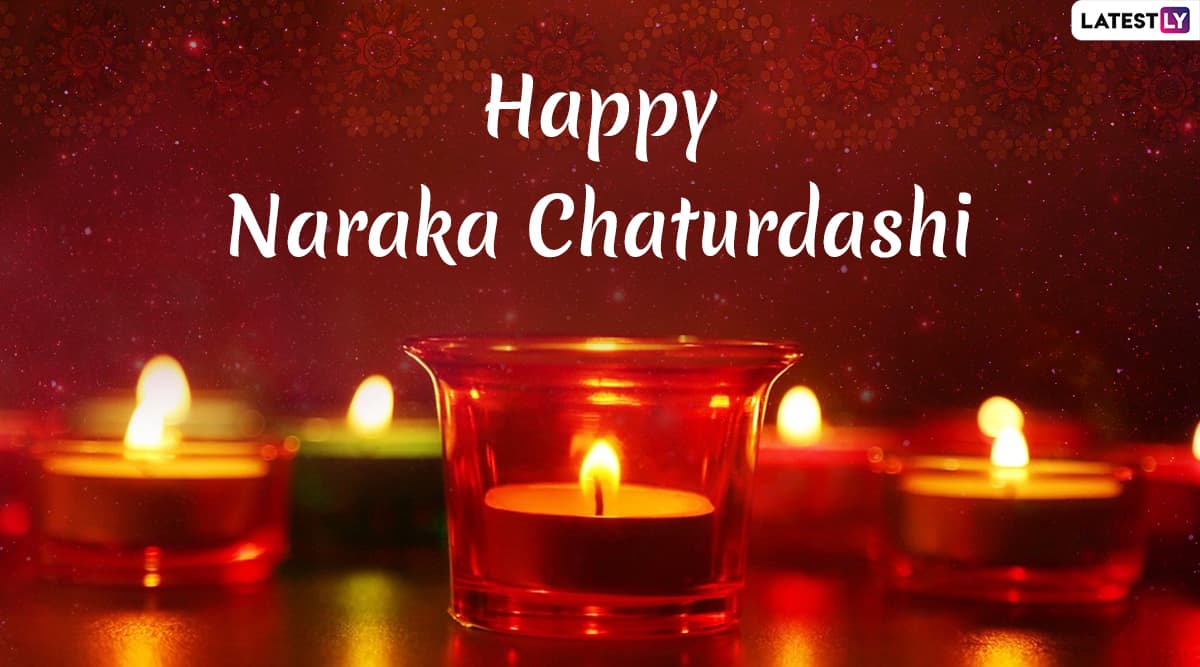 WhatsApp Message Reads: We Wish You With Loads of Happy Moments, Which Will Last You Through All the Years to Come. Happy Chhoti Diwali.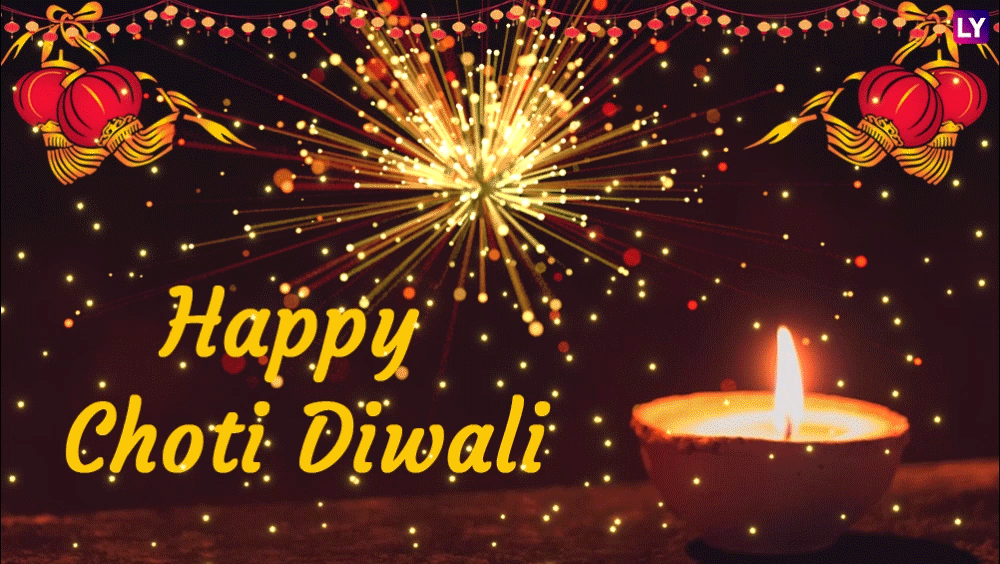 WhatsApp Message Reads: May Sparkling Diyas Bring In All the Happiness and Goodness in Your Life, Happy Choti Diwali to You and Your Family.
The festival falls on the 2nd day of the 5-day Diwali festival; to be precise, it is celebrated a day after Dhanteras and a day before the grand Lakshmi Pujan. The festival of Naraka Chaturdashi is widely celebrated, especially in the southern region. People send across happy greetings and wish on the occasion of Naraka Chaturdashi.
A lot of people perform a grand Pooja on this day celebrating the Goddess Kali's victory over the demon king Naraka. There are a lot of interesting facts, stories, and significance that explain the origin and meaning of Naraka Chaturdashi. You can click here to know everything about Naraka Chaturdashi, also known as Choti Diwali. We at LatestLY, wish you and your family a very happy and prosperous 'Naraka Chaturdashi 2019!'