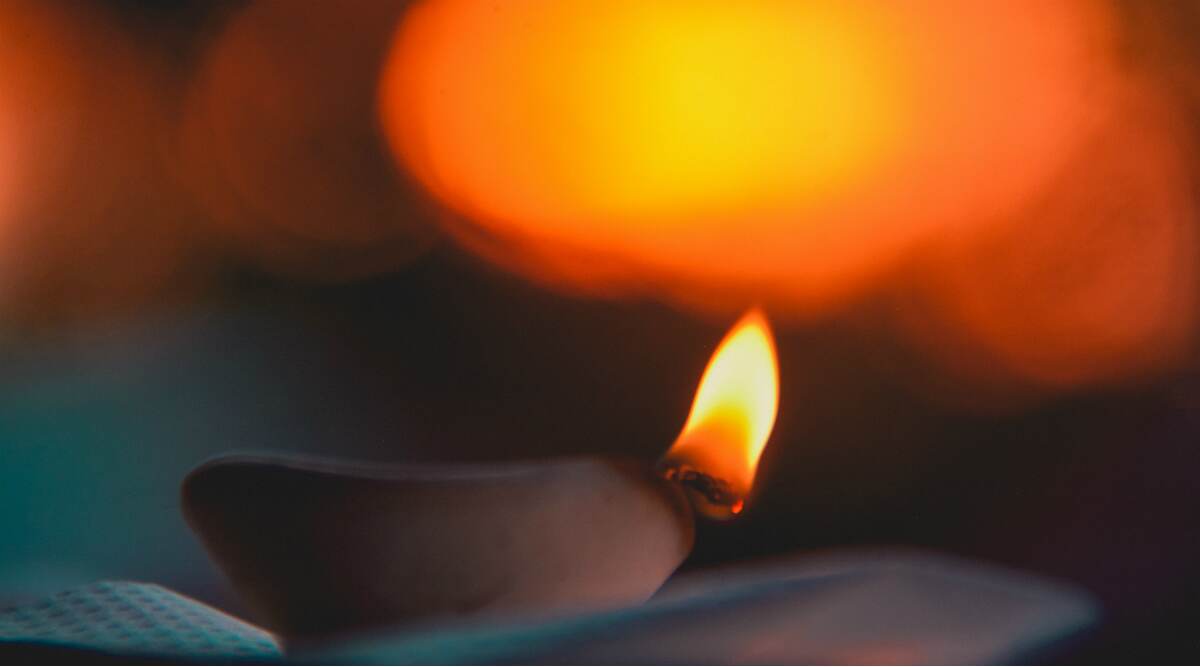 Diwali, the auspicious 5-day festival which is celebrated across India, is upon us. While most of India celebrate this grand festival on the Amavasya Tithi (New Moon Day), people in Tamil Nadu commemorate Diwali one day prior, on Chaturdashi Tithi. Tamil Deepavali 2019 will be celebrated from October 26, while people in North India will be celebrating Diwali on October 27. On Tamil Deepavali, it is customary for people to wake up early and bathe during the Deepavali Muhurat before sunrise, prepare for Diwali Puja and celebrate a day with friends and family. Naraka Chaturdashi or Choti Diwali 2019 Date in India: Shubh Muhurat & Significance of Abhyang Snan, Legends and Puja Vidhi of Kali Chaudas, the Day 2 of Deepavali.
It is important to note that, while North Indians celebrate Diwali as the arrival of Lord Rama to Ayodhya after his 14-year exile, people in Tamil Nadu, as well as Karnataka, celebrate this festival for different reasons. In South India, Diwali is the celebration of Goddess Satyabhama and Lord Krishna slaying the demon Narakasura. This significant incident is also celebrated in North India as Naraka Chaturdashi. However, it is much grander and the main Diwali celebrations in Tamil Nadu. Diwali 2019 Calendar: Dates and Tithi for Dhanteras, Naraka Chaturdashi, Lakshmi Puja, Govardhan Puja and Bhai Dooj During 5-Day Hindu Festival.
When is Tamil Deepavali?
Since Tamil Deepavali is celebrated on the Chaturdashi in the Hindu month of Kartika, it sometimes falls one day prior to the Diwali celebrations across the country. However, this year, Chaturdashi tithi begins on October 26 in the evening and goes on till noon of October 27. Therefore the auspicious oil bath and the grand celebrations that follow will be done on the same day as Diwali celebrations in North India.
Chaturdashi Tithi Begins - 03:46 PM on Oct 26, 2019
Chaturdashi Tithi Ends - 12:23 PM on Oct 27, 2019
What is the Deepavali Muhurat?
Deepavali Muhurat is the auspicious time at while the grand celebrations of Diwali beings for people from Tamil Nadu and Karnataka. It is customary for people to take an oil bath before sunrise and dress up in new clothes on this day. Deepavali Muhurat is the most auspicious timing during which people take oil baths, dress up in festive gear and light diyas and lamps.
Deepavali Muhurat before Sunrise - 05:33 AM to 06:36 AM
Why is Oil Bath significant in Tamil Deepavali?
Tamil Deepavali is the celebration of the killing of demon Narakasura or Asuran by Goddess Satyabhama and Lord Krishna. The oil bath is said to signify the purification of our body and soul, and it is said to wash off the evil. Traditionally the oil bath has to be taken by applying Gingelly Oil, which is warmed with a few grains of raw rice, on the top-middle part of the scalp.
After this ritual, people dress up in new clothes, light up their house and enjoy the time with their friends and family. People relish the delicious Diwali delicacies like Badushahi, Mysore Pak, Chaklis, Chiwda, and spend some quality time with family. People also traditionally burst firecrackers to celebrate this auspicious day; however, in recent times, more and more people have opted to celebrate Diwali in more eco-friendly ways.
In addition to these rituals, people also enjoy watching the festive-special movie releases with their family or going out with their family and friends and enjoying some particular bonding time. More than the religious and cultural aspects of the festival, Diwali is more so about creating memories with our loved ones and celebrating the victory of light over darkness and good over evil.