It is Diwali 2018 morning and we cannot help wishing each other on this khushiyon ka tyohar with most beautiful greetings, quotes and photos. While we will be performing Lakshmi Puja later in the evening, right now we are all busy checking our WhatsApp and Facebook to see all the Diwali images, Happy Diwali 2018 greetings, Shubh Deepavali wishes, and so much more. So, if you also want to send the most beautiful Happy Diwali 2018 HD images and Lakshmi Puja photos to family and friends, here's a big list. It contains Deepavali WhatsApp stickers, Diwali 2018 images in HD, Diwali wallpapers, Lakshmi Ganesh images, Lakshmi Puja GIF video greetings, Diwali images greetings, Happy Diwali images wallpapers and Happy Diwali photo galleries. You can download these for free online and wish every a very Happy Diwali 2018 and Lakshmi Puja. Happy Diwali 2018 GIF Images for WhatsApp: Wish Shubh Deepavali With Animated Stickers; Short & Sweet Greetings Available for Free Download Online.
Diwali is celebrated in honour of Goddess Lakshmi, the Hindu deity of wealth, prosperity, fortunes, good luck and abundance. The Hindu 'festival of lights' Diwali 2018 kicked off with Dhanteras on Monday and last until Bhai Dooj on November 9. Lakshmi Puja falls on Amavasya (new moon day) of Krishna Paksha (dark fortnight) in the Vikram Samvat Hindu calendar month of Ashwin. This is the main festive day of Diwali, also known as Badi Diwali. People who have been cleaning their homes and offices, decorating it with flowers, diya, lanterns and rangoli wait for this big day to arrive. For Lakshmi Puja on Diwali, devotees worship Lakshmi Mata, the Goddess of Wealth and Lord Ganesha, the God of Good Fortune and Wisdom. There is a reason why Lakshmi and Ganesh are worshipped together. WhatsApp Stickers to Wish Happy Diwali 2018: Messaging App Should Introduce Festive Sticker Images Packs for Sending Funny Diwali Messages.
According to Hindu mythology, a disheartened Lakshmi on not being a mother went to Devi Parvati. She requested Parvati, mother of Lord Kartikeya and Ganesha to give her one son. This way she could experience motherhood. Parvati gave Lord Ganesha to Mata Lakshmi who became overjoyed. She said that whenever a puja ceremony will be performed, Lord Ganesha must be worshipped. If anyone failed to do so, Lakshmi will stay miles away from them. Also, Lord Ganesha is widely revered as the remover of obstacles and is venerated ahead of all puja ceremonies for success. Diwali 2018 HD Images to Send Greetings in Advance: Best WhatsApp Wishes, Messages, Deepavali GIF Photos and Wallpapers to Download for Free Online.
Here's a collection of Lakshmi Ganesh photos, Shubh Deepavali 2018 images, Shubah Diwali wallpapers, Diwali images download, Lakshmi Mata photos, Lakshmi Puja image, Lakshmi Puja GIF video greetings, Diwali GIF images, Deepavali 2018 photos and so much more. Diwali 2018 Greetings & Wishes: WhatsApp Stickers, Free GIF Image Messages, Facebook Status & Cover Photos to Share Online on Deepavali Festival.
Lakshmi Puja Image For Download - Happy Diwali 2018!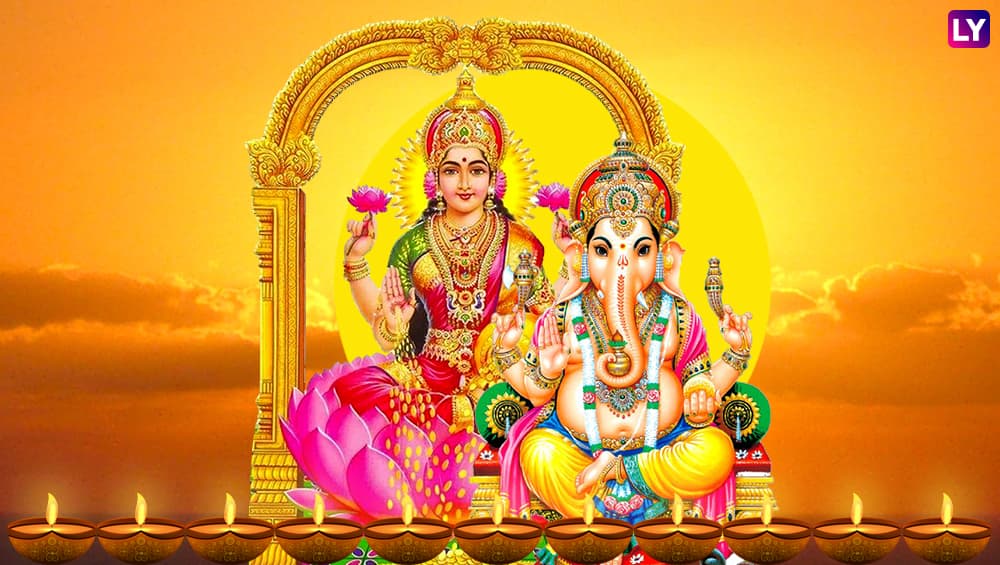 WhatsApp Message Reads: May Goddess Laxmi bless you and your all family, relatives, friends and someone special one with her choicest blessings. Happy Laxmi Puja to all of you.
Diwali Lakshmi Poojan Photo For Free Download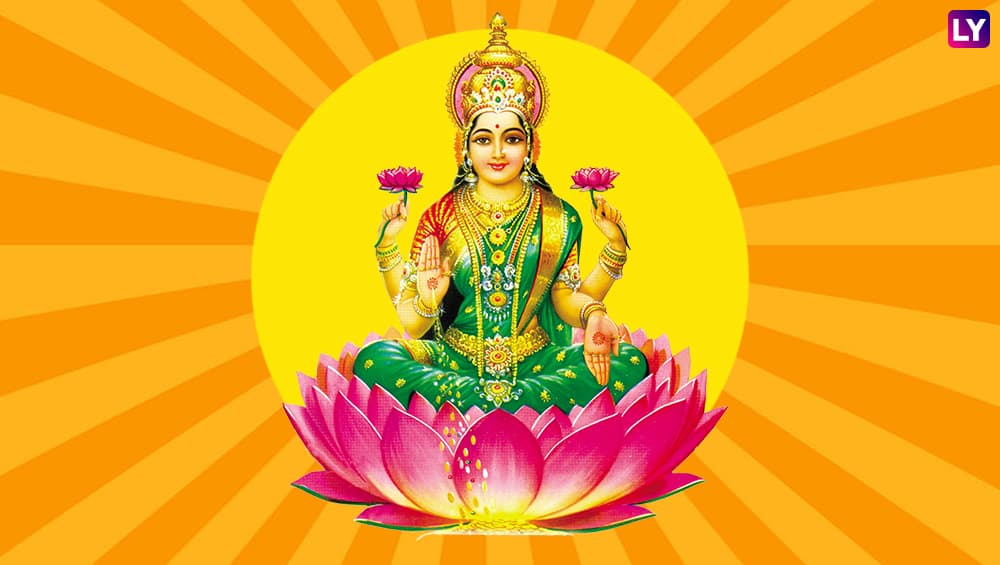 WhatsApp Message Reads: May the Goddess Laxmi give you blessings that all darkness from your life be far away as light is on its way. Wishing you all a very Shubh and Happy Diwali 2018.
Lakshmi Puja Images Free Download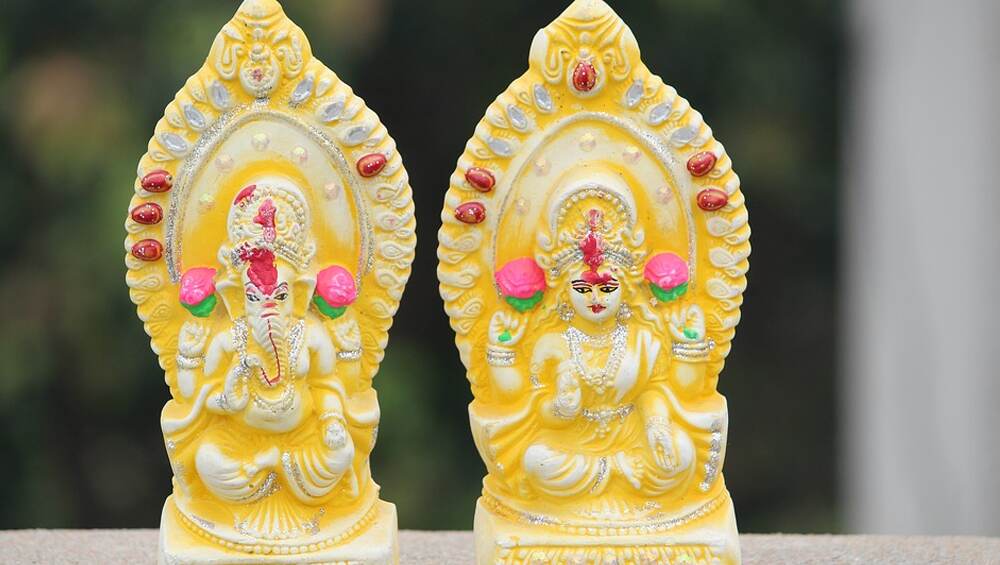 WhatsApp Message Reads: This Laxmi Puja May lighten the lamp of happiness, Peace, wealth, health, prosperity, power and knowledge. Happy Diwali 2018!
Happy Lakshmi Puja Image in HD to Download Online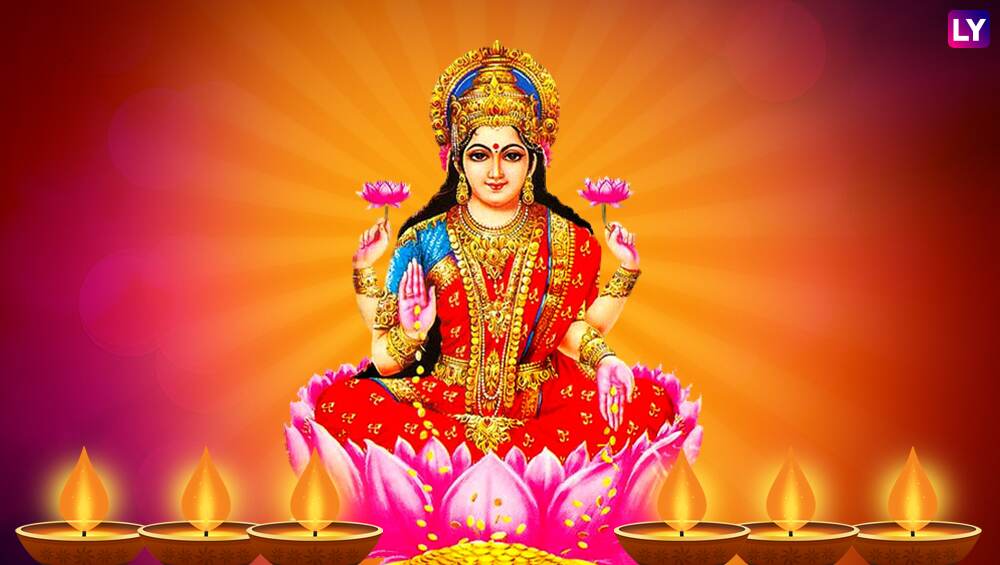 WhatsApp Message Reads: Best Wishes for a Happy and Lovely Lakshmi Puja. Have a Shubh Laxmi Puja With a Plenty of Health, Wealth, Peace and Prosperity. Happy Diwali 2018.
Happy Lakshmi Puja 2018 Wallpaper in HD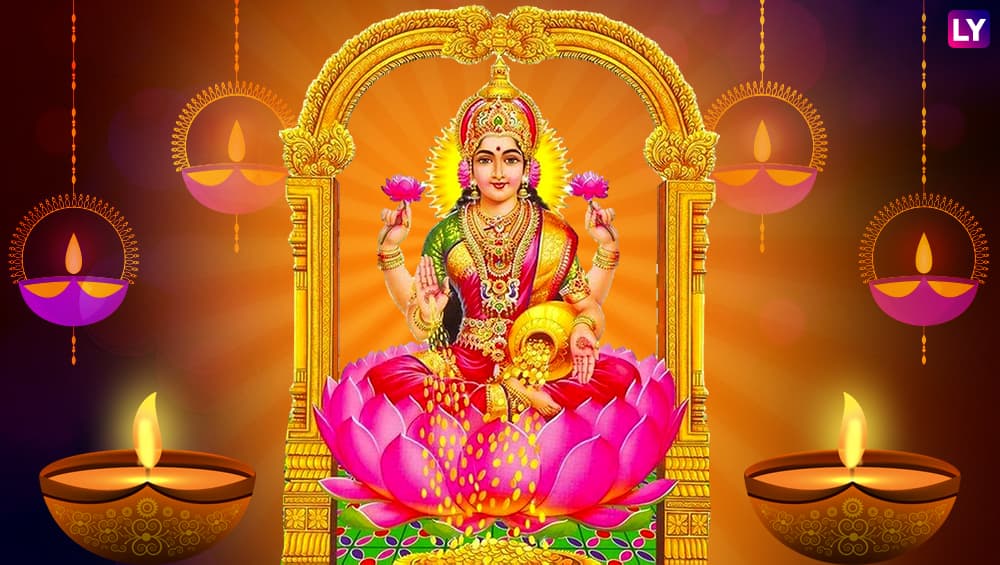 WhatsApp Message Reads: Wish You a Happy Lakshmi Puja, May Friends and Family Be Always Near. Maa Lakshmi Will Take Care of Each Problem and Every Fear. Have a Great Lakshmi Poojan and Diwali 2018.
Lakshmi Puja Picture Download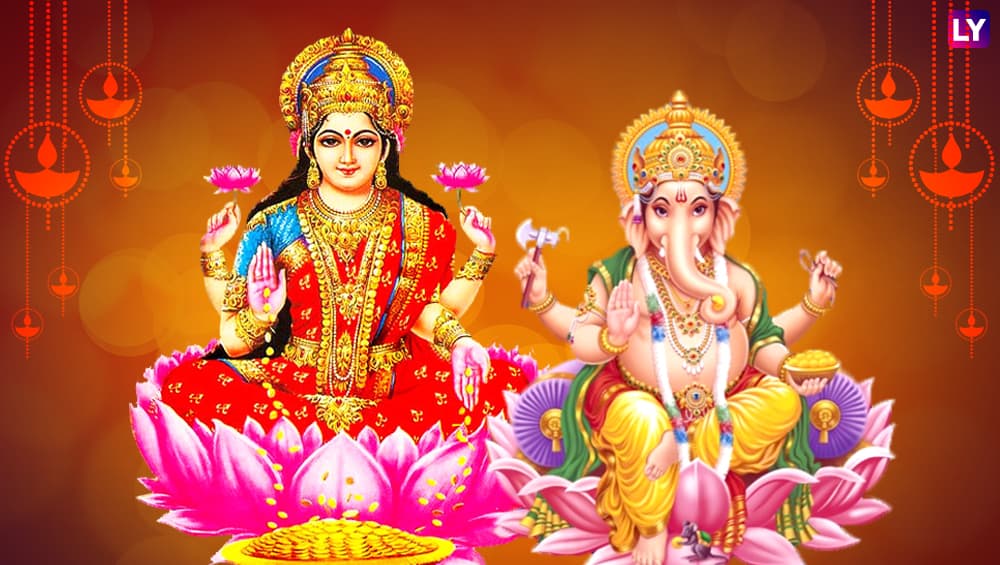 WhatsApp Message Reads: Good Thoughts, Sweet Words. Lakshmi Pooja Is an Auspicious Day. Today I Ask Goddess Lakshmi to Send a Blank Cheque Your Way. Happy Lakshmi Poojan and Happy Diwali 2018.
Lord Ganesh GIF Image
Goddess Lakshmi GIF Image
After Govatsa Dwadashi on Sunday, November 4 and Dhanteras on November 5, we will next be celebrating Naraka Chaturdashi or Choti Diwali on November 6. On this day, Bengalis celebrated Kali Puja. A day later, Lakshmi Puja will arrive. We are waiting to welcome Goddess Lakshmi to our homes and in our hearts. We hope our hearts are as clean just like our spick-and-span houses. Wishing all of you're a very Happy and Safe Diwali 2018.