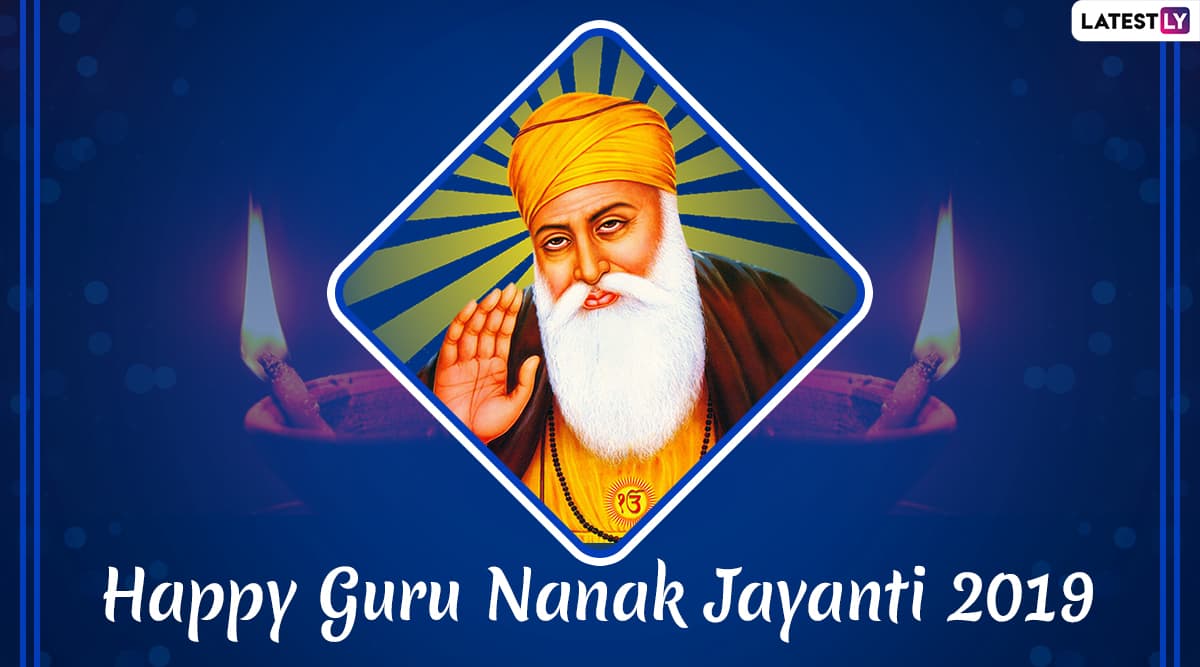 Guru Nanak Gurpurab, the annual Sikh festival that celebrates the birth of Guru Nanak Dev Ji, will be celebrated on November 12, 2019. Guru Nanak Dev ji is the founder of Sikhism and his birthday is said to be one of the most sacred festivals in Sikhism. This year, the celebration is bigger with it being the 550th birth anniversary of Guru Nanak. Also known as Guru Nanak Jayanti, this festival is commemorated with great fervour and enthusiasm by Sikhs across the world. In addition to preparing prasads, organising prayer services and getting together with loved ones, Guru Nanak Gurpurab celebrations also include the recently added tradition of sending Gurpurab wishes to near and dear ones in English as well as Punjabi. People share Happy Gurpurab Messages, Guru Nanak Jayanti WhatsApp Stickers, and Facebook Status Pictures with each other. Guru Nanak Dev Ji Jayanti 2018 Wishes in Hindi & Punjabi: Best WhatsApp Messages & Prakash Parv Stickers, GIF Images, Facebook Cover Photos & SMS to Share on Gurpurab. 
The major festivities in Sikhism revolve around the anniversaries of the 10 Sikh Gurus who shaped the beliefs and teachings of the religion. Since Guru Nanak was the first Guru of this religion, this celebration holds a lot of significance for one and all. Guru Nanak Jayanti is a gazetted holiday in India and the celebrations include waking up early in the morning and preparing for Prabhat Pheris. Prabhat Pheris are early morning processions which begin at the Gurudwara and proceed across different localities, with devotees singing hymns praising the Gurus of Sikhism. Guru Nanak Jayanti 2018 Date: Rituals in Gurudwaras, Significance & How to Celebrate Birth Anniversary of First Sikh Guru on Gurpurab.
In addition to this, people also prepare the auspicious Karah Prasad and Gurudwaras also have Langars, which is a free feast for the community, which is arranged by volunteers. On this day, people also share the stories of Nanak Ji and remember his teachings. As we prepare to celebrate this important festival, here are some Happy Gurpurab Wishes and Messages, Guru Nanak Jayanti WhatsApp Stickers, and Facebook Status Pictures to share with your friends and family.
WhatsApp Message Reads: As you walk with Guru, you walk in the light of existence, away from the darkness of ignorance, you leave behind all the problems of your life. Happy Guru Nanak Jayanti!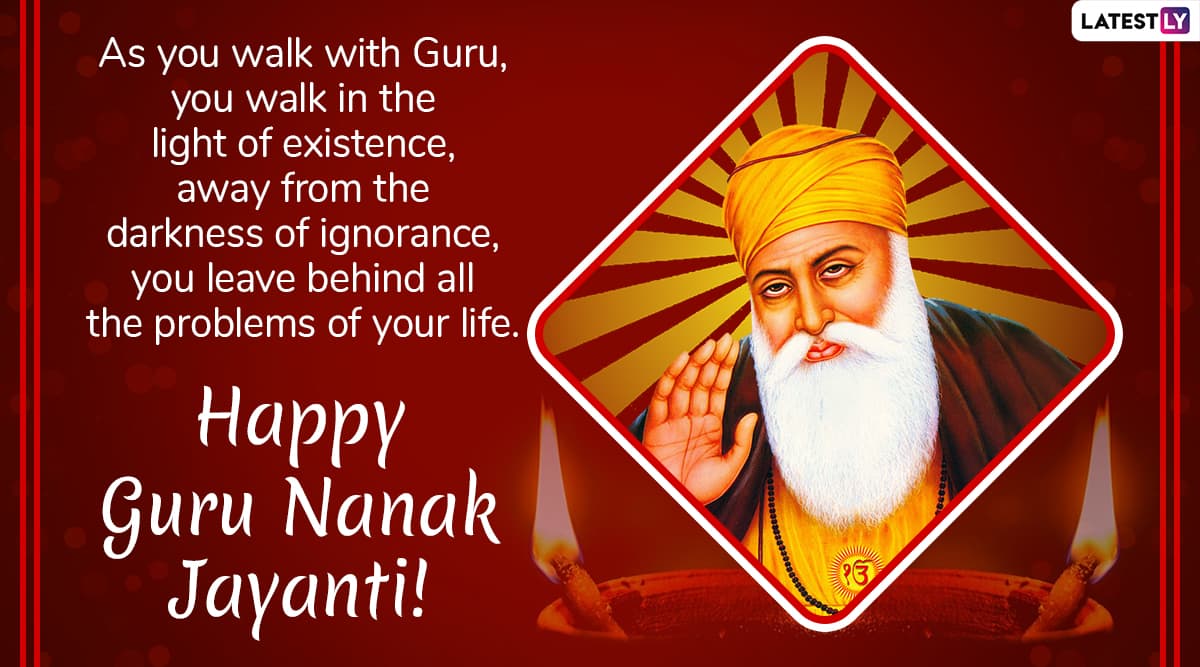 WhatsApp Message Reads: Guru Nanak Jayanti is an auspicious day to celebrate the glory of Guru's love. May all your dreams come true. May Guruji keep blessing you from heaven above. Happy Gurpurab!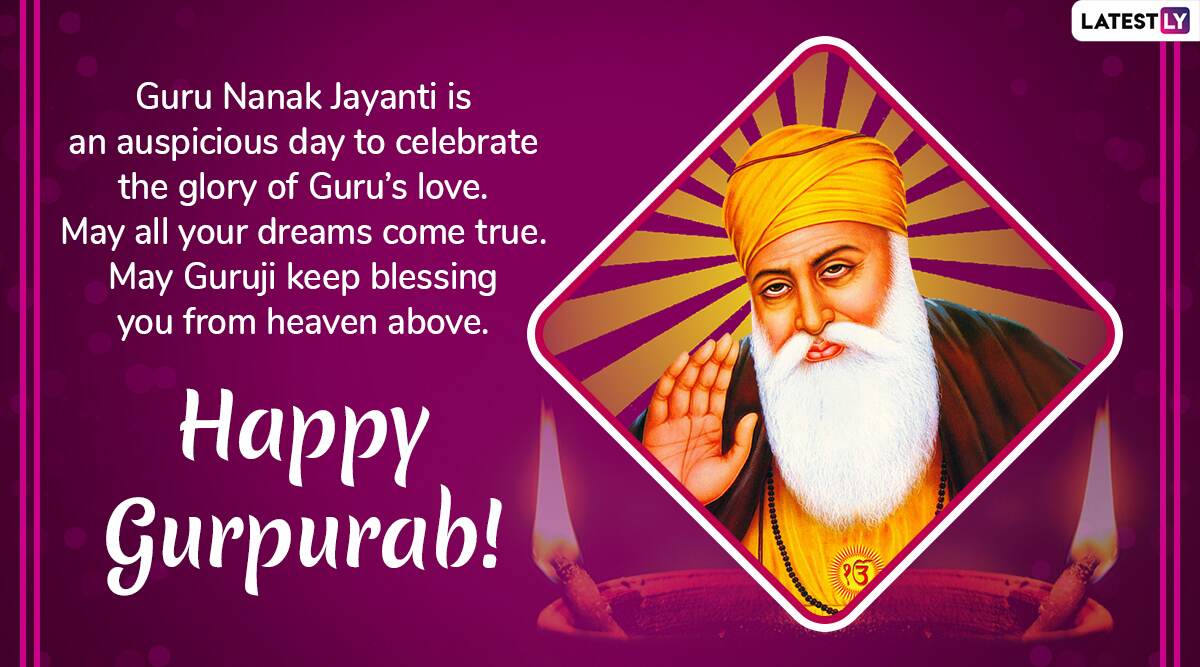 WhatsApp Message Reads: Live in the eternal bliss of Guruji's care, and remember for you he is always there. Happy Guru Nanak Dev Ji Jayanti!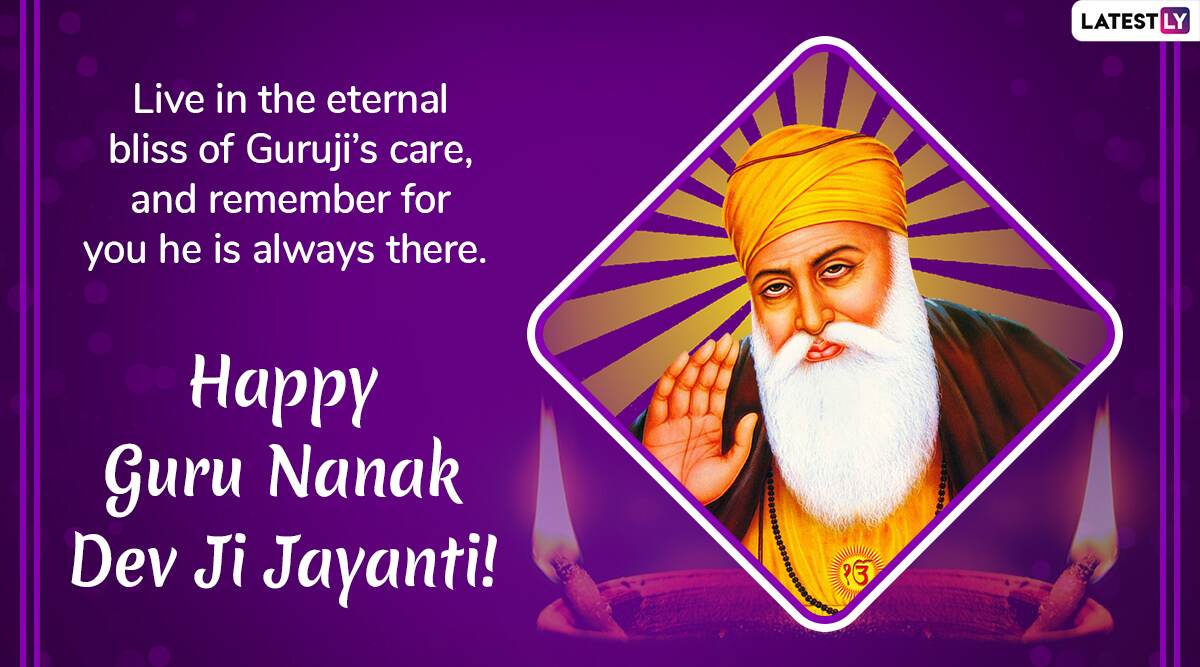 WhatsApp Message Reads: May Nanak be your guiding star through the course of your life and shower his blessings on you. Happy Guru Nanak Jayanti!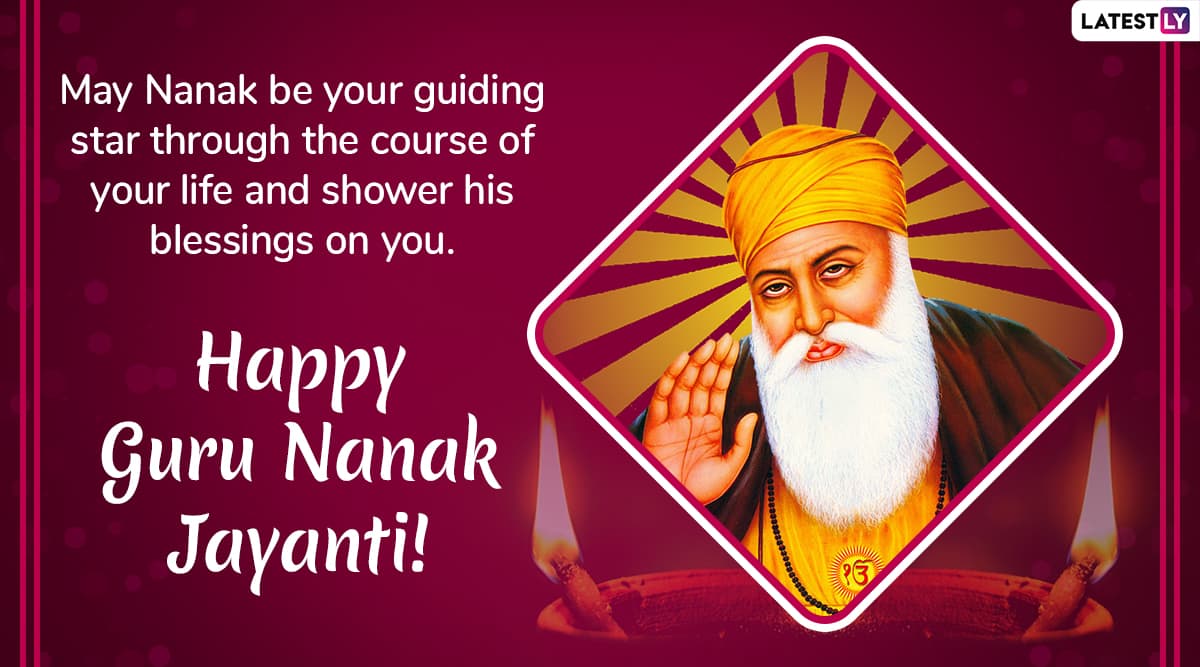 WhatsApp Message Reads: May the holy teachings of Guru Nanak Dev ji guide you through the right path in your life. Happy Gurpurab!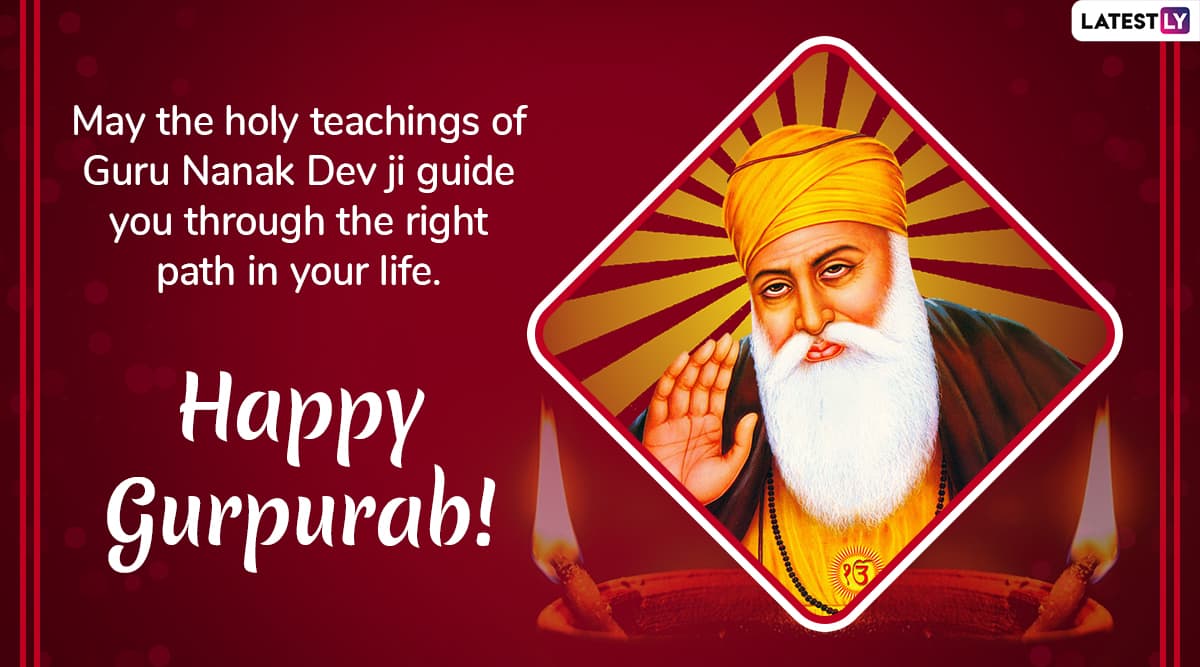 Gurpurab WhatsApp Stickers
Since Whatsapp has become one of the main media of wishing each other on festivals, the app always comes up with amazing stickers for different Indian festivals. Now you can wish Gurpurab to your friends and family on Whatsapp via stickers of Guru Nanak ji. If you are looking for stickers to send around on on Guru Nanak Jayanti, click on this Google play store link for Gurpurab Whatsapp stickers.
Gurpurab celebrations reiterate the basis of Sikhism, which has been praised for centuries. Each aspect of this celebration holds some importance for the devotees, whether it is preparing or enjoying the Langar feast, which signifies the spirit of seva and bhakti of humanity irrespective of caste, creed, gender or class, or the early morning Prabhat Pheri, which aims at spreading the message of Guru Nanak, each ritual associated with this festival is significant. We hope that these messages come in handy for you to celebrate a peaceful Gurpurab. Happy Guru Nanak Jayanti.