Labour Day is an annual holiday observed in many countries across the world, to celebrate the achievements of workers. For most countries, Labour Day is linked with International Workers' Day or May Day which is observed on May 1 as well. The theme of 2019 Labour Day is "Uniting Workers for Social and Economic Advancement." As the first day of May, calls for significant celebrations, the search for Labour Day greetings is high. As individuals are observing Labour Day 2019 today, they also look for powerful quotes and messages to share with their fellow mates and family, honouring the workers' contributions towards the development of all the nations. Hence, we have compiled Labour Day 2019 Facebook greetings, wishes, SMS, images, WhatsApp sticker links, Labour Day GIFs for you to mark the significant contributions made by the working class people.
Labour Day has various histories for various countries, but the primary reason is commemorating a stand made against the exploitation of the working class population. The celebration has its significant origins in the labour union movement, specifically the eight-hour day movement, which advocated eight hours for work, eight hours for recreation and eight hours for rest. Every year, on 1st May, people honour the labour movements that made the flexibility worker culture possible, while organising gatherings. Along with attending Labour Day events, send these Labour Day greetings and wishes through social media platforms to observe this significant celebration. Best Labour Day WhatsApp Messages, Facebook Status & SMSes to Send on This International Workers' Day.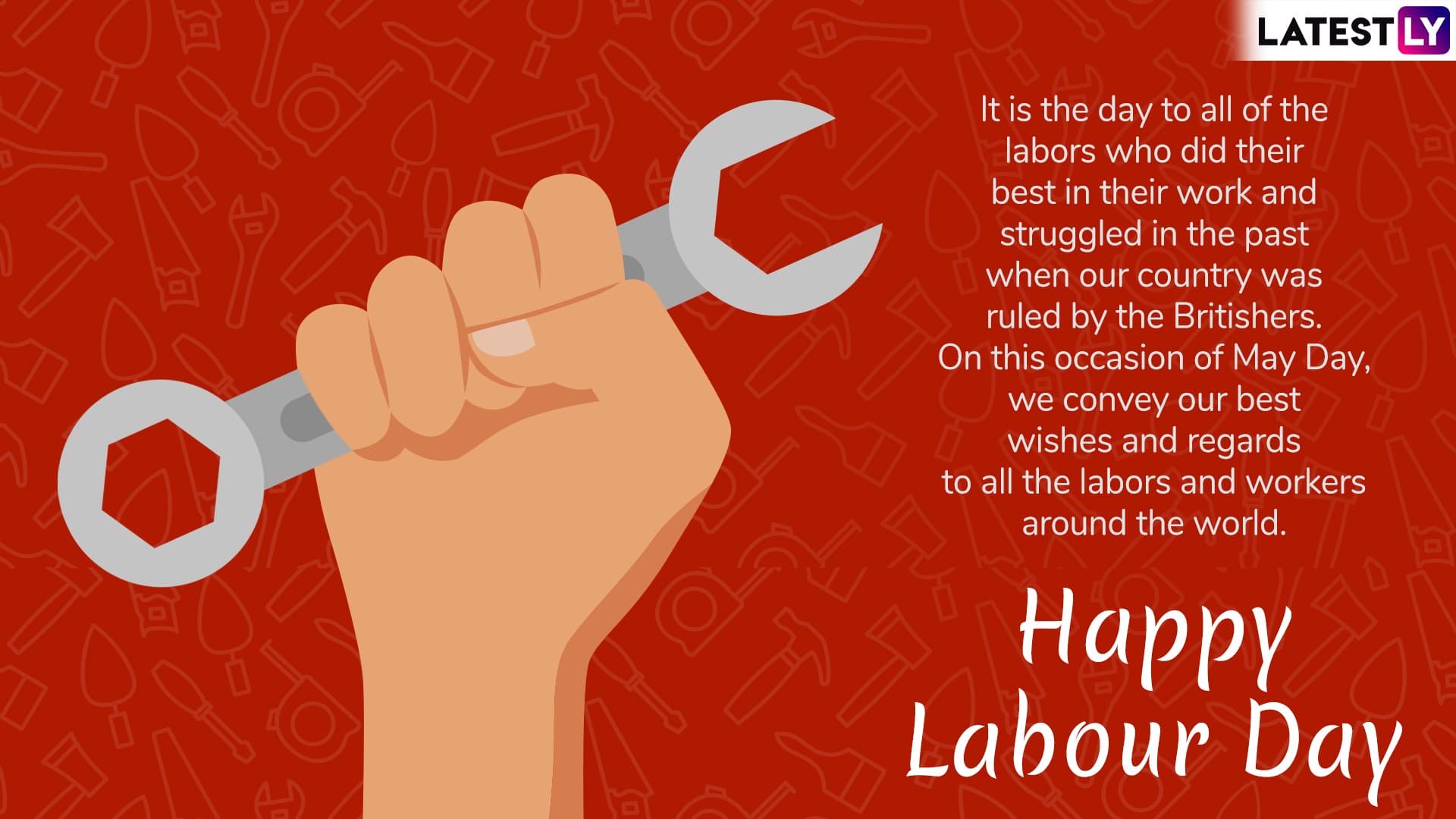 WhatsApp Message Reads: It is the day to all of the labors who did their best in their work and struggled in the past when our country was ruled by the Britishers. On this occasion of May Day, we convey our best wishes and regards to all the labors and workers around the world.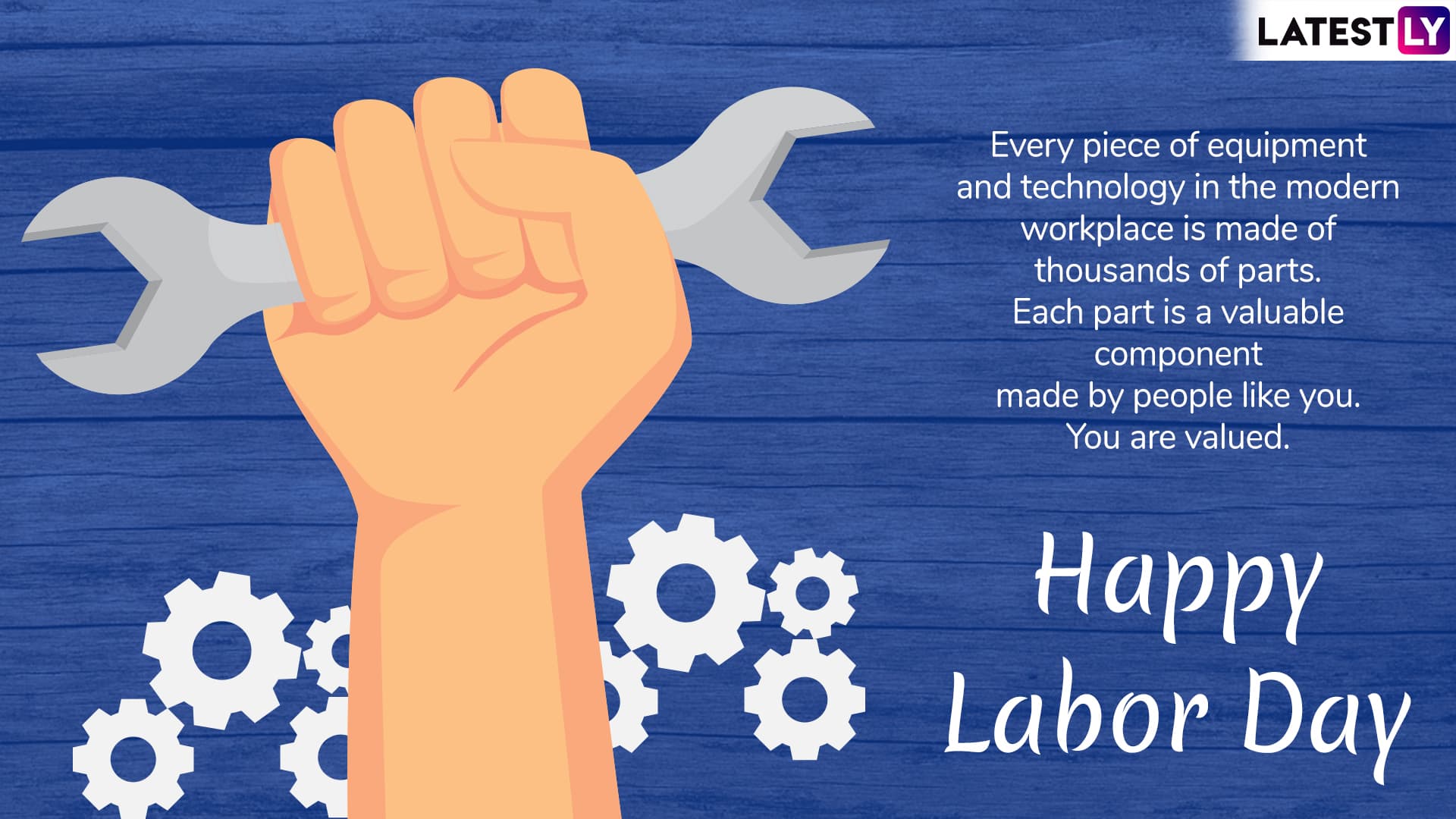 WhatsApp Message Reads: Every piece of equipment and technology in the modern workplace is made of thousands of parts. Each part is a valuable component made by people like you. You are valued. Happy Labor Day.
WhatsApp Message Reads: Celebrate workers; celebrate the existence and growth of every nation.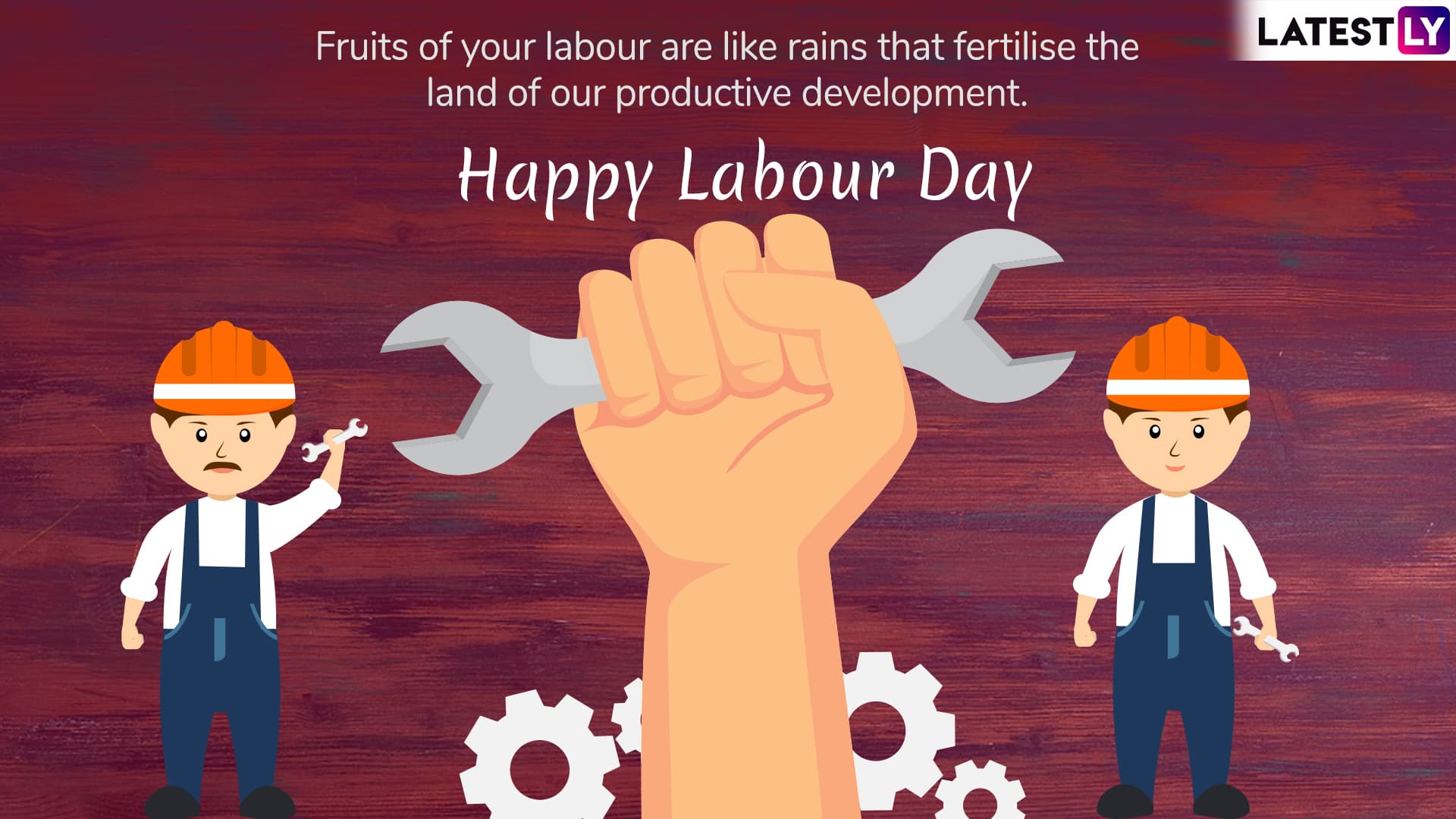 WhatsApp Message Reads: Fruits of your labour are like rains that fertilise the land of our productive development. Happy Labour Day.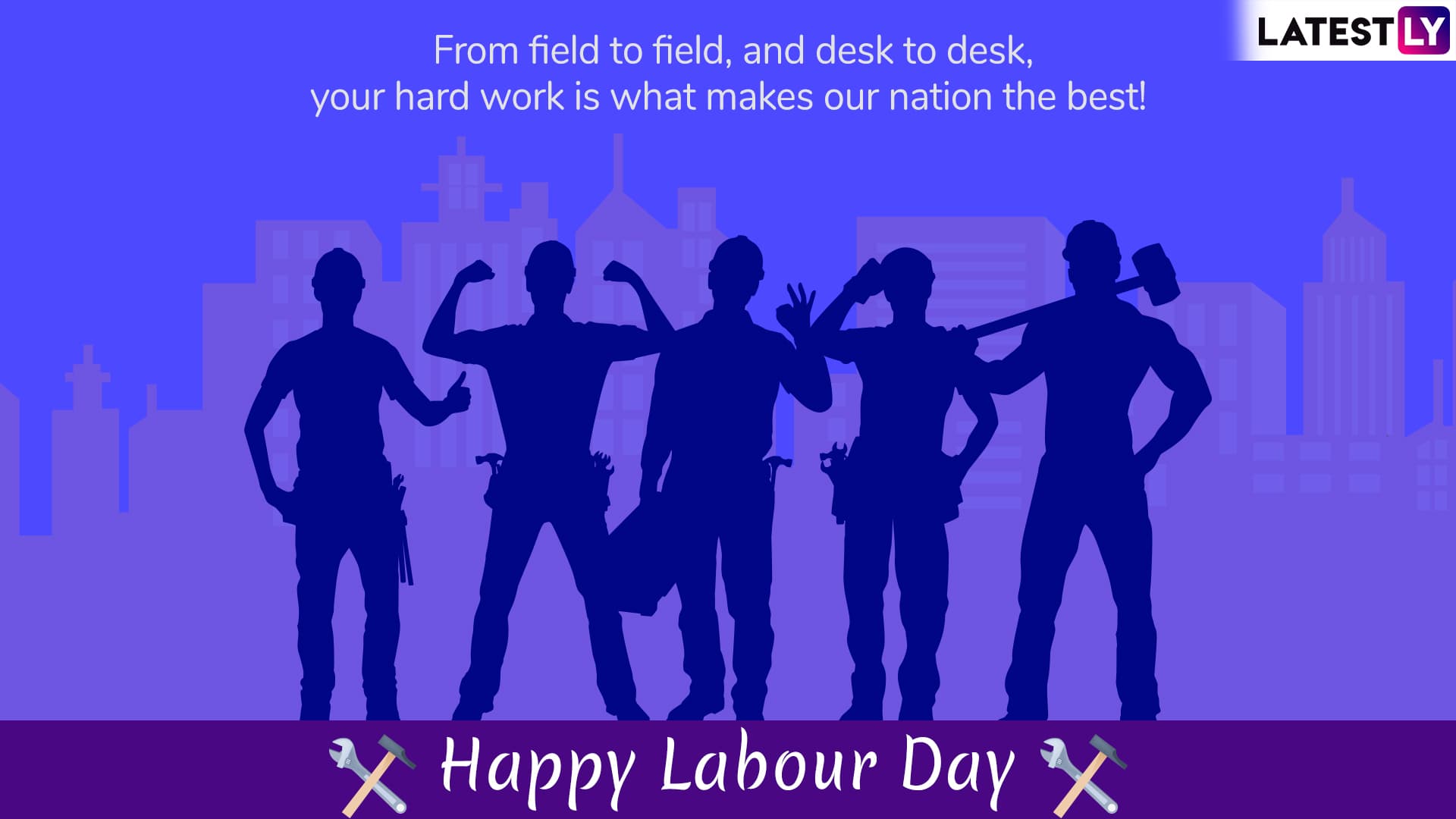 WhatsApp Message Reads: From field to field, and desk to desk, your hard work is what makes our nation the best! Happy Labor Day.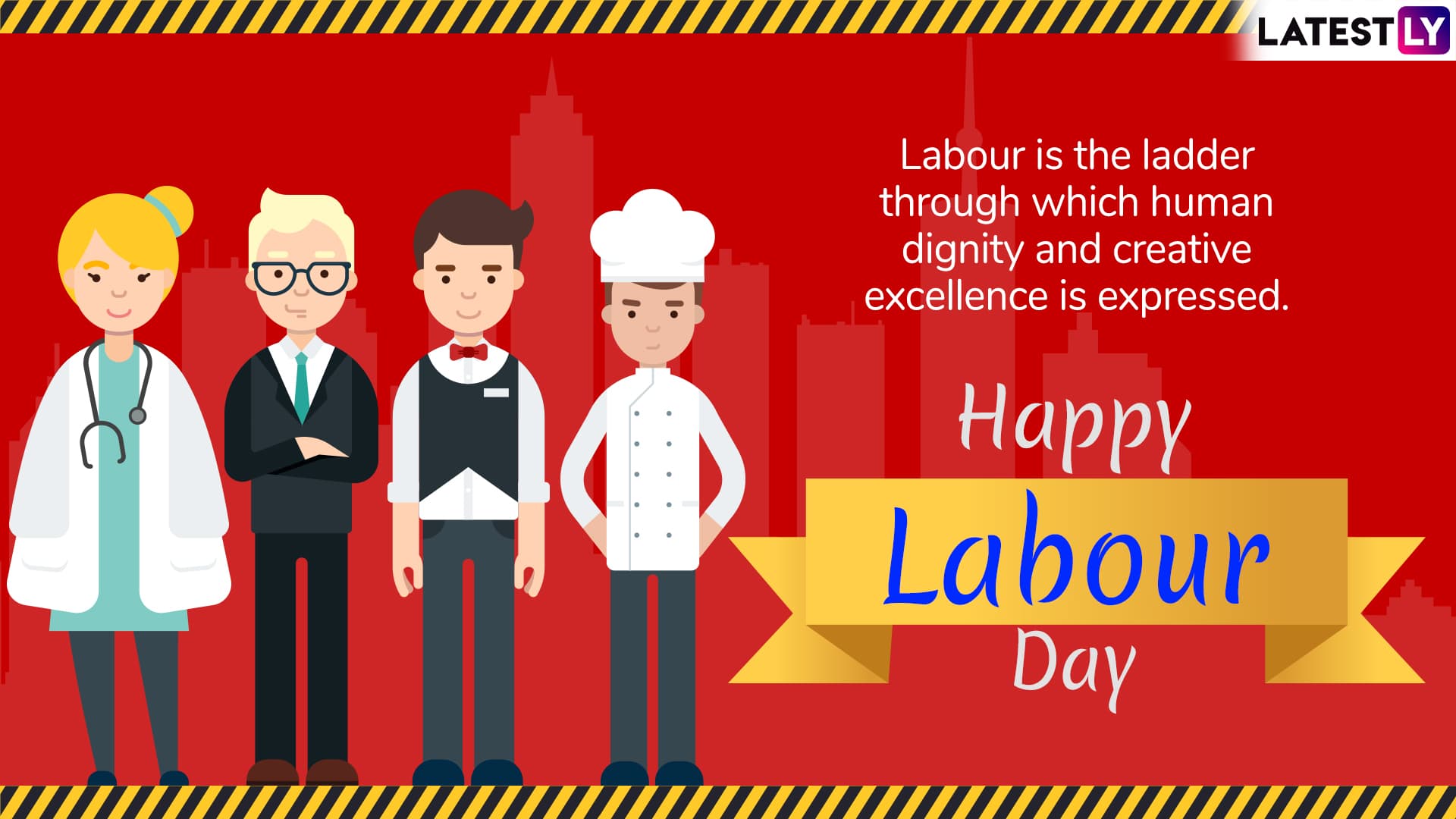 WhatsApp Message Reads: Labour is the ladder through which human dignity and creative excellence is expressed. Happy Labour Day.
Download Labour Day 2019 WhatsApp Stickers
WhatsApp has introduced a super collection of stickers, honouring worldwide festivities and events. All the festivals today has dedicated WhatsApp stickers that the Android phone users can download for free. Visit Play Store app or click here, to get your hands for Labour Day 2019 stickers.
We hope that the above Labour Day greetings for 2019 celebration will be useful to you. Join parades and gatherings, while honouring the working class of people across the world. Many countries that signify May Day as an official holiday will also feature elaborate famous and military parades to observe Labour Day.