Call it International Workers' Day or Labour Day or May Day, it would be the same, but the struggle, dedication and commitment of the proletariat class - representing the actual owners of production - can simply be never denied or underscored. Let us celebrate this memorable day by sharing motivational International Worker's Day quotes, Labour Day greetings, May Day wishes, WhatsApp messages, Labour Day photos, Labour Day images with quotes, GIF greetings and messages to wish Happy Labour Day 2019!
On May 1, along with India, the entire world salutes to the hard work and perseverance of the workers' class who fought the great battle of exploitation for centuries to break the chain of bonded labour and help us attain the right of working 8-hours a day (on the maximum). International Workers' Day 2019: Date & Significance of The Proletariat Festival Commemorating Struggle to Achieve 8-Hour Working Day. 
Among the many other important days of the year, this 'International Labour Day' holds prominence as it represents the sweat and blood of those brave men who fought for what is right and what's deserving. Here are some inspiring wishes for all the fellow labours on International Labour's Day: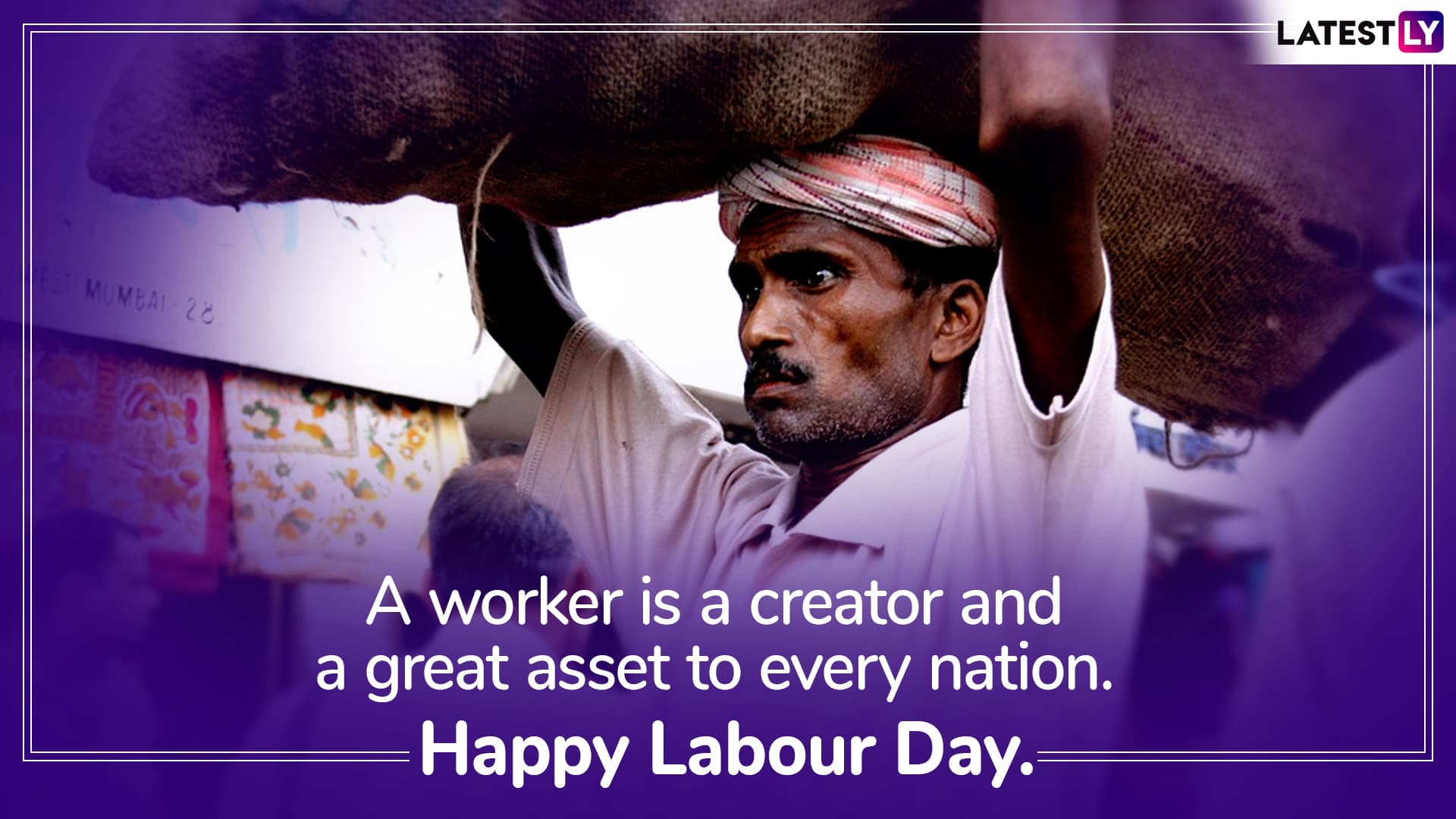 WhatsApp Message Reads: A Worker Is a Creator and a Great Asset to Every Nation. Happy Labour Day.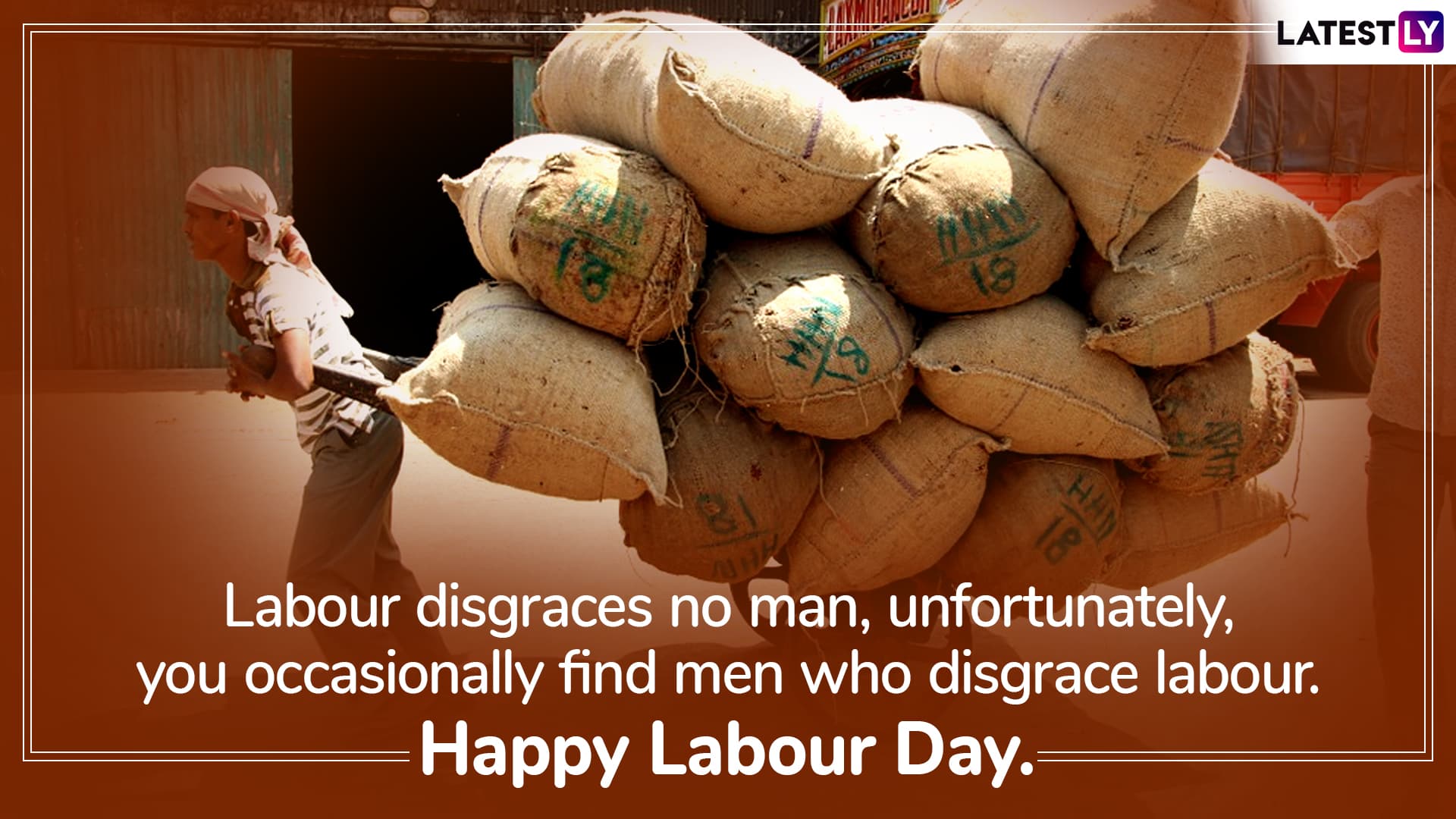 WhatsApp Message Reads: Labour Disgraces No Man; Unfortunately, You Occasionally Find Men Who Disgrace Labour. Happy Labour Day.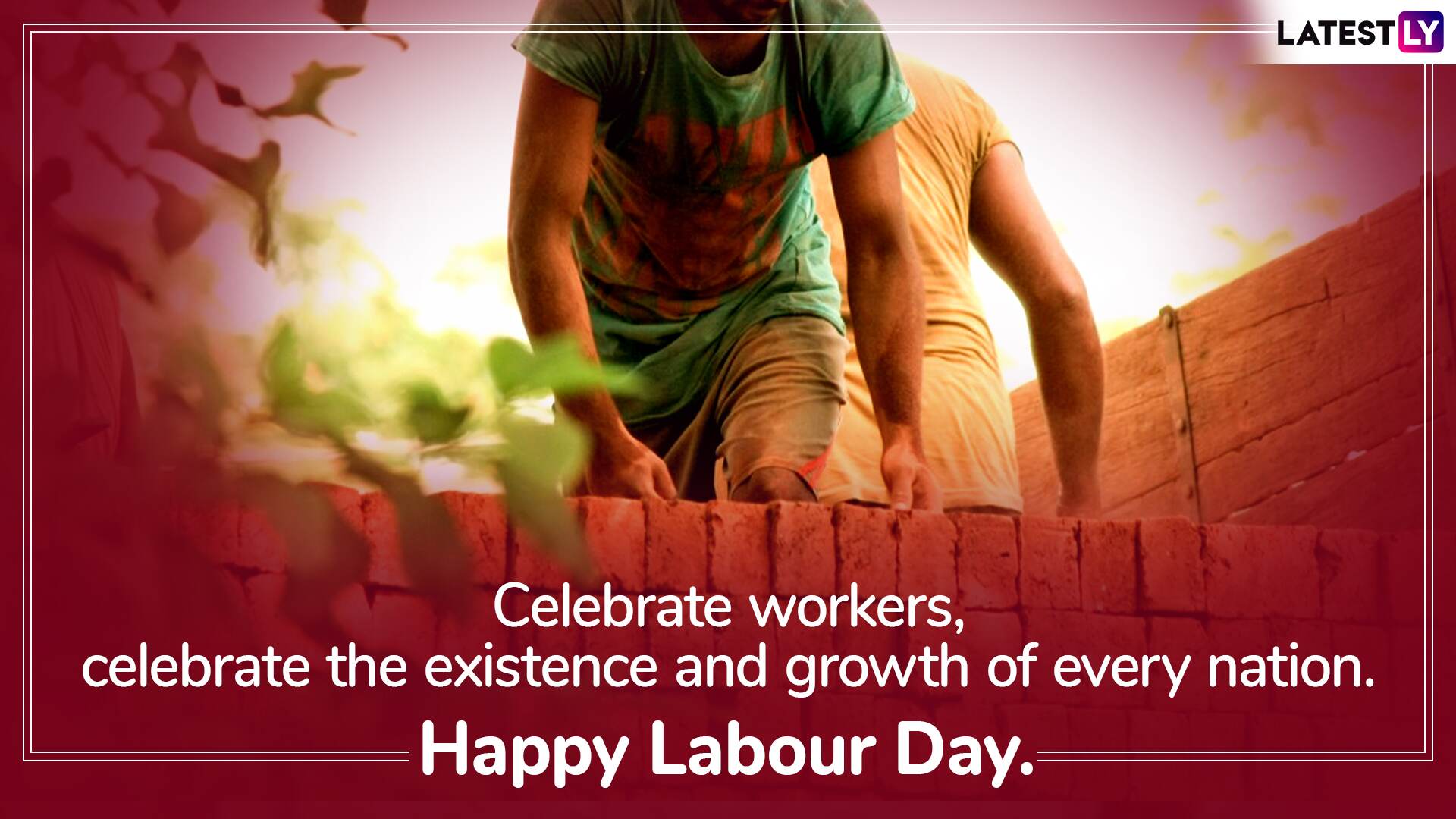 WhatsApp Message Reads: Celebrate Workers; Celebrate the Existence and Growth of Every Nation. Happy Labour Day.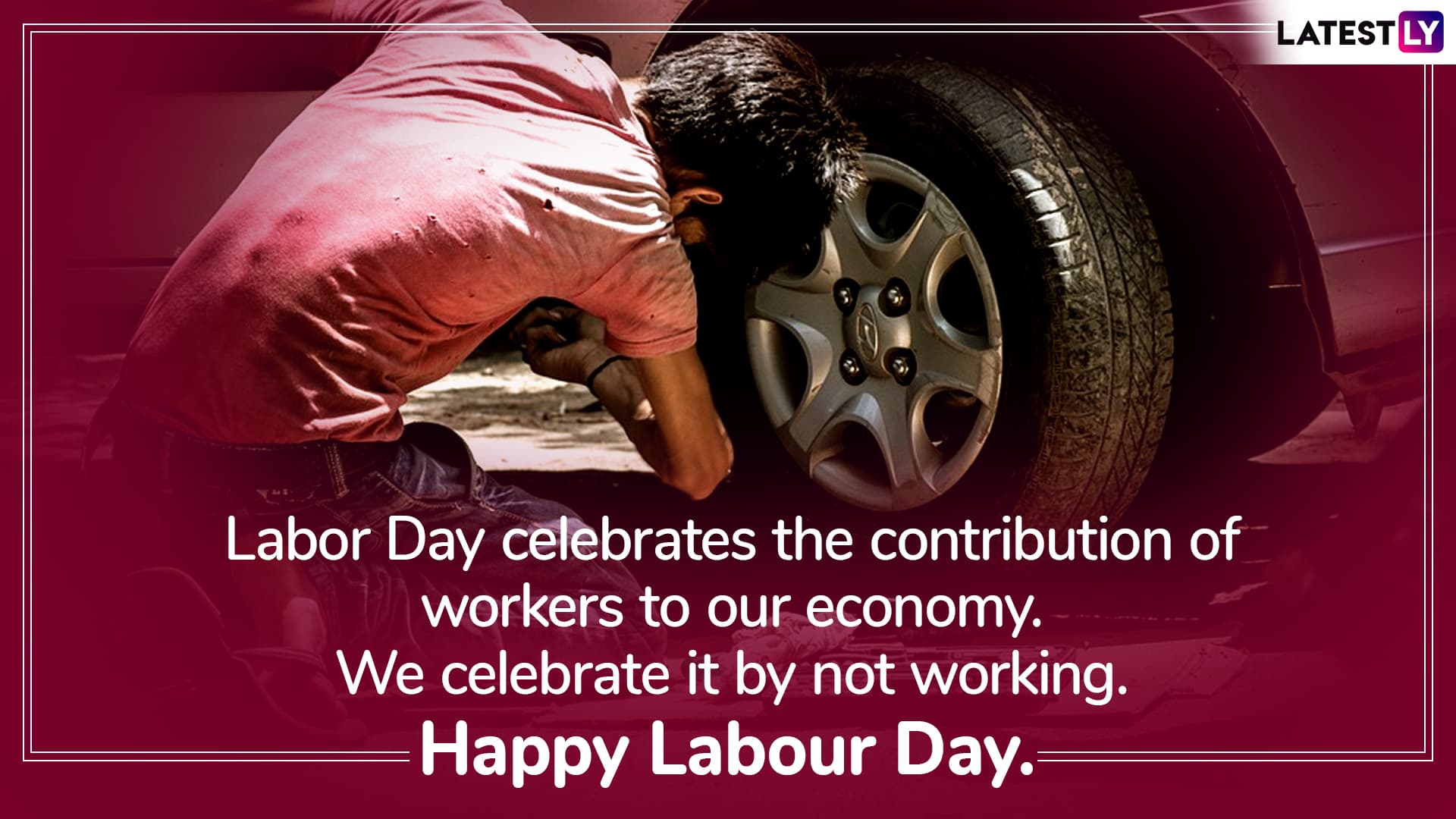 WhatsApp Message Reads: Labor Day Celebrates the Contribution of Workers to Our Economy. We Celebrate It by Not Working. Happy Labour Day.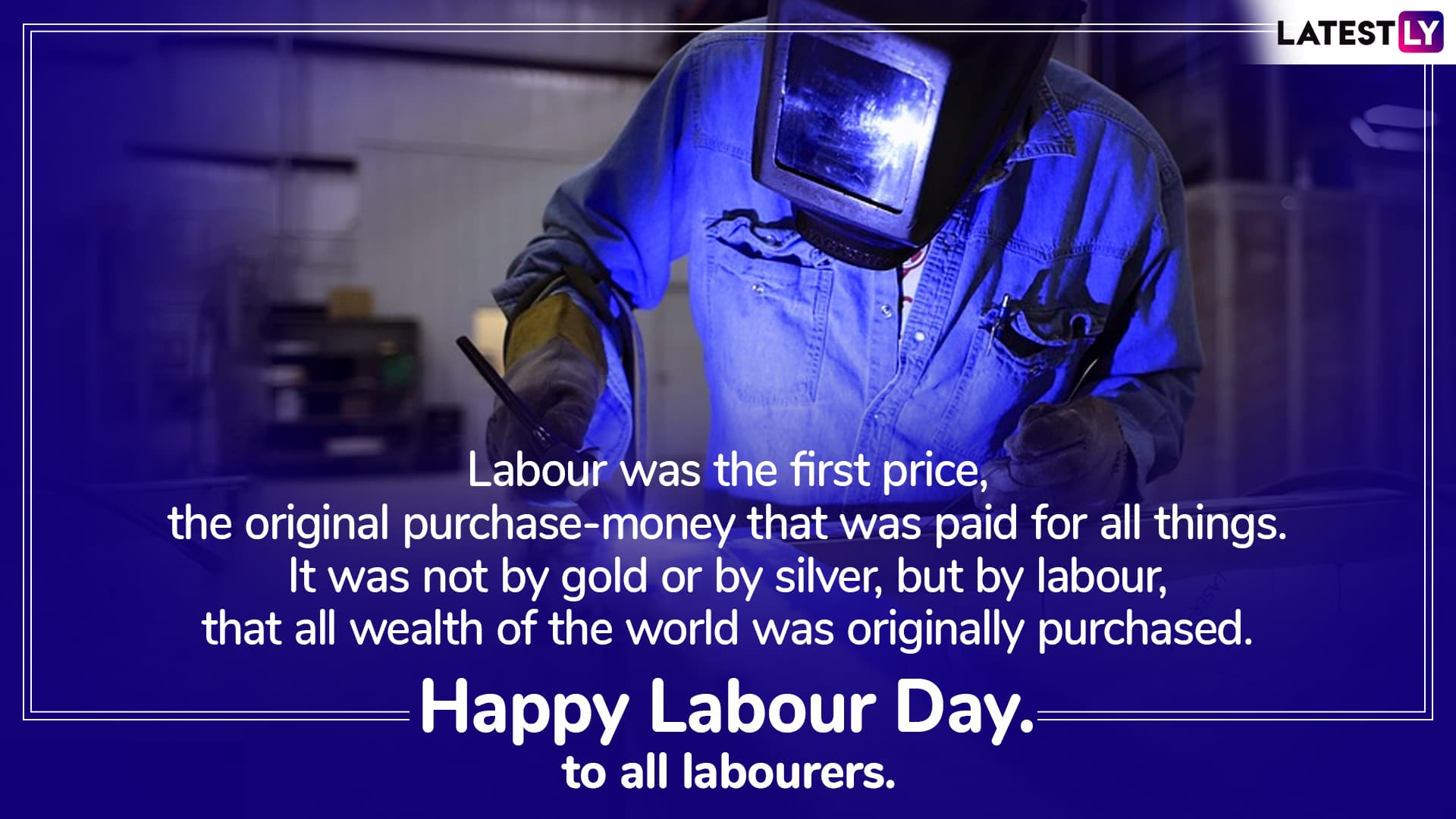 WhatsApp Message Reads: Labour Was the First Price, the Original Purchase-Money That Was Paid for All Things. It Was Not by Gold or by Silver, but by Labour, That All Wealth of the World Was Originally Purchased. Happy Labor Day to All Labourers.
Historical Aspect
Looking at the historical aspect, the protest for 8-hour shift began in the 1980s in the United States of America. There are some who argue on the proposition of 'Labour Day' in the year 1880, while other historians claim Labour's movement began in 1882, 1887, 1889 and even 1894.
However, workers uniting in Haymarket Affair in Chicago in 1886 to celebrate May 1 as International Workers' Day seems more logical. Reason being, about 400,000 workers protesting peacefully for an eight-hour day shift were attacked and many got killed. Following this, protests and demonstrations held in different parts of the world and soon it became a global sensation, where workers started taking a stand for their rights. Download Free International Workers' Day HD Images With Quotes to Greet Fellow Comrades!
With demonstrations and protest occurring globally for workers' rights and proletariats taking a stand for themselves in the coming decades, May 1 gained prominence and now we celebrate this day as International Workers' Day' or 'International Labour Day' or simply 'May Day'. We at LatestLY stand with the proletariat class and commemorate the labour's and working classes' hard work on this day.