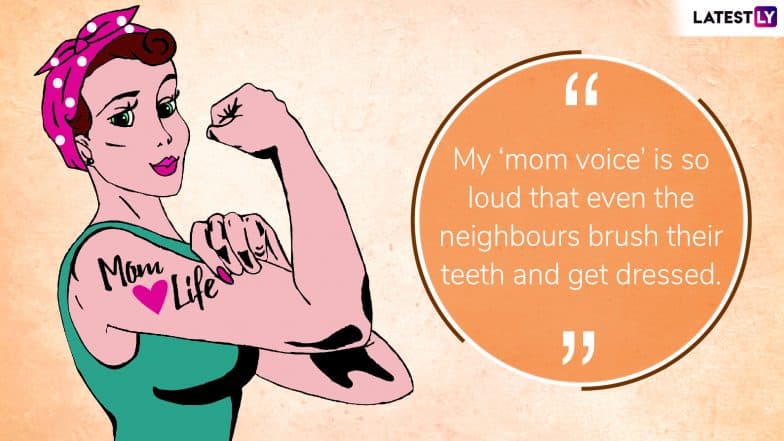 Happy Mother's Day to all the moms of the world. It's that one day of the year when kids are at their best behaviour and dads bring breakfast to you in bed! How you wish they were this considerate throughout, right? But sadly, they aren't. If you are a realistic mom, you'd know that motherhood isn't always gratifying. There are days when you feel like the World's Best Mom. And some days, you have to really put on a brave face and soldier on. Happy Mother's Day 2019: Not Just Expensive Gifts, Here Are Other Special Ways to Bring a Big Smile on Your Mom's Face!
There's so much that moms do that they don't get credit for. And it's not an easy job! But just like most tough jobs, you need to look at the lighter side to survive. That's what motherhood is all about. For all the practical moms with a dark sense of humour, here are some Mother's Day quotes that will make you chuckle. Mother's Day 2019 Worst Gift Ideas: Dinner Sets to Coupons, Things That Will Get You the Flying-Chappal Treatment.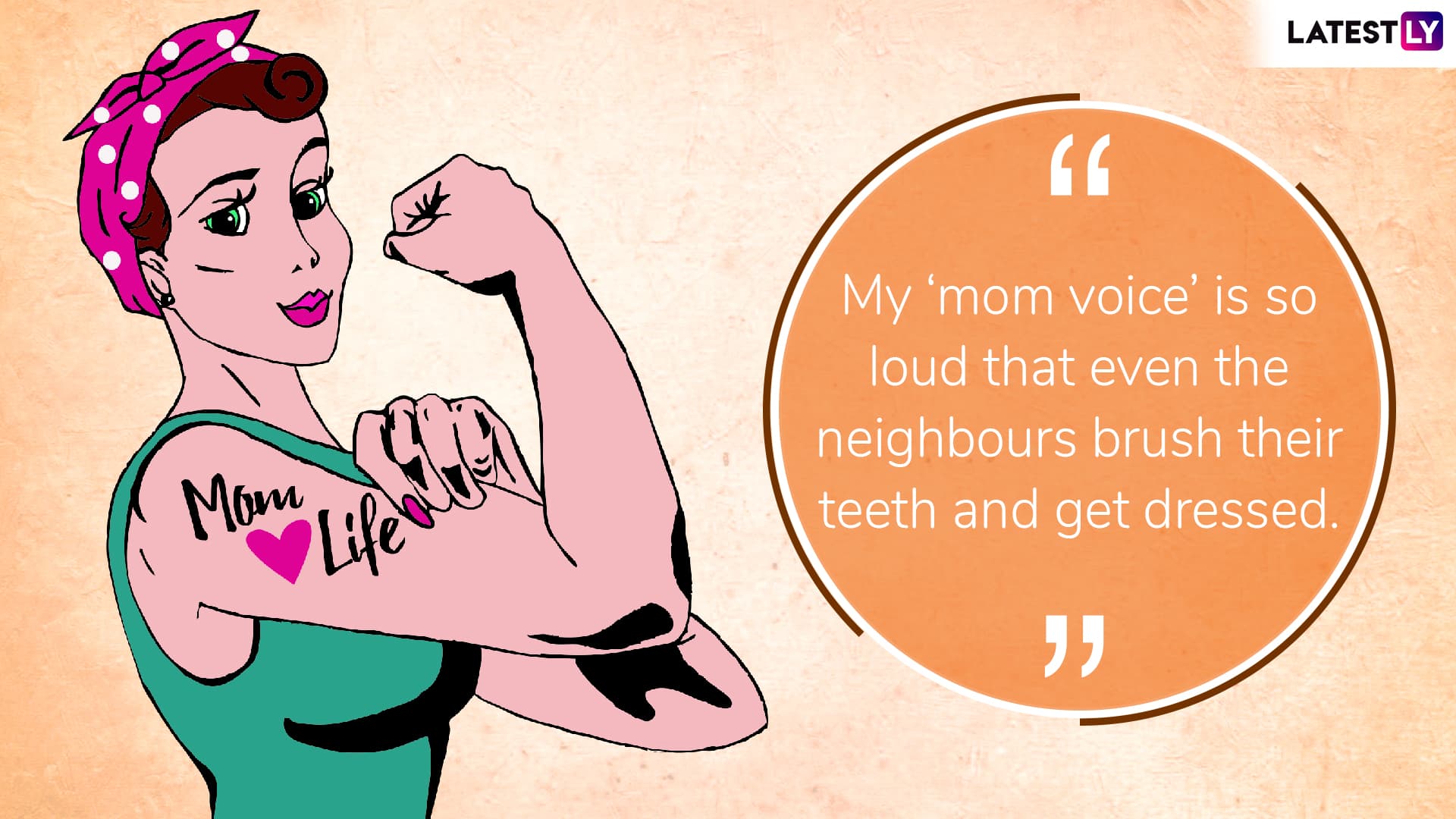 Message Reads: "My 'mom voice' is so loud that even the neighbours brush their teeth and get dressed."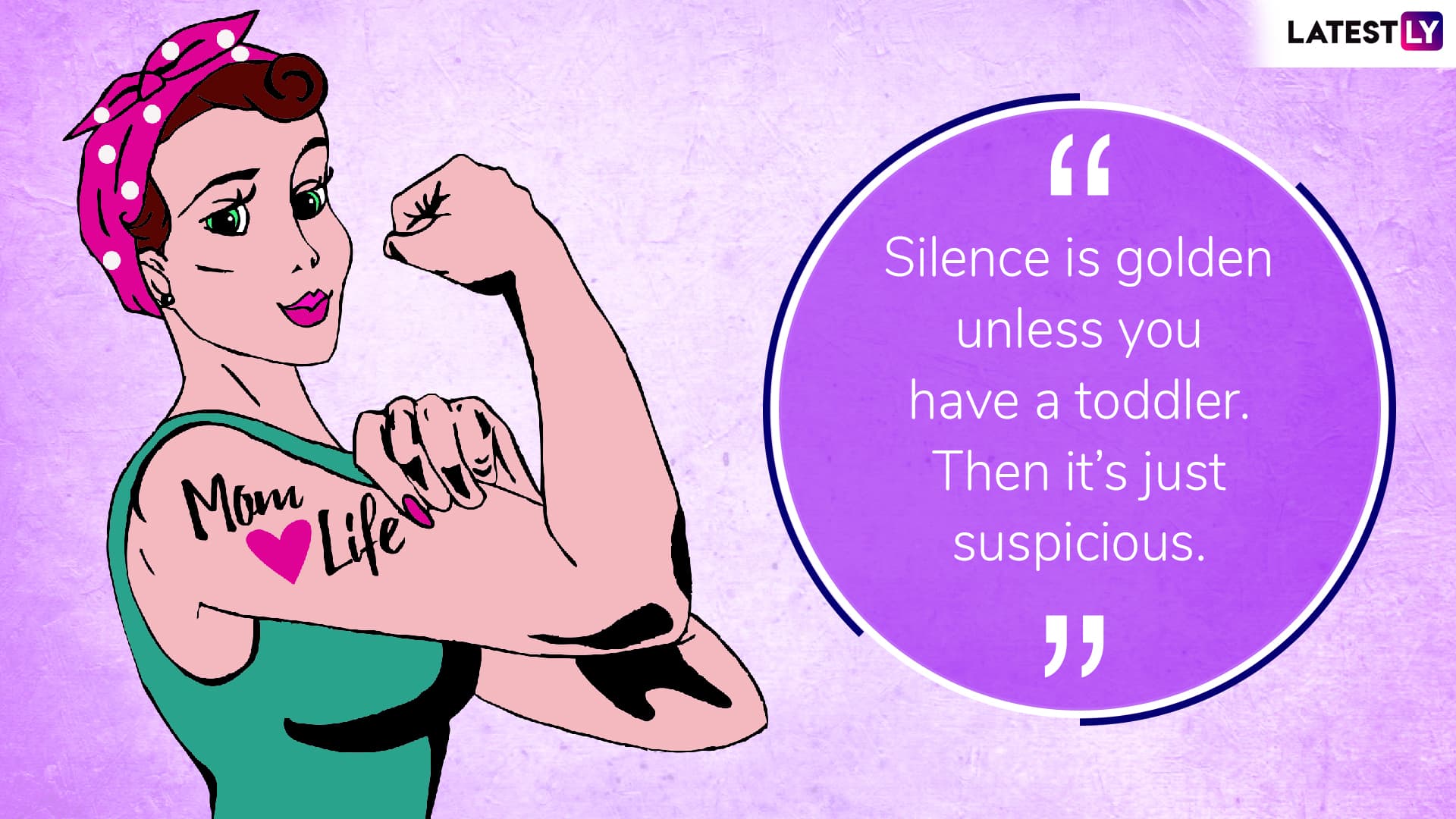 Message Reads: "Silence is golden unless you have a toddler. Then it's just suspicious."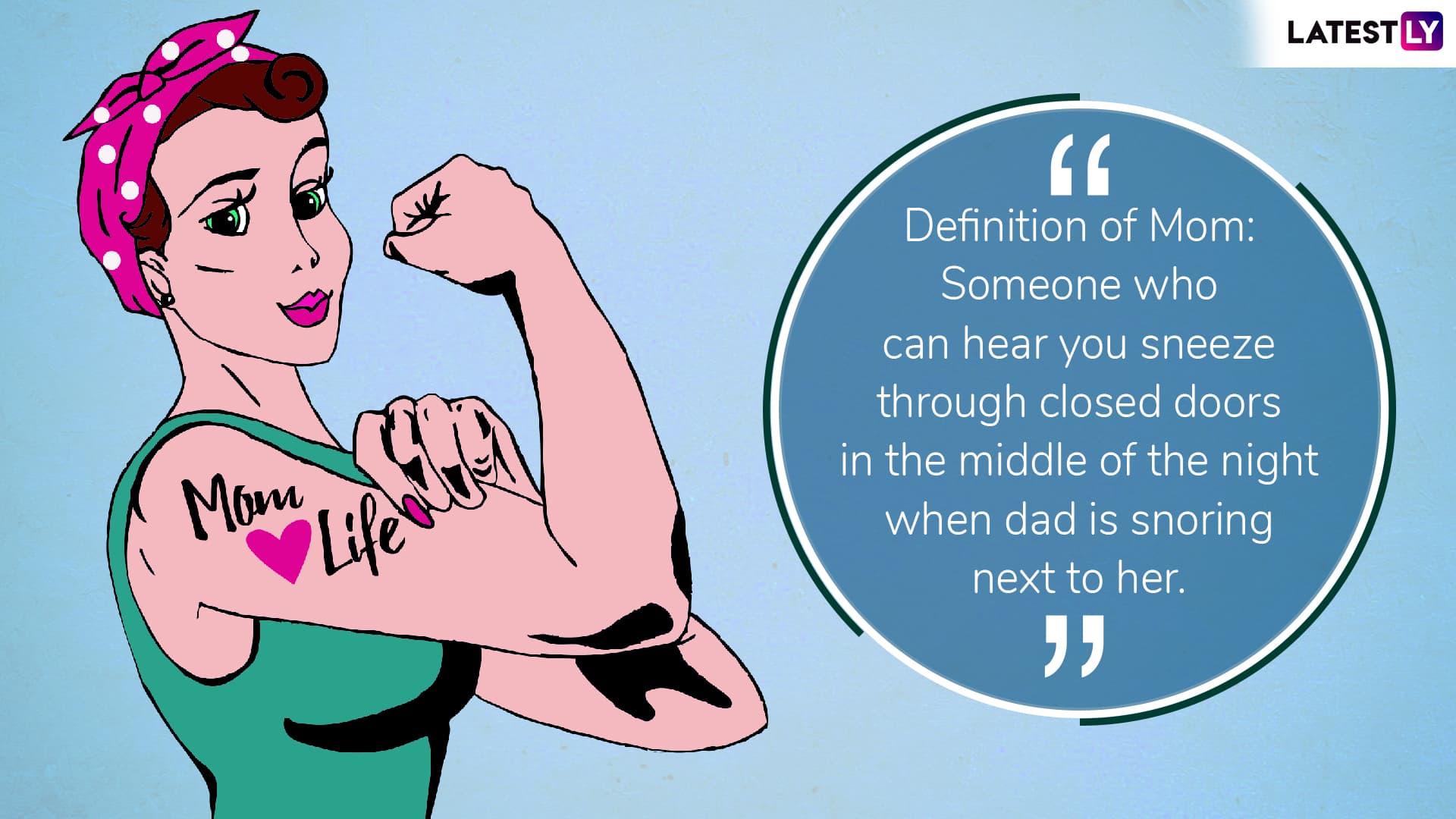 Message Reads: "Definition of Mom: Someone who can hear you sneeze through closed doors in the middle of the night when dad is snoring next to her."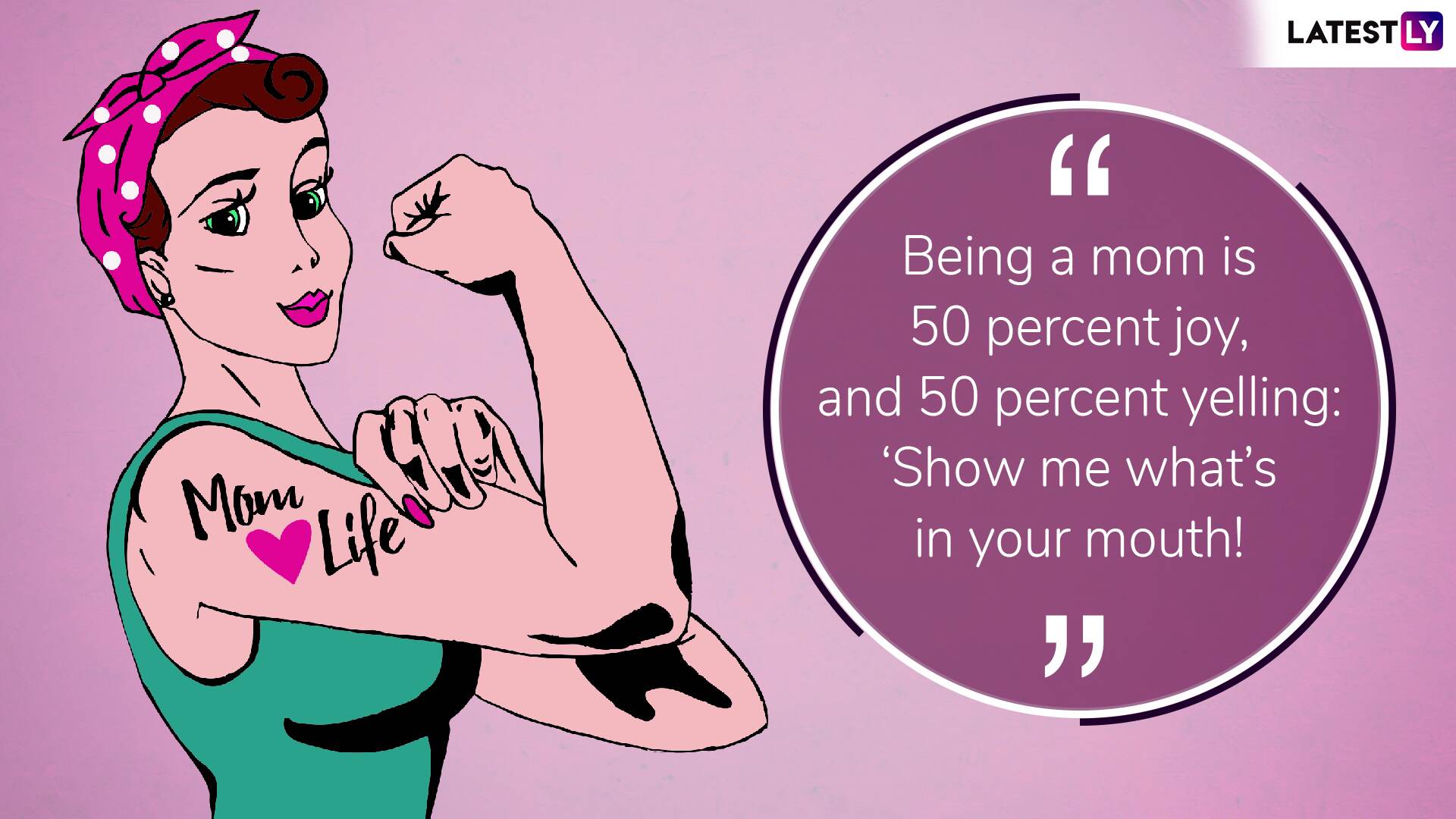 Message Reads: "Being a mom is 50 percent joy, and 50 percent yelling: 'Show me what's in your mouth!'"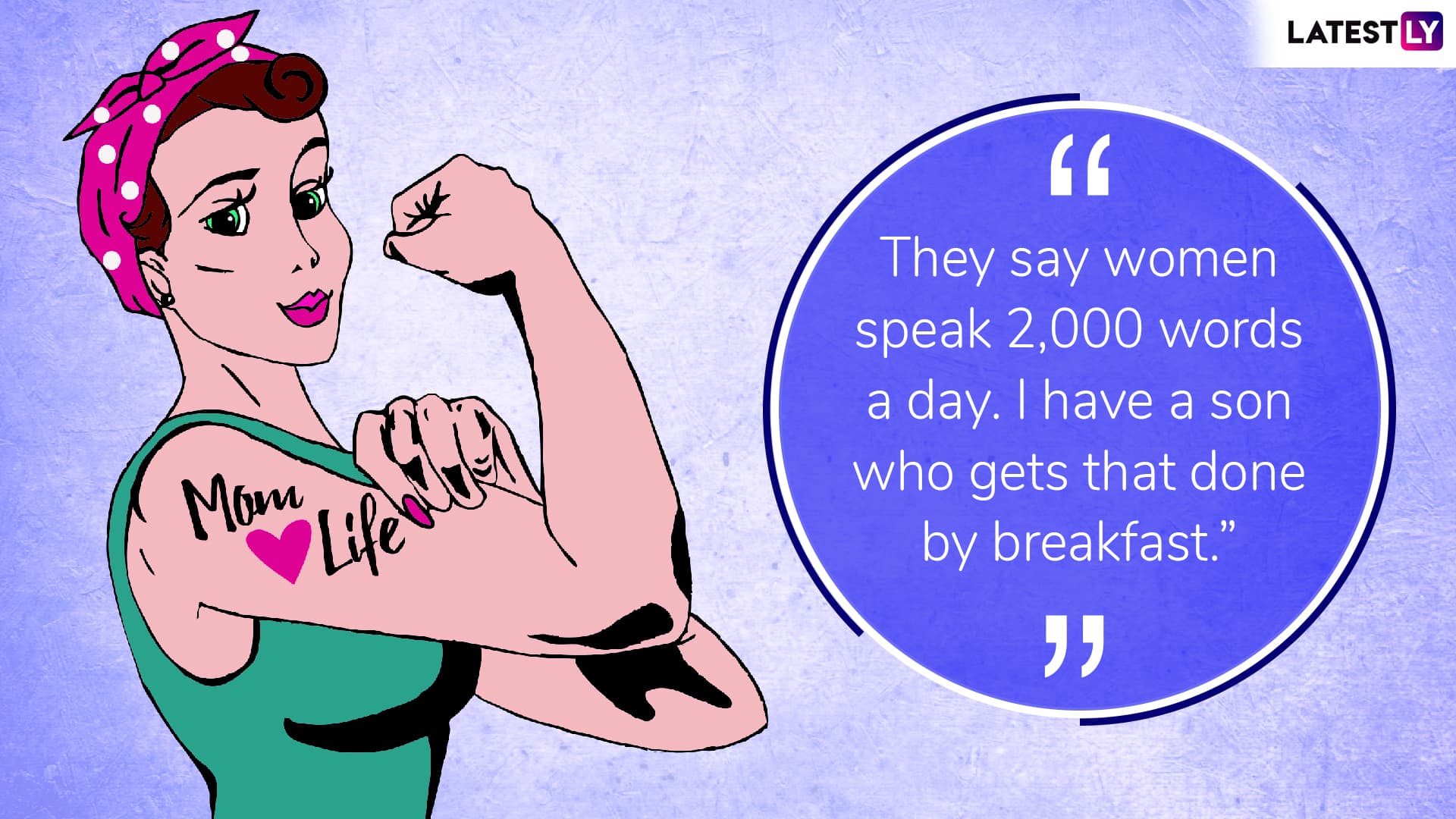 Message Reads:  "They say women speak 2,000 words a day. I have a son who gets that done by breakfast."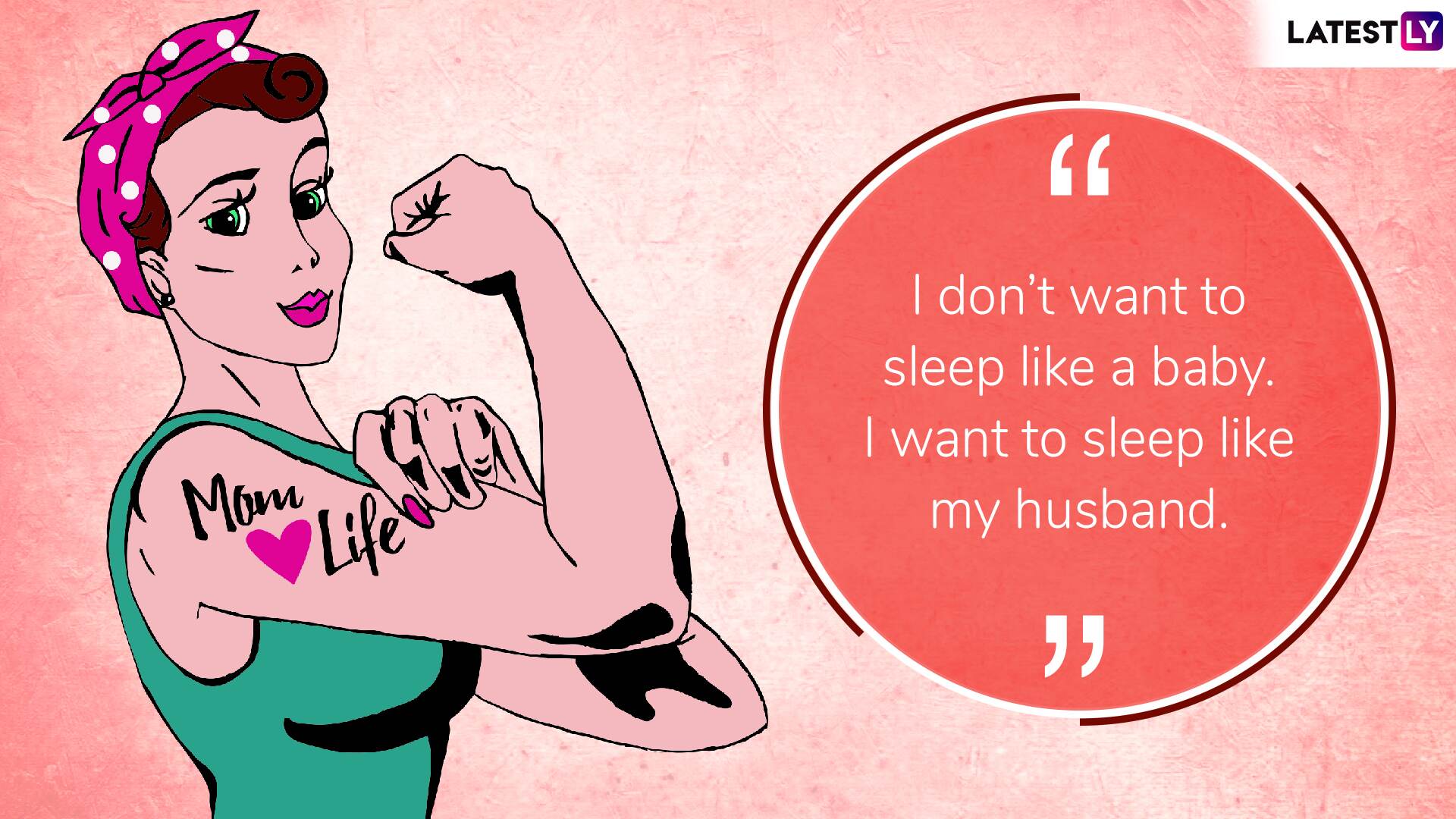 Message Reads: "I don't want to sleep like a baby. I want to sleep like my husband."
Message Reads: "If a woman speaks and no one listens, she's probably a mom."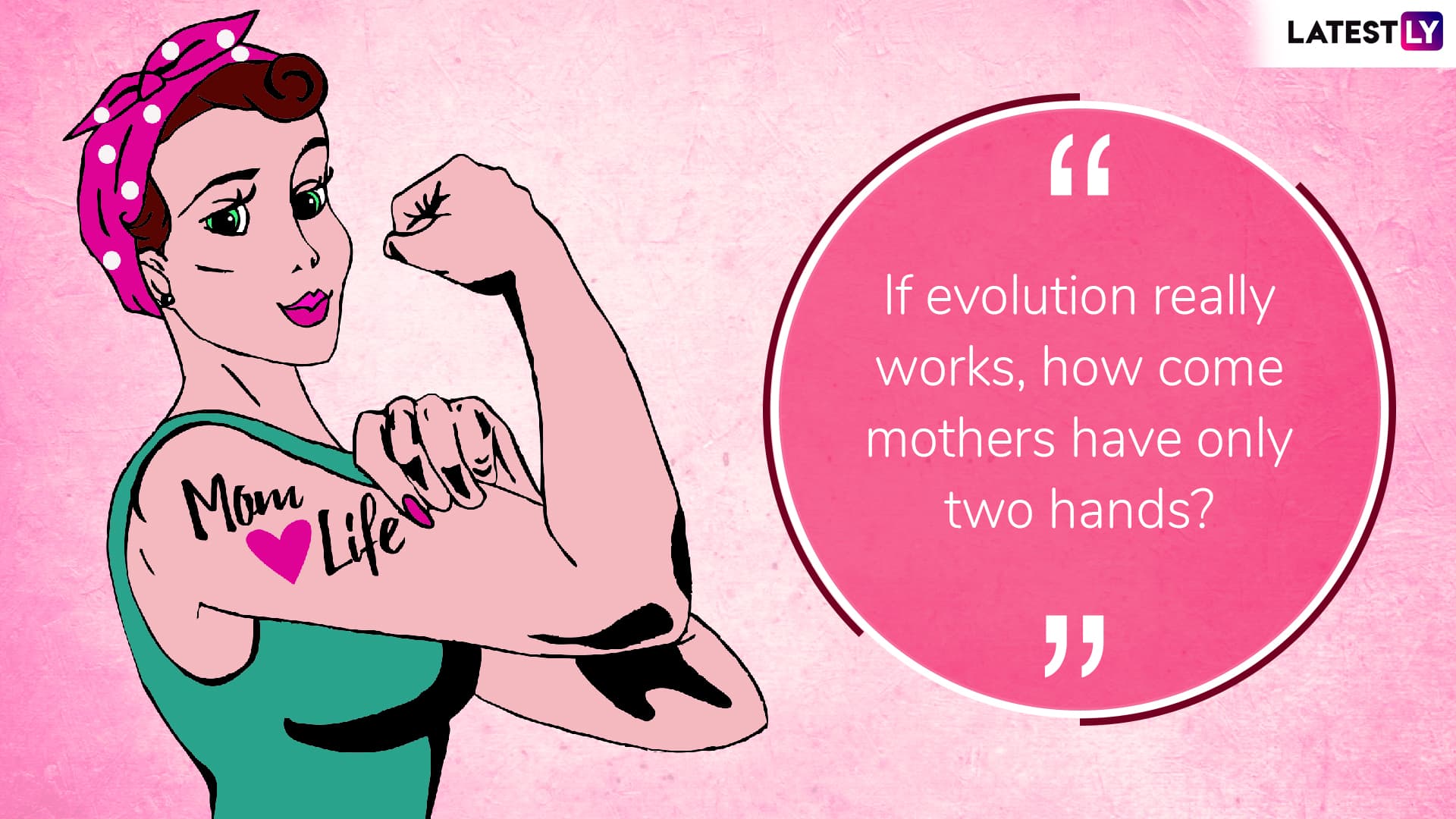 Message Reads: "If evolution really works, how come mothers have only two hands?"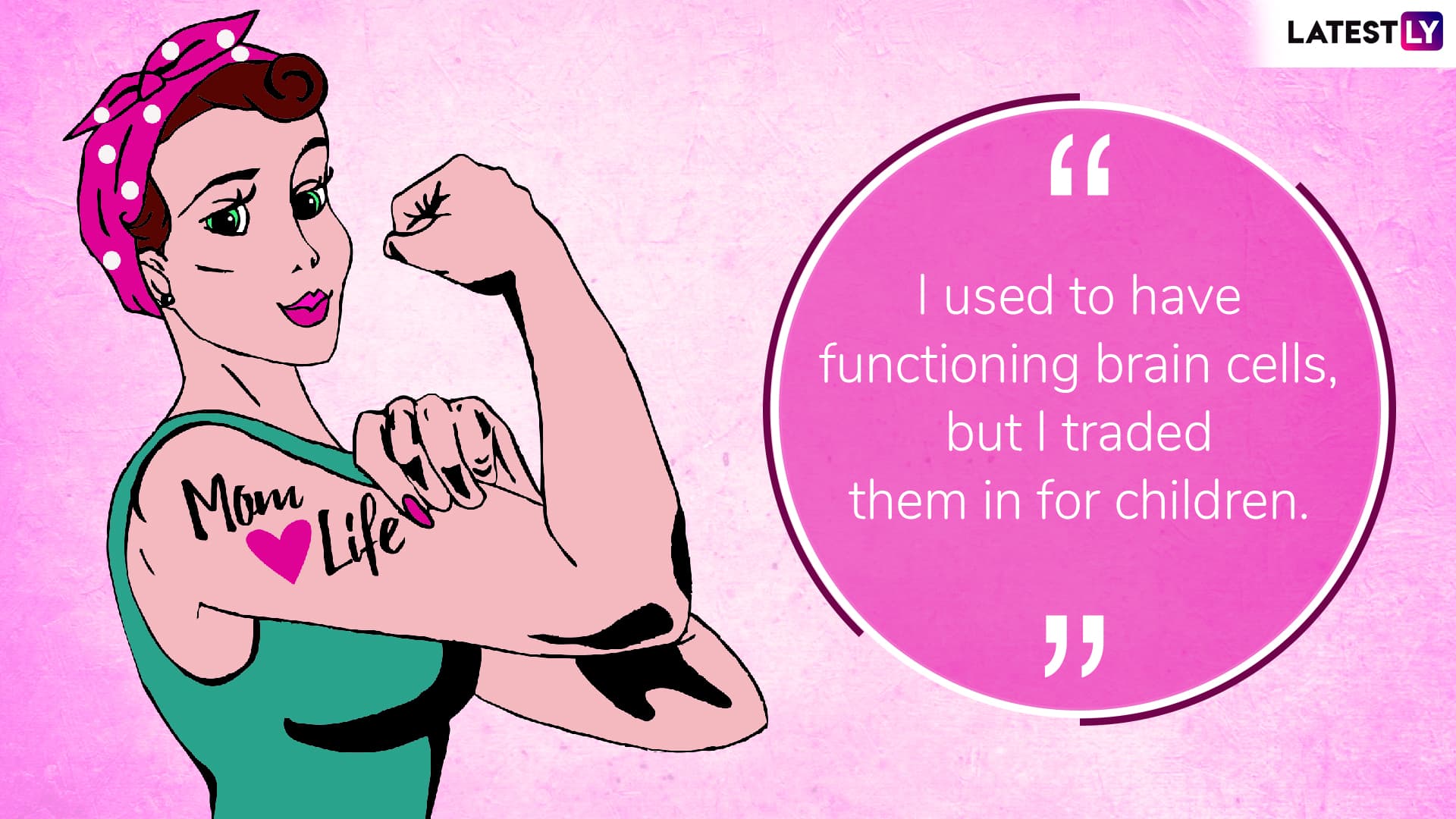 Message Reads: "I used to have functioning brain cells, but I traded them in for children."
Watch Video:
Mother's Day is not only about looking at the bright and beautiful side of motherhood. It's also looking at the hardships, the sleepless nights, the temper tantrums and the dirty diapers. So if you thought these messages were hilarious, share it with another mum who you think needs a hearty laugh. Mothers are the true heroes and we salute each one of them on this Mother's Day!