It is the New Year's Day as the year 2020 has officially begun. From the stroke of midnight, messages and wishes of Happy New Year are flooding in everywhere. The New Year brings with it the promise of better times and bigger opportunities. And as we anticipate the celebrations of NY2020, we cannot help but bank in on the best Happy New Year messages and wishes, New Year 2020 WhatsApp Stickers and Facebook Messages; that we can send to our friends and family. Happy New Decade 2020 Images & Good Morning Wishes: WhatsApp Stickers, Greeting Cards, Facebook Quotes and Hike GIF Messages to Send on New Year's Day.
New Year celebrations have been gaining more and more importance in all our lives, even in India. While we continue to celebrate our own New Years based on the religious calendars, the lustre of December 31 and January 1 celebrations are far from dimming down. From exorbitant vacations and staycations to lavish NYE parties and grand house gatherings, we go to great lengths to ensure that we enter the New Year in a unique, enjoyable and adventurous manner! Happy and Prosperous New Year 2020 Images & HD Wallpapers For Free Download Online: Wish HNY Day With Beautiful WhatsApp Stickers and Messages.
While we finalize the last details of our New Year's plans, there is, of course, the chance that our near and dear ones are separated by distance, time zones and just life. And this is when the internet acts like our knight in shining armour! If you too are spending your New Year's away from some of your loved ones, or if you just want to bring in this day by wishing everyone you have crossed roads with, here are some Happy New Year messages and wishes, New Year 2020 WhatsApp Stickers and Facebook Messages you can send to them!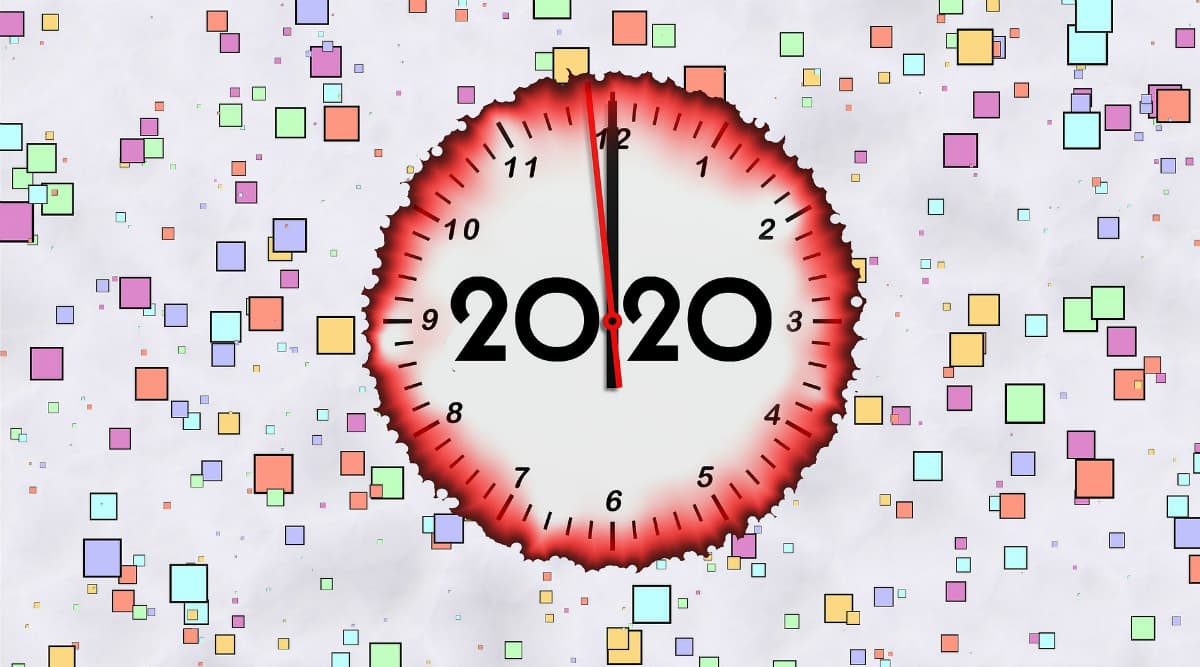 Message reads: Wishing you all a very happy and rocking New Year 2020!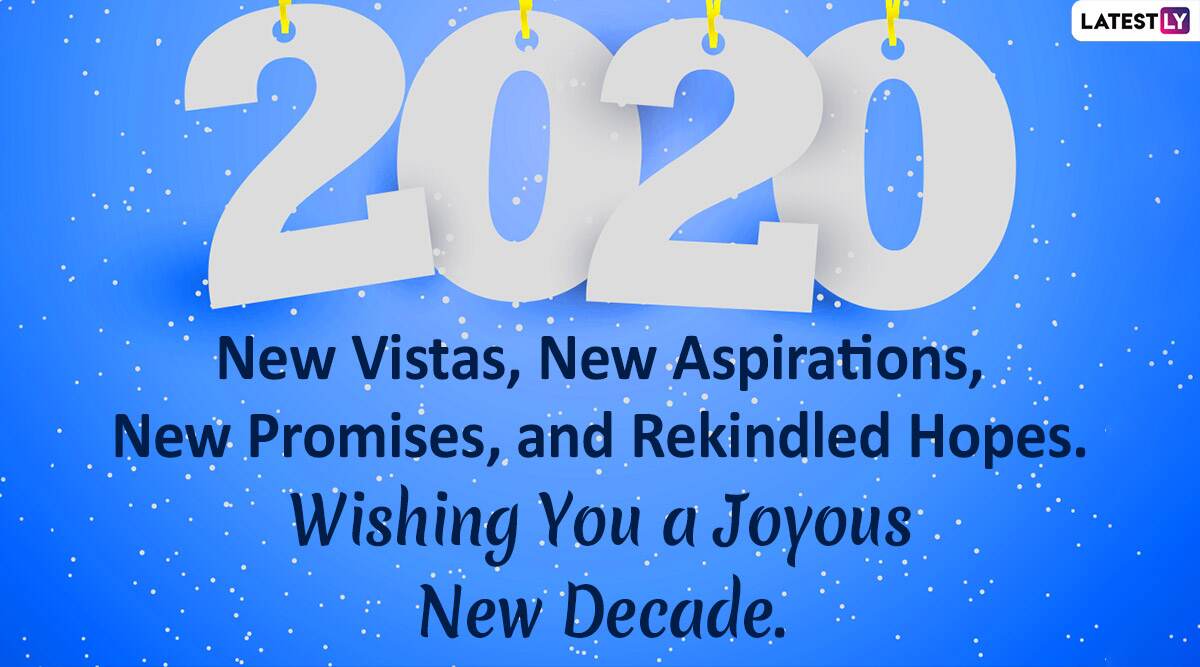 Message reads: New Vistas, New Aspirations, New Promises and Rekindled Hopes. Wishing you a Joyous New Decade.
Message reads: Wishing you a very Happy New Year 2020 and Joyous Decade.
How to Download Happy New Year 2020 Stickers for WhatsApp?
Thanks to WhatsApp Stickers, you can now send your wishes on a single click of a button. Download these new and lovely Happy New Year 2020 WhatsApp Stickers from the Play Store app. You can download it from HERE.
As the occasion of New Year's 2020 Day, i.e. January 1 is here, we at LatestLY, wish you all a very Happy New Year 2020, and hope you begin your New Year in style.