Valentine Week provides lovers with a good seven-day opportunity to start a new relationship or spark new romance between their long-term partnership. Valentine Week 2019 also began with Rose Day on February 7 and is now the focus is on the most important day, Propose Day. Celebrated on February 8, person expresses their deep love and desire to their crush. Many also take this golden opportunity to propose marriage to their partners. Like we have already mentioned, all these days are about lovingly inching towards the romantic Valentine's Day celebrations on February 14. Therefore, the Propose Day 2019 wishes, greetings, messages, and more will also serve as Valentine's Day 2019 greetings in advance. Like always, the collection will remain incomplete without WhatsApp Stickers, GIF greeting videos, image messages and love quotes to wish a Happy Propose Day 2019 and also Happy Valentine's Day 2019 in advance. Propose Day 2019 Images & HD Wallpapers for Free Download Online: Wish Happy Propose Day With Romantic GIF Greetings & WhatsApp Sticker Messages During Valentine Week.
February is denoted as the month of love festival. In fact, two of the biggest global festival and event take place this month and both witness many day celebrations. While one is Chinese New Year, also known as Lunar New Year or Spring Festival, on the other hand, we got Valentine's Day also known Saint Valentine's Day or the Feast of Saint Valentine. There is so much happening around these two events, but Valentine's Day draws much more attention thanks to its popularity among youths. Happy Propose Day 2019 Shayari: Romantic WhatsApp Stickers, Love Quotes, Beautiful Instagram Photos to See Propose Day Greetings This Valentine Week.
Call it the love week or special days of February, Valentine Week is full of festivities, photos, gifts and greetings. On Rose Day, we saw loved one's gifting bouquet of roses, hosting rose-themed parties, handing more rose-themed gifts. And now it is time to welcome the big day – Propose Day. You will have to muster the courage to ask him or her to be your Valentine aka girlfriend or boyfriend. If you're already in a long-term, committed relationship, you can either reminiscence old vows or make new ones together. But how do you start?
The answer is pretty simple – do not complicate! Yes, below is a collection of some finely articulated Propose Day messages and wishes. If you're also one of those who is busy searching for Propose Day quotes, Propose Day quotes for boyfriend, Propose Day messages for girlfriend, Propose Day wishes for best friend, Propose Day WhatsApp Stickers, Propose Day greetings for my love and so on, you just have to keep scrolling down.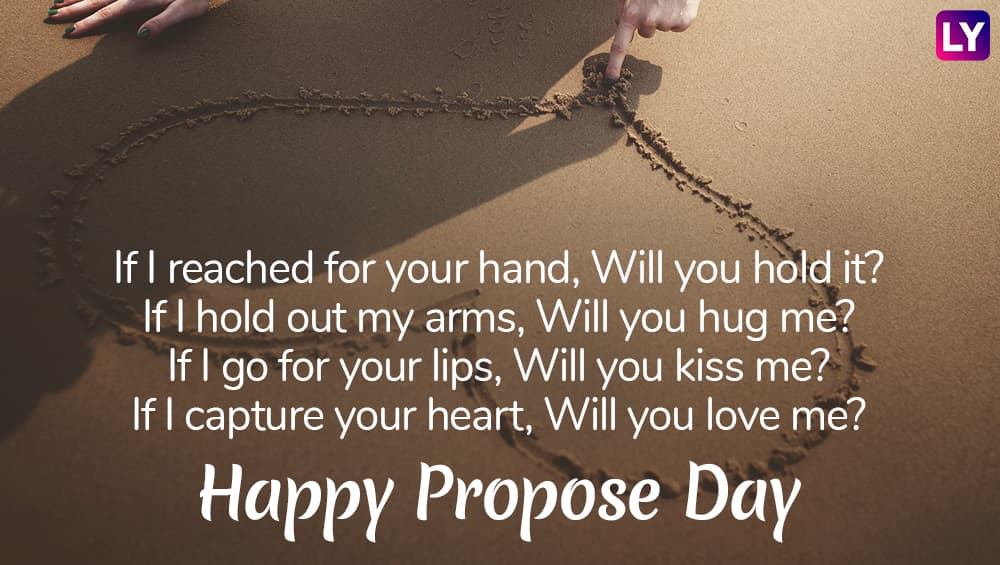 WhatsApp Message Reads: If I reached for your hand, will you hold it? If I hold out my arms, will you hug me? If I go for your lips, will you kiss me? If I capture your heart, will you love me?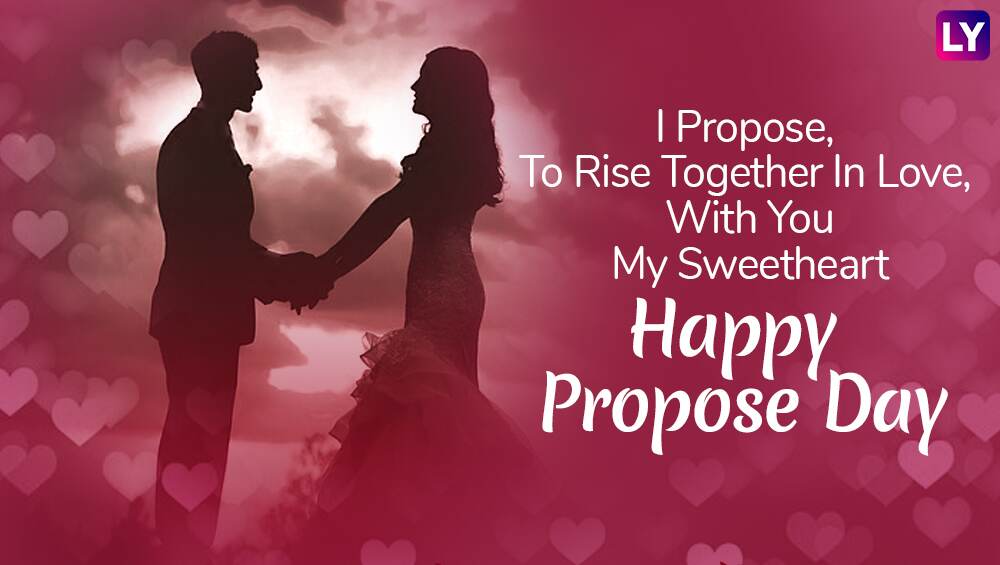 WhatsApp Message Reads: I propose, to rise together in love, with you my sweetheart, Happy Propose Day!!!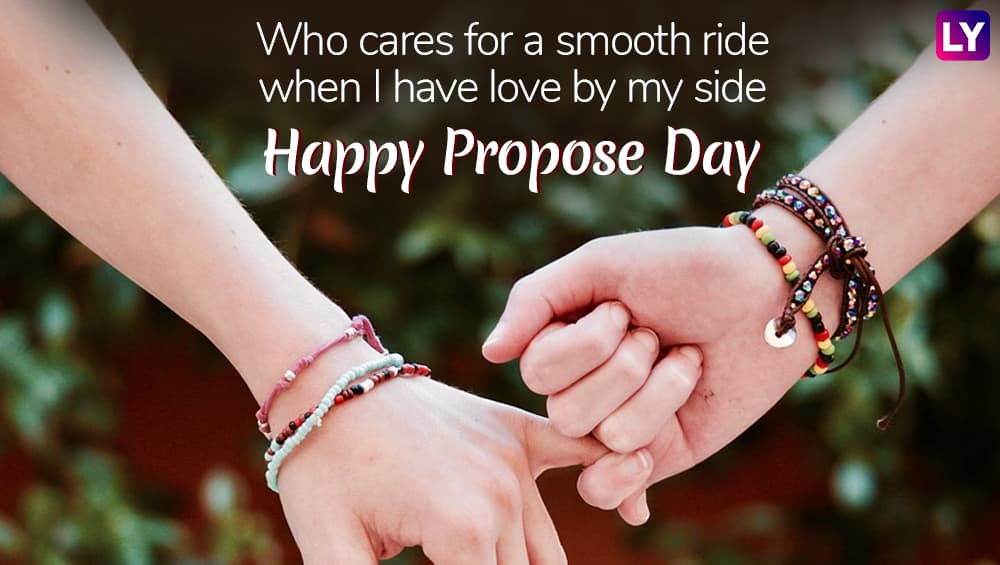 WhatsApp Message Reads: Who cares for a smooth ride when I have love by my side, Happy Propose Day 2019.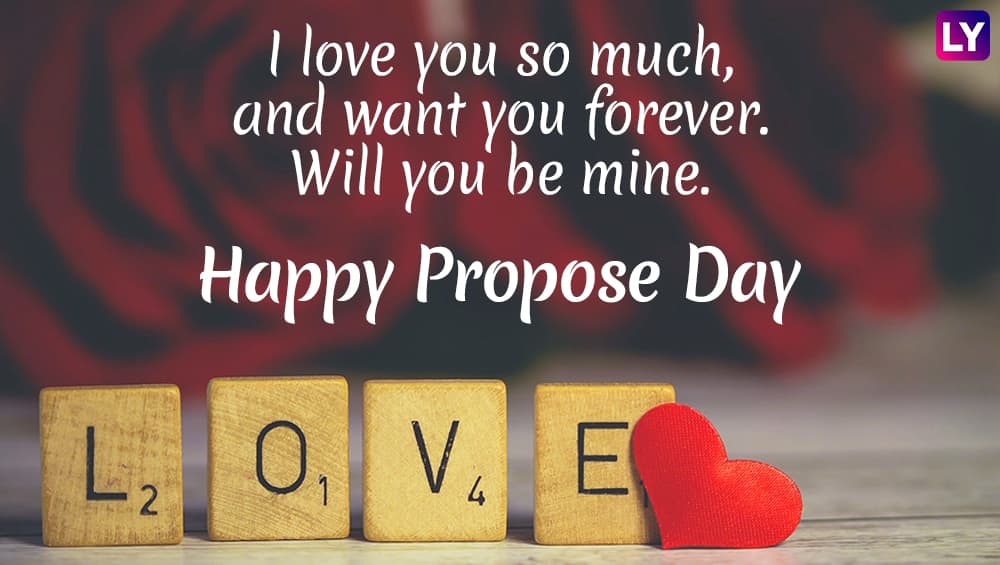 WhatsApp Message Reads: I love you so much, and want you forever. Will you be mine.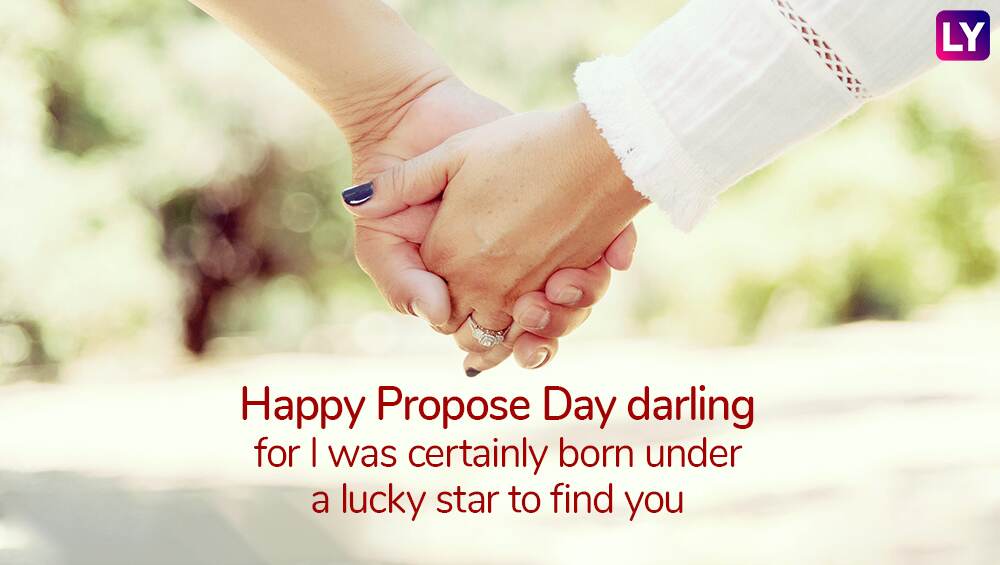 WhatsApp Message Reads: Happy Propose Day darling for I was certainly born under a lucky star to find you.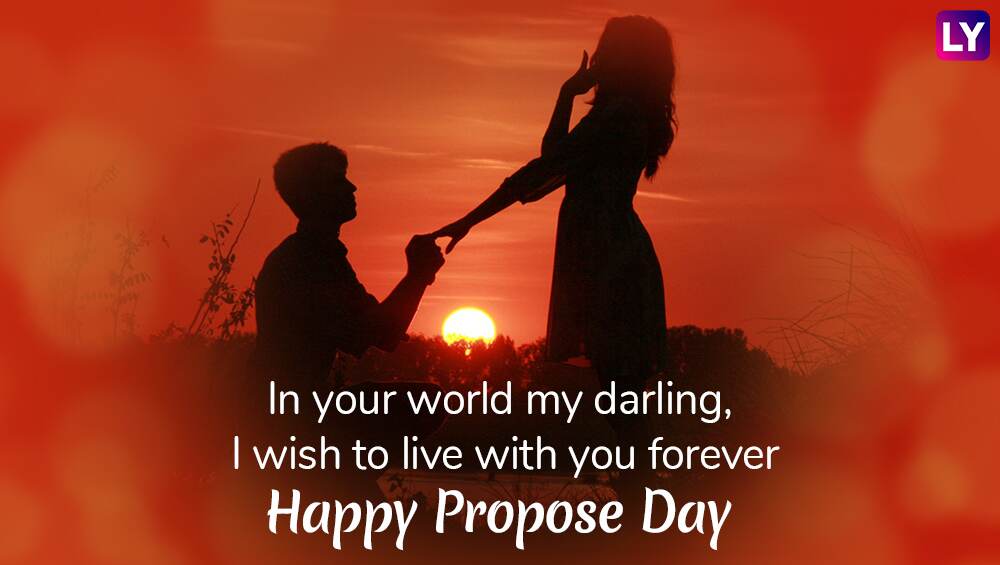 WhatsApp Message Reads: In your world my darling, I wish to live with you forever, Happy Propose Day.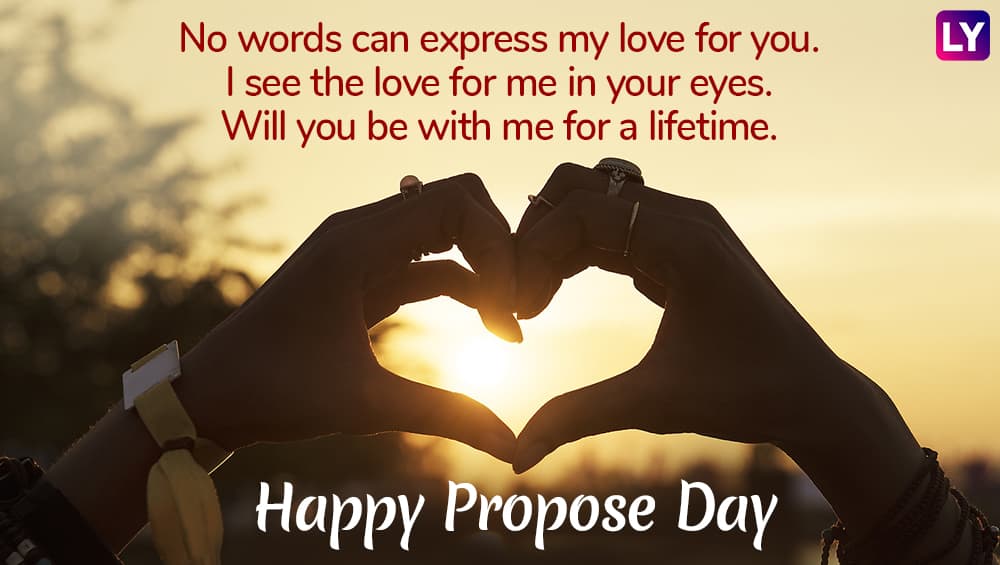 WhatsApp Message Reads: No words can express my love for you. I see the love for me in your eyes. Will you be with me for a lifetime.
WhatsApp Message Reads: You never know when love comes and finds you. But I think I have found it with you. Being around you is the best feeling in the world and on this Propose Day, I want to ask you... Will you be mine forever?
WhatsApp Message Reads: There are many love stories in this world, but ours is the sweetest. It is sweet because you are in the love story. Will you be with me forever?
How to Download Propose Day 2019 WhatsApp Stickers?
There are several Propose Day WhatsApp Stickers available on Play Store with user-friendly interface of this propose day love stickers for WhatsApp, love stickers for Propose Day. You can download them here.  These propose stickers for Valentine's Day are easy to share it on any social media like Facebook, Twitter, WhatsApp, Kik , hi5, line, google plus, yahoo etc. This app is the most amazing app to those peoples who want to show love to his/her partners in on the day of Propose Day so wish your love. Wish you a very Happy Propose Day and Valentine's Day 2019 in advance.