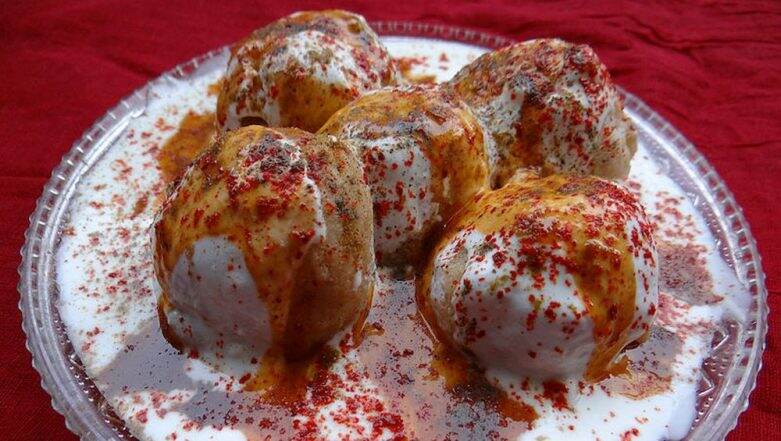 Holi, the festival of colours is here. 2019 sees Holi celebrated on the 21st of March after celebrating Holika Dahan on the 20th of March. Similar to Diwali, Holi festival honours the victory of good over evil. On Holi, the burning and destruction of a demoness named Holika, signifies destroying wrong and embracing the goodness. The history of Holi dates back to ancient times and is derived from the childhood antics of Lord Krishna, a reincarnation of Lord Vishnu. Today India celebrates Holi with a lot of excitement and the frolics are worth experiencing. One of the most important segments of Holi Celebration apart from colour smearing and partying is food! Yes! The traditional Holi recipes offer some of the most delicious stuff you'll ever eat. Some of them are Malpuas, Ghujias and Dahi Vada also known as Dahi Bhalla, Dahi Pakori or Dahi Gujiya. This loved snack of North India is prepared on many occasions, especially Holi. Holi Recipes 2019: How to Make Gajar Ki Kanji? Easy Steps to Prepare This Healthy and Tasty Fermented Beverage With Black Carrots.
Here's an easy recipe of Dahi Bhalla:
Ingredients
Urad dal(split and dehusked black gram lentils) - 1 cup (250 grams/ soaked)
Coconut - 1/4 cup (grated)
Green coriander - 3 to 4 tbsp
Cashews - 7 to 8 (finely chopped)
Black pepper - 1 tsp (crushed)
Ginger - 1 inch (minced)
Asafoetida - 1 inch (minced)
Oil - for frying vada
Roasted Cumin powder - 1 tbsp
Black salt - more than 1 tbsp
Red chilly powder - 1 tbsp
Mint powder - 1 tbsp
Green coriander chutney
Mango powder sweet chutney
Method
Early preparations:
1. Start with cleaning the urad dal thoroughly and rinse it well.
2. Then soak the dal in water for 3 to 4 hours. Drain the excess water and grind the dal coarsely.
3. Grate the coconut and finely chop the cashews. Crush the black peppercorns as well.
Procedure:
1. Transfer the ground dal in a big mixing bowl and whisk it really well.
2. To prepare the stuffing, mix following ingredients in a bowl to prepare the stuffing – grated coconut, finely chopped cashews, crushed black pepper, some coriander sprigs and finely chopped ginger. Stir to mix well.
6.Heat enough oil in a wok or pan for deep frying the vadas.
7. Now pinch some mixture with your fingers and make a lump. Place over the wet polythene sheet and flatten it gently in a round shape. Top it up with some stuffing and cover it with another flat lump.
8. Close the stuffing well and flatten in a circular shape. Very gently separate out the vada from polythene sheet and slide it into the hot oil.
9.Fry the vada until golden brown and crispy from both the sides.
10. To make a Gujiya shaped vada, make a big lump from the mixture and place it on the polythene sheet.
11. Flatten it your fingers thinly and top it up with 1 tsp stuffing. Fold the rolled sheet into gujiya shape by lifting the other end of polythene sheet. Close the stuffing well.
12. Gently slide this gujiya into hot oil and deep fry until golden brown and crispy.
13. For round shape vadas, without filling, add some more water to the dal mixture and whisk well. Make small lump from the batter and deep fry until golden brown and crispy.
14. Now drench all the fried vadas in water with some salt and asafoetida.
15. Next, whisk the curd really well until smooth and add 2 tsp sugar and some water to it.
16. Squeeze out the vadas from water and place them in a plate. Then pour some whisked curd, black salt and roasted cumin powder over it. Dahi vada is now ready and done.
You can add coriander leaves and other chutneys while serving.
This video can help you make Dahi vada easily at home: 
Dahi vada is not only extremely tasty but it includes dahi (yoghurt) which is extremely healthy for your tummy.