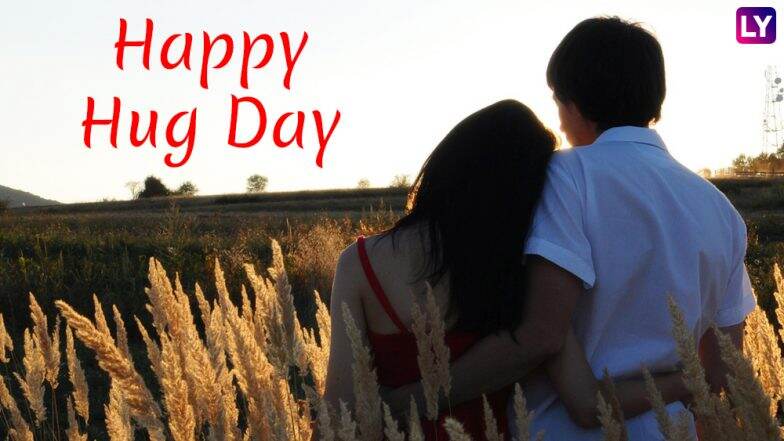 It is the sixth day of Valentine Week 2019, which means, it is time to drop everything and run to your partner to give him/ her a warm and tight hug, for how awesome your bae has always been. Going by the love calendar, the sixth day observes Hug Day, which is celebrated on February 12. After celebrating Rose Day, Propose Day, Chocolate Day, Teddy Day and Promise Day, here comes Hug Day and so some beautiful messages, GIF video images and WhatsApp stickers to share. On the occasion of the season of love, we have compiled fantastic greetings along with Hug Day 2019 pictures that you can share with your partner via Facebook, WhatsApp and other social media platforms. The 2019 Hug Day messages and wishes can also be your ideal Instagram caption during the Valentine Week. Hug Day 2019 Images & HD Wallpapers for Free Download Online. 
Nothing in this world can be more comforting than being enveloped in a warm hug after a hard day at work. The hug we receive from our loved ones bring happiest memories and reminiscing of the past. Hugs are one of the best things that we could give to the people we love, and it can be given anytime and anywhere. It also never sticks to just your bae, of course. Hug Day 2019 rightly expresses this warm feeling that everyone loves to share, right before Valentine's Day. Below, find the beautiful 2019 Hug Day messages, wishes and greetings along with super cool GIFs to share with your lover. This Playlist of Bollywood Tracks Is All About The Big Romantic Hugs During Valentine Week.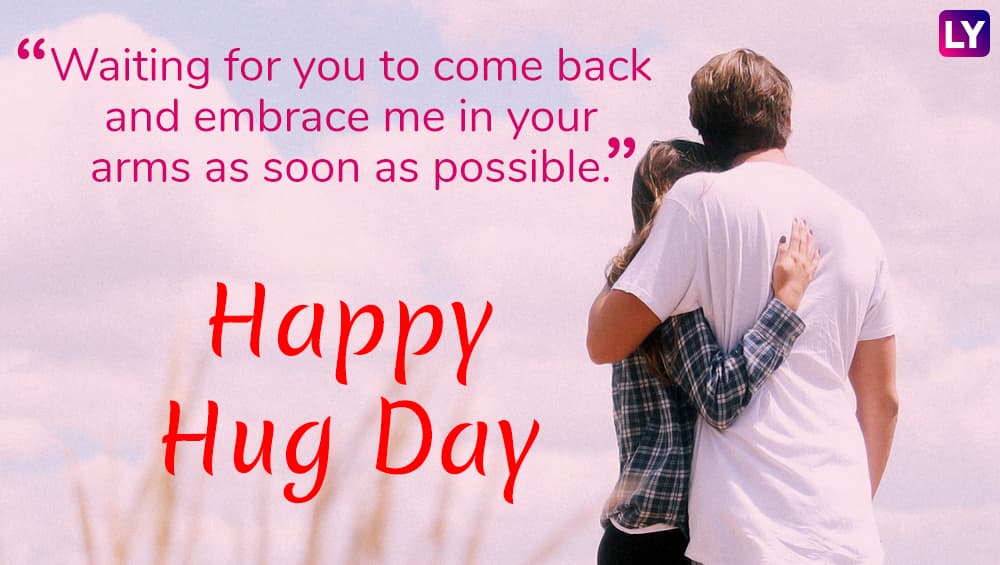 WhatsApp Message Reads: "Waiting for you to come back and embrace me in your arms as soon as possible." Happy Hug Day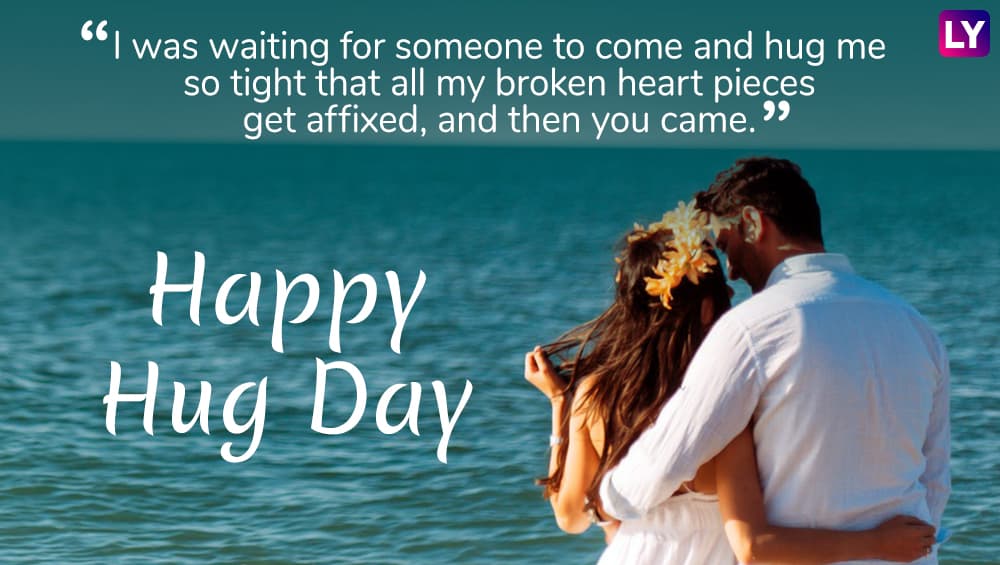 WhatsApp Message Reads: "I was waiting for someone to come and hug me so tight that all my broken heart pieces get affixed, and then you came." Happy Hug Day.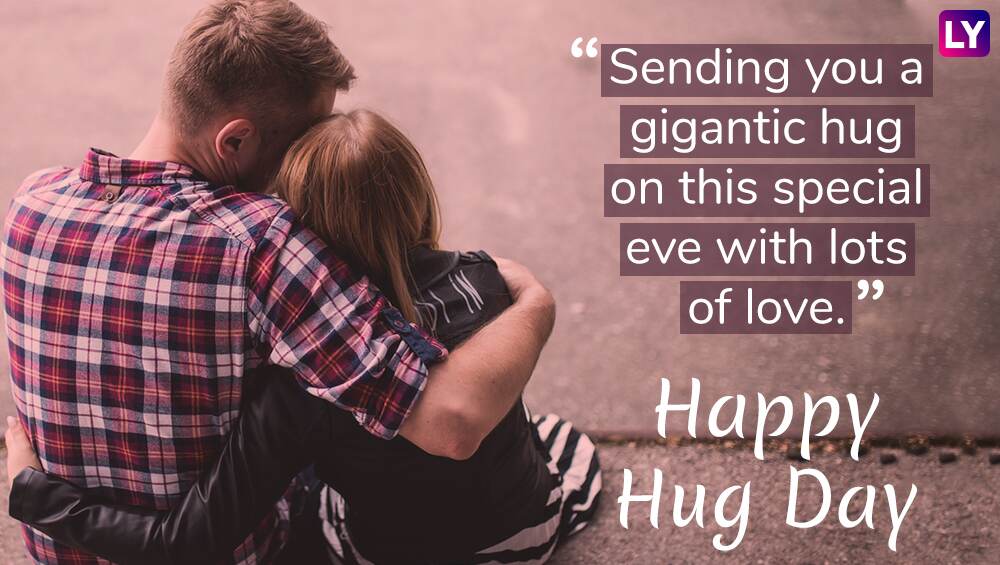 WhatsApp Message Reads: "Sending you a gigantic hug on this special eve with lots of love." Happy Hug Day.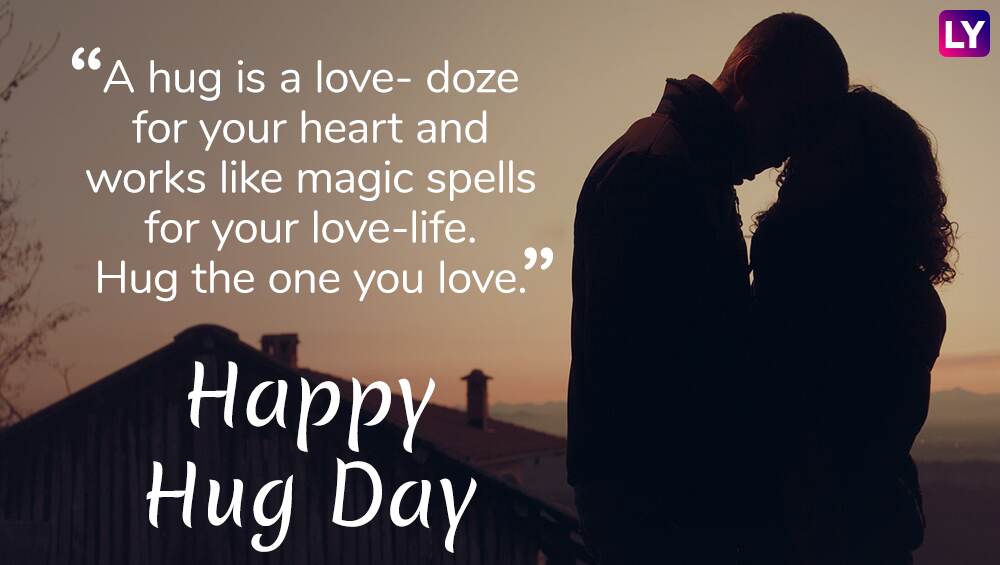 WhatsApp Message Reads: "A hug is a love- doze for your heart and works like magic spells for your love-life. Hug the one you love." Happy Hug Day.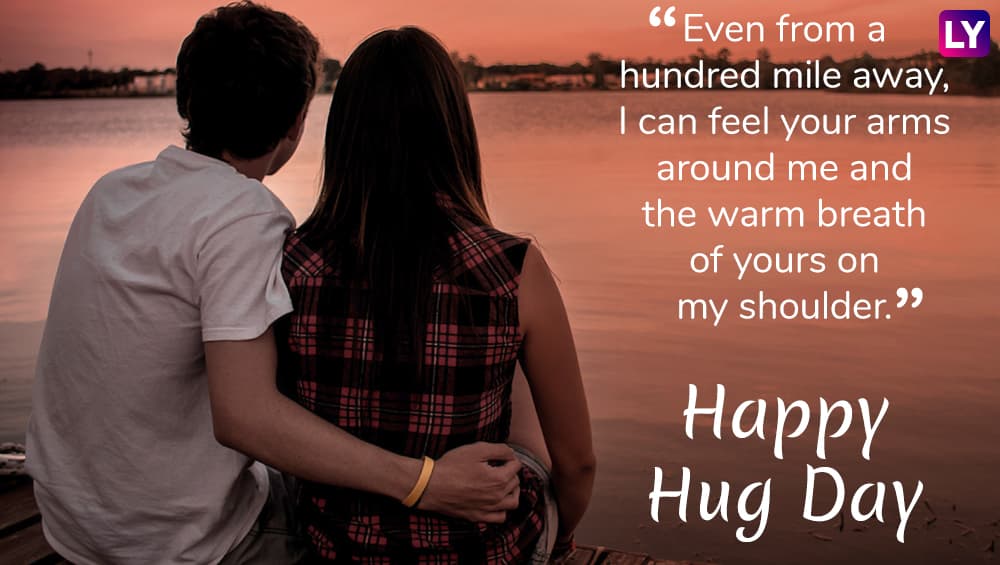 WhatsApp Message Reads: "Even from a hundred mile away, I can feel your arms around me and the warm breath of yours on my shoulder. Happy Hug Day.
WhatsApp Message Reads: "In this barbarous world, I find your arms to be the safest place for me. Just keep me in your arms always." Happy Hug Day.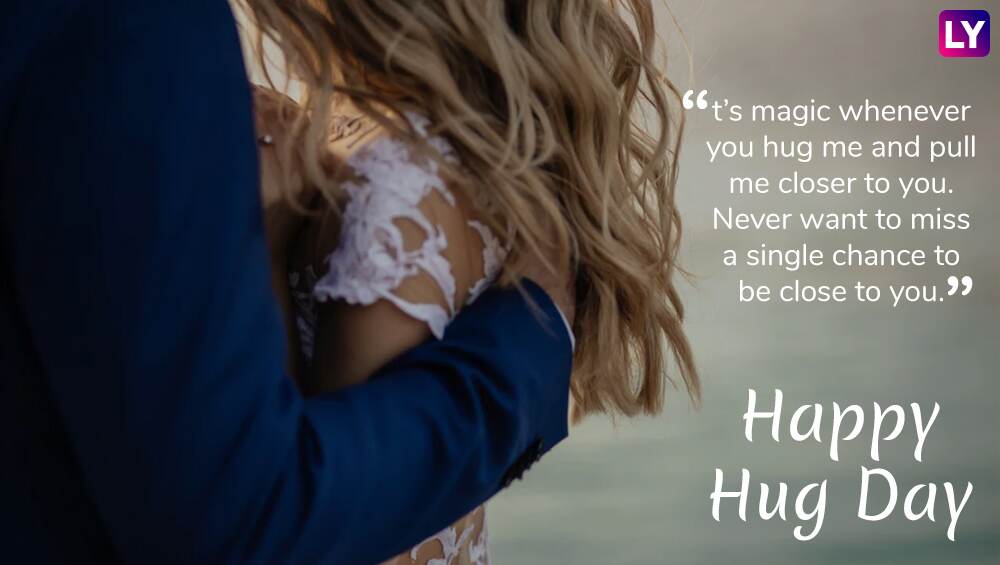 WhatsApp Message Reads: "It's magic whenever you hug me and pull me closer to you. Never want to miss a single chance to be close to you." Happy Hug Day.
Hug Day GIF Image Reads: "They invented hugs to let people know you love them without saying anything." Happy Hug Day
Hug Day GIF Image Reads: "Do you know? There is one gift which can't be given Without taking it back? That is why I give you hug Which can't be giving without taking it back." Happy Hug Day!
How to Download Hug Day 2019 WhatsApp Stickers?
WhatsApp has just taken over the old way of exchanging messages during the season of love. It is not just some beautiful words anymore. The Facebook-owned messenger app has introduced amazing Stickers for each day on Valentine Week 2019. Just like all the other celebration, Hug Day has also got some cool and funky stickers for the couple to spice up their relationship. You can download them here. These Hug Day 2019 emojis are free and can be accessed through a different version of an Android device.
Make your Hug Day 2019 a memorable time by sharing this status and messages to bring your special one closer. Also, they are great handy to those who are in a long-distance relationship. While those living close to each other can give a warm hug to their significant other, lovebirds living far away can send the above heartfelt messages to shower all love. Next, make way for Kiss Day and the main event—Valentine's Day. Enjoy the season of love!