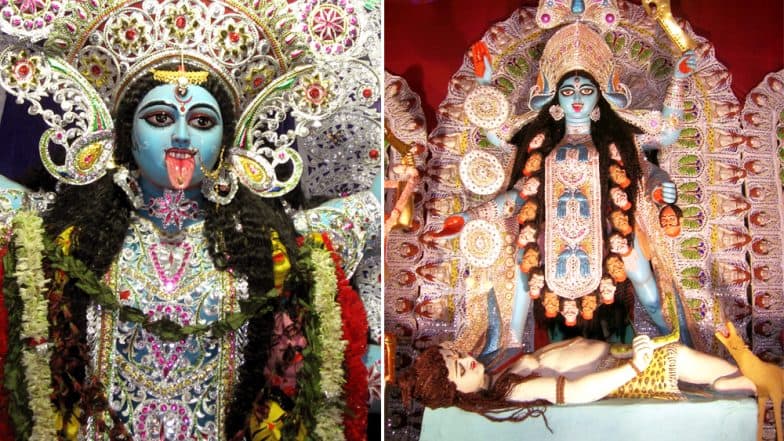 Kali puja is another major festival which Bengalis celebrate right after Durga Puja. This festival is also known as Shyama Puja or Mahanisha Puja and is dedicated to Goddess Kali and is celebrated on New Moon Day during Diwali. This year Kali Pujo 2019 falls on October 27, which is a Sunday. This festival is mostly celebrated in West Bengal, Odisha, Assam, Tripura, and Bangladesh. Kali is seen as a slayer of the forces of evil. Kali Puja usually falls on the Lakshmi Puja day of Diwali. While most people in India worship Goddess Lakshmi on the Amavasya Tithi during Diwali, people in West Bengal, Odisha worship Goddess kali. Aipan Designs for Kali Puja 2019: Decorate Your House with This Form of Art from Uttarakhand This Diwali (Watch Video).
Date, Tithi of Kali Puja
According to the Drikpanchang calendar, Kali Puja Nishita Time is 11:57 PM on October 27 to 12:47 AM on October 28. The Amavasya Tithi Begins at 12:23 PM on Oct 27, 2019, and the Amavasya Tithi Ends at 09:08 AM on October 28, 2019.
Kali Puja Ritual Followed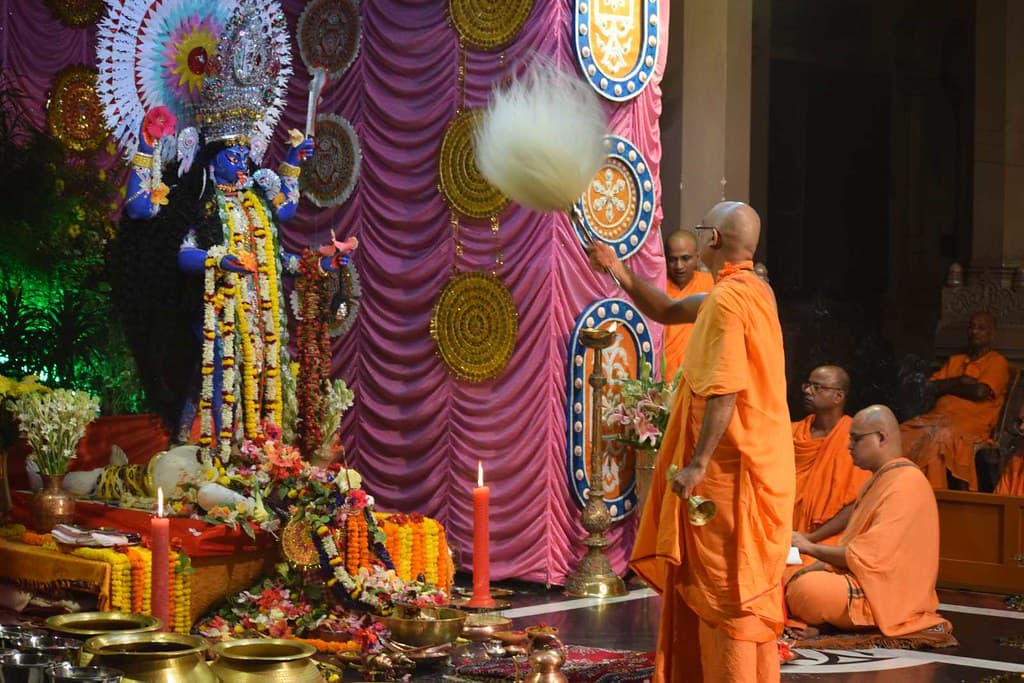 Kali is worshipped at night with Tantric rites and mantras. She is prescribed offerings of red hibiscus flowers, animal blood in a skull, sweets, rice and lentils, fish and meat. Worshippers meditate throughout the night until dawn. People celebrate the festival in their homes by worshipping Goddess Kali idol and it is also kept in pandals. As prasad, the Goddess is offered bhog in the form of rice, lentils and fruits.  However, according to the Tantric tradition, animals are sacrificed on the day of Kali Puja and offered to the goddess. LatestLY wishes all our readers a very happy Kali puja.