Kiss Day is celebrated every year on February 13. It is the second last day of Valentine's Week, with Valentine's Day being the last day on February 14. Kiss Day is one of the days of Valentine's Week that makes everyone blush. People celebrate this day by giving a kiss to their partners, be it a kiss on the neck, or lips, a cute peck on the cheek or a forehead kiss. It is not a day to celebrate just with your partner but also with your family and friends. People send different messages about Kiss Day to their partners on this day to spread some more love towards the end of Valentine's Week. As you celebrate Kiss Day 2023, we at LatestLY have compiled wishes, sweet messages, greetings, images, HD wallpapers, quotes and SMS to share on this day. Valentine Week 2023 Wishes: Share WhatsApp Messages, Images, HD Wallpapers, Quotes and SMS To Celebrate and Spread Love During the Week.
Physical intimacy says a lot about how close you feel to a person. It is a gesture that conveys the deep emotion you feel towards someone. A warm kiss from someone you love can help lift up your mood and strengthen your bond with your loved one. It also helps lower stress levels by releasing happy hormones inside your body. Many find kissing pleasurable and are addicted to it. Kiss Day gives you an opportunity to add some warmth to your relationship by showering more love on your partner with the help of physical touch. Here is a collection of Kiss Day 2023 wishes that you can share as sweet messages, greetings, images, HD wallpapers, quotes and SMS. Valentine's Day 2023 Gifts for Him: From Personalised Docking Station to Miniature Indoor Fireplace.
Kiss Day 2023 Wishes and Greetings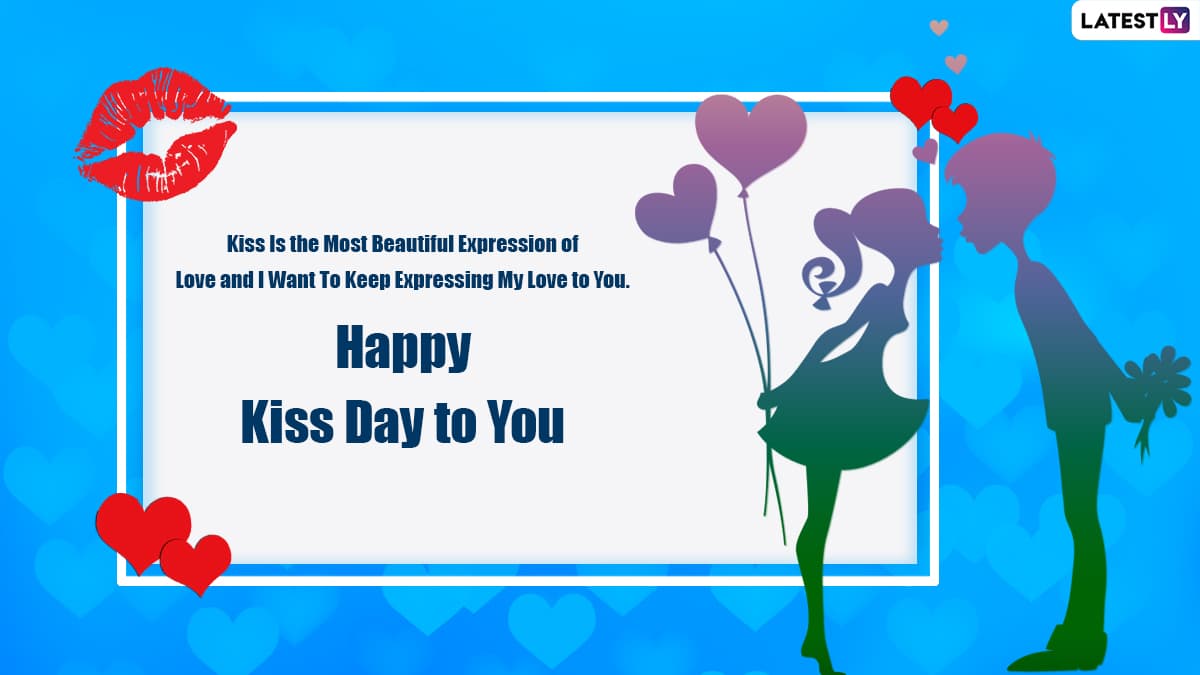 Kiss Day 2023 Messages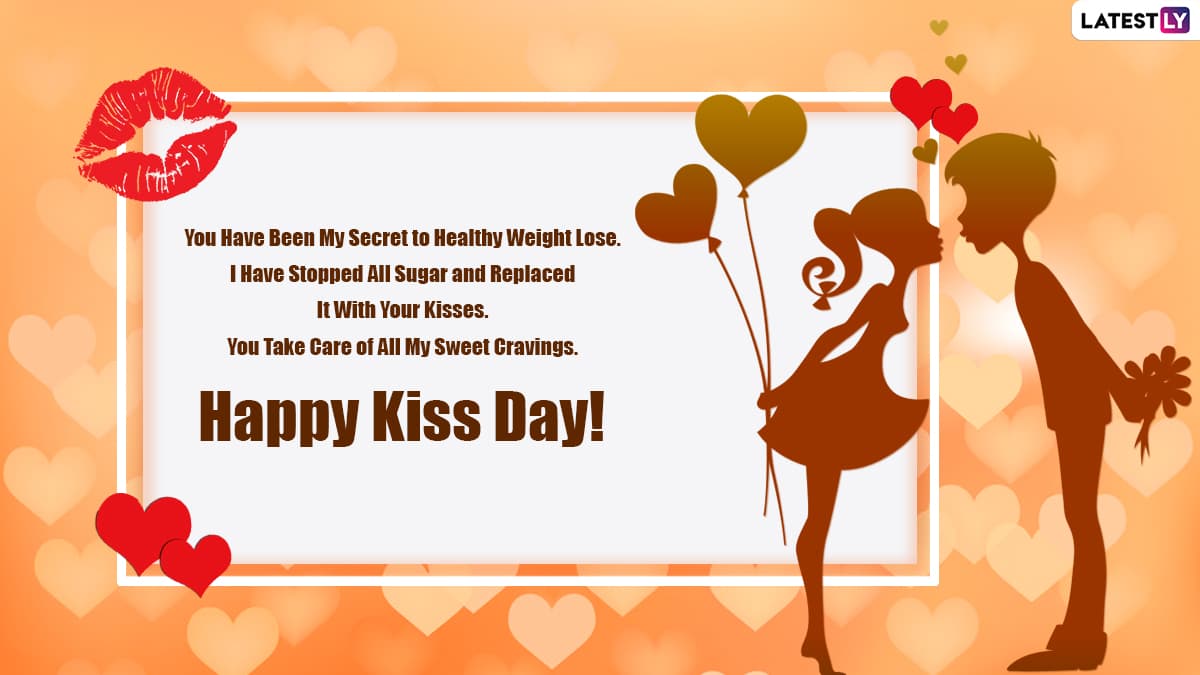 Kiss Day 2023 Quotes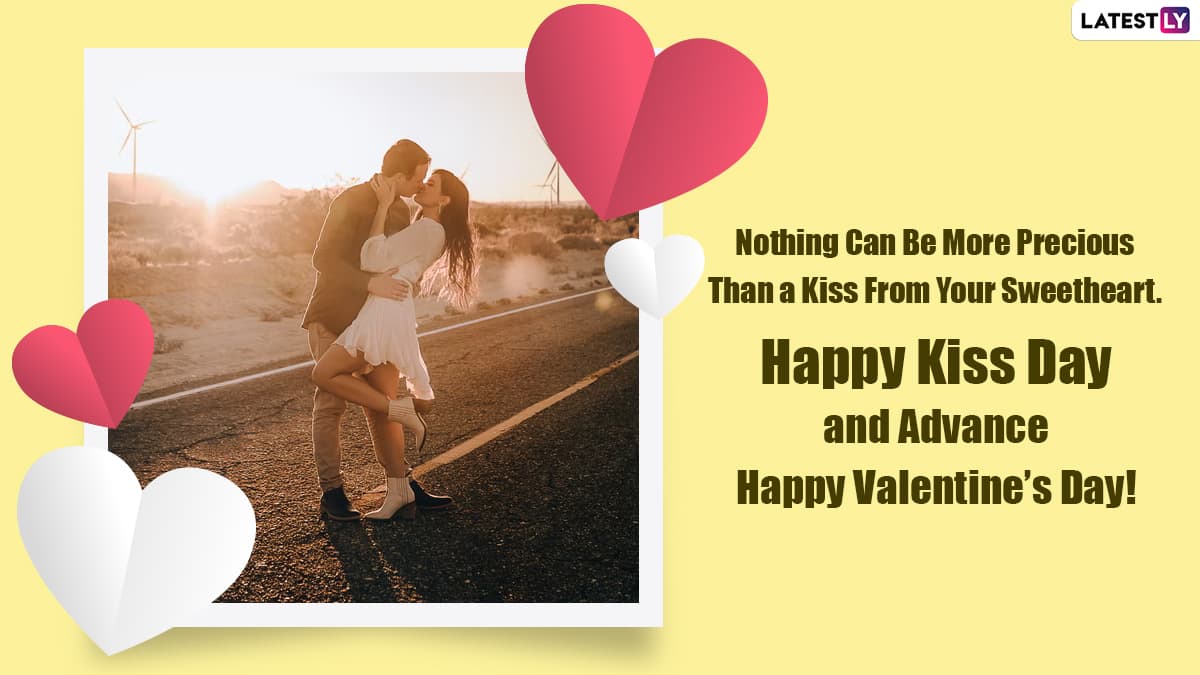 Kiss Day 2023 Images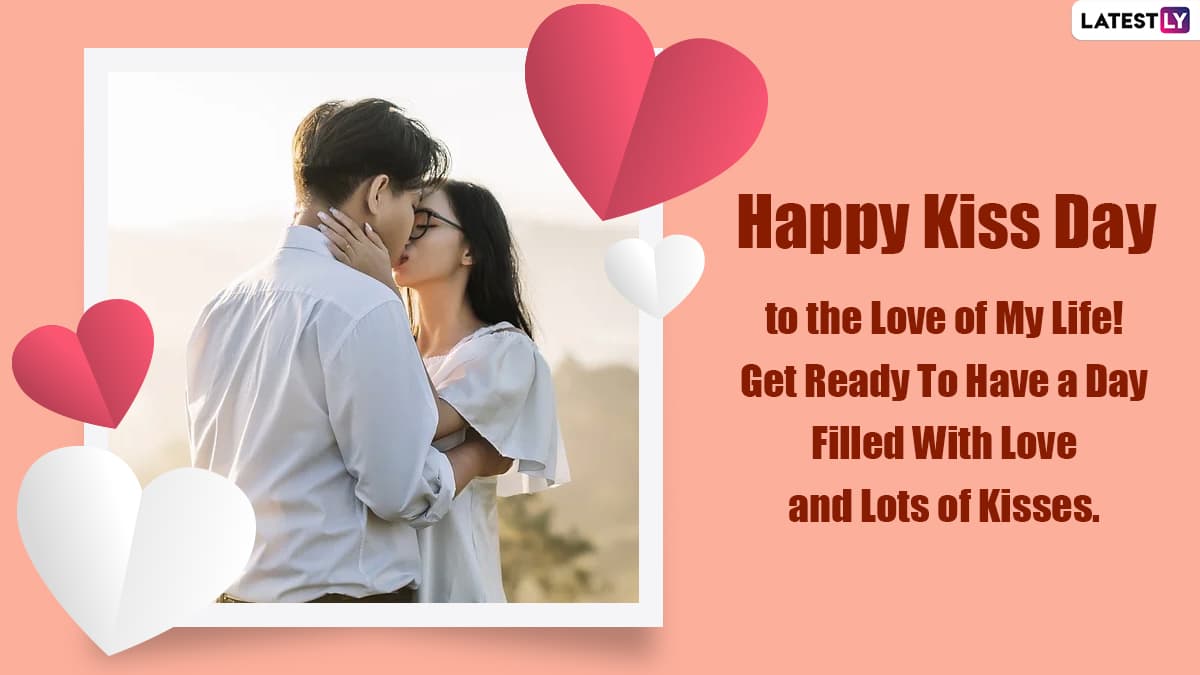 Kiss Day 2023 HD Wallpapers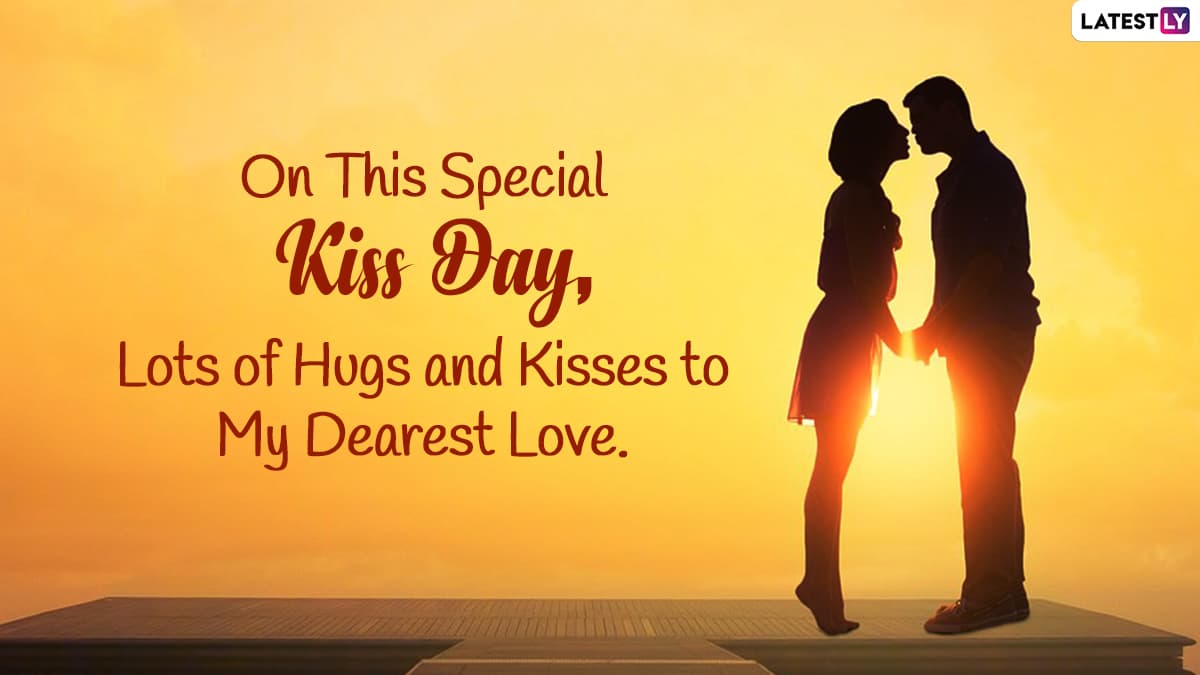 Kiss Day is the seventh day of Valentine's Week, which builds excitement for the next day, which the Valentine's Day. It is observed to honour the value of a kiss in a relationship to add spark to the relationship and keep the romance alive. Wishing everyone a Happy Kiss Day 2023!
(The above story first appeared on LatestLY on Jan 30, 2023 03:57 PM IST. For more news and updates on politics, world, sports, entertainment and lifestyle, log on to our website latestly.com).