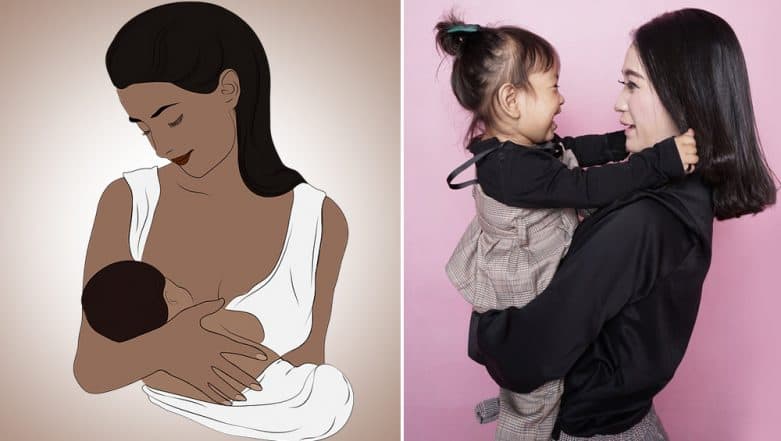 Mother's Day is observed annually on the second Sunday of the month of Maya as a mark of honour and respect to the mother of the family. Mother's Day 2019 falls on May 12. The day also aims at honouring motherhood, maternal relations and the contribution of mothers to the society. The day appreciates the sacrifices a mother makes, her selfless deeds, how she constantly works towards for the betterment of her family. The origin of Mother's Day has various historical references and stories. In modern times, people celebrate Mothers' Day by wishing their moms and thanking them for all that they have done. Mother's Day 2019 Gift Ideas: 5 Unique and Budget-Friendly Presents for Your Moms.
Children show gratitude to their moms by giving them gifts including everything from greeting cards, flowers and other things thanking their mothers. Meanwhile, in some parts of Europe and the UK, people celebrate Mothering Sunday to honour their mothers. While originally it was linked to religion in the country, eventually it lost the connections to the church. It has become a secular day and is considered as a family day to thank mothers. Mother's Day 2019 Quotes and Messages: Tell Mom How Much You Love Her With These Beautiful Lines on Motherhood.
Mother's Day Origin and History
While there are different theories on how Mother's Day came into being, the popular one states that it was started by Anna Jarvis. She had held a memorial for her mother at St Andrew's Methodist Church which now holds the International Mother's Day Shrine. She chose the second Sunday for the observance as it was the Sunday closest to her mother's death. Jarvis simply wanted to honour her mother and set aside a day for all mothers as she believed a mother is "the person who has done more for you than anyone in the world".  And with white carnation being Reeves' favourite flower, it came to symbolise Mother's Day. Mother's Day 2019 Gift Ideas: Choose From These 5 Gadgets to Surprise Your Mom on This Special Day.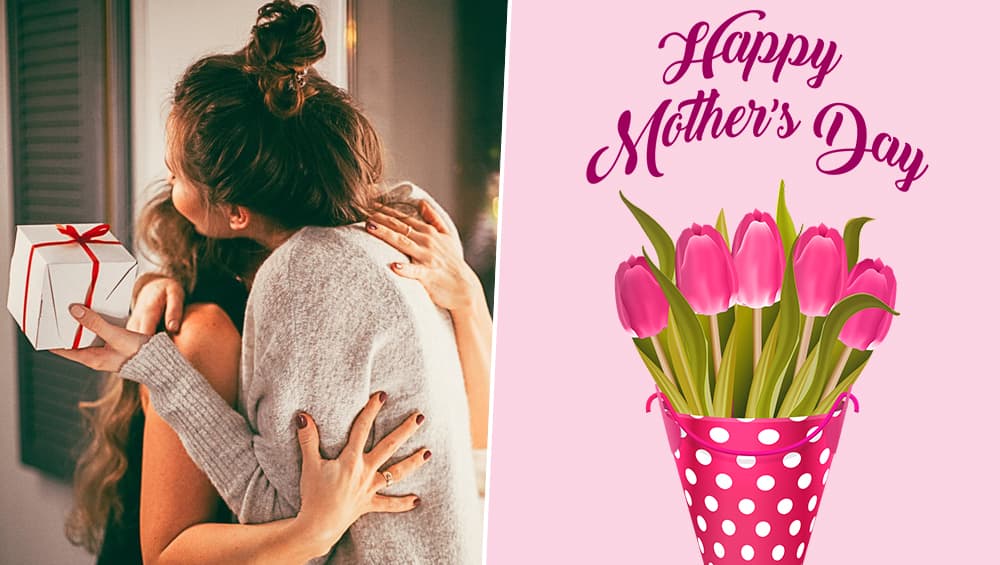 In 1912, Anna Jarvis created the Mother's Day International Association and trademarked the phrases 'Second Sunday in May' and 'Mother's Day'. She saw to it that it was 'Mother's Day' as it was aimed to "be a singular possessive, for each family to honour its own mother, not a plural possessive commemorating all mothers in the world."  Thereafter, President Woodrow Wilson in 1914 designated signed a proclamation designating Mother's Day as a national holiday to honour mothers after US Congress passed a law.
However, Jarvis was disappointed by the commercialisation of the day. Followings its observance in the United States, many countries began to observe Mother's Day on the same day. She held several protests threatening to sue companies who began sold things in the name of Mother's Day. In 1925, she held large scale protests against the sale of carnations by the American War Mothers to raise money. Jarvis was arrested for disrupting peace in the region. Happy Mother's Day 2019 Greeting Cards: Send These Beautiful Wishes, Quotes, Messages, Picture Postcards to Your Loving Mom.
Mother's Day continues to be celebrated widely across countries today and is heavily commercialised. Mother's Day deals offering discounts are quite popular during the time period. However, the day is moreover aimed at spreading the importance of thanking and honouring moms for their role in every individual's life. We thank all mothers and wishing everyone celebrating a 'Happy Mother's Day'.