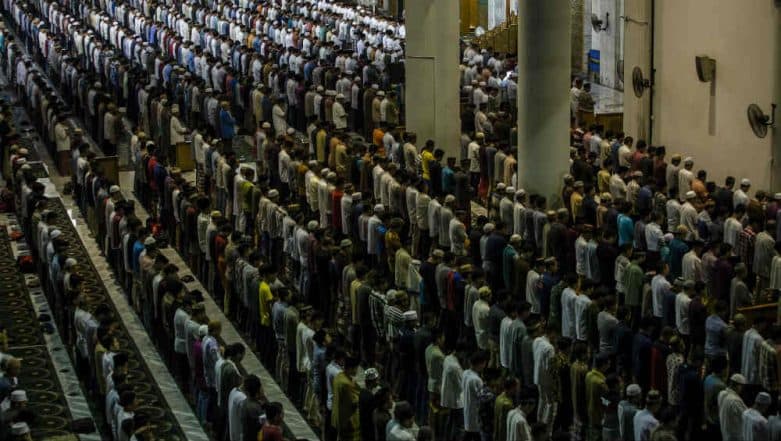 Muharram, the first month of Islamic lunar calendar, has begun across the world except in India, Pakistan and other Asian countries. With the start of Muharram month, Muslims have entered the year 1440 Hijri. It is also called Hijri Calendar as it began with the Hijra or migration of Prophet Mohammed from Mecca to Medina. Muharram 1440 will begin on Wednesday, September 12 in India, and the Ashura will fall 10 days later on September 21.
A new month in the Islamic lunar calendar begins the with a sighting of the moon on 29th of every month. If the moon is not sighted on 29th, that month completes 30 days. In India, the moon was not sighted on Monday, which was 29th of Dhu al-Hijjah. Therefore, Dhu al-Hijjah month completed 30 days today and Muharram will begin from tomorrow, September 12. The tenth day of Muharram is known as the Day of Ashura, which will be on September 21 in India. Muharram 2018: Relevance, Importance and Key Facts About The 1st Month of Islamic New Year.
During the first 10 days of Muharram, Shia Muslims mourn the death of Imam Hussein and his family members. Imam Hussein was the grandson of prophet Mohammed. The mourning gets momentum in last few days as Imam Hussein and his family members were deprived of water from the 7th onward, and on the 10th of Muharram, Imam Hussain and 72 of his followers were killed by the army of Yazid I at the Battle of Karbala.